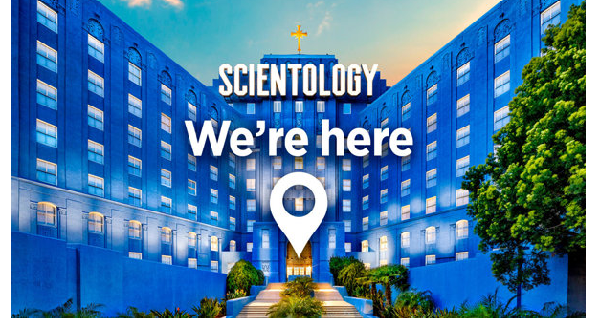 Scientology is hyping a new link and video that purports to tell the world about their astonishing accomplishments. But really it is designed for the sheeple inside the bubble to convince them all is well in the world of Miscavigology. They spew out numbers that are unverifiable and are only accepted at face value by their own people and perhaps a few gullible individuals who want to hear that scientology will get them votes.
I'm going to comment on some of this and I took some screenshots of notable things.
Of course, "millions" have already watched this propaganda, including 16 new VIDEOS. They can't even get enough people to go to their website to rank higher than my blog…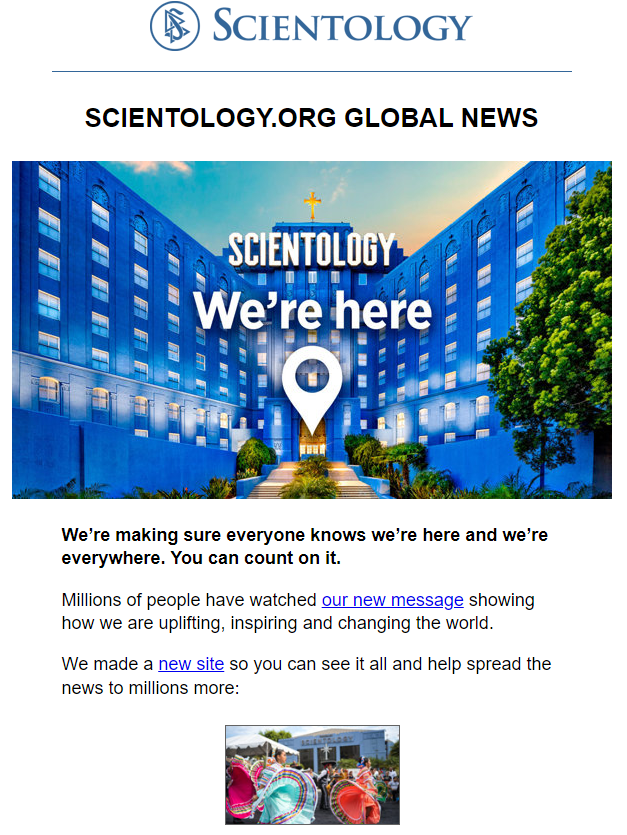 In some unnamed city they helped 17,325 families.
Of course, the city is not named because they do not want Stefani Hutchison or anyone else to verify their lies. The photo is of the parking lot in front of the LA Org… I wonder if this mysterious city is supposed to be LA? If so, they are probably counting the events they hold every week where if you come and submit yourself to being regged they claim to give you food…
Here's some hot off the press news: the "message to RISE" was delivered to "more than 100,000 fans" — because that is how many people attended the Super Bowl. If you surveyed them, 99,990 would have no idea about the "message to RISE" — but they were present for the game.
"Partnering" with 169,000 groups and organizations. Which means absolutely nothing. And of course the 6 photos are too small to identify except for the people in the blue t-shirts pushing the drug education message which is them "partnering" with themselves. Odd they didn't have any other photos from those 169,000 groups and organizations so had to use photos of themselves…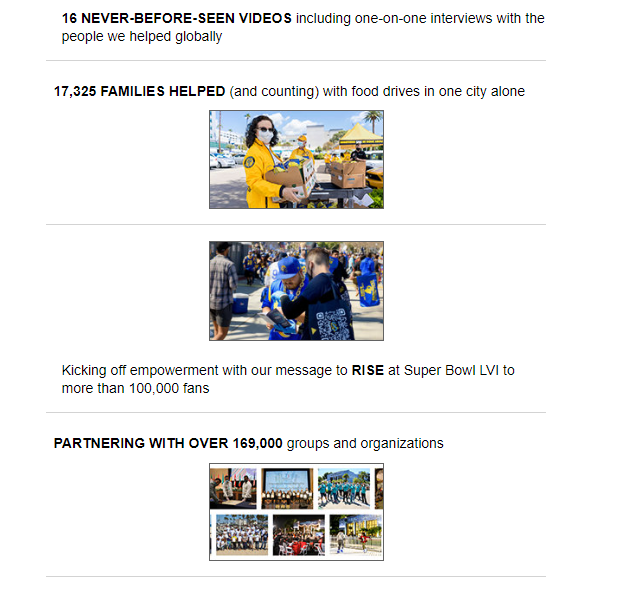 Thousands of awards and recognitions, but too small to be identified.
61,000 "community events" — whatever the actual number is, a large number of them are events held among themselves. Like the Drug Education photo above. Probably even counts OTC meetings ("everyone is invited so that's a community event").
3.2 million volunteer hours. Gosh, if there are millions or tens of millions of scientologists this is not impressive. Even if it's only a million scientologists, they do 3 hours each a year?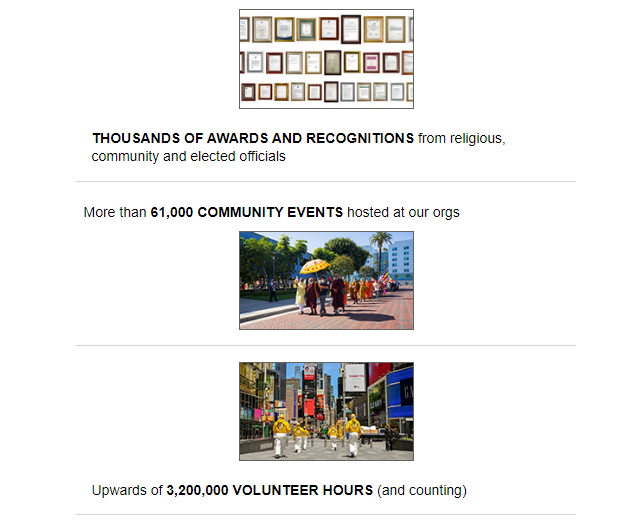 But they did supposedly "sanitize" 9 BILLION square feet with Defcon 7 (or whatever it was called) in S. Africa. Not that it did ANY good for anyone. Spraying disinfectant all over could not have been environmentally friendly. Remember those people wore HazMat suits to do that for a reason.
They did include some things that if you zoom in on you can identify the person involved.
This one is from Rep. Scott H. Peters from San Diego. Don't know what he said, but he should be more careful who he supports as Karen Bass will tell him.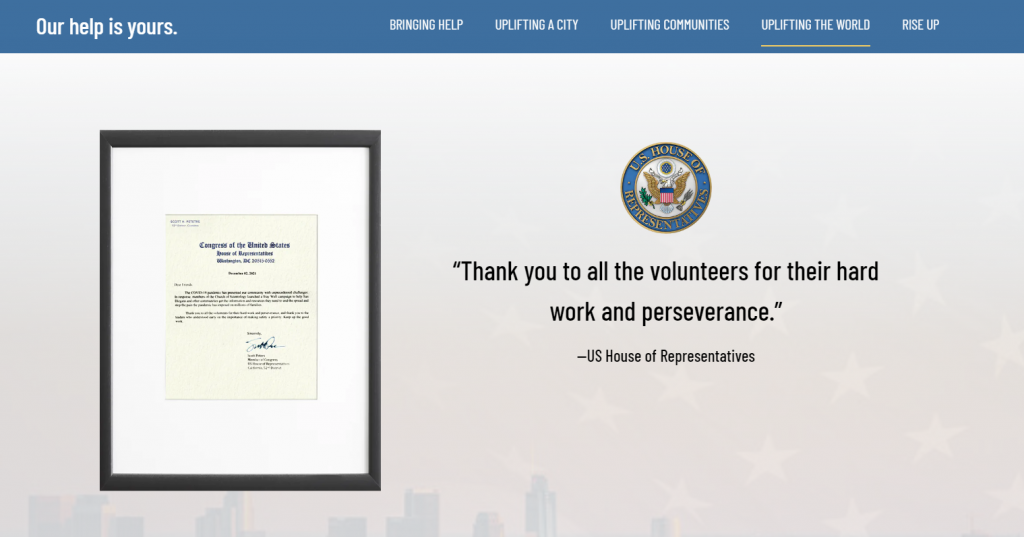 This one is from California State Senator Maria Elena Durazo. Ditto on the Karen Bass advice.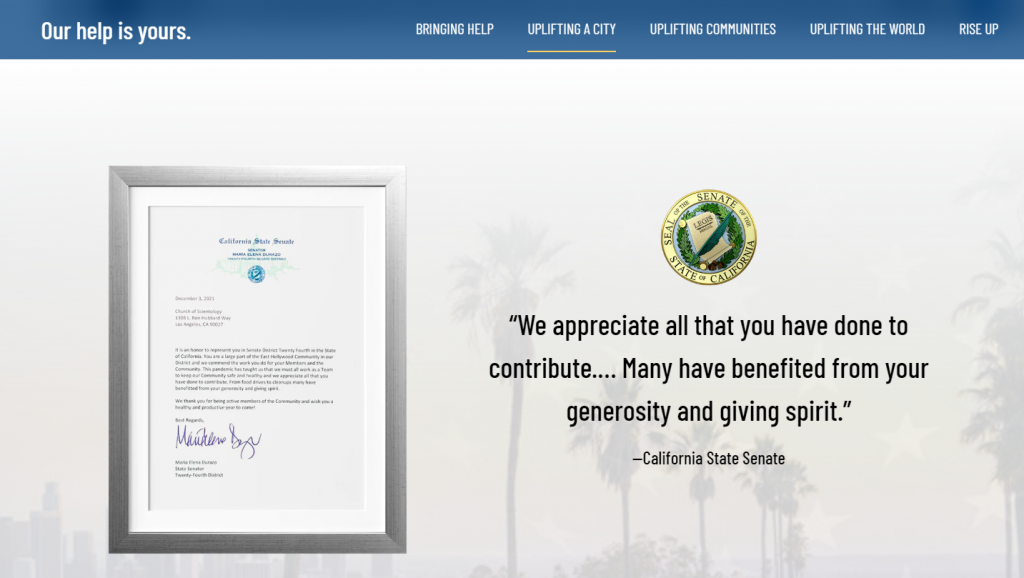 Doug Halter from the Ventura City Council….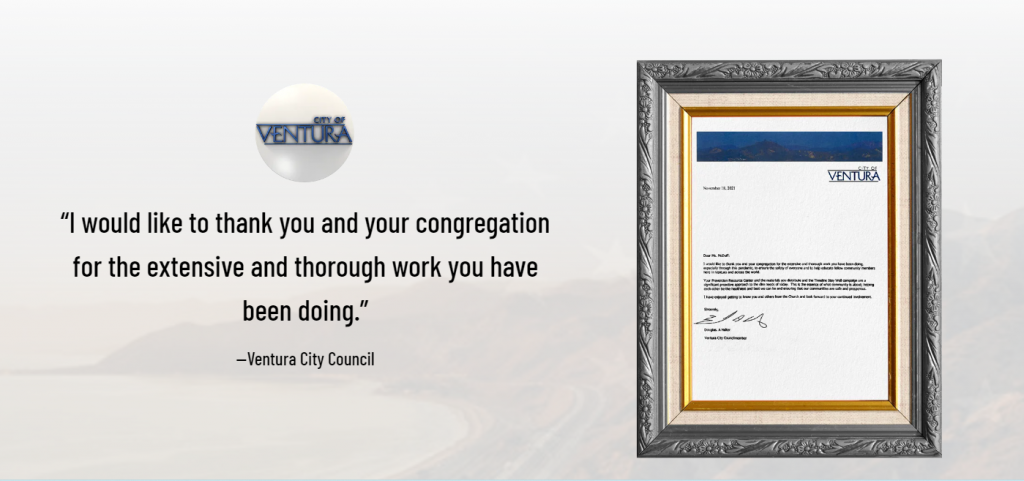 The entire Board of Public Works of Los Angeles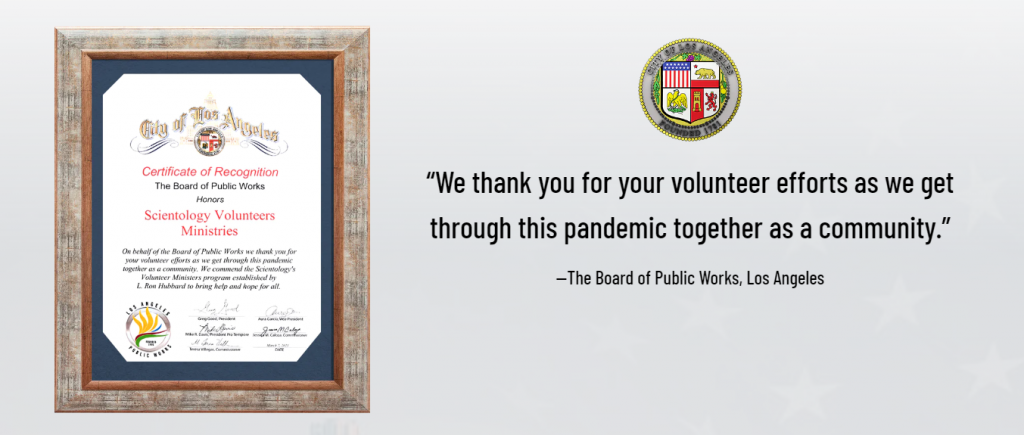 Check out this globe image — looks like they have hundreds of organizations in S. America and even more across the MidWest of the US…
They wish.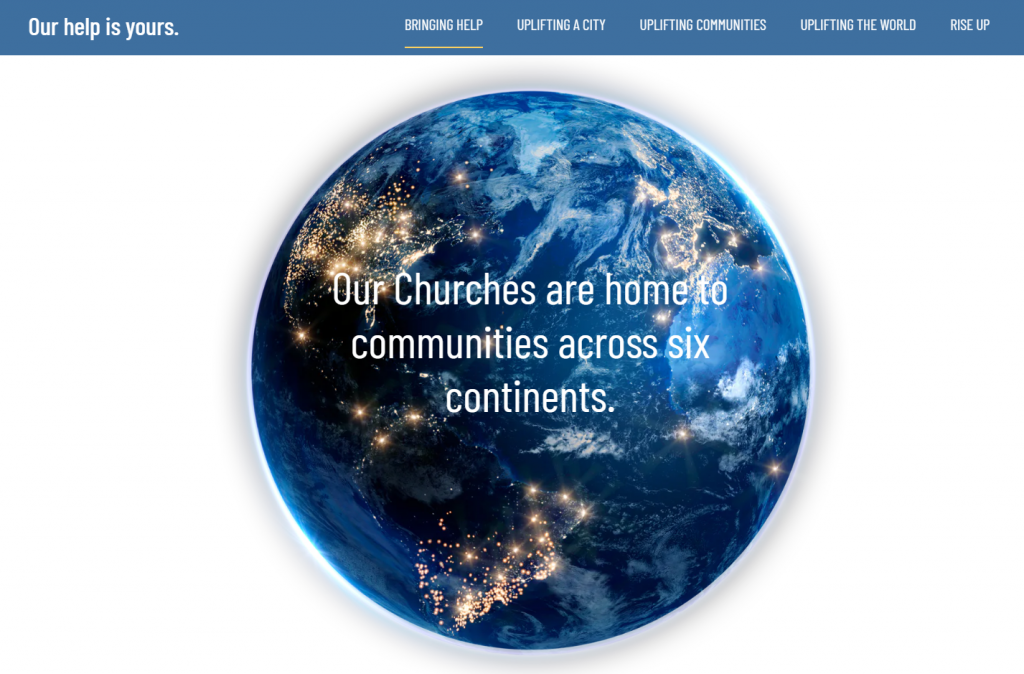 Everything that comes out of scientology is lies.