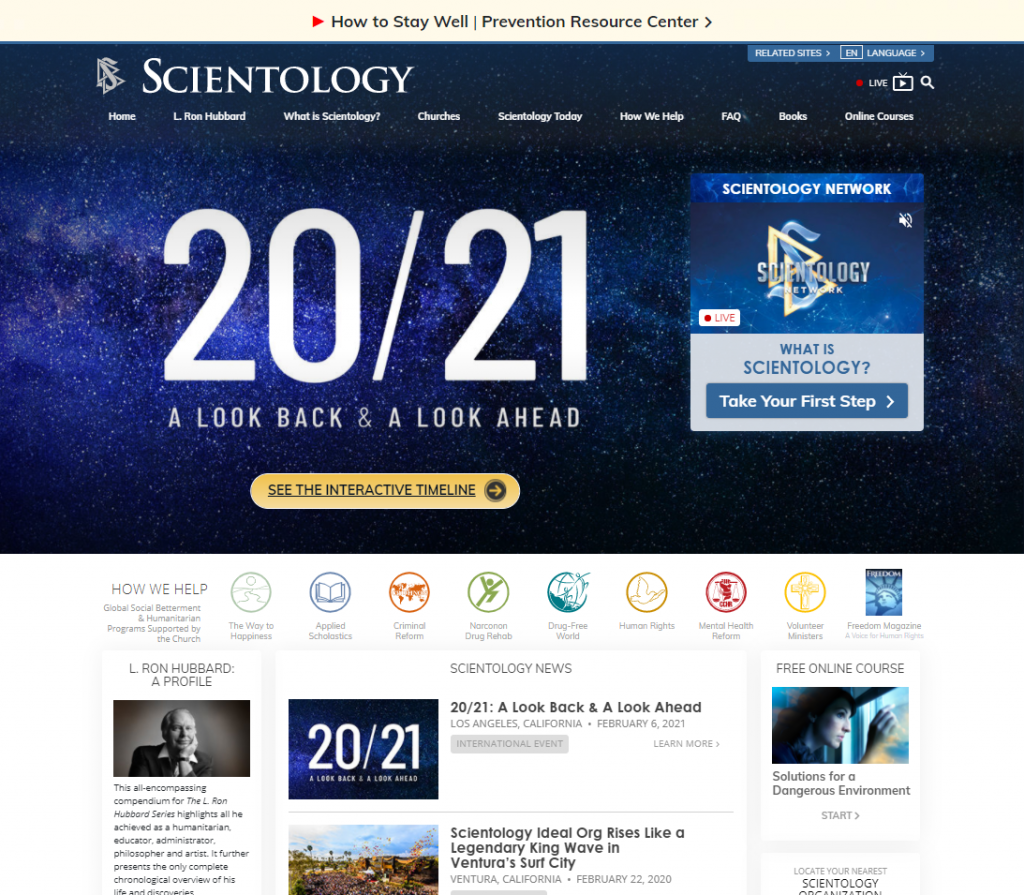 Scientology has invested tens of millions of dollars in creating and promoting their website scientology.org. They have a huge volume of content there — all their hype videos of org openings, VM activities, education efforts etc etc as well as links to every other scientology related website and anything else they can find. A huge amount of effort has been expended to make this a success in this online age. (Though you will note the "Scientology News" second item is the last ribbon yanking ceremony they held — more than a year ago, there is a not a whole lot of "news").
They are failing miserably. Just like scientology.tv.
One of our faithful readers sent me a copy of a report from a website called SCAMQUERY. I have screencapped it below.
You will notice the "Trust Score" is "Very Poor (9/100)." These are the people who claim to be the most ethical beings on Earth, who once ran a TV ad titled "Trust"…
You will also see it lists the website popularity as "Good" with a traffic rank of #111,417. This is only helpful to know when compared to other sites. It means there are 111,416 other sites on the internet that get more traffic than scientology.org.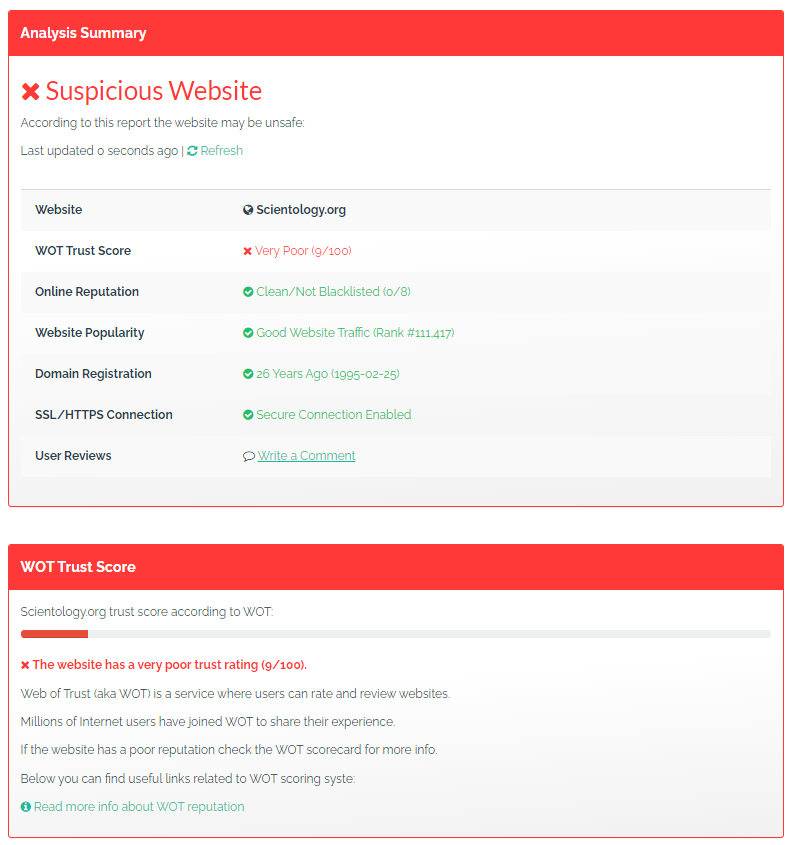 So, just for fun I looked up my blog to make a comparison. This blog that is administered by me, as a part time activity, that has never been advertised anywhere or done anything to get links or any of the other things people do to improve SEO and rankings…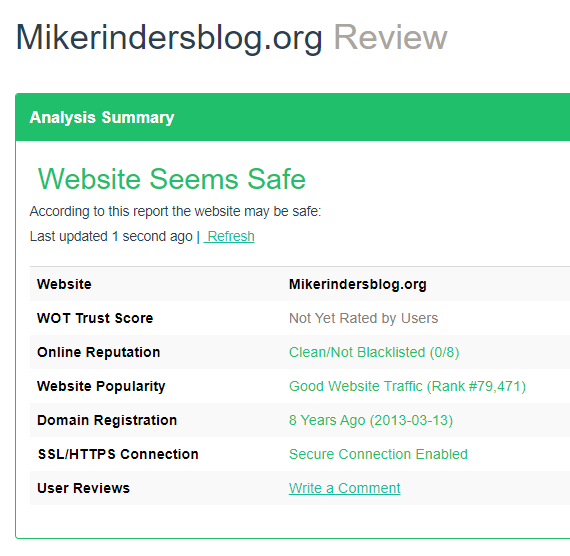 Hmmm, my website seems safe.
And also has "Good" website traffic — rank #79,471, which is 31,946 better than scientology.org.
And that says it all.