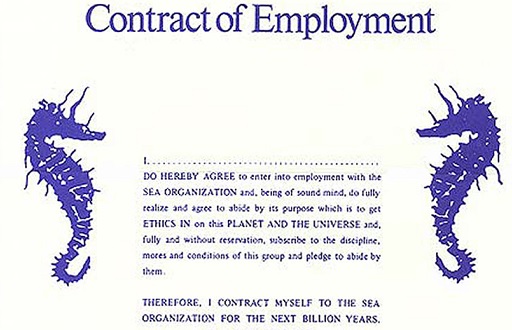 A Special Correspondent sent this to me. I felt it worth reprinting. Especially in light of the recent revelations about the new scientology push: "Voice For Humanity."
It is an article in the UK Daily Mail about slavery/human trafficking.
The Correspondent noted the following, comparing the Sea Org to what is discussed in the article.
For instance note the signs of slavery below:
FROM KEEPING STRANGE HOURS TO REFUSING TO MAKE EYE CONTACT: SIGNS YOU COULD BE LIVING AMONG VICTIMS OF MODERN SLAVERY
Slavery comes in many forms, people who show some of the signs below could be victims of slavery:
The person has no access to a passport/travel documents
They let other people speak for them, or act like they have been coached
Somebody always arrives to drop them off and collect them from work – often at odd times
He or she seems frightened, withdrawn or avoids eye contact
The person is paid nothing, or very little, and has no control over their money
He or she is often exhausted, hurt, hungry or sick
Threats have been made to hurt them if they leave
The person believes they are totally dependent on their bosses
The parallels are almost unbelievable.