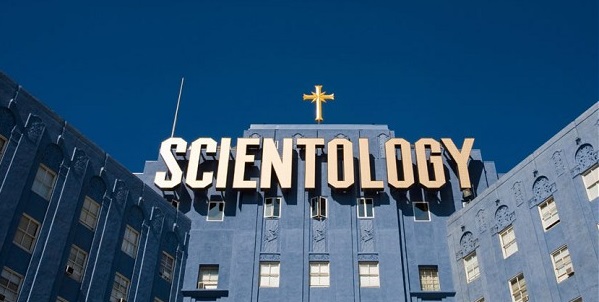 The latest offering from Terra Cognita.
Scientology Strip Club
LRH wrote, "When a person is not functioning well on his post, on his job or in life, at the bottom of his difficulties will often be found unknown basic definitions and laws or false definitions, false data and false laws, resulting in an inability to think with the words and rules of that activity and an inability to perform the simplest required functions." HCOB 7 August 1979, False Data Stripping. [All subsequently quoted passages refer to this bulletin.]
I found the full text here
LRH declared, "There is no field in all the society where false data is not rampant."
Lucky for us, he added, "Now, however, I have made a major breakthrough which finally explains and handles the problem of inability to learn and apply."
False Data does Exist
False data has been passed down from generation to generation. From text books to "fake news," false data exists and adversely affects people. No one will deny that operating on false data can be dangerous and harmful.
Nor can we deny that people haven't had wins applying False Data Stripping. I'm sure a few reading this have handled chunks of false data that were screwing up their lives.
Like so much of LRH's technology, though, False Data Stripping doesn't apply to Scientology. Just like in other religions, its members believe their doctrines are sacred and beyond reproach.
And thus, LRH made people wrong for not fully embracing his philosophy. False Data Stripping controls people by making them believe that everything they're studying within Scientology is true and correct. If a piece of LRH tech or policy doesn't make sense, the fault lies with others, not the founder.
"What we're trying to cure in people is the inability to think with data." Whether this was his true intention or not, False Data Stripping reinforces his curricula and system without allowing for the possibility for further inquiry. False Data Stripping forces people to assign cause to others outside of Scientology.
"The most profound false data can come out of texts…" Unless of course, those texts were written by L. Ron Hubbard. False Data Stripping makes no allowance for the possibility that one's confusion may stem from something he concocted. LRH would never have foisted off false data.
"Therefore it is important that any supervisor or teacher seeking to use False Data Stripping must utilize basic workable texts. These are most often found to have been written by the original discoverer of the subject and when in doubt avoid texts which are interpretations of somebody else's work."
First of all, I don't accept that "workable texts are most often found to have been written by the original discoverer of the subject." If this were so, the first people to write about "flight," also wrote the most workable texts on the subject. A few engineers at Boeing might care to differ.
Since LRH was the "original discoverer" of everything Scientology, and since his technology is supposedly one hundred percent "workable," all other texts on religion, philosophy, therapy—pretty much every text on every subject from badminton to nuclear physics—should be avoided. Which means: don't look anywhere else for truth. LRH has already set that table and served the turkey.
"False Data Stripping should be used extensively in all hatting and training activities. Current society is riddled with false data and these must be cleared away so that we can hat and train people. Then they will be able to learn useful data which will enable them to understand things and produce valuable products in life."
LRH implies is that all false data originates from "current society"—outside the church—and that any "useful data" is that which he wrote. LRH is never responsible for poor performance, overt products, or fuzzy thinking. Followers of his consistently "understand things and produce valuable products in life."
The Hamster Wheel of All Rundowns
"The rundown has to be given again and again at later and later periods, as a student or staff member may come up against additional faulty data that has been not-ised. It can be repeated as often as necessary in any specific area of training until the person is finally duplicating and is able to use the correct tech and only the correct tech exactly."
I suspect I wasn't the only one who came up against "additional faulty data" during their time in Scientology course rooms. It seems LRH recognized this phenomenon and used False Data Stripping as a way to circumvent those parts of his technology that didn't make sense. The more that people read and listen to his words, the more they need this "rundown."
Nothing New
"Some people are prone to accepting false data. This stems from overts committed prior to the false data being accepted. The false data then acts as a justifier for the overt."
It was only a matter of time before Ron added O/Ws to the mix! He just couldn't help but heap more blame on students, while at the same time, deflecting all responsibility from himself. Of course, getting off one's overts means a trip to Ethics for another round of sec-checking.
Stripping Down
LRH formulated ten steps to strip a person of false data: Steps A to J. Refer to the bulletin for the full procedure.
Step A is, "Determine whether or not the person needs this procedure by checking the following." The ten questions are so general and pervasive that everybody on the planet inevitably answers "yes" to at least one of them.
Number four reads, "He is rejecting the material he is reading or the definition of the word he is clearing." In other words, if a student rejects anything LRH wrote, he's suffering from false data he picked up somewhere outside the church.
Number six is one of my favorites. "The person talks about or quotes other sources or obviously incorrect sources." Just talking about other philosophies, religions, or therapies means one must have false data. Yikes! Again, this is a subtle device used to indicate that no other data but his is correct. There is only one true source: L. Ron Hubbard.
Number ten says, "He cannot think with the data and it does not seem to apply." Not including Scientology, or course. Because everyone can think with and apply anything to do with Scientology. And make ashtrays rise up off chairs!
In step "E," fourteen questions are "used to detect and uncover the false data." Just for fun, replace the word "subject" (used in all the questions) with "Scientology."
Examples:
"Is there anything you have run across in 'Scientology' which you couldn't think with?"
"Is there anything you have encountered in 'Scientology' which didn't seem to add up?"
"Would it make somebody else wrong not to learn the 'Scientology'?"
Perhaps more than anything else about False Data Stripping, this bugged me the most: LRH assumed that people would inherently recognize false data when asked for it. Study, research, or directions from Lord Google, weren't necessary. All one needed was to "see" the data and he would miraculously know whether it was true or false. From Uncle Bob's formula for communal bliss to quantum equations, one need but "look" at the data. As if all I had to do was ask the file clerk for incidents where I was given false data and he would pull them up for me.
Step G ("When the false datum has been located, handle as follows") can be lots of fun when a piece of Scientology tech or policy has been chosen as the false datum.
Step K reads, "Have the person study or restudy the true data on the subject you have been handling." Ninety-nine percent of the time this means restudying whatever Scientology bulletin or policy letter one was reading when he became groggy. Don't worry, all Scientology data is true.
End Phenomenon
The official EP of False Data Stripping is, "He will have cognitions and VGIs and on the meter you will have an F/N." But wait! There's more!
"This is not the end of False Data Stripping for that person. It is the end of that False Data Stripping on the person at that particular time. As the person continues to work with and study the subject in question, he will learn more about it and may again collide with false data at which time one repeats the above process."
Since Scientology is chock-full of questionable data, students will need more and more stripping as they travel up the bridge.
But the truth is, False Data Stripping is seldom applied regularly. Scientology supervisors and CSs are wary of students digging too deeply into LRH data, much less, allowing them free rein to evaluate Scientology with comparable systems of belief.
Deep, Deep Inside the Bubble…Like way, way Deep
"Sometimes the person will have such faith in a particular person, book, etc. that he cannot conceive that any data from that particular source might be false."
This passage describes the average Scientologist to a tee. They can't conceive that anything written by LRH might be incorrect, much less, not workable.
This LRH datum is so true, I'm almost surprised he included it.
Danger Will Robinson, Danger!
"RUDIMENTS: One would not begin False Data Stripping on someone who already has out-ruds. If the person is upset or worried about something or is critical or nattery, then you should fly his ruds or get them flown before you start False Data Stripping."
Since anyone with "upsets," "worries," or "critical thoughts" about Scientology or L. Ron Hubbard is automatically "out-ruds," False Data Stripping can't begin. In other words, False Data Stripping can't be done on anyone who doesn't believe that everything LRH wrote is one hundred percent true and workable.
If a person "cannot conceive that any data from that particular source might be false," he's out-ruds!
Last Words
Guys like Mike provide actual False Data Stripping. He and his blog allow for dialog and discussion, and for people to work out for themselves how true or how false Scientology tech and policy is or isn't.
Blogs like this provide the real False Data Stripping.
Still not Declared,
Terra Cognita
Bonus Wisdom! The latest Source Magazine printed the essay, The Road to Truth by L. Ron Hubbard, in which he wrote, "I think you will find that there is a considerable effort on the part of Man, wittingly or unwittingly—aberratedly, certainly—to say that certain roads are closed and that those roads must never be opened. 'It is very bad to know about the human mind.' Let me tell you something: if you're alive, you know something about the human mind. And I'll tell you what's dangerous: never to find out any more about it. That's dangerous!"
What's dangerous, is applying Keeping Scientology Working in which he pretty much put the kibosh—closed that road—on exploring the human mind beyond the tight confines of his books and lectures.