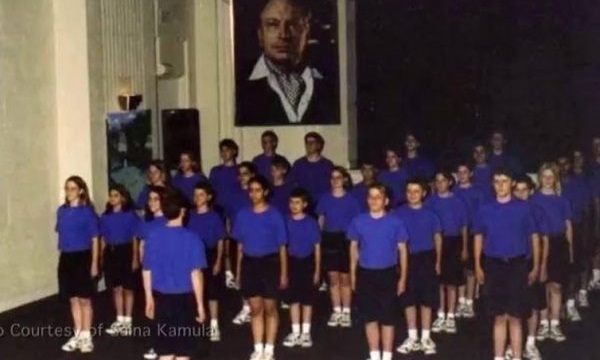 From the recent FBI release, a letter sent to the St Petersburg Times in 2010.
This may have been put on the SP Times website back then, and may not be something new, but I had not seen it before.
It's a doozie.
It is a compilation of lies, nestled in the usual "other religions have practices like ours" and repeated "anyone who tells you something different than what we say is a liar."
The numerous, heartbreaking, independent yet similar stories of Sea Org members being coerced/forced to have abortions is addressed with the flimsiest response "we don't advocate abortion" and anyone who did so or claimed to do so is "either lying or or did so in contravention of the church's view on the matter." Ah, that settles it. Just believe what we tell you, not what anyone else testifies to, no matter how compelling or cumulative the evidence is.
Coupled with some righteous "Intrinsic to the scientology religion is the deepest respect for the family and family life", scientology asserts everyone should just take their lies at face value and stop their bigoted hate campaign directed at their wonderful institution. The indignant drivel goes on for some time, cloaking itself in vague crap about religions in general, and some detailed bs about how the whole forward area of the Apollo was reserved for children and their education OMFG.
But the ultimate hypocrisy is this paragraph about how scientology absolutely refuses to "violate the rights to privacy" of others — accusing the St Pete Times of doing EXACTLY what they do repeatedly on their websites and on the internet and in court filings and "Freedom" magazines — "publicize the very personal and private choices of these women"

Information taken from auditing files, "confessionals" and ethics files of those deemed enemies by scientology is routinely published. In fact, it is "standard tech" to do so. There are hundreds of instances of this that can be found in a few minutes of searching their publications. Of course, when it suits them, they claim the information is sacred, secret and privileged and fight it all the way to the US Supreme Court (Laura DeCrescenzo's pc folders which contained damning evidence to prove her case, which included coerced abortions).
When it's not beneficial to them to keep it all secret to avoid "egregious violation of their rights to privacy" they publish it without a second thought.
Scientology letters like these are hypocrisy personified.