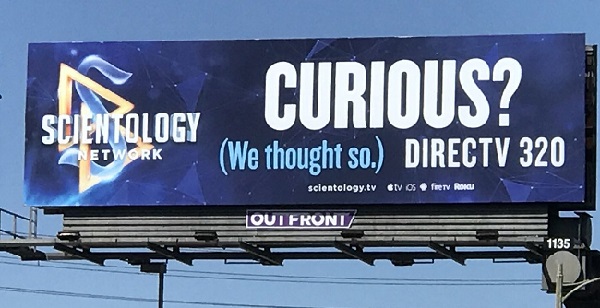 While there is no way of getting actual audience figures for Scientology TV, there are some available metrics which give some idea. I did a recent blog post about this.
Now here are some more unalterable statistical truths.
Google tracks interest in websites and gives them global rankings, with #1 being the most popular site on the web, and higher numbers indicate descending volume of traffic.
Scientology has spent millions and millions promoting "Scientology.org" — on billboards, in online ads, TV ads and now featured prominently on "Scientology TV." Every infomercial and ad on scientology TV (and that is ALL there is repeating itself over and over) promotes this website. Massive money and effort is being poured into trying to get people to go the scientology.org
Though traffic to that site is a pretty accurate reflection of how many visitors it is getting, those numbers are skewed by "click farms" — paid services that generate fake traffic. Scientology is known to utilize these to boost their traffic figures — you can see inordinate interest from India, the Philippines and Indonesia, classic click farm sites (and certainly NOT hotbeds for scientology, not many "curious" people in those countries where the vast majority of people have never heard of L. Ron Hubbard or scientology).
But even with their click farms they have not managed to get scientology.org to any level that the tens of millions of dollars should have accomplished. And now the viewership is on a dive-bombing trend of catastrophic proportions.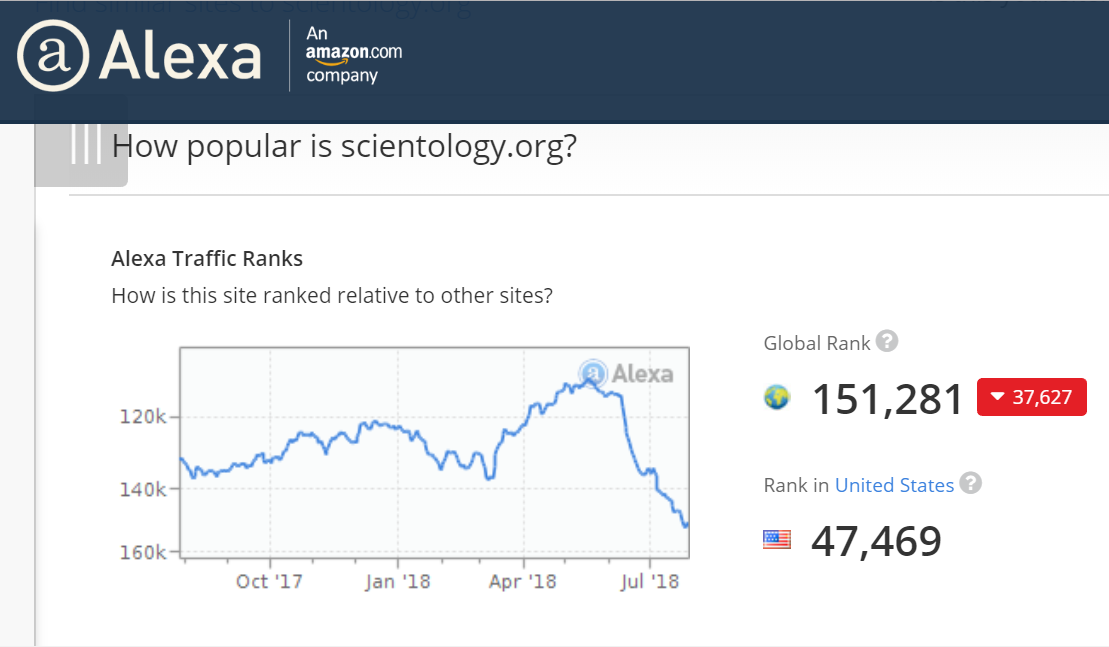 Scientology.org topped out at around 115,000 sometime in May. But they have dropped more than 37,000 places since then. Wow, not looking good for scientology.
Meanwhile, let's look at a couple of other religious websites and their rankings. Scientology loves to announce itself as the "fastest growing religion on earth" and the "fastest growing modern religion." And that it is the only "American religion" born in the 20th century. That is true, but how about 2 American religions born in the 19th century? How are they faring?
Let's start with Mormon.org.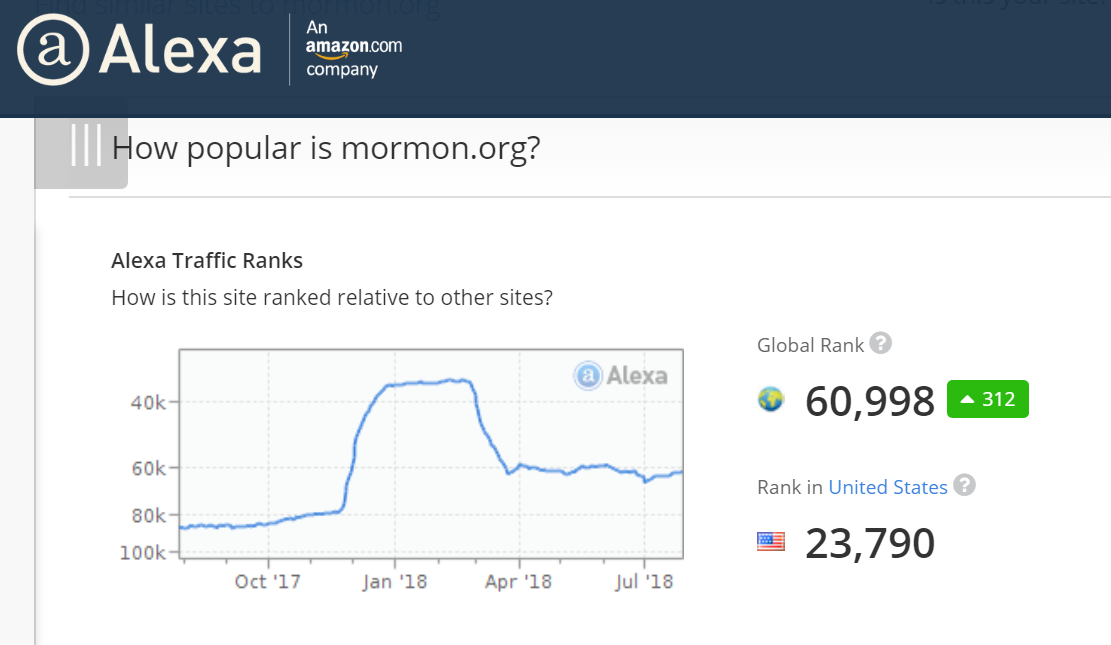 Wow, that's more than 90,000 websites better than scientology. A drastic decline in March, but staying around the same level of interest now.
And let's take a look at JW.org. They put a lot of attention on their web presence and promote it as much as scientology promotes theirs. They even put it on the front of all their buildings. They seem to have figured out how to work this better than those who have the only workable "admin tech" at their fingertips.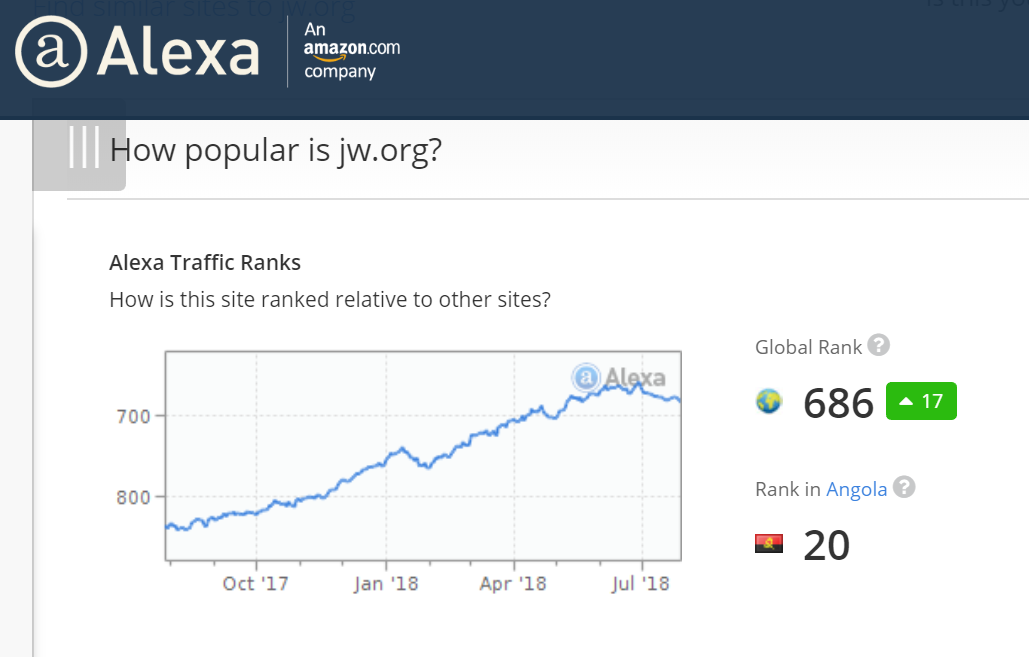 That is astonishing. More than 150,000 websites higher than scientology, they have cracked the top 1,000 and seem to be steadily increasing. Maybe scientology should get some tips from the JW's on how they are doing this even though they of course don't know what they are doing because they don't have any tech (funny, neither does Apple and they're doing fine, meanwhile scientology is circling the drain).
And just for shits and giggles, here is The Underground Bunker.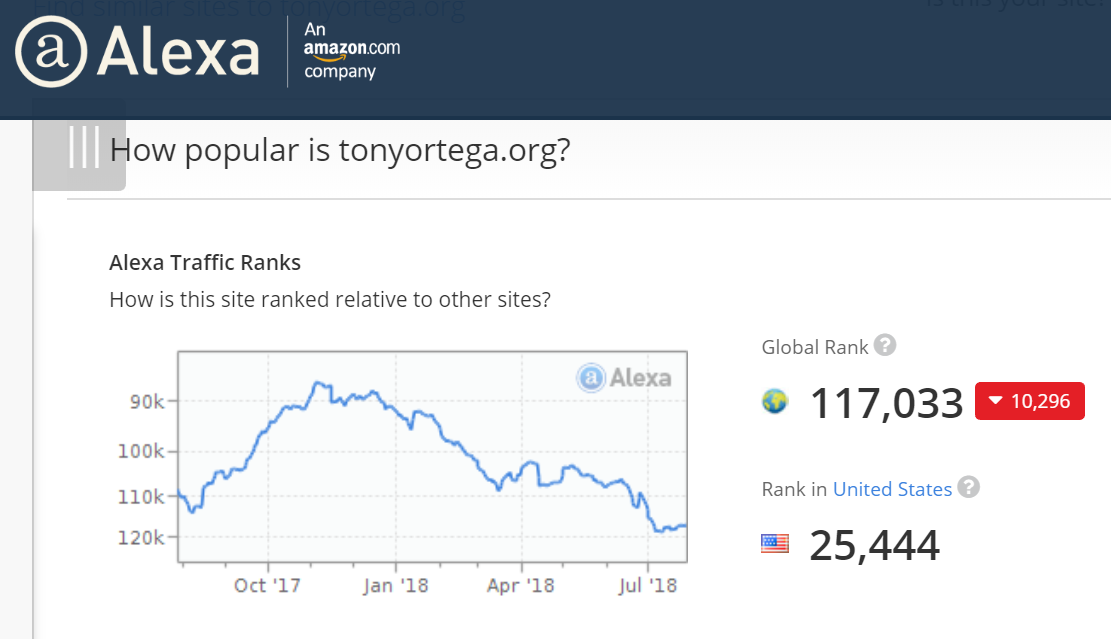 Also downtrending, but it has NEVER been below scientology.org. And ranks massively ahead of scientology in the US.
And for complete disclosure, here is my blog.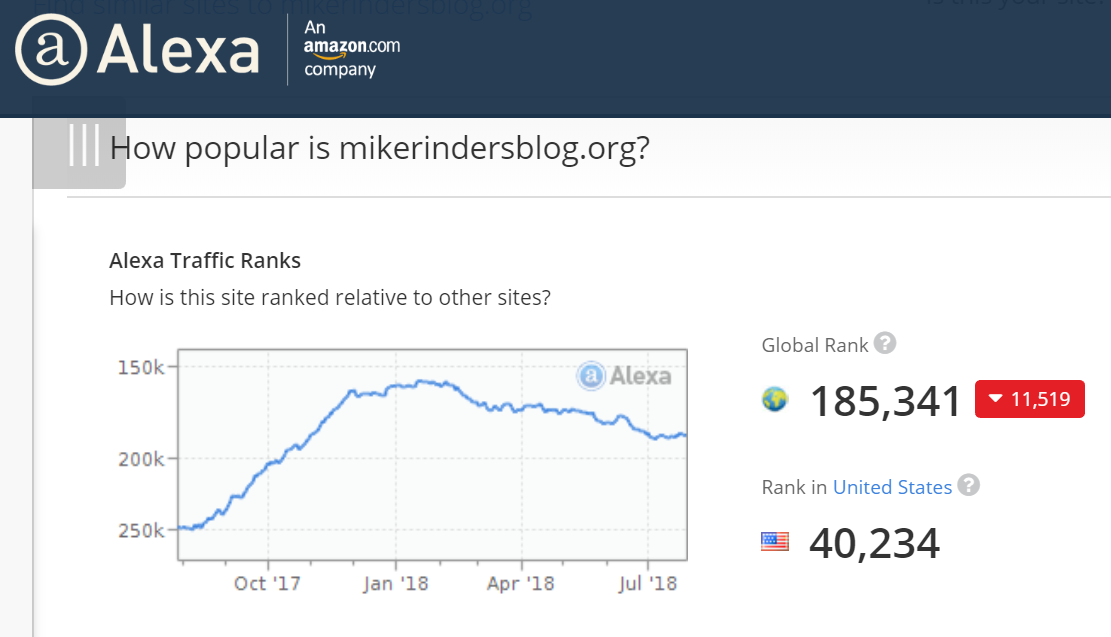 My blog, generally downtrending too, with no advertising and run as a part time affair, still ranks higher than scientology.org in the United States.
Remember when scientology used to routinely dismiss us as "part-time bloggers on the fringes of the internet"?
What does that make them? A failed organization struggling to reach the fringes of the internet perhaps?
Curious? Apparently not.