In light of the news that Going Clear is the biggest HBO Documentary since Spike Lee's Katrina doc nearly 10 years ago, and #GoingClear was trending on Twitter for more than 24 hours, it is enlightening to look at the scientology efforts to deal with the shitstorm.
Scientology bought Twitter ads — see this article in Adweek.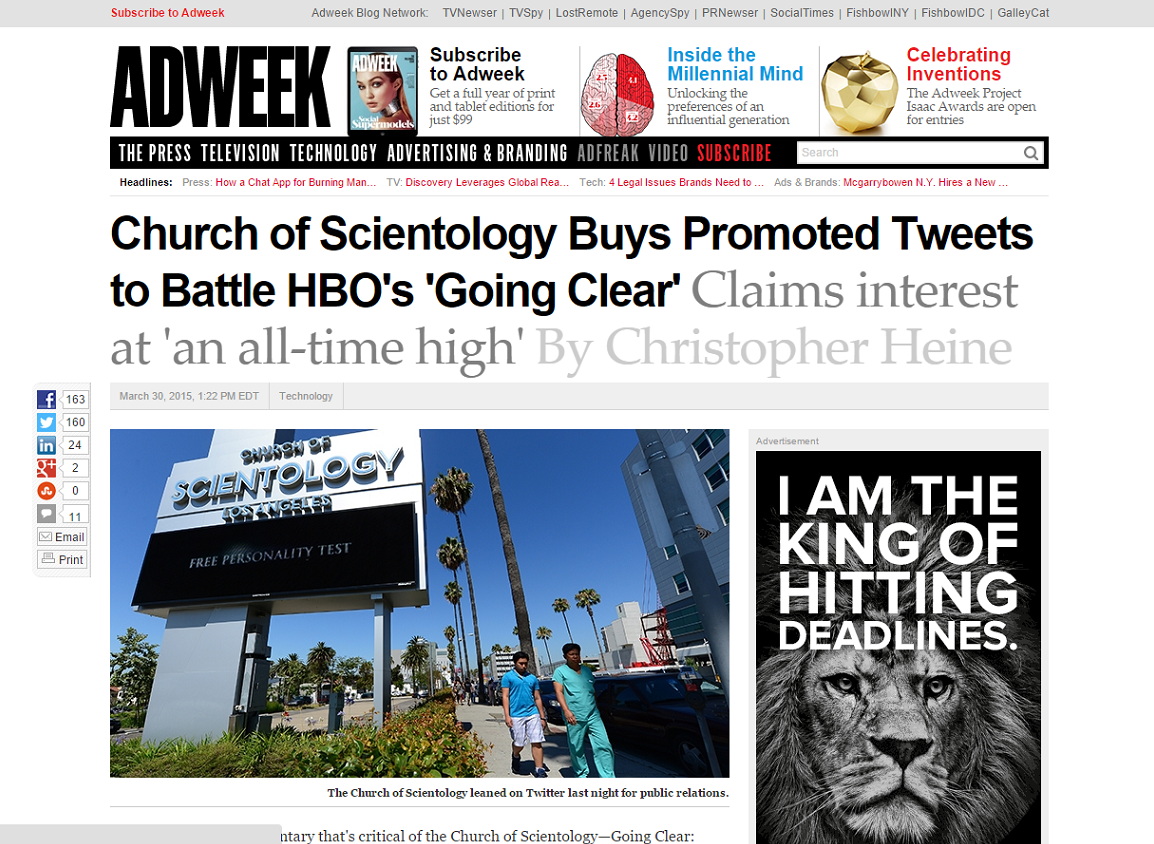 Of course, this was a massive fail. Sort of like their "advertorial" in The Atlantic earlier. It resulted in even more negative coverage. They are 100% tone deaf to public opinion.
And it is really amusing to see the church claiming interest in scientology is at an all-time high.
Seriously. Just look at the headline.
Everyone reads that and thinks "there they go again, these people are absolutely nuts." Everyone that is except the clubbed seals that will sit at the next event and be prompted to a standing ovation with Miscavige telling them that "the media" (those hated merchants of chaos) headlined the fact that "interest is at an all time high" and we had better redouble our efforts to make every org "ideal" to "handle the huge demand."
This sort of craziness is no different than the Nazi party announcing how excited they are about the increased interest they got after Schindler's List hit the theaters. Or the Catholic Church crowing about more people on their website after Mea Maxima Culpa aired.
Bizarre. But clear that this IS how Miscavige is going to spin this to his followers, just as I predicted yesterday.
And then one of our Special Correspondents sent me this. Apparently there is a site where you can check how many fake Twitter followers someone has.
Here is a screenshot of what happened when they asked about scientology.
Amazing that the fastest growing religion on earth, expanding more in the last 10 years than all 50 years before that blah blah blah has only a bit over one quarter of its Twitter followers that are "good."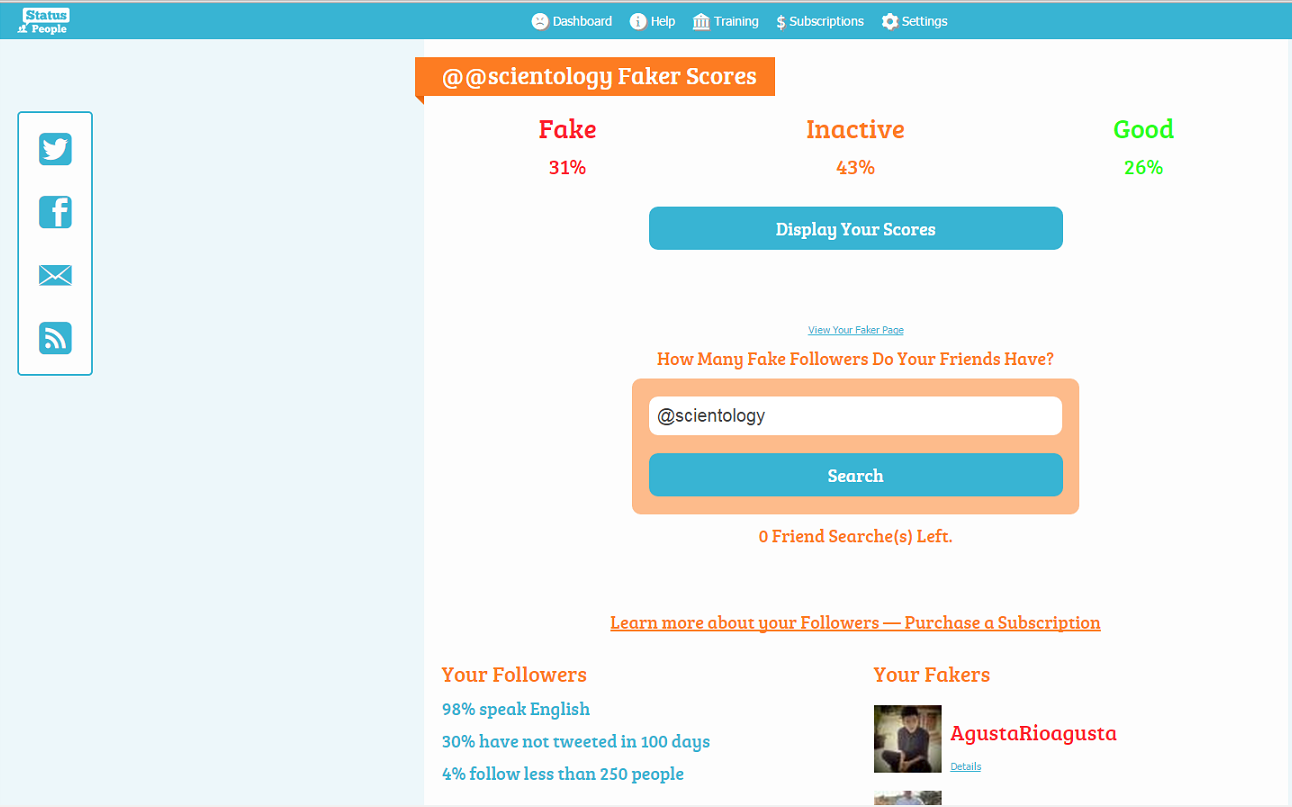 Scientology, Masters of Communication. Masters of the Airwaves. Kings of the Twitterverse.
FAIL.