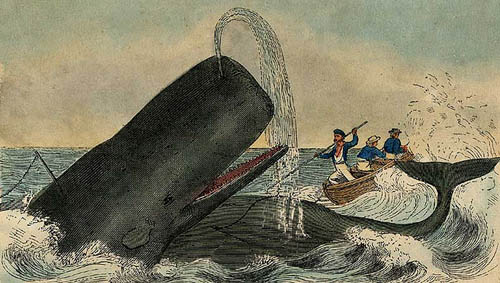 Yesterday, Tony Ortega had a remarkable story on his blog about Bob Duggan, the biggest whale in scientology.
Now more of the details have come to light with a new story on the South African blog which exposes some of the sordid underbelly of this bizarre story.
This whole affair is further proof (as if any were needed) that scientology has truly become the religion that worships money.  If you have enough of it, and give it to them, you are not only lauded with phony titles and big sparkly trophies, there is apparently NOTHING that cannot be provided by the "church".
Their model is the Las Vegas casinos, where the term "whale" originates. High roller gamblers are flown in on private jets, "comped" the most luxurious suites and waited on hand and foot to cater to their every whim. From drugs and women to special food or "unobtainable" tickets to sold out shows or events, nothing is too much for the casino to provide a whale. As long he or she continues to drop serious money at the tables.
So too, it seems, in the "church" of scientology. Hand over enough cash and all the resources of the church and its network of people around the world are available.
Stories of Sea Org labor being used to decorate Tom Cruise's house or build custom vehicles or create his airplane hangar have been around since JB left with his photographic evidence. Tom Cruise gave many millions to the IAS and other causes, and of course was BFF with his best man and greatest leader he knows, David Miscavige. So, no expense or effort was spared on his behalf.
That was shocking enough, but this story has taken it to another level. Now the church is organizing and monitoring the fostering of children for convenience.
The infamous Charmaine Roger, chief Super Power "fundraiser" has apparently, through her South African connections, arranged for her primary whale to rid himself of a problem child (or maybe more). In exchange for massive donations to "super power" and "ideal orgs" in South Africa (while the nearest orgs to the Duggans are still desperate for ideal org funding) at least one of his children has been "found a home" with a couple of prominent, apparently unsuited, but bought off scientologists in Joburg. As I said on Tony Ortega's site — they thought this was going to stay inside the bubble. But then they went and declared everyone….
This story is beneath anything I am aware of in the history of the vulture culture.
What next? Will the church arrange to "disappear" uncooperative whale spouses?  David Miscavige has already paved the way for that "service" with his own wife.
This is ugly. I don't know if it violates any laws, but it is certainly immoral. Once again, the most ethical group on earth, the voice for humanity, displays just how astonishingly UNethical it is.
As a curious footnote: South Africa seems to be the "go to" place for scientology problem avoidance (sort of like Paraguay for the Nazis?).  When Tony Hitchman fled the country because of his intimate connection to the Reed Slatkin crime spree, it was to South Africa (he is from Rhodesia). It's also an interesting coincidence that the Duggans, Reed Slatkin and Tony Hitchman were all Santa Barbara org "public" back in the 80's/90's.