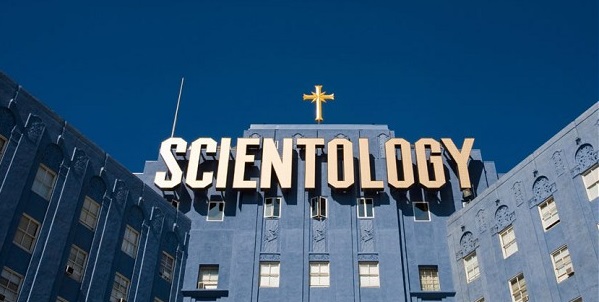 Another provocative essay from our old friend Terra Cognita.
Scientology's End Game
One of these days David Miscavige will be gone and then what? Will one of his sycophants take over? Or will a more enlightened individual or group seize the reins and usher in a real "new era?"
In order to better understand the end, we should look at the beginning.
Source
L. Ron Hubbard was the self-proclaimed source of everything Scientology. He wrote all the tech. He wrote all the policy. Even if others actually penned a bulletin here or there, he was still Source. He claimed that he discovered everything worthwhile not only within the church but of value to the planet. Unless you believed verbatim what he wrote, there was something wrong with you.
If he was—is—total Source, it's only logical that he's responsible for the church's current sorry state of affairs. Every negative, harmful, and destructive condition within the organization has to be traced back to him.
LRH is responsible for more people having left the church than having remained. He's responsible for people not applying the tech correctly and not attaining their promised gains. He's responsible for the IAS, Ideal Orgs, and the church's twisted finances. He's responsible for GAT This and GAT That. He's responsible for breaking up families. And he's responsible for David Miscavige's reign of terror.
We can discuss how Ron's tech and policy have been misinterpreted and misapplied by others, but the responsibility lies squarely at his feet. The specific things he wrote and applied are what have allowed so many transgressions to occur—both on and off his watch.
Did he simply shirk his responsibility toward the end of his life or did he set himself up to fail from the beginning? And if that was his destiny, what were those exact policies and actions that caused the failure?
David Miscavige
Few reading this blog would dispute that David Miscavige is an SP—suppressive person—in every sense of the Scientology definition of the word. Whether you believe in LRH's technology or not, you have to concede that DM has perverted both it and the organization. He has become the epitome of the evil cult leader.
DM is a sociopath but the buck doesn't stop with him. Specific LRH tech and policy allowed DM to assume his position at the top of the Org Board.
It's naïve to think everything will return to "normal" once he's gone. There was never anything "normal" about Scientology from the beginning. There never was a golden era. Although times may have appeared more idyllic in the past, the advertised tech has never worked simply and flawlessly, and except for a few exceptions, orgs were never viable.
The End Game
For those who still wish to see Scientology continue as an organization once Miscavige is gone, dramatic changes will have to be made. Starting with KSW—Keeping Scientology Working. This might be tough to confront for the true believer. How willing would they be to modify, amend, and delete LRH tech and policy? How far would they go?
Would they be willing to rewrite rundowns and levels? Write new checksheets? Revamp ethics policy? Throw out the things that "don't work?" Revise the structure of the organization? ALTER tech? Throw out KSW? If these kinds of changes aren't made, there is no hope for any kind of central Scientology organization.
I realize many of you think there is nothing worth saving, but just for fun, who would design and run this "new" Scientology? A select committee of leaders from Advanced Orgs? A benevolent dictator? A small band of enlightened independents? Or is the task simply too monumental and overwhelming? Like a broken Titanic, the church may already be too deep on its dive to the bottom of the sea.
So much ill will and animosity has been generated over the decades that a general amnesty would only scratch the surface. The amount of negative PR the church would have to overcome is staggering.
So for those of you who have left the organization but who still believe in the tech, what's your plan?
Still not Declared,
Terra Cognita
Editor's Note:
I have not previously made a habit of adding my 2 cents directly to any Terra Cognita guest posts, but feel I must here otherwise I am going to have to be repeating myself in response to comments.
I have often said that I felt the answer to the question of what should happen with the church of scientology and the endgame for this subject is this:
Make all dianetics and scientology materials available for free. Catalog and categorize them, put them on the internet for anyone to download — this means EVERYTHING made available including all OT levels, all "advices", all Flag Orders and administrative issue. Let people freely use and apply them. If people find they work they will be a sensation that will make Pokemon Go look like a tempest in a teapot.
The people who get the best results will be successful and others will come to them for auditing and training. Frankly, a field auditor can make a decent living if they just have to care for their preclears and not worry about paying royalties and percentages and attending events. And if it gets results they will be in enormous demand. A therapist that gets results charging $100 an hour would not be unreasonable. That is $200k income a year for a 40 hour week.
And before the KSW diehards get too bent out of shape, this is what L. Ron Hubbard Hubbard said…  
You won't always be here. But before you go, whisper this to your sons and their sons "The work was free. Keep it so."
And then in "My Philosophy" he wrote:
The first principle of my own philosophy is that wisdom is meant for anyone who wishes to reach for it. 
The second principle of my own philosophy is that it must be capable of being applied.
Learning locked in mildewed books is of little use to anyone and therefore of no value unless it can be used.
The third principle is that any philosophic knowledge is only valuable if it is true or if it works.
There is no need for a bloated organizational hierarchy. It's only real purposes are: to collect royalties that do NOT go to the author of the works as he is long dead and no longer needs them, otherwise accumulate money ("expand Sea Org Reserves") by taking a LARGE percentage of whatever anyone pays for services to support the bloated bureaucracy and stash away and to take money from people to engorge bank balances and buy empty buildings. The only other functions the organization performs is to enforce disconnection, attack "critics" (who would almost all be silent if it not were for the ORGANIZATIONAL abuses of scientology) and enforce "standard tech" (a miserable failure).
My view, let Hubbard's works live or die based on his own philosophy. Make it free. Make it available to anyone who reaches for it. Test its value based only on if it works.
After all, this IS the "perfect dissemination program" he so longed for. It costs nothing and gets his works into the hands of every person with a computer. The thousands of staff around the world doings absolute bs busy-work could ALL become auditors if they so choose… Now THAT is straight up and vertical expansion!