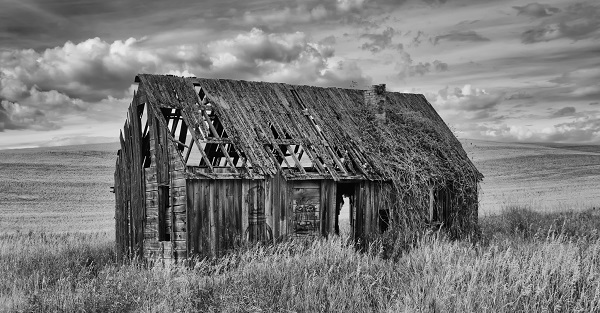 Regraded Being is taking a day off. Might surprise us with something on an odd day, depending on schedule, but otherwise will be back next week bigger and better than ever.
In the meantime, we have some interesting insight into scientology's "groups" – the entities that "introduce" people to dianetics and scientology.
Scientology claims there are "More than 11,000 scientology orgs, missions and groups" in the world.
Unfortunately for them, we know the number of orgs is about 160 all told (they are listed on the scientology.org website). From the same website there are less than 400 missions even listed and a decent percentage of them have closed. Probably less than 200 by now. And if you count the ones that are open for more than 3 hours a week, it's probably less than 100.
But, let's give them the generous benefit of the doubt and say the Orgs and Missions account for 1,000 of the 11,000. Meaning there are 10,000 groups.
This is where it gets interesting and where scientology relies on nobody being able to prove the lies they tell.
Unlike orgs and missions, scientology does not publish the names and addresses of groups. And these "groups" are mercurial at the best of time. There have been dozens of videos shown at scientology events with footage of "groups" in far flung places, from Mongolia to Central Africa and Tasmania to Kazakhstan. Most of these "groups" are flashes in the pan that last for about the duration of the camera lights of the video crew there to "document" them. There are other areas that have been announced as having far more extensive encroachment of these groups — including India and Pakistan. They were once much ballyhoo'ed as important new areas welcoming dianetics and scientology with open arms.
Which is particularly interesting in light of the report we have been forwarded from I HELP UK. ("International Hubbard League of Pastors" United Kingdom — the scientology acronym for the part of the organization that oversees and collects tithes from field groups and field auditors).
The scientology world is broken into different "continents" but there is no scientology "continent" for Asia, so those areas are sort of up for grabs. Australia gets Japan, Taiwan and Indonesia. Rohn Walker sort of took Thailand for a while with a mission or two opened there, and he was based in California. Who knows now. But the old colonial ties still hold strong, so the UK has the Indian Subcontinent under their purview.
So the breakdown of "Big Think" that follows covers England, Scotland, Wales, N. Ireland, Eire, India, Pakistan, Sri Lanka, Nepal and Bangladesh.


I have no clue what "other delivery hours" are if they are not Well Done Auditing Hours or Book One, so we should just ignore that.
Wealden House is Lizzie Calcioli's field group near East Grinstead. The Wincel is also near EG and run by an OT VIII
KRC Group, May Forest and Avi Vatsa don't show up on any Google search. They could be anywhere, though I would guess the latter is in India.
There are two others reportedly delivering "Book One Hours" – Kushab Life Improvement Center and Kirby Group neither of which show up on a Google search either.
But at the top this is a total of SEVEN "groups" delivering auditing.
And if you count the "groups" doing "other delivery hours" (even if only one for an entire week) the grand total is 16.
Let's be charitable and say there are 25 because there are another 9 that were on vacation this week and then double that number for no reason at all to make it a round 50.
And let's be charitable and say the UK/India etc is equivalent to all the other "scientology continents" even though with India included the population exceeds everywhere else except China which sort of comes under ANZO (at least Taiwan does).
That means there would be 8 times 50 more (EU, EUS, WUS, CAN, ITALY, LATAM, ANZO, AF) or 400. Plus UK/India = 450. Call it 500. Being charitable, make it 1000.
So, with the most charitable counting of the numbers provided BY scientology, they cannot account for any more than 2000 "orgs, missions and groups" (more likely it's considerably less than 1,000).
Where are the other 9,000 they announce in their public statements?

And just as an added note, there are apparently a grand total of 3 field auditors in the UK, Ireland and all of the Indian Subcontinent that deliver any auditing — and two of them delivered a single Book One session.
And there are only TWO FSMs. Funny, you see dozens of these people on stage every New Year's event — the "Power FSMs."  Every single one of them is supposed to have gotten 1000 selectees per year onto service. That is 20 per week. They're not even close. But the Conts send anyone that can afford the airfare to "represent" them.
It is sham upon sham. And by this time, everyone in scientology knows it and they are all complicit. They know when they hear the stats or see the videos of their orgs that they are complete lies. But nobody says anything as they don't want to be "critical" of "COB" and have to pay for a sec check or worse, be declared and disconnected from their friends and family and/or lose their job. In this regard, scientology breeds liars.