To quote the famous philosopher, humanitarian, religious leader, nuclear physicist, author, horticulturist, sea captain, glider pilot, explorer, adventurer and musician, L. Ron Hubbard from his HCOB 1 May 1958 SIGNS OF SUCCESS:
Whenever we're really winning the squirrels start to scream. You can tell if somebody is a squirrel. They howl or make trouble only when we're winning.
Spectacular success can quadruple the number of complaints.
Recently there has been an uptick in the number of complaints registered in the comments section of my blog. I must be doing something right.
Below are just a few I kept. Normally I just send them to internet purgatory, but because so many started coming in (like this is a new tactic or something?) I kept some for posterity's sake.
Odd that if I am so boring, why they are reading, and even bothering to make a comment….
And for some reason, they rehashed some of their old garbage into a new piece "5 Things to Know About Mike Rinder" — which was effectively dismantled by Stefani Hutchinson in her inimitable style on her excellent Confront and Shatter blog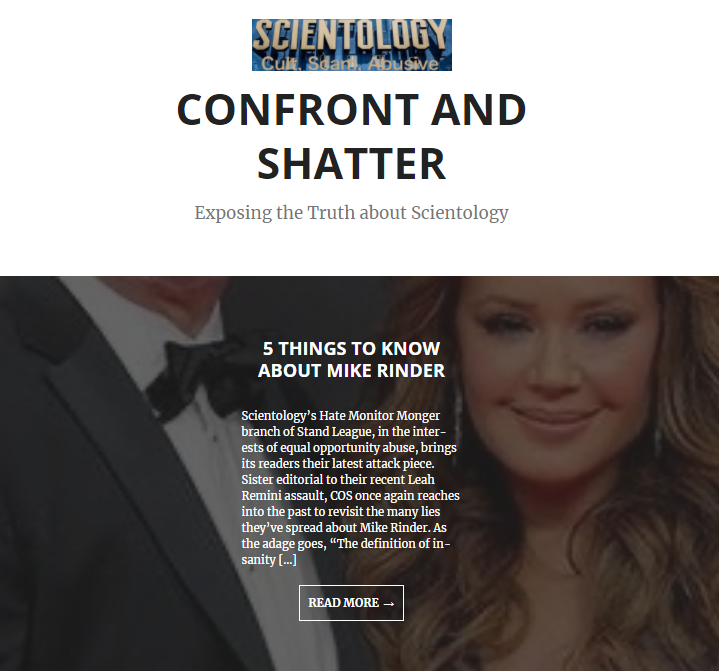 I wonder what this renewed attention is all about?
Could it be Miscavige is becoming more and more nervous about Aaron Smith-Levin running for Clearwater City Council and is lashing out at his minions to "do something" about the SP's who are threatening the walls of his Clearwater kingdom?
I was at Aaron's fundraiser last week….