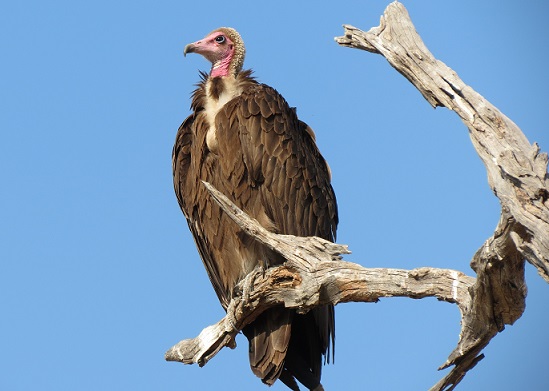 A lesson from the rewritten history of the Church of Scientology.  Truly a blast from the past and a sort of time capsule into how things were 25 years ago before the Vulture Culture became the order of the day.
People talk about the "good old days."  Others sometimes comment that there were no "good old days" because everything was always bad because everything sprang from the evil mind of L. Ron Hubbard. Well, this makes for interesting reading, as it is evidence that at least one thing about the church really HAS changed dramatically, and it is not because of what LRH wrote. Back in the 70's and 80's there may have been heavy regging — but it was exclusively for services. And that IS a different kettle of fish from today's stinking carcass. 
In today's Vulture Culture, regging for donations, or "fundraising" as it has now been renamed, is the order of the day and nobody gives it a second thought. In fact, it is the first thought of all dedicated bubbledwellers. They are hailed or hated depending on their fundraising. They became "internationally famous celebrities" based on their ability to squeeze donations.
And even though the policies mentioned in this issue still exist — they are ignored. The justification for Ideal Org begging is that someone dug up an old plaque that acknowledges people for making the Fitzroy St building in London possible in the 1950's. It doesnt SAY they donated money, or did anything other than attend course there or help move in, it merely acknowledges them for making it possible.  But it has been twisted to "prove" that "fundraising for buildings" is part and parcel of "real" Scientology, notwithstanding the clear policy all written AFTER the Fitzroy St building had long been replaced. (No justification at all for the IAS, but nobody in the bubble would dare even think of this, let alone mention it).
When you read this issue, it is clear there was a very different attitude about the purpose and action of corporate scientology back in those "good old days."  
And there were even people on post in the upper echelons of the church — even in the International Executive Strata, all of whom vanished into the Hole 10 years ago, never to be seen again. 
The policy has not changed, only the intention. "Command Intention" trumps all in today's bubble. 
Can you imagine anyone issuing something like this today? They would be SP Declared. Literally. Oh my, how things have changed.
UPDATE:  
Someone just sent me a new email they received in the last couple of days using that plaque — here it is. I have gotten quite a bit of information about Birmingham from Special Correspondents in the UK and I will be putting together a posting about this subject shortly. 
This latest garbage has a new twist — Fitzroy St is now the first "Ideal Org" OMG. And if that is true, then the current org in Birmingham is WAY beyond an "ideal org" — because Fitzroy St is TINY and it didnt even have any fancy furniture and no FART Div 6!