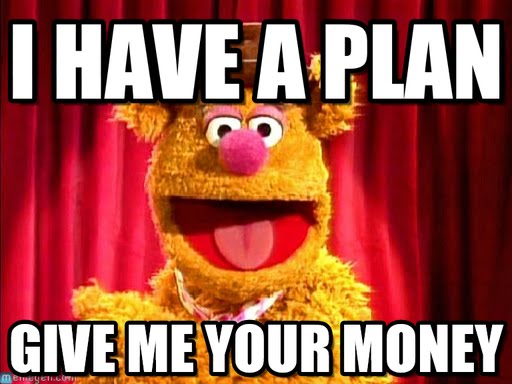 I assume this is a report about the fundraising event held at CC Int to raise money for Mario Fenninger.
Ugh — CC Int actually CHARGED the organizers for the use of their space — for a "fundraiser." How typical of everything corporate scientology.
Also goes to show — they apparently failed to make up some statuses to "award" for giving money to this benefit, so they really didn't do too well. They also forgot to invite the Queen OT Empress Mayor Superstar Royal Highness of the Valley… Should have had her there guys. How silly of you.
Also love the final gratuitous comment about Mario "getting his ethics in." How gauche.
Of course, the mere fact that any money at all went to Mario and that someone is actually offering up an accounting puts Linda Lombardo in a different universe than the secretive lying con men of the IAS.
From: Linda Lombardo <lombardo.linda@gmail.com>
Date: Sunday, July 13, 2014
Subject: Event Money Accounting
To:

Hi,

I think we made about $11K on the event.

Mazen if you have an exact number please correct me on this. Here is what has been spent so far:

Manor Hotel                                          2,000

Dottie Rent                                             5,000

Gas bill 1st installment for pay off   200

Electric bill small payment                  50

Richard Stewart piano keys               365

Food                                                            150

We have approximately $5K left. $2K is owed to me for the final payment to the Manor Hotel. However, again, I will wait on that until we sell the music sheets.

This $5K could disappear pretty quickly unless Mario and Ian are getting their ethics in on spending.

ML Linda

Linda Lombardo

Executive Vice President
UPDATE:  Just read this article and it spells out a reality that hasn't been as clearly stated by anyone before.