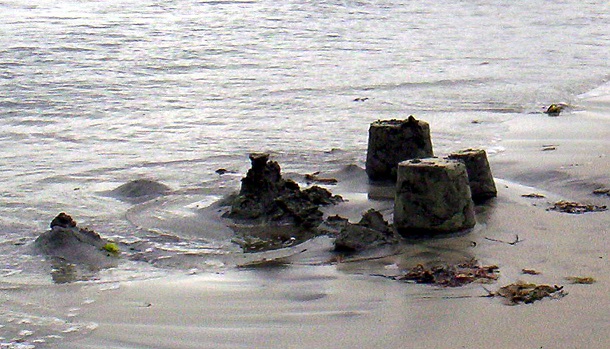 I have just received my copy of the latest Source magazine, along with the most expensive and wasteful "promo piece" I have ever seen — but more on that in another post.
The Source mag is fodder for a series of posts highlighting some of the most outrageous statements, contradictions and lies.
Let's begin with the amazing statistics at the Sandcastle (the Flag AO) where the only boom would appear to be the sound of the waves of truth inexorably consuming it.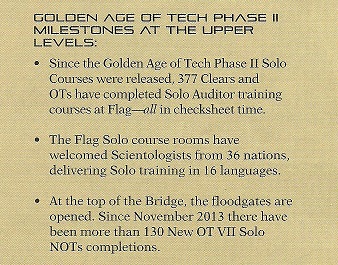 I realize this is difficult to read, scanning small black print on gold doesn't work out too well. What this says is:
Since the Golden Age of Tech Phase II Solo Courses were released 377 Clears and OTs have completed Solo Auditor training courses at Flag — all in checksheet time.
At the top of the Bridge, the floodgates are opened. Since November 2013 there have been more than 130 New OT VII Solo NOTs completions.
Now, you turn a few pages and you come across this (click to enlarge):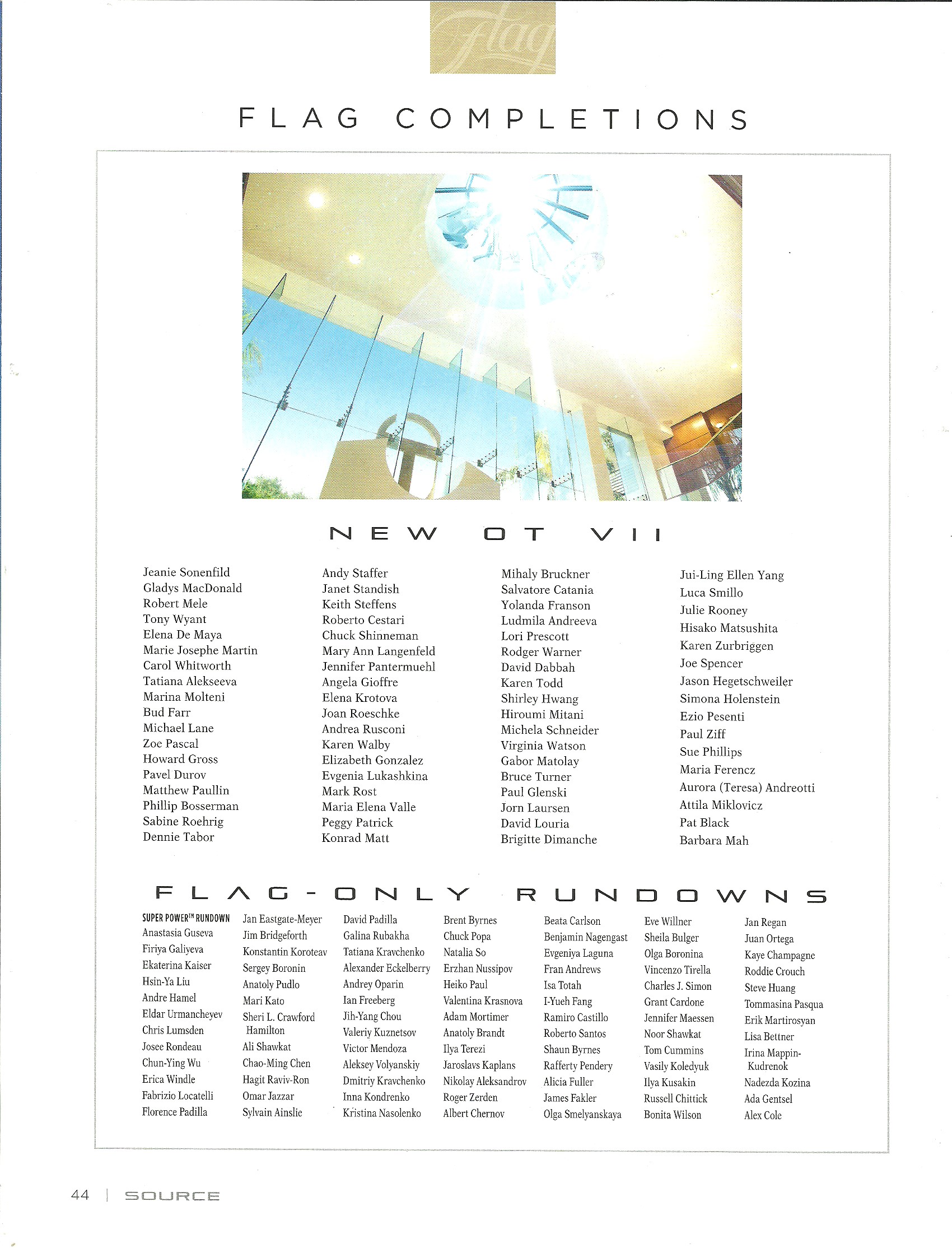 And this: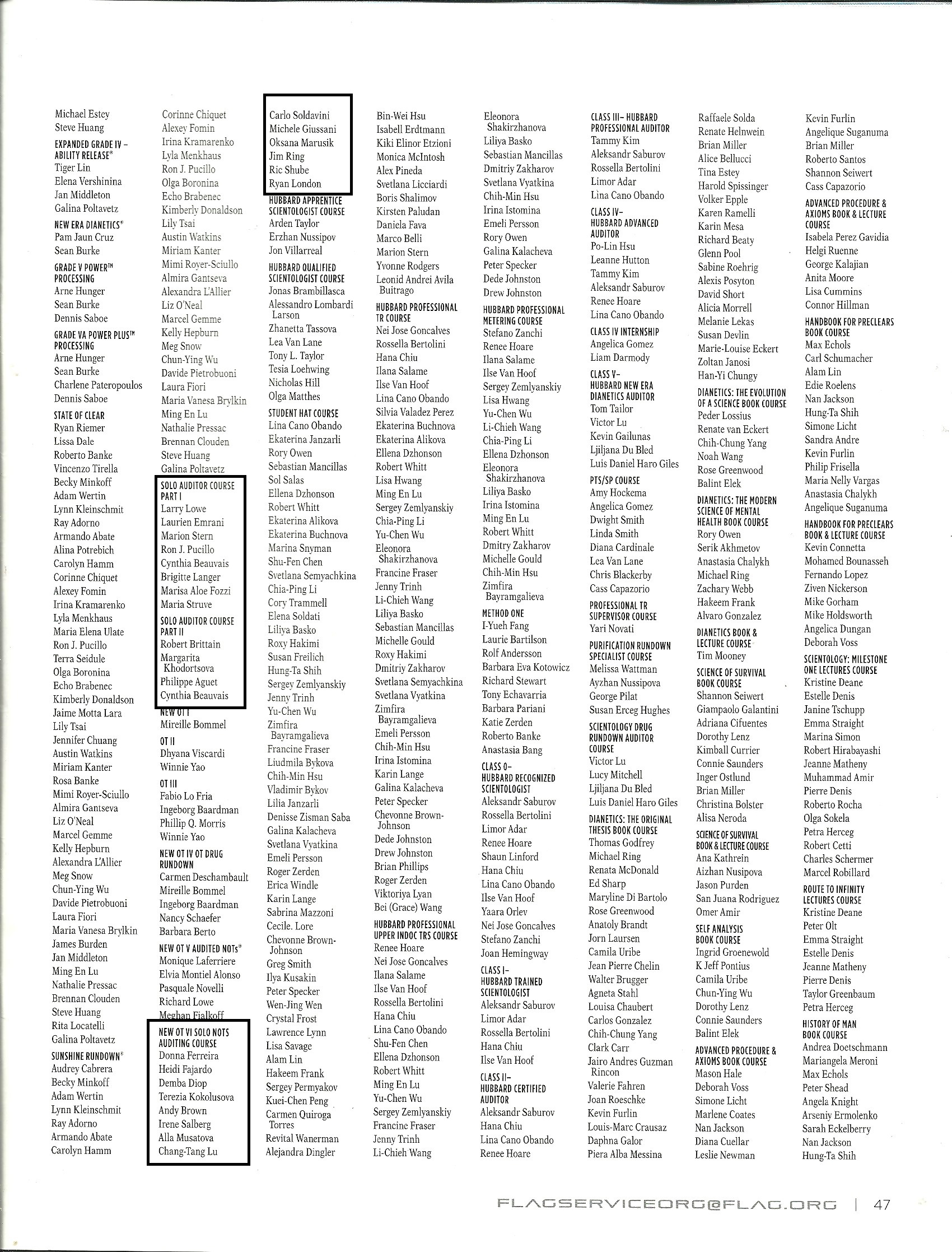 First, we can deduce these stats are about 3 month's worth.
If there have been 130 Solo NOTs completions since GAT II, this mag reports 70 of them. So, being generous, give them half of 6 months since November.
But then note how many OT 6 completions there are in that same 3 month period: Fourteen.
Thus, the number of Solo NOTs auditors is LESS by 56.  No wonder Clive Rabey is trying everything he can to get people to start on Solo NOTs. His stats are crashing (and this also means the stats of RTC — Advanced Courses VSD and RTC INCOME is crashing).
The "boom" at the top of the Bridge is a BUST.
In the same 3 months they have trained 4 new Solo Auditors. FOUR.  And only 7 Solo Part One. This is 11 NEW solo auditors (being generous as you cannot solo audit after completing Solo Part 1 and it is very strange that not a single one of those people went on and completed Solo 2?) . So, let's double that to 22 "new Solo Auditors" since GAG II. And 28 "new OT VI's" since GAG II.
Remember what it said above?
"Since November 2013 377 Clears and OTs have completed Solo Auditor training courses at Flag — all in checksheet time. "
That means 327 of them were RETRAINS. EVERYONE who is auditing on Solo NOTs (and maybe Solo auditing at all) has to retrain their OT VI.  Not really the impression they tried to create with the massive numbers of Solo Auditors in training….
And what a surprise, all those retrainers did it in "checksheet time" too.
Elsewhere in the magazine they state: "In the realm of OT at the Flag Advanced Org, it's likewise a whole new world, with more than 400 Clears and pre-OTs on Golden Age of Tech Phase II Solo auditor training…"
Methinks they are fast and loose with their "facts." They cannot even get their figures straight, let alone the avoid trying to mislead people with their sleazy wording.
The lies that roll out have become so common it is the expected norm in scientology today. 11,000 churches, missions and groups, 10 million scientologists worldwide, 52X greater expansion in the last 6 months than the previous 63 years…. Anything goes. The sheeple have been indoctrinated to believe that if COB or an "official" church person says it, they MUST accept it. Even when their own printed words are contradictory, they are expected to have temporary amnesia.