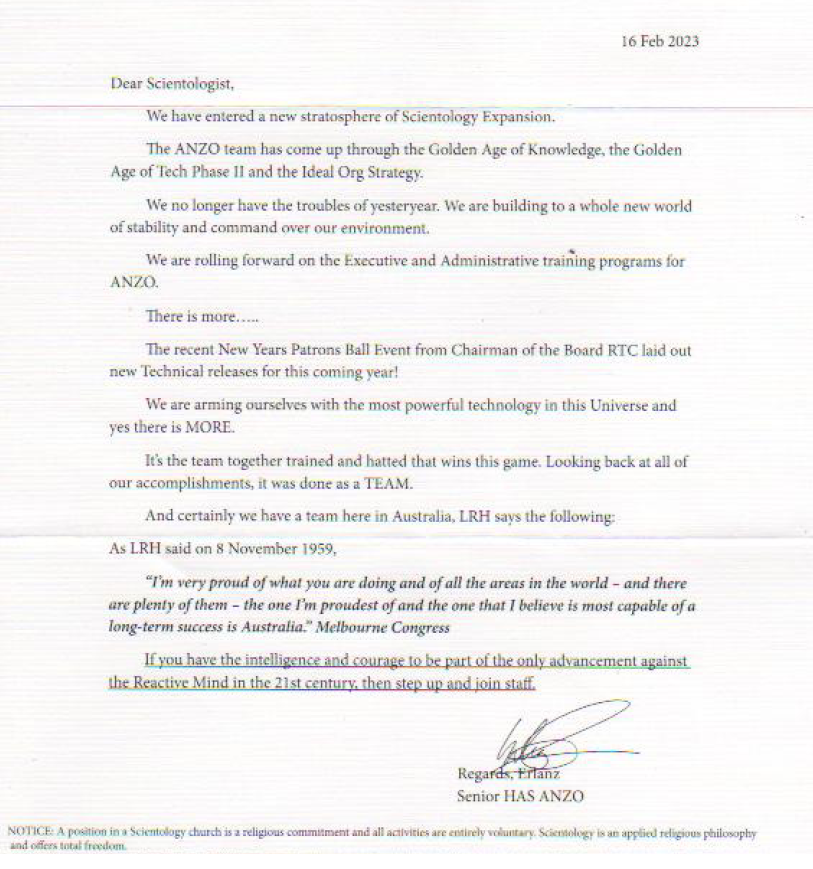 This letter was recently received by one of our readers in Australia.
They have entered the stratosphere and are building a whole new world of stability and command over the environment using the most powerful tech in the Universe. No hype here at all…
Apparently they have "come up through" the Golden Age of Knowledge, the Golden Age of Tech II and the Ideal Org Strategy? Those things didnt "do it" but it is going to happen now. Not sure how they came "through" the Ideal Org Strategy when there are still 3 orgs that are NOT ideal and Sydney, Melbourne and Perth are ideal orgs that are empty and failing.
Accompanying the letter was this flier — apparently they are "gearing up" for massive expansion (I got the impression from the letter that this had already occurred).
How?
By getting you to join staff.