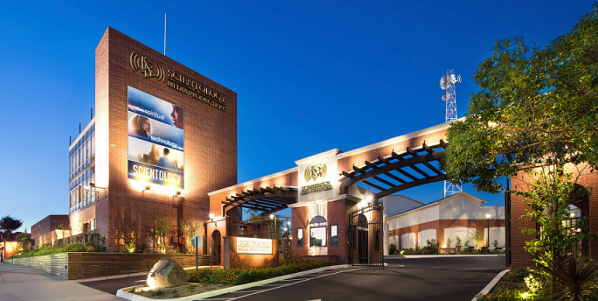 Why am I not surprised.
The mystery has been solved:  How come the greatest advance in planetary dissemination in history has been unnaturally quiet? Not a single ad has appeared. The airwaves have not been flooded with all the good news about scientology. In fact, it is deafening silence from the center of the universe as we know it. Remember how much hype there was about how this was the "uncorrupted communication line to the billions" and all sorts of other vast overstatements? This is the headline and first paras of the article on scientology.org….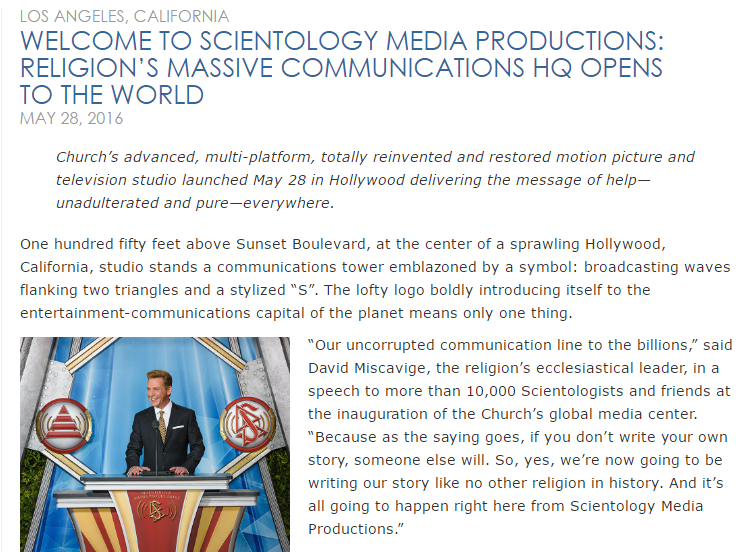 But the explanation of SuMP's invisibility has now been revealed. And it's a familiar one.
They don't have any money to DO anything. Spent $100 million on a redundant facility and now Dear Leader has yanked the ribbon on the greatest thing since sliced bread — they cannot afford to actually DO anything (even though the labor is free?). Well, that's their story and they are sticking to it. Once again, the reason for no results is the familiar scientology refrain: You need to give us your money so we can make "Command Intention" a reality.
Amazing.
And they send this out without apparent embarrassment or even realizing the insanity/lies that this message now exposes in their earlier pleas for money for the "greatest dissemination breakthrough in history." Not wanting to be Captain Obvious here, but really guys, don't you think the $100 million could have been better spent on actually DISSEMINATING rather than buying more property? Just like with "ideal orgs" — all effort goes into sucking money for a building and no effort into expanding scientology. Hell, a $20 million ideal org could pay 400,000 people $50 each to take an introductory course. And if the tech works 100% of the time, you would shortly have 390,000 (minus 2 1/2%) scientologists happily paying to ascend the Bridge to Total Freedom and there would be no money problems (and no empty buildings either) – assuming their mantra that the tech works.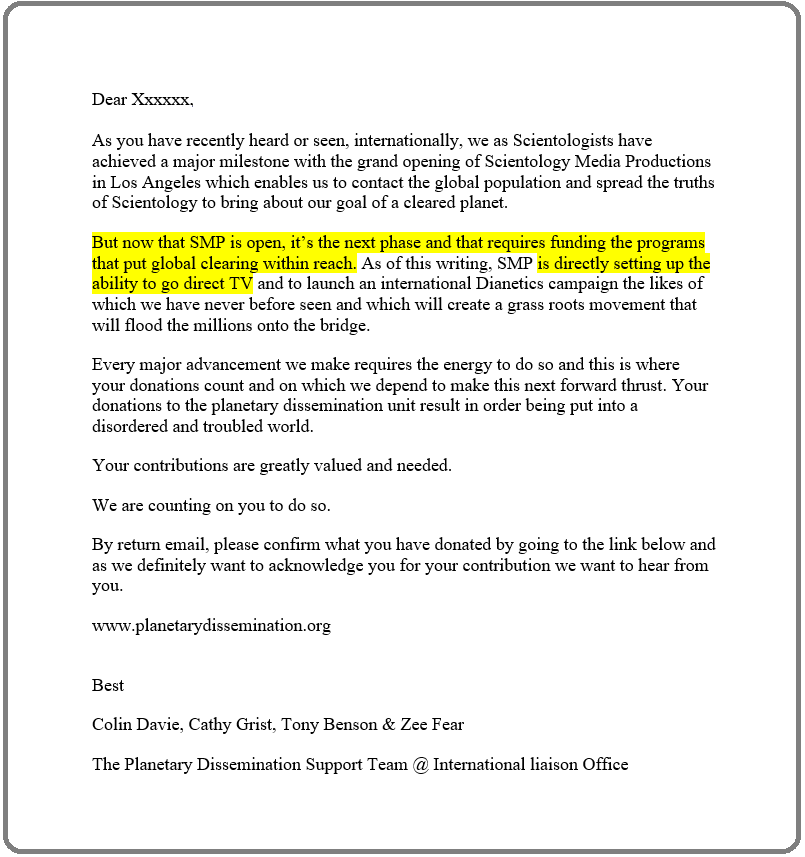 By this time, I could NOT put my name on another plea for money for this boondoggle. I will give Colin Davie props for being persistent. And stupid, blind and unaware.