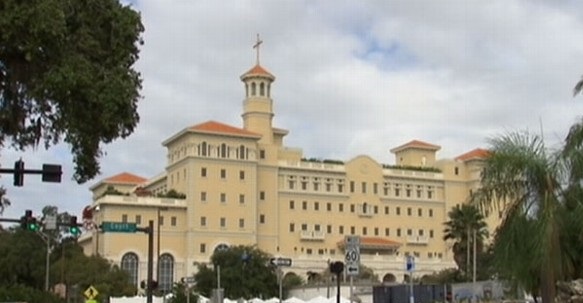 More interesting factoids from the mouths of babes.
Today we are blessed with the magnificent news on Super Power.
The Super Power building opened, and delivery of Super Power began in Nov 2013. Nearly 4 years to rack up some significant accomplishments.
Remember the HEAVY demand that all scientologists had to do Super Power — the number who have actually completed in this time is a pretty good measure of how many truly dedicated paying scientologists there are on earth. 4,000 total. They have scraped up 1,000 per year or 20 per week in the last 4 years.
Recall too, this building is designed to service THOUSANDS of people each week. There are HUNDREDS of auditing rooms and course rooms to seat MANY hundreds. They are clearly EMPTY.
817 OT VIIIs have completed. This is a pretty good measure of how many OT VIIIs there are on earth. These people are the most dedicated scientologists, and by reaching OT VIII they have demonstrated they have a lot of disposable cash. They also have nothing else they can do in scientology. This was the last carrot dangled before them to achieve heretofore unknown and unavailable miracles they had been trying to attain all the way to OT VIII. After 4 years you can be pretty certain that everyone they could get has been brought in and put through the oiliness table.
The youngest person to complete SP is 12 — get em when they're young!
Perhaps the most amazing thing of all is this statement: "This is how we are getting every scientologist into Power and how we are achieving world clearing!" They are so deluded they may even think this is a true statement….
Where are all these Scientologists in "Power" changing the world? There isn't even one?
I wonder if ANY scientologist has ever wondered how many people they would need to be clearing a week in order to get 50% of planet earth clear in 20 years. I will help you out:
3.5 billion in 20 years (no population growth) – equates to 175 million per year. That is 3.5 million clears a WEEK. 500,000 every DAY. 20,000 every HOUR.
Scientology has not made 20,000 clears in the last decade (or perhaps 2 or 3?)