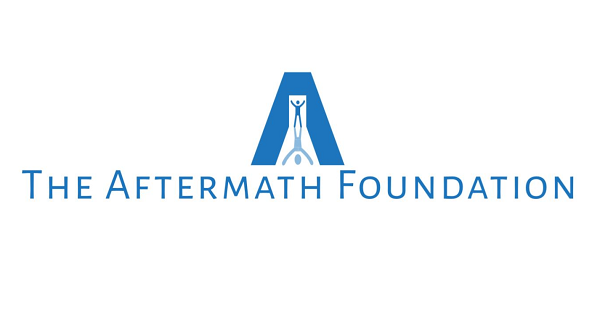 As scientology prepares to launch SuMP TV, we are launching something we believe will be far more beneficial and hopefully grow to have even greater impact.
Scientology and the Aftermath has exposed many abuses commonplace in scientology. Harsh punishment, child and sexual abuse, enforced disconnection from family members and much more…
Were it not for the fact that they are able to hide behind the cloak of First Amendment law, they would likely already have been dismantled.
There is not a great deal the general public can do. I have often answered the question "how can we help" by telling people to contact their elected representatives and tell them they need to take action. And this is still something everyone should do. Repeatedly.
But the abuses of scientology also generates victims. Often, they are ensnared in a web that is difficult to escape. Family members, jobs and social circles all entwined with scientologists and no outside support system. And even beyond that for Sea Org members trying to escape — often with no money, no resume, some without even a driver's license or bank account, let alone a credit card.  Outside the circle of Scientologists they know, who would help them? These factors prevent many from leaving. They wish they could, but how would they survive?
Something can be done to help people leave.
Inspired by the outpouring of support for the contributors of the series from people who have never been scientologists, a few of us decided to create a foundation, a structure in which we can unite, organize, and offer help to those leaving Scientology.
Today, we launch The Aftermath Foundation, a non-profit charitable organization dedicated to helping those who want to leave scientology and the Sea Organization but lack a support system they can rely on while getting on their feet in the real world.
The Aftermath Foundation is devoted to providing resources, support and advocacy addressing both immediate and longer-term needs of former and current scientologists, while raising public awareness of the abuses perpetrated by the cult.
Some of the types of help the Foundation plans to offer:
Assistance connecting with the appropriate local government services:

Social workers, welfare, unemployment, food stamps, whatever is needed.
Assistance finding housing:

Connecting victims with volunteers who offer temporary housing assistance.
Financial assistance
Assistance with vocational training and career counseling.

Assistance preparing resumes
Assistance finding schools, registration, etc.
Assistance getting therapy if desired.
Connecting volunteers who offer specific types of help with those who need it.
We invite you to visit our website. The Foundation is raising funds and organizing volunteers.
Donations can be made through the website.
Hundreds of Aftermath viewers around the world have already volunteered to help in various ways if and when needed. If you would also like to volunteer, please email your name, contact details and what types of help you'd like to provide to volunteer@theaftermathfoundation.org. Your information will be kept confidential and will never be shared without your express written approval.
Those who feel they might qualify for assistance from the Foundation can contact us through the website.
You can follow The Aftermath Foundation on social media here:
With this Foundation, we hope to create a bridge, a different kind of bridge than scientology's, one where people will actually walk on to a new beginning.
This bridge will exist because of you and what you do.
Thank you,
The Aftermath Foundation Board of Directors
Luis Garcia, President and Chairman
Aaron Smith-Levin, Vice President
Claire Headley, Treasurer
Christie Collbran, Secretary
Mike Rinder, Board Member
Marc Headley, Board Member
Ray Jeffrey, Board Member