Things seem to be falling apart at the seams in LA.
Traditionally, there was a single March 13th event for all of the LA area — including Orange County and the Valley.
It used to be held at the Shrine Auditorium, but that became embarrassing as they couldn't even fill the lower level, let alone the upper.
So, they moved it to the Dolby Theater. Capacity 3400.
Now they have shifted it to the "Ray Dolby Ballroom." Capacity 2000.
But it seems they are having inordinate difficulty filling even that venue (this is not much bigger than the Flag auditorium…) in the home of the "largest concentration of scientologists on earth."
Several people have reported to me that they are getting more than six calls a day for the past two weeks to "confirm" their attendance at the event. And that is just calls. More texts are being sent than calls.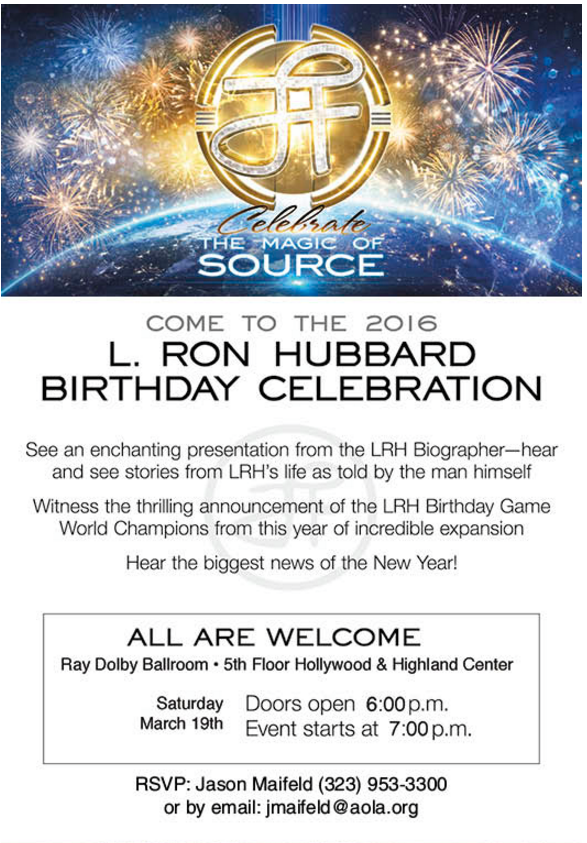 "All are welcome" unless you aren't. I guarantee there are more people in the LA area at this point who are NOT welcome at this event than the number they get to show up!
Meanwhile, it seems Valley Org has gone rogue. At the exact same time, they are holding their OWN event: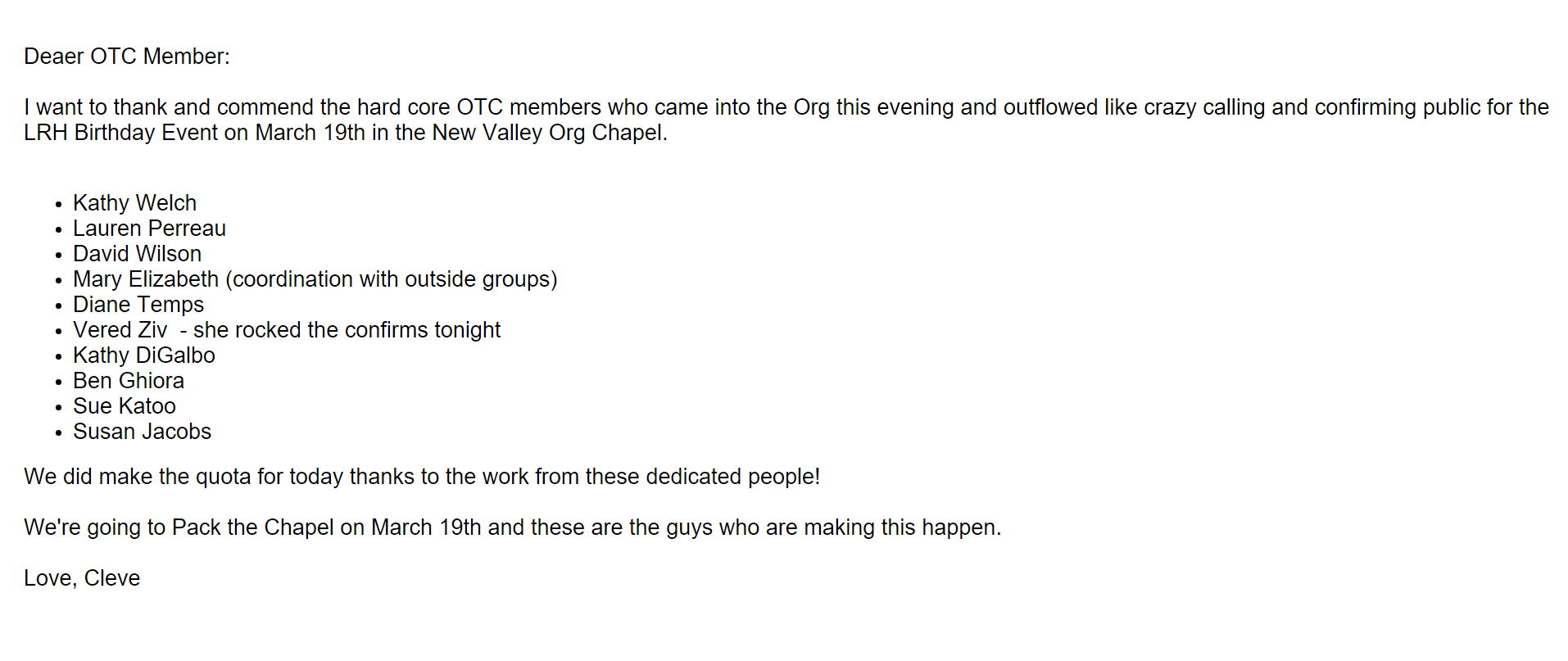 I guess they figure if they hold it combined with everyone else, the IAS and all the other vultures will be able to get at their "prospects". They want to keep picking whatever desiccated flesh is left on the bones of the valley all stars.
I would say this is a bit of wishful thinking:  "Join thousands of Ron's friends as we come together…" If they get 100 "Ron's friends" I would be amazed. In this the most important Ideal Org on earth in the biggest concentration of scientologists in the universe.
Hope one of the people who has been getting all these calls actually GOES to the event so we can get a good estimate of the turnout… But I suspect they couldn't stomach the bs.