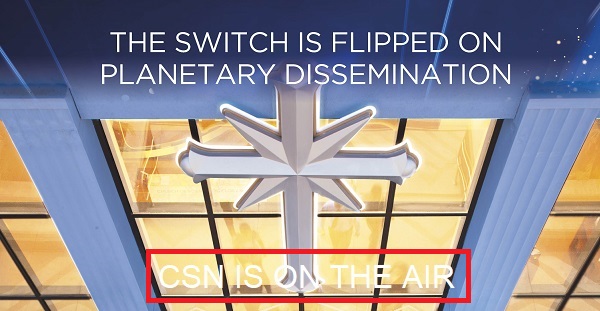 The saga of the Cult Shopping Network continues.
What we are NOT seeing is shouting from the rooftops about the incredible results of this venture. So far we have been regaled with the amazing feat of one woman starting an extension course after being told her illness was psychosomatic and could be cured.
It's been on the air for a week now. If the hype was true, we would be seeing pictures of Introductory Courses full of people and Facebook would be filled with local scientologists boasting about how many people are in their org. Nothing in sight.
Instead, they keep telling themselves that "dissemination at the correct orders of magnitude just became a reality."  Like it's for REAL!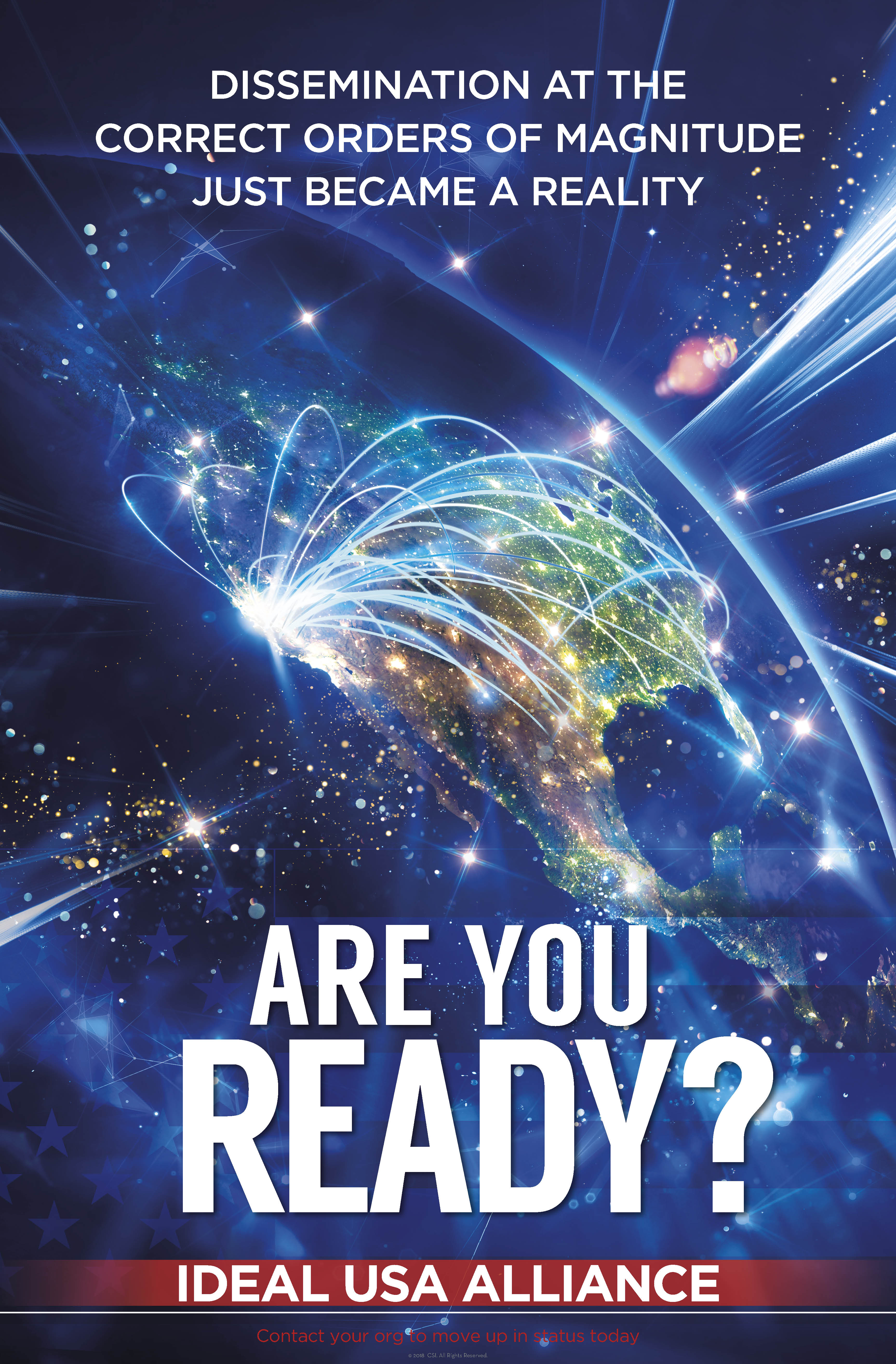 Sorry — but not sorry — it's NOT real.
The hype is based on the assumption that people WANT scientology and the only problem is they don't know it exists. AND, because we now put it on a satellite TV network they will now find out about it. This is scientology logic at work. Tell yourself something and it makes it somehow "true."
In the US at least, there are few people these days that do not know scientology exists. The problem is that they know it exists and it is bad, dangerous and evil. They wouldn't send their worst enemies in for a free personality analysis.
And here is another fact: the vast majority of people have already had easier access to scientology.org than the limited number of subscribers to DirecTV (20 million in the US) — and of those only a tiny percentage is tuning into Channel 320 at any given time. As a comparison, A&E has more than 100 million subscribing households in the US as it is carried on ALL cable providers as well as DirecTV and DishTV. Scientology loves to make fun of the fact that The Aftermath has "bad ratings" with 2 to 3 million viewers a week. You do the math on how many people might be watching CSN shows. If it cracks thousands I would be surprised. More likely to be hundreds.
Here is another fact: people don't go to TV when they are "curious", they go to the internet. They are not reaching new curious people on a TV channel like this. Curious people use Google. The old saying "Google is your friend" is absolutely untrue when it comes to scientology, no matter how many paid ads they run at the top of Google search term results.
With all that said, here is the latest from the bubble. More delusions of grandeur. Somehow they've got the idea they can convince DishTV (14 million subscribers) to also carry the CSN. Hahaha. Based on "viewer demand"? ROFL. I am reasonably confident scientology tried to buy their way onto the cable carriers as well as Dish and the only taker was DirecTV. I would bet DirecTV has a lot more negative feedback to the CSN than positive.
Even the notion that there are enough scientologists in the US to have any impact on even a relatively small carrier is ludicrous.
From: Lynn Harrill [mailto:lynn91208@yahoo.com]
Sent: Friday, March 16, 2018 
To: YOU
Subject: To All DishTV customers – request The Scientology Network
It is so exciting to have the Scientology Network up and running.
Unfortunately, it's not being carried on DishTv.
I wrote to DishTv as a customer and requested they add the channel, and received a very encouraging email back basically stating that when they got a lot of requests, they will add the channel. She said they did that with one of the Hallmark channels.
So, I need your help to make this happen. If you are a DishTv customer (and maybe if you aren't), write to them requesting the Scientology Network. The sooner they get enough requests, the sooner it will be on my channel line-up.
Thanks
Lynn Harrill
Reminds me of the idiot who called for people to go into their Target stores and demand they stop selling People magazine because Leah Remini was on the cover.
What planet are these people on?
And finally, there is this.
Scientology is targeting their OWN PUBLIC to watch their propaganda. This is NOT "disseminating" to anyone.
It's more of the chronic scientology disease of selling their own bs to themselves.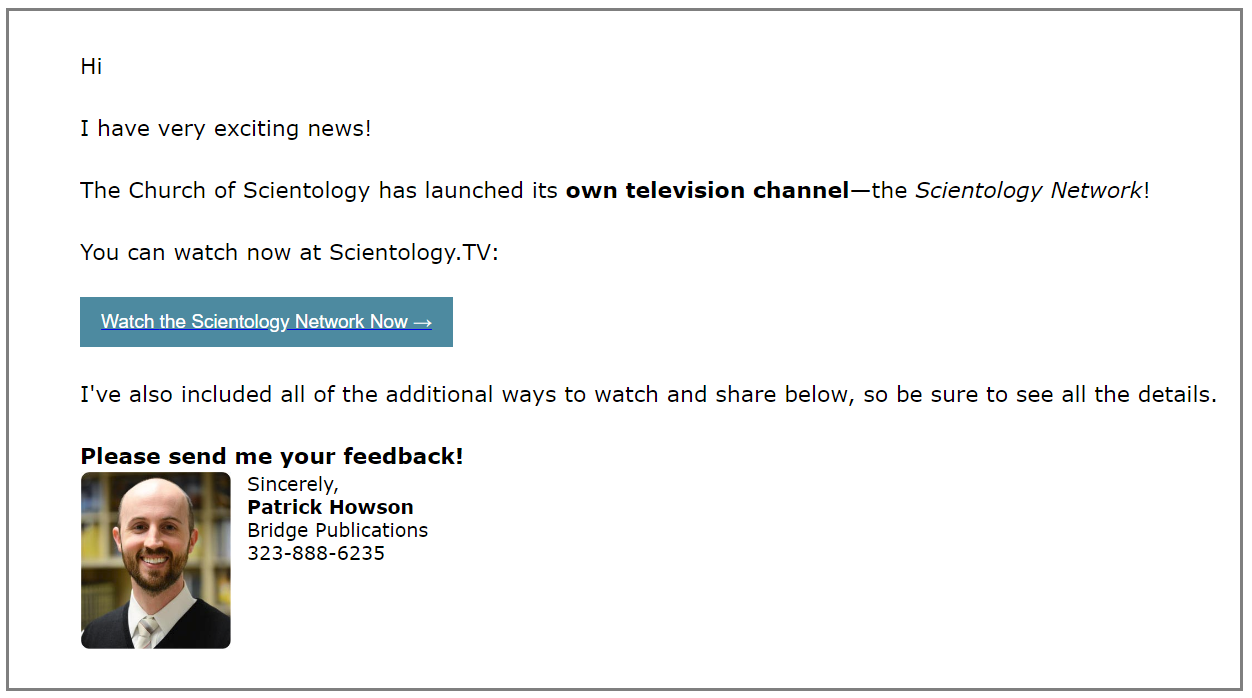 In the "universe" of scientology network websites it seems David Miscavige qualifies for his own special website alongside L. Ron Hubbard. How daring… The takeover appears complete. It's only fair I suppose. Miscavige HAS run scientology for longer than Hubbard… It's really his baby now.
Also interesting the "non-religious" moral code that is under the auspices of ABLE gets a listing, but Narconon.org is left out? So too Applied Scholastics?
The mysterious world through the scientology looking glass never ceases to entertain.