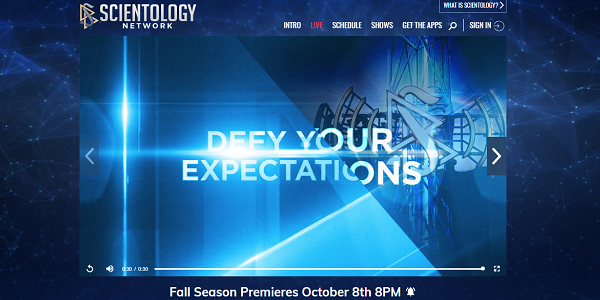 Tonight is the big night!
The long awaited, but not anticipated second "season" of the Cult Shopping Network.
You can see the trailer here – though I can save you some time as it says absolutely NOTHING.  From all indications, the new season WILL defy expectations. Of scientologists hoping for something new, different or effective.
As for everyone else — not so much.
The CSN has been a magnificent flop. The REAL audience for this entire scam is internal. They are holding "watching parties" in every org and on L. Ron Hubbard Way. Yet, the public the CSN is NOT aimed at is existing scientologists. It is simply an effort to convince them that because the SuMP has produced some video content, the whole world is now demanding to join scientology.
And to convince them that David Miscavige, the only True Leader, is forging a path to a cleared planet one viewer at a time.
The fact is, things have never looked grimmer, and they are nervously awaiting Season 3 of The Aftermath.
This is intended to try to shore up the bulwarks before the next wave of "entheta" rolls over them.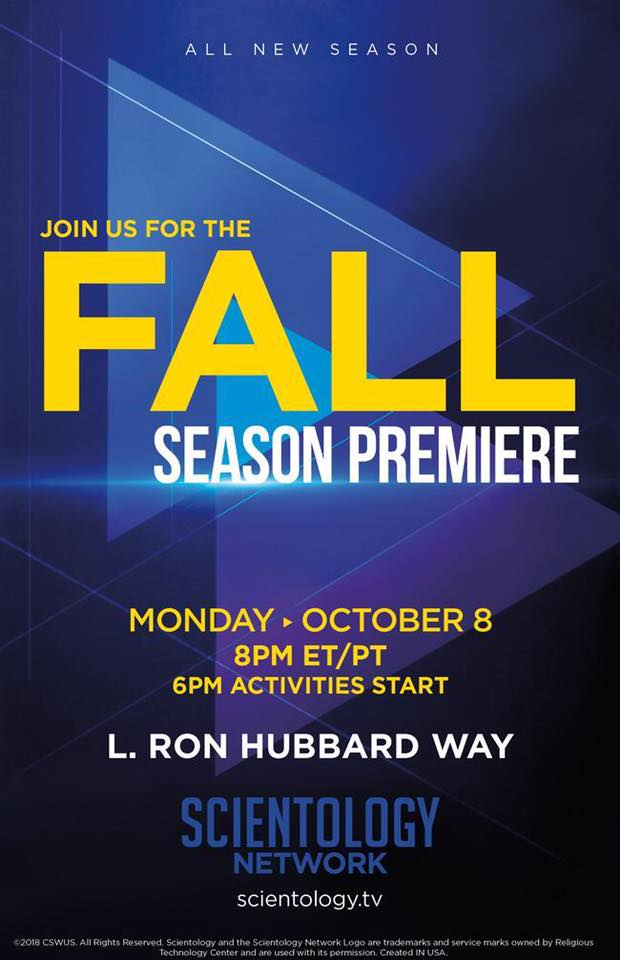 How odd is it that the "premiere" is at 8pm on the West Coast — same as the East Coast? But this is on DirecTV so that's impossible. Unless the "premiere" lasts for 3 hours and is then repeated again in the next 3 hours?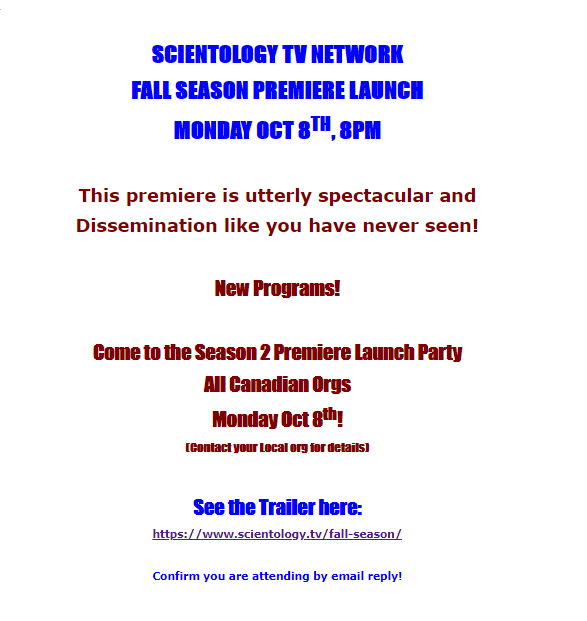 Well, so much for that theory. They are even doing it at the same time AFRICA???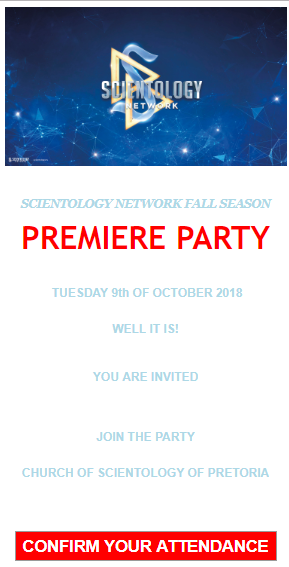 Maybe the whole thing is a scam and there is nothing new at all. It's just an excuse to get people in range of the regges.
That would make sense as Steven's Creek is holding two "premieres"… (I think they have an "m/u" on the word):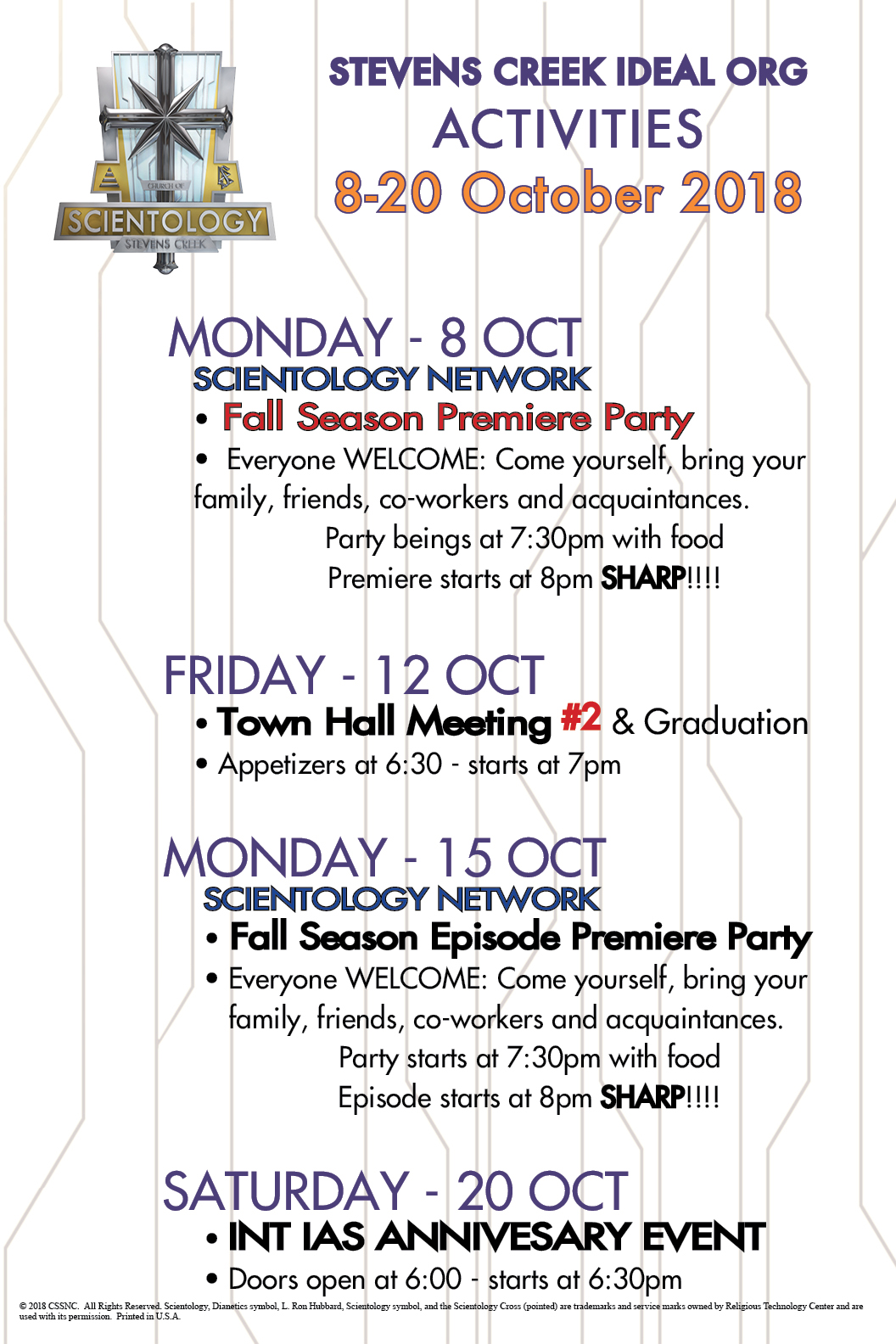 When anything is confusing in scientology, always look to the MONEY.
So here is a good clue as to the motivation — the mighty Mecca of Technical perfection, booming like never before as people flood up the Bridge, is trying to get locals to stay in their hotels for a night at a steeply discounted rate! They will even box lunches for the kids…
This is a true reflection of the state of the "top of the bridge."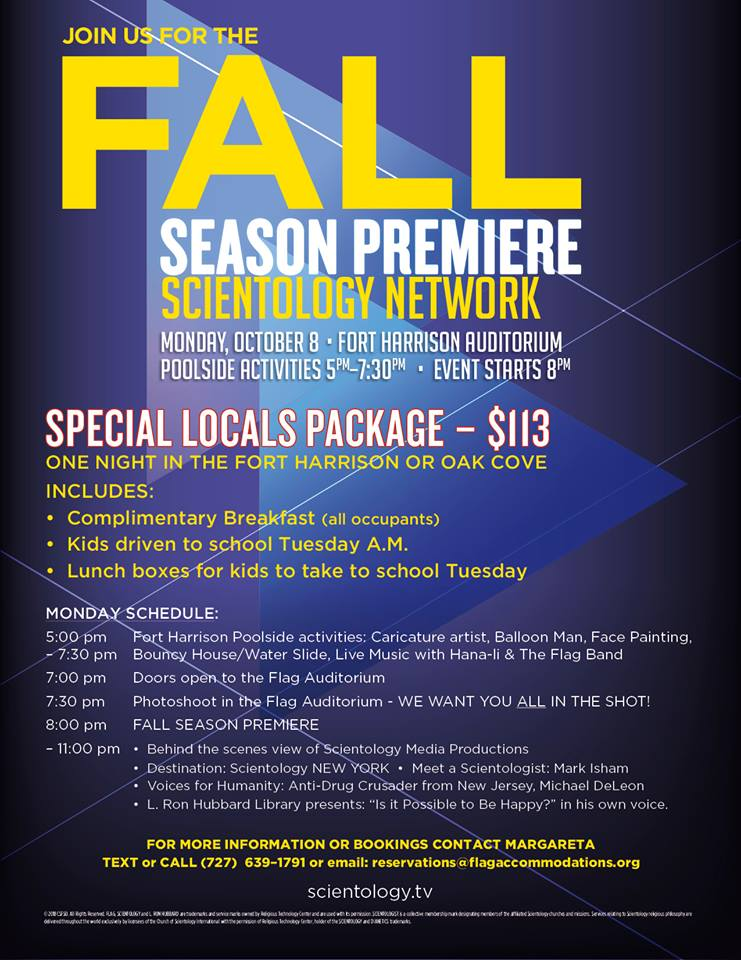 UPDATE
This just in.
The new "season" consists of 5 new episodes of their existing "shows"…
That is some watershed, epic shit.