New Era, which seems to have taken on a new role as sort of the "continental org" for Europe trying to sell scientology to new public, held a "Dissemination Webinar" and we were sent some screen shots from an attendee that provide some interesting insights.
The lineup was a "who's who" of scientology FSM hucksters. Arte Maren, Rafferty Pendery, Michael Chan, Andrea D'Agostini, Pier Paderni.
Here is the "good news" (featuring not recently seen nor heard from Joy Villa) — with the typically vague "hundreds of thousands of people introduced to Dianetics" BS. The way they calculate these sort of stats is the same as has been done for decades. They set up a stand at a bookfair. They find out how many people attended the bookfair. That number is how many people were "introduced to Dianetics" at that bookfair, even though there may not have been a single visitor at the booth… If they set up on a street corner, they count how many people went through the intersection the day they had their stand there, and all of those count as "people introduced to Dianetics."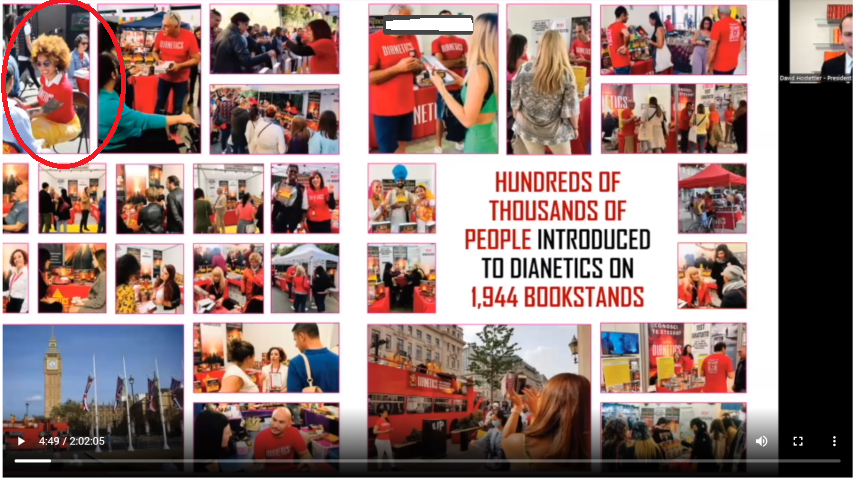 Here's another typical scientology fake stats technique.
No time frame, this could have been over 5 years…
And they count WTH booklets as "distributed" when they are purchased from New Era, even if they are still sitting in someone's garage or a warehouse in Slovenia. Because they were "distributed" from New Era.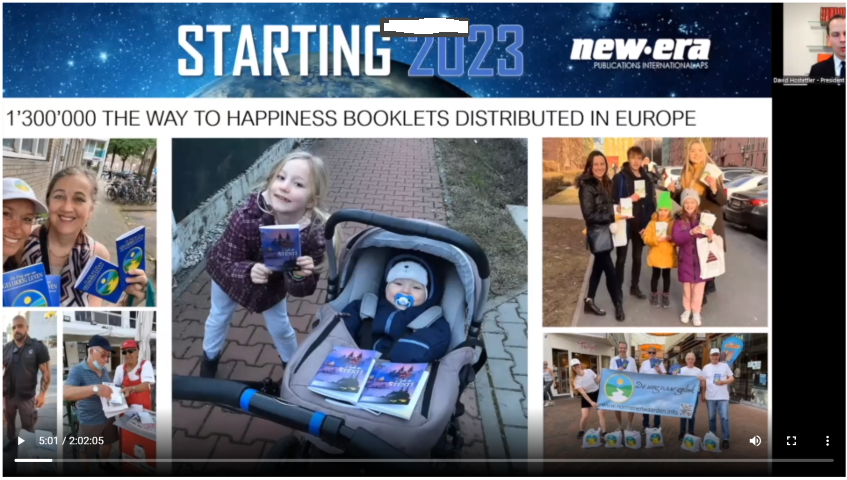 Here's some more fakery.
Not a single specific — "top level meetings" is ANYTHING. If they managed to grab a bookstore owner from a small town in Lithuania and persuade him to sit down in their booth at the bookfair by offering free coffee and cookies, that counts as a "top level meeting."
And just look at these categories?? TikTok and Top Publishers…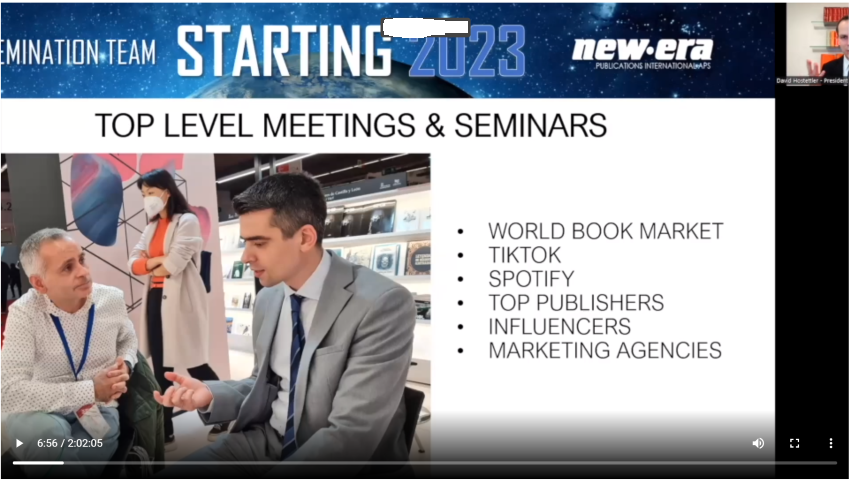 Their "bestseller list" are from Bulgaria, Slovakia and Lithuania. Nothing from Germany, France, Italy or even Denmark? Not a single country where they have an org?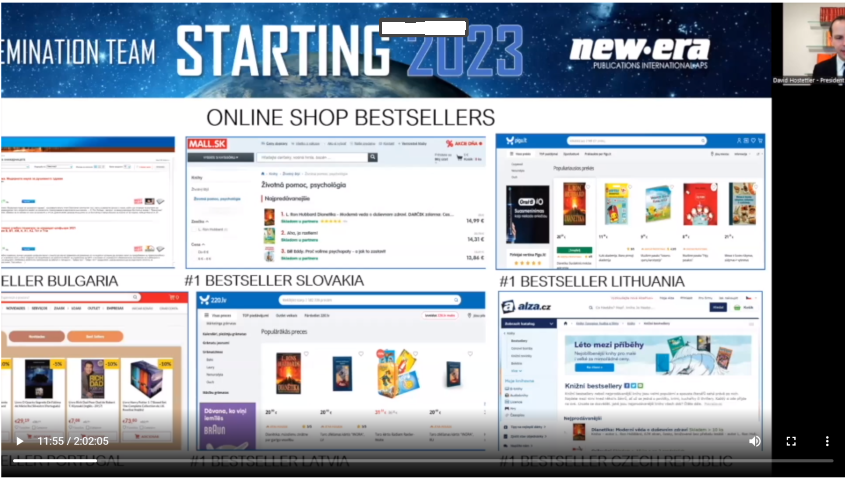 Here is the "big secret" on how to disseminate.
Put ads on Facebook.  Then put comments on FB.
Wowza, that is a hot tip.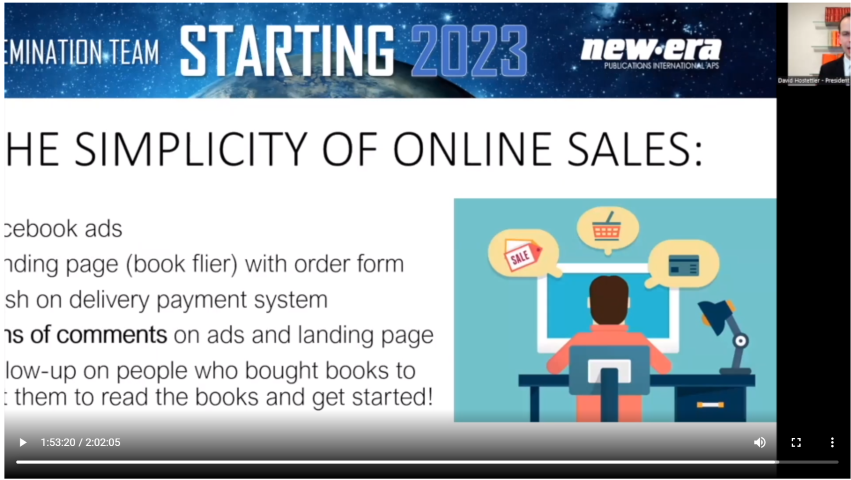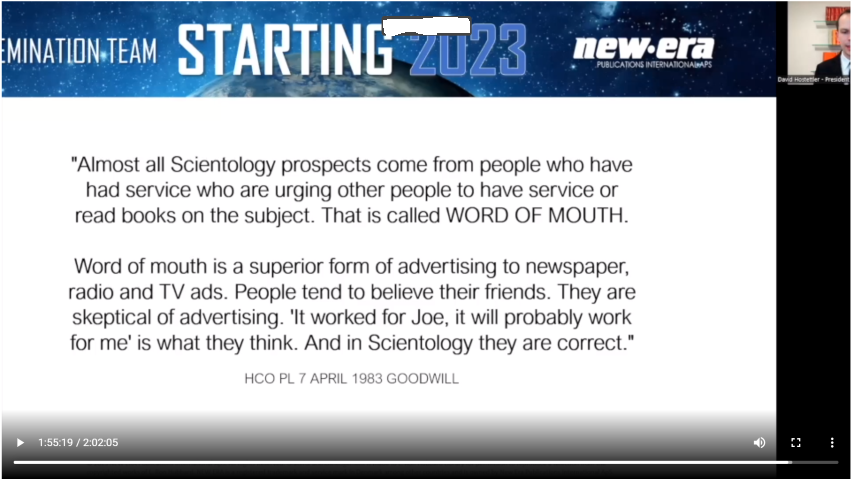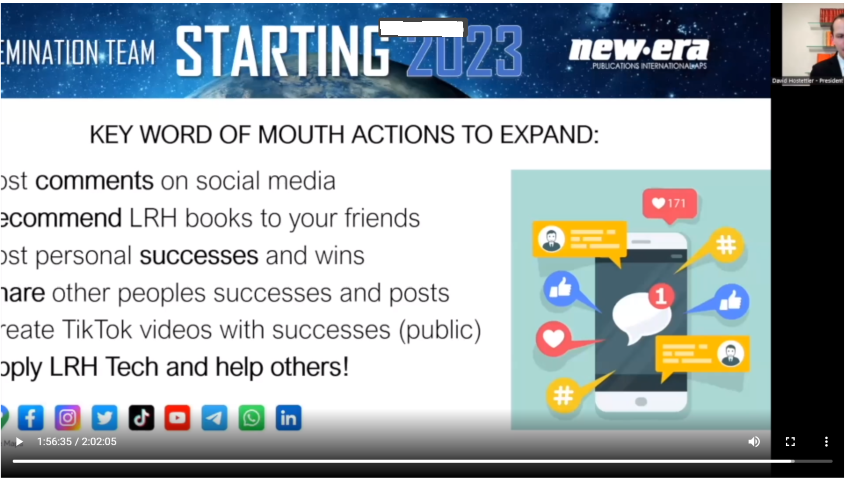 The dudes…
A bit of smoke, plenty of mirrors, and no fire… it's scientology internal propaganda 101…
Sad News:
The passing of my old friend Peter Cook. A wonderful, talented, kind and funny man.
My thoughts are with his forever "other half," Carrie.