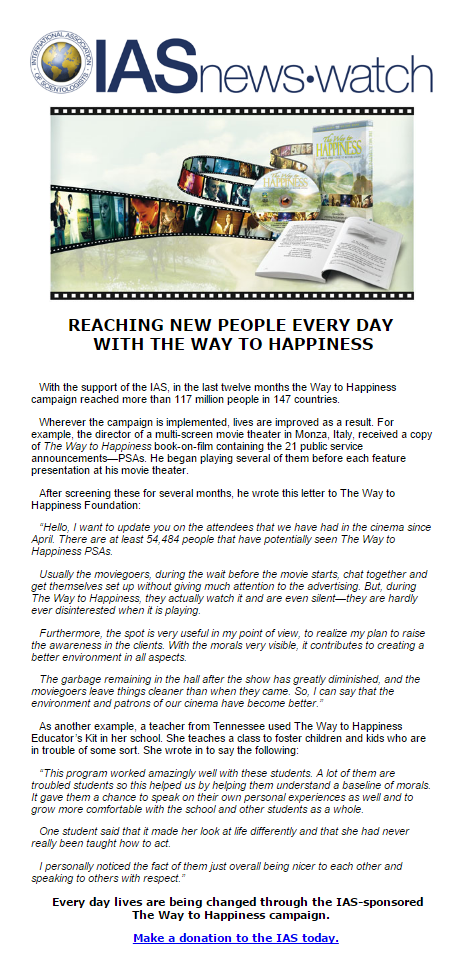 This is a recent promo piece put out by the IAS.
It would lead one to believe that it is the IAS that "reached" 117 million people with the WTH over the last 12 months. That the hundreds of millions of dollars they receive annually is what finances the "4th Dynamic campaigns."
Remember all the promotion you see from the IAS about how their job is to carry out the "4th Dynamic" campaigns to salvage earth? And how THEY are the ones who are doing this to "guarantee the future of scientology"?
This one appeared in the Thursday Funnies edition a couple of weeks ago.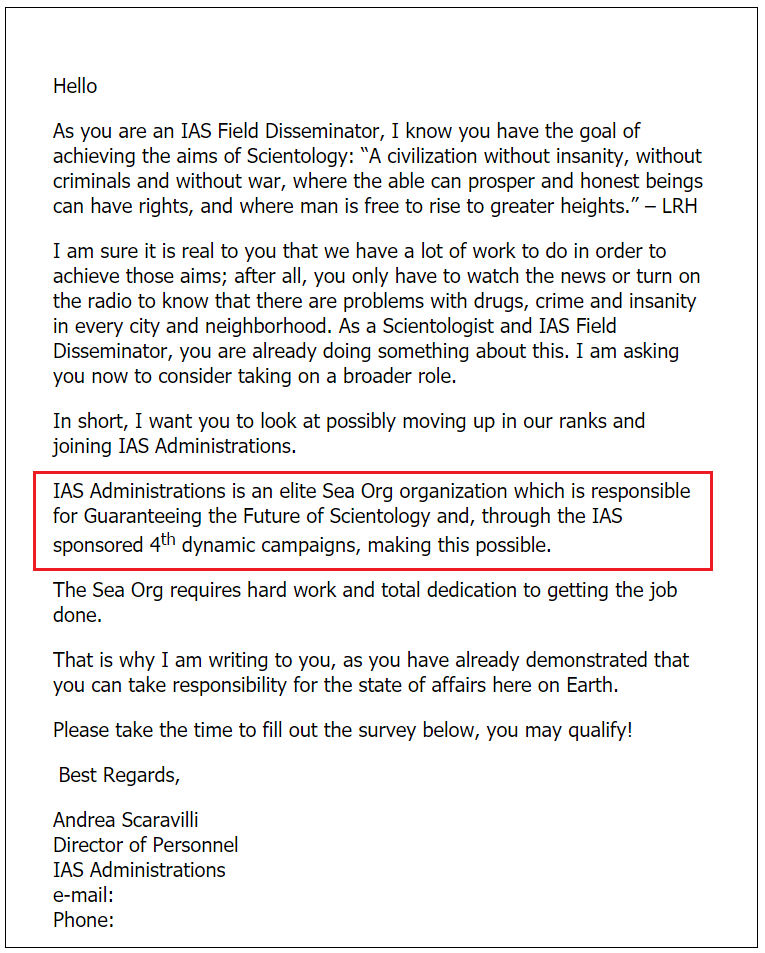 Well, if the above is true, then how can this latest promotional item be true?
Here, the WTH Fdn is trying to recruit staff by promoting how you can make money selling WTH booklets — they pay a 10% commission.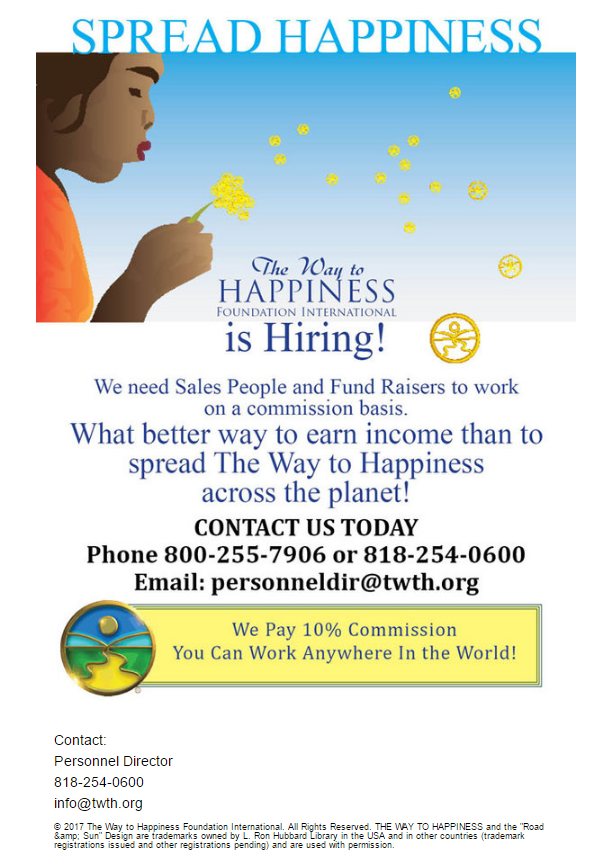 Why if the IAS is supporting the distribution of WTH does anyone need to be making money by selling the booklets?
Someone is lying here — these two things cannot BOTH be true.
And the answer is — it's the IAS.
They give a bit of money to a few things — WTH distribution, CCHR, "Youth For Human Rights," Narconon and others and then CLAIM EVERYTHING THEY DO as being "a result of your support of the IAS." And when I say they give a bit of money, I seriously mean a BIT. A tiny, tiny percentage of what they collect. Less than 1%. But they keep telling the fools that hand over millions to them that it is THEIR money that is "making a difference." Meanwhile, these "4th Dynamic Campaigns" are ALWAYS scraping, scratching, begging and borrowing to get funds for their activities.
The ONLY thing the IAS spends money on is REAL ESTATE and lavish fundraising events.
It is a sham and a scam.