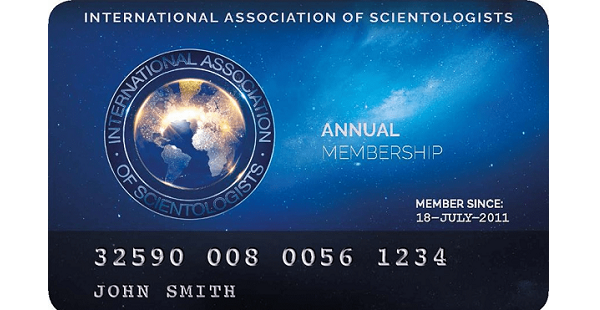 Here is a truth you can always rely upon.
Nothing in scientology is free.
They give NOTHING away, unless it is some sort of loss leader to put you within striking distance of a reg to get more money from you. Thus the "Free Personality Test," "Free Introductory Lecture" and "Free Film."  But once you are done with them, you PAY. No more free services — because that would violate Hubbard Policy.
Also part of the bait before the switch is the Free 6 month membership to the IAS.
And when it comes to "nothing is for free" the IAS makes scientology org regges look positively warm and charitable. They are rapacious. They take and take and take, but don't take "No" for an answer. Their con is the worst as they claim they are performing all sorts of humanitarian actions around the world that your money will be used for. That is all smoke and mirrors.  At least with the org Regges you are paying for something you can see – the course may be jumbo jumbo or the auditing useless, but at least it is something specific you are entitled to in exchange for your money.  Even the Ideal Org boondoggle ultimately results in an empty building. Nothing tangible with the IAS. Just photo ops.
So things must be really desperate in IAS land for this offer of extended free membership to be going out. They must be losing a LOT of members and their ranks shrinking. They have never had more than 40,000 members in the IAS. Today it is likely half that — even though they are VERY slow to consider anyone to no longer be a member. Some of the people who are still mailed their magazine (Impact) are astonishing – even people who have appeared on our show. They don't want their numbers to go down — as they DO keep them. There is no question the most accurate "number of scientologists in the world" is actually the number of members of the IAS (about half that number remain) but this is one of the most closely guarded secrets in all of scientology.
It's always heartening to spread the good news of scientology organizations floundering. This one more than any of them.