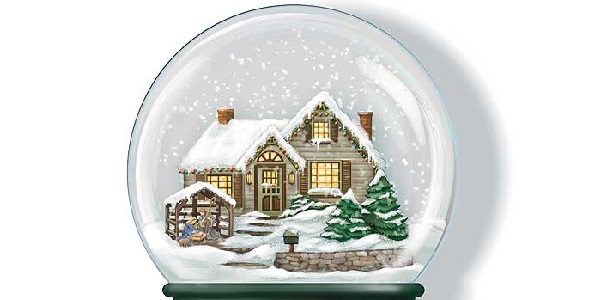 Quite a number of people have asked me in recent interviews whether scientology is growing. Of course, it is not. Information is deadly poison to cults and in this age of the internet, scientology is doomed.
But, scientology puts out an endless stream of propaganda to make it seem like they are expanding. They claim "massive growth" and "unprecedented demand" and various other catchphrases, statements unsupported by specifics or statistics.
Naturally, scientology doesn't want to make information available that would disprove their claims of constant and unparalleled expansion, so it takes a bit of digging to disprove their lies. There are independent sources of information from which extrapolations can give an accurate picture.
First, all one need do is visit ANY scientology organization and the truth becomes clear — they are EMPTY and desperate to try to get anyone to come in. Sadly, each individual organization has been convinced it is ONLY their particular location that is struggling (because they are failing to apply Hubbard's tech correctly) — everywhere else on earth is doing GREAT!
So it's necessary to take a bigger view of the state of scientology orgs and missions. And in this instance, scientology's own information is helpful.
Jefferson Hawkins recently posted a comment on this blog (emphasis added by me):
They claim "thousands" of Organizations (I think the latest claim was "8000 Organizations), yet if you check their own address lists, they tell a different story. They used to publish full lists of Org and Mission addresses in their books. A 1992 edition of their book "What is Scientology?" listed 148 Orgs and 343 Missions. If you go to their own website, they have a list of their Org and Mission addresses, and [today] they list 132 Orgs and 189 Missions. So in the last 30 years, they've lost a third of their centers!
Scientology claims their "massive growth" is proven by the "new churches that have opened" — this is a deception. They have purchased a lot of real estate. They have spent hundreds of millions of dollars renovating these buildings. They have held "ribbon cuttings" with great fanfare for their "new churches" and they have then resumed their status as empty morgues, just in larger premises. You would imagine that if scientology in fact HAD opened all these "new churches" there would be scientology organizations all over the world by now.
Yet many of the most populous nations on earth do not have a single scientology organization: China, India, Indonesia, Brazil, Pakistan, Nigeria, Egypt, Iran, Iraq, Philippines, Thailand, Malaysia and the list could go on. Or even in the US (the home of scientology) the following states do not have a single scientology org: Alabama, Alaska, Arkansas, Delaware, Idaho, Indiana, Iowa, Louisiana, Maine, Maryland, Mississippi, Montana, Nebraska, New Hampshire, New Jersey, North Carolina, North Dakota, Oklahoma, Rhode Island, South Carolina, South Dakota, Vermont, Virginia, West Virginia, Wisconsin and Wyoming.
Scientology has transitioned into a real estate holding company.
Unsurprisingly, scientology holds information about their membership very close to the vest — the one true count would be the number of active IAS Members. This was never greater than 50,000. But they have refused to make this information publicly available. Instead, they make grandiose (and false) claims about 10 million scientologists, or 14 million or 8 million or just "many millions" or these days, "millions." The truth is that active scientologists number in the tens of thousands worldwide. Most these days put it between 20 and 30,000.
In some countries, they have censuses that record religious affiliation. Information that is NOT colored by scientology propaganda (even the number of orgs and missions scientology claims is suspect, many of the missions open just a few hours a week in a room in someone's home).
Tony Ortega recently reported:
In 2011, the census of England and Wales counted only 2,418 people who identified themselves as Scientologists.
In the 2021 count, and the number of Scientologists in the same area is down to 1,854.
That's a 23-percent drop in ten years.
In that same time, England and Wales grew by 3.5 million people in overall population to 59.6 million people.
So that makes Scientology's share .003 percent.
And remember, during these years Scientology has been unashamedly calling itself the "world's fastest growing religion."
Once again, real government data shows that our estimates of about 20,000 active Scientologists around the world as much closer to the truth than the "millions" that Scientology claims.
2021 England and Wales: 1,854
2021 Canada: 1,380
2018 New Zealand: 321
2016 Australia: 1,684
2016 Ireland: 87
The organization that proclaims itself to be spectacularly successful and in demand is in reality today a high-pressure fundraising machine sucking money out of a shriveling number of whales for fake "campaigns" that are all PR and no substance. They are investing their billions in properties which sit empty or are at best grossly underutilized.
There you have it; the incredible shrinking world of scientology.