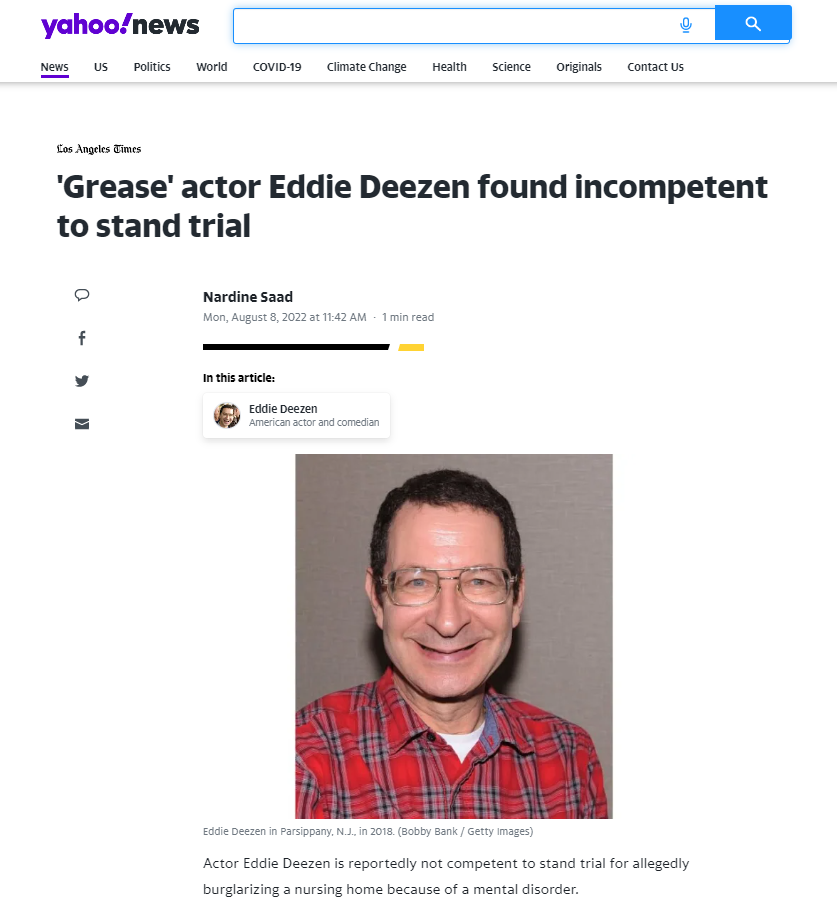 The full story is here.
Eddie is a long time scientologist who went Clear in the 90's and the last recorded service is OT Preps in 2015. You can see some of his history detailed in the most recent article on him by Tony Ortega at The Underground Bunker.
This sad story begs some obvious questions:
Why did the tech fail so miserably in helping Eddie — someone who is more of a celebrity than a lot of the "celebrities" who are afforded special care and attention at the "Celebrity Centre."
Is CCHR doing everything they can to get him out of the hands of the psychs, just like they did with Lisa McPherson?  Let's hope not…
How come CCHR and scientology are so silent when one of their own has been committed to a mental institution and has now been deemed by the SP psychs as "incompetent."
What would scientology make him buy if he was handed over to them? They would figure out how to take his money — though he is now technically an illegal preclear. Probably sell him a retrain of the PTS/SP Course and TR's and Objectives ("to get him into present time").
Obviously, this is a story scientology wants kept under wraps. Their claims of being able to make happy, healthy people aren't born out by reality. And specifically that they can teach people how to be successful in life, and become "working actors" at Celebrity Centre is in the immortal words of one of the early reviewers of Dianetics: "nothing but the bunk."