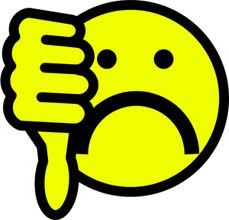 A report from one of our European Special Correspondents:
Have you heard about dm´s new squirrel quickie "Exec" training ("Golden Age of Management and Exec Training"). 3 months in Idle LA Org, and you are "Golden Age of Management Exec".
Take a look at this email from ED DK Day (After many years as a Senior C/S he is now "converted" t to ED):
From: idealorgdk@scientology.net
Subject: Mikkel Jorck, ED Denmark Day, message to Scandinavia
Date: Mon, 24 Jun 2013 

Dear Friends,
I am right now at the end of some very fantastic training – "Golden Age of Management and Exec Training" here in Los Angeles.

It has been the greatest Third Dynamic experience for me ever – the atmosphere and the spirit is 100% as if Ron personally has trained me.

This is what we always have been dreaming about!!!

I now have all the tools to create the biggest boom for Scientology in Denmark ever – I am so excited, I almost cannot sit still.

Saturday in AOSH EU, I will brief you all about it.

The Briefing will be like a SUPER POWER session on your 3rd Dynamic.

It is important to me that you, the best Scientologists in the world, get all the details.

I will go over the following:
1) The WHY which, when it gets handled, will create big, BOOMING orgs.
2) Data from the Flag Executive Briefing Course lectures, you never have heard before – and which will BOOM DK ORG!
3) The solution to FLOOD people in to our Division 6 – a solution, we can start right away, and which will give us more than 100 First Starts per week, when we open Nytorv.
4) The amazing programs that Int Management run in Los Angeles Org and which will bring tears in your eyes.
5) Plans that will change DK org forever.

Spread the word and bring everybody, you know.

This is going to be historic, and I look very much forward to see all of you.

NOW IT IS HAPPENING!

Ml, Mikkel
ED Denmark Day
Wow — NEW FEBC tech you have never heard before.  It's got to be some "lost" tape that explains Ideal Orgs!