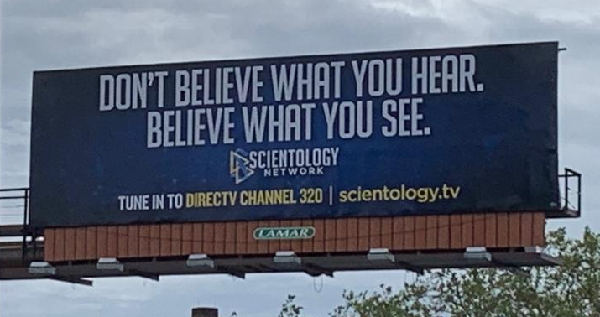 This "success story" is not unusual, but it highlights the utter delusion that is fostered in scientology.
It either attracts or creates people who have truly lost touch with reality.
It is like Trekkies or Star Wars fanatics who live in a world of make-believe, except rather than thinking Captain Kirk is a hero or Darth Vader is a bad guy, scientologists are certain L. Ron Hubbard is the savior of earth, "the psychs" are trying to kill them and that by handing over more money to scientology it will make them "responsible" for the world and give them an elite status as a "humanitarian."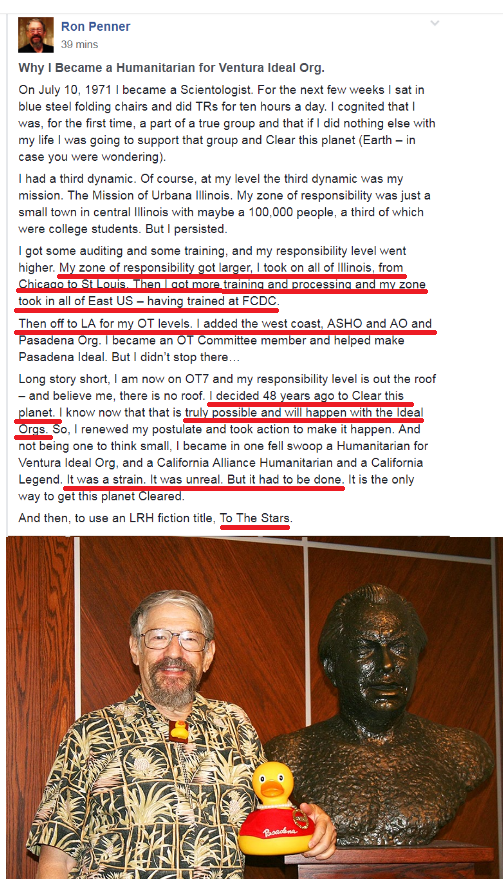 This guy with his rubber duckies, doing his best "Ron" pose is following in his illustrious leader's footsteps.
In 1950 Hubbard "decided to Clear the Planet" — he only made it 36 years before expiring in failure. Other Ron has been at it for 48 years according to his account. What could be better evidence of delusion than announcing "I decided 48 years ago to Clear this planet" — achieving absolutely nothing, and still saying it like it's real? He might as well have said "I decided 48 years ago to become a billionaire and all I have is two rubber duckies — how's that for making my postulates a reality!"
The certainty with which these people proclaim their imaginary greatness is sad.
Duped and deluded, they continue on a course of abject failure — shouting from the rooftops "look at me, I am winning" as if this makes it so.