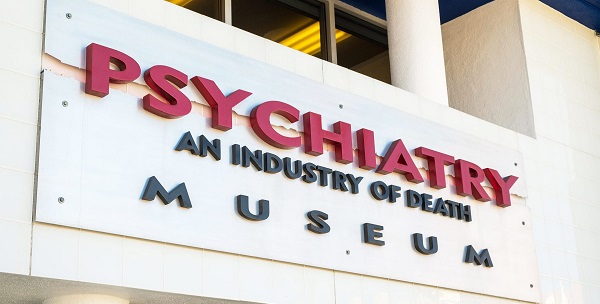 It is always entertaining to read the propaganda sent out by CCHR accusing psychiatry of "scare-mongering."
Anyone familiar with CCHR (and scientology in general) is aware that their reason for existing is to "scare-monger" about psychology and psychiatry.
How scary is it that they are saying they need to be prepared for a spike in demand as a result of the pandemic? You bet scientology briefings to solicit "donations" are talking about the trauma and "restimulation" of people who all need help and that orgs should be getting them in….
And a "racism pandemic"? How dare they say that? Protests have been massive, cities have been burned. And she is offended by their choice of words?
And talk about scare-mongering. According to CCHR it's the psychiatrists that have made racism such a problem in this country…. An old CCHR conspiracy theory based on the claim they were responsible for the rise of Hitler and extermination of the Jews. So, where is CCHR decrying Tony Muhammad and the NOI for their anti-Semitism?
And as for "treating" racism, I would love to see what she cites for this unsubstantiated statement…
I wonder exactly how you define "psychiatric racism?" Is this a psychiatrist who is a racist?
As for justice being served. How about some justice for the people raped and abused by scientologists and scientology?
Of course, the final pitch is "send us money" — even though the IAS claims the money they collect is what supports CCHR.
All around, this is a study in hypocrisy.