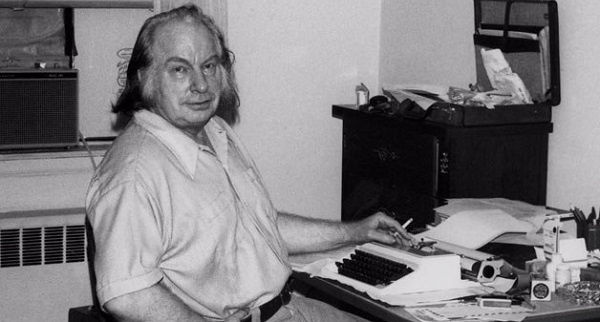 Hubbard created an environment in scientology of "Us v. Them" — a hallmark of cult indoctrination.
You must have an "enemy" upon whom you can lay blame for all failure/terrible conditions and if you can then convince your followers that you are the only one who understands the dangers and can vanquish this scourge and set your followers free, then you have them hooked through fear. And if you can then also promise unlimited happiness/spiritual freedom/eternity then you have both the stick and the carrot.
L. Ron Hubbard the "whole track SPs" as psychiatry. He at first sought their blessing and acknowledged their expertise in the field of the mind. When they rejected his ideas in Dianetics they became the enemy. Now, according to Hubbard they are the sole cause of decline in this universe (which is in fact contradictory to all his teachings about the power of the theta and how the tans decided to play games and this caused the universe to come into existence and everything about it is caused by theta etc etc etc).
So here you have some Hubbard followers parroting his pitch  and they are absolutely certain this is true….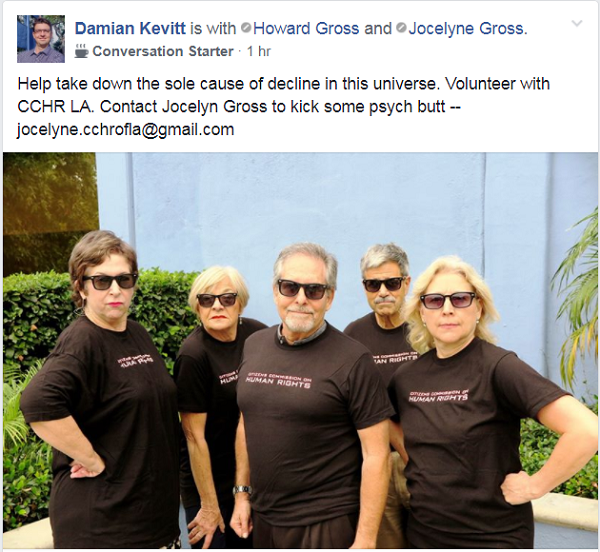 These bad-asses are "kicking psych butt" — though it seems scientology's butt is being kicked a lot harder than psychiatry. It is interesting that psychiatry is NOT in decline, but scientology certainly is. But these black-shirted bad-asses don't know and don't care. They are doing what they know for certain is right.