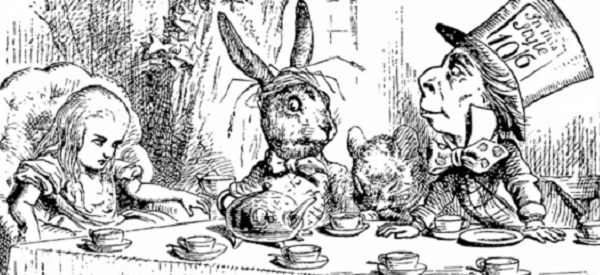 Below is a recent email from one of the unfortunate SO members in PAC.
The delusion is amazing — promoting an entirely new era of EXPANSION and WINS at a whole new order of magnitude.
And for this reason, they are re-showing the 1993 IAS event. That makes a lot of sense.
The real reason the "War Is Over" event is being re-shown is because Miscavige believes it shores up his reputation with scientologists. In his mind, this is his finest hour. It shows him in the best light and confirms for all the sheeple that they can thank him, and him alone, for the survival of scientology and the fact that they can deduct their donations to the church. This event is trotted out whenever he is feeling especially vulnerable. The terrible coverage of Ron Miscavige's book (most recently on the front page of the LA Times) and Louis Theroux's scientology movie, along with the new paperback edition of Leah Remini's book (with an additional chapter) is making things a bit bleak in the shrinking bubble of Miscavigeworld.
Amazing they convince themselves how well things are going by showing an event from 1993 — that is nearly a quarter century ago now. Surely there is something more recent to demonstrate all the expansion and wins?
Apparently not.
So the answer is to just keep saying it. We ARE expanding. It IS monumental. It's epucness is unparalleled. And some of the sheeple will believe it. After all, our church would not lie to us, right? And everyone in the Sea Org says it – that means there are "multiple sources." Scientology has become a dog sniffing it's own butt. They tell themselves they are expanding and they believe what they say, so then it becomes "true" and everyone "agrees." There does not have to BE any expansion, it is good enough to BELIEVE it exists.
Dear Frank,
It is an entirely new era in Scientology — one of EXPANSION and WINS at a whole new order of magnitude.  And for this reason, we are holding several events, coming together as a third dynamic and celebrate those wins!
There are several specific events of vital importance which I want you to know about, so you can brief your own comm lines, and confirm them to attend:
AUDITOR'S DAY:
Auditor's Day is this Saturday at 7:30pm at the Pasadena Convention Center.  Stacy Francis is opening, and there is tons of good news featured both from the LA Area locals, and also from around the world.  Plus, just wait 'til you see this year's Top Auditor awards!
IAS '93 VICTORY EVENT:
Then, next Friday on 23 September at 7:30pm, we will be showing the IAS '93 Event "The Turning Point" on LRH Way.  None other than IAS Freedom Medal Winner David Pomerantz (original singer of We Stand Tall!) is flying into LA to open with a LIVE Concert!!
The '93 IAS Event is being done annually in all orgs internationally.  Why?  That is the price of freedom: constant alertness, constant willingness to fight back.  As you saw at MV with the win in Brussels, we are still actively working to maintain religious freedom on this planet.  And every IAS Member, every Scientologist, is part of this crusade.
Take a moment yearly to remind yourself how we've persevered.  And find someone new who hasn't seen it and ensure they do.  It's a story that should always be remembered:  What it takes to guarantee freedom!
IAS 32ND ANNIVERSARY EVENT:
Then, on Saturday October 15th at 7:30pm at the Westin Bonaventure, we will hold the IAS 32nd Anniversary Event.  This is going to be an event to be remembered, including awesome accomplishments in the name of Planetary Salvage, the historic rebirth of a cultural epicenter and EPIC advances for an OT civilization.
There you have it!
Do let me know if you have any questions that I can help you with.  Otherwise, I trust you will get word out to your own comm lines, so everyone attends these Epic Events!
Best,
Tashania
Events Director
Church of Scientology
Western United States