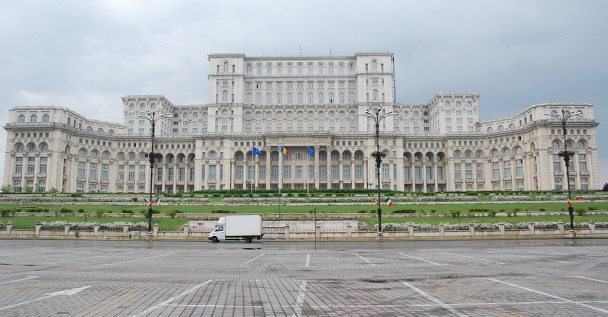 The evidence is all around.
Direct observation: drive past the place any time of the day or night and it is like a ghost-town. A lone security guard and PI at the front door of the Ft Harrison hotel. Otherwise no sign of life. The Potemkin Village up Ft. Harrison is even sadder — 6 storefront with their doors open and a lonely receptionist waiting for the visitor that never comes. Otherwise, one after the other, they are always completely empty but their lights are on and the windows are not covered (like every other building). Sandcastle parking lot half full at best. Parking lot behind the Osceola, empty. Westcoast parking lot empty.  Oak Cove empty.
They cannot even fill Ruth Eckerd Hall for the New Year's event, so they hold it in the auditorium (while frantically regging people to build the "L. Ron Hubbard Hall.")  Flag is a wasteland.
We have not seen a "Flag Good News" item for some months. Jeff Mintz has gone silent. That can only mean one of two things (or both): The stats suck and even he cannot confront sending out their "weekly" "Good News" report with terrible downstats, or b) he got in trouble for sending it out because I publish it on the blog. In which case they cut their reach again. But even if number 2 is true, you can be sure number one is also true. Because if their stats were booming they would be sending it out and crowing about it and daring me to publish it on the blog.
We also see other indicators, and here is a new one.
Apparently they have now run out of Cause Resurgence pole dancers runners because they are sending the head honcho of the Cause Resurgence to… Albuquerque. Now that is desperation. They have probably managed to scrape up a grand total of 10 people from New Mexico who have taken services at Flag in the last decade. Not much return on this investment of time and effort. So, how can you afford the head of the "booming" Running Pgm to go out of town on a wasted effort like this? The only answer can be that she has nothing better to do…