Likely it will be omitted…
There are dozens, if not hundreds, of people who have been PROMISED exactly this, but because they no longer goosestep in lockstep, their names don't appear on the plaque in the building they gave a great deal of money to purchase. They are prevented from even entering "their" building, but of course, they don't get their money back. And by the time they get around to opening these things, there will be hundreds and thousands more long gone… Maybe they should put up a chalkboard listing the names rather than an engraved plaque.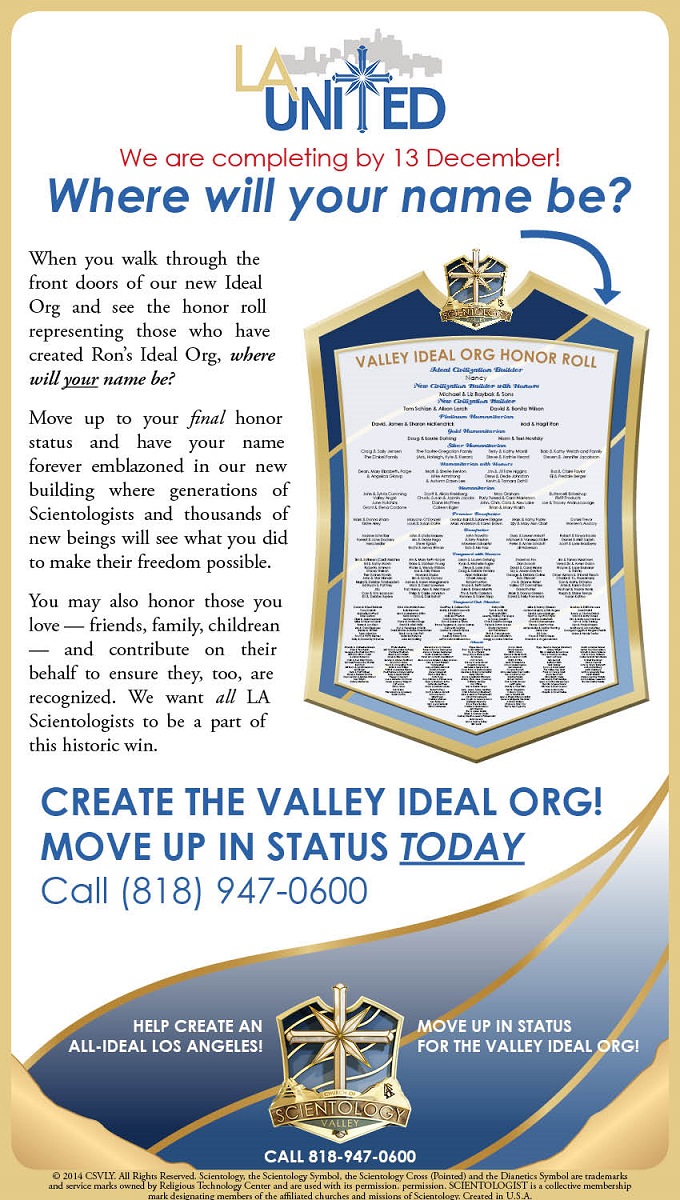 PS: Every month has a new announcement "We are completing by…."
Reminiscent of this: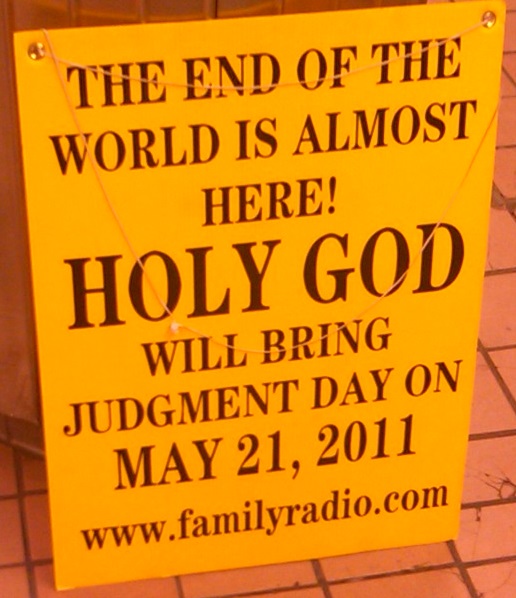 Join the fun in CF!
This is included specially for Tony DePhillips who made a wonderful post on Facebook about Thanksgiving and "going to the org"…
Cheesy doesn't do this one justice….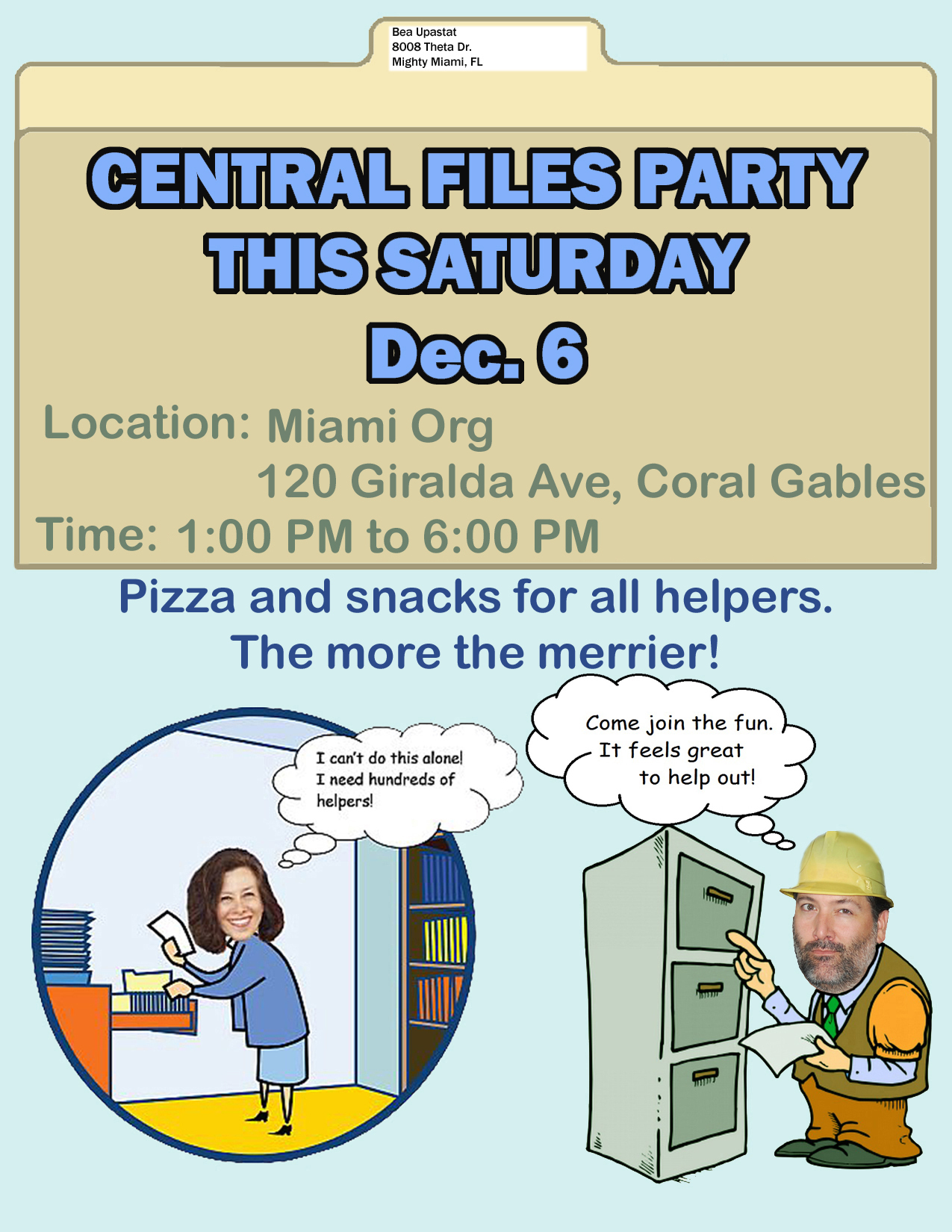 Some more sales "tech"
The religion of compassionate (but generally spelling challenged) humanitarians….
Bruce Wiseman getting in on the financial "tech" gig
Remember this story on Marty Rathbun's blog? I bet he doesn't let on to his little problem with a cease and desist order on his financial scams with offshore accounts?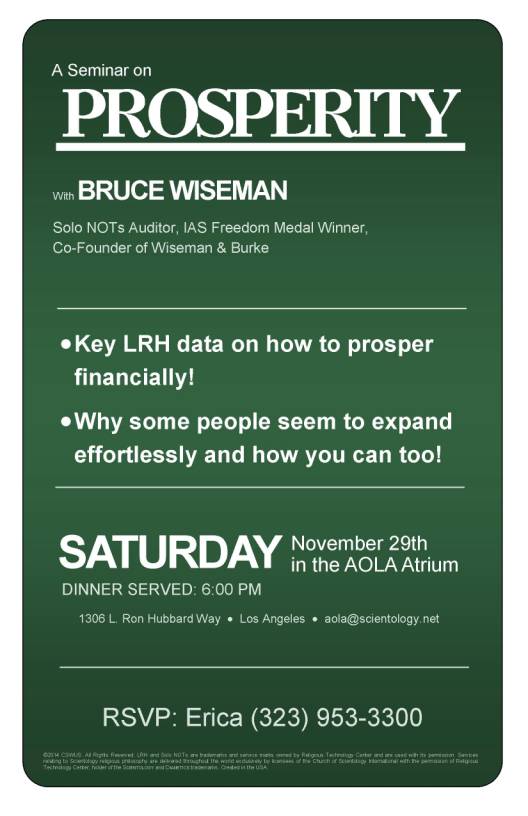 Human Rights Director for Africa
Have you ever gotten one of those emails from a Nigerian Prince?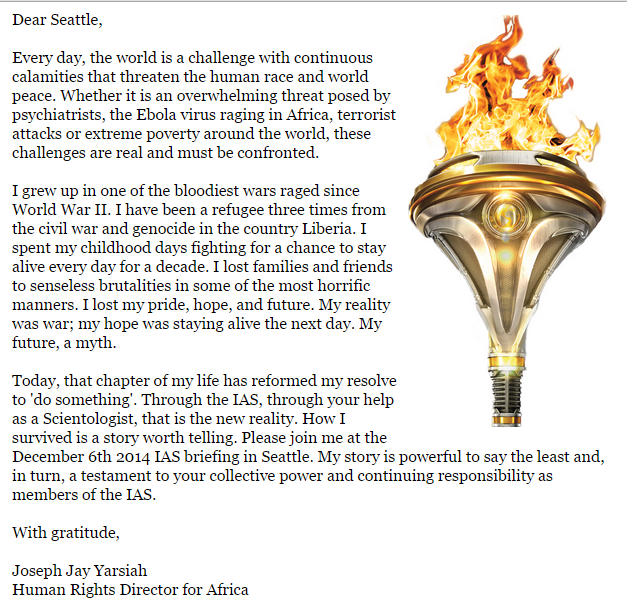 "All" Are Invited?
Really? All? Even me?
Another thriving "ideal org" 
They actually put this out to promote what a great even they had. Freedom Medal Winner, IAS shill and Tom Cruise brother-in-law Greg Capazorio flew there for this event and they mustered no more than 30 people INCLUDING STAFF. 15 public and 15 staff.
And they are proud of it!
Another thriving mission
Moorpark (LA area) at 5pm…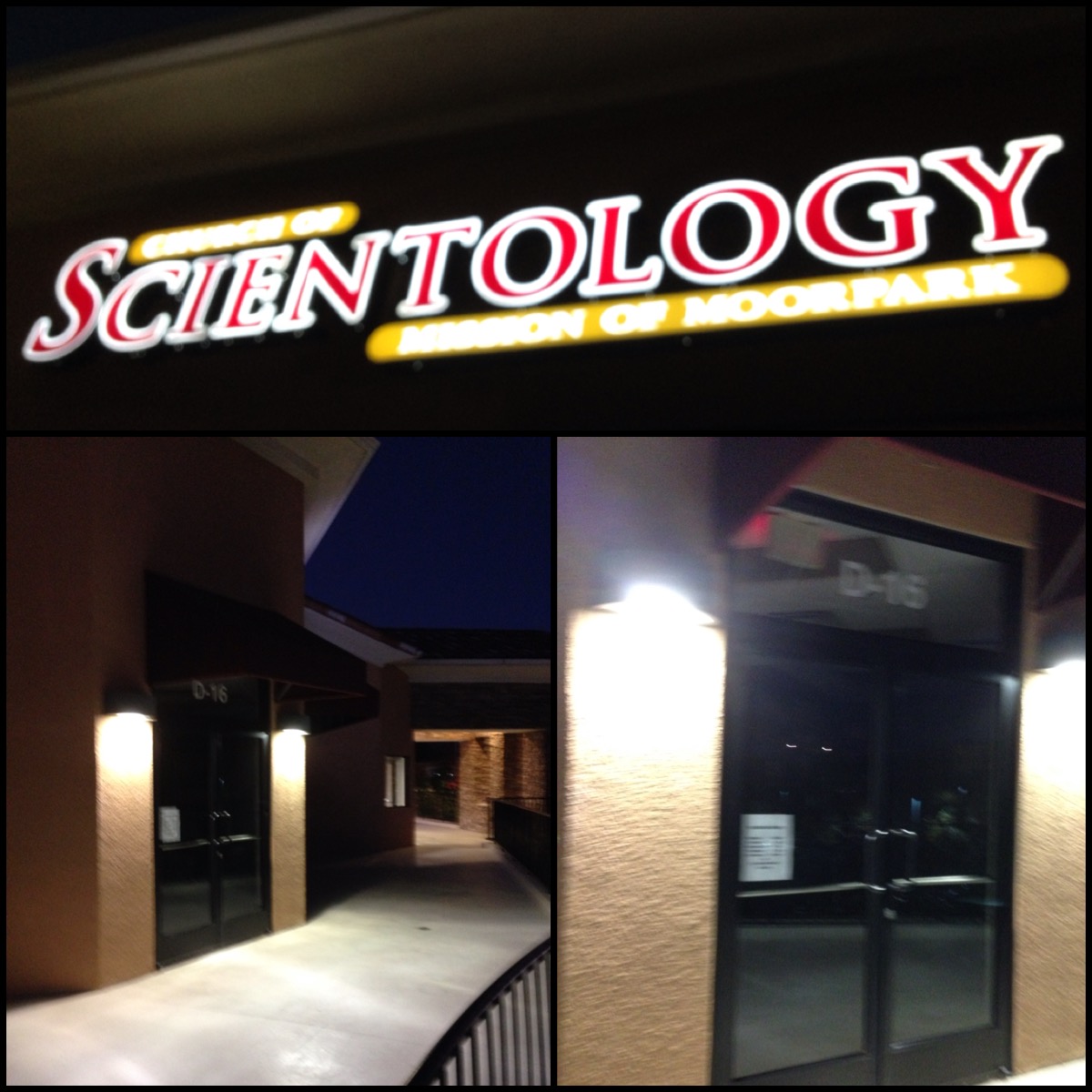 Really weird
The person who sent this to me labeled it "child abuse."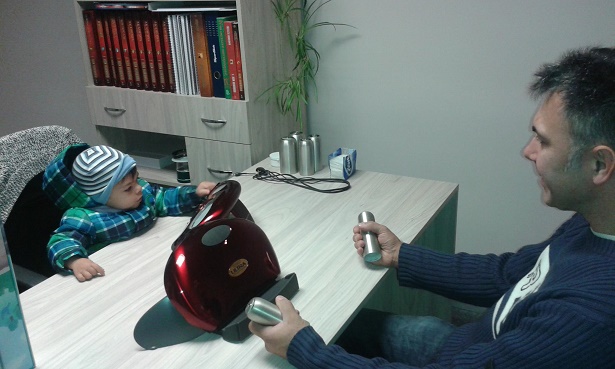 "Mighty" Miami?
It seems the answer to "What Does It Take?" is a Cowardly Lion, a Tin Man, A Scarecrow and Dorothy.
And where is the Wizard of Oz?
Behind the green curtain pulling the levers to make the world think he is all powerful, lording over a massive empire.
Regraded Being