Ideal Emptiness
They say a picture is worth a thousand words. Big empty "studio" is the perfect venue to disseminate about big, empty orgs…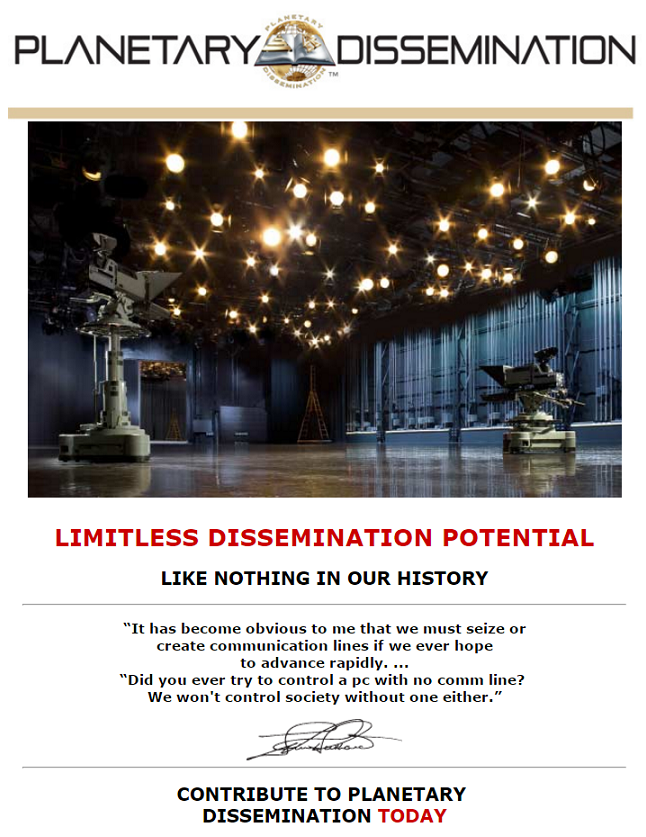 Oh Dear…
Obviously, the COP is back in town and going to make a spectacular, epic, milestone, watershed announcement momentous sort of all-time thing at Graduation this week.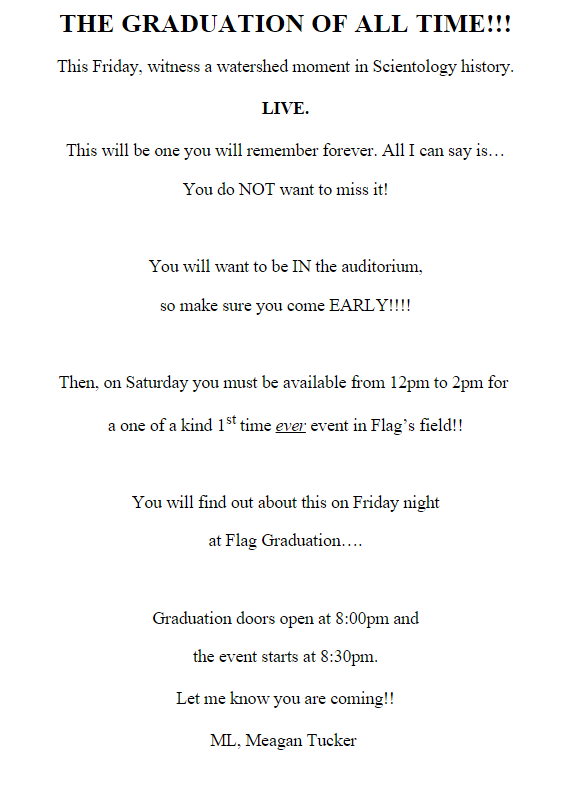 He knew he couldn't leave it to these people to do it right, so though they had a special briefing in the "Board Room" a month ago, obviously things didn't take off like they should have.
So, once again, He has to do it all himself.
But wait a minute. There seems to be just a tad of out coordination in the model of admin know-how at Flag.
The mystery sandwich Meagan Tucker is selling above is being pre-empted by not one, but two emails from different people desperate to reach the OT VII's and VIII's to let them know they need to get ready for OT IX and X (though nobody is promising a release date…) And they have blown the "big news"…
Hello.
I am writing to you to get updated data from you in regards to a high priority project to get all New OT VIIIs ready for New OT IX & X!
With OT awaiting you on the horizon, you will of course want to be ready and thus the purpose of this survey. No one is promising a release date for New OT IX and X but with Golden Age of Tech Phase II for New OT VI, VII and VIII being released next week, one can add up what will follow!
For New OT VIIIs completed with the Purification RD and SRD, they also need to do the Student Hat and Advanced Solo Auditor Course. The first target to meet is 500 New OT VIIIs through all these steps before the end of the year, so this is very exciting!
Please answer the following survey updating your progress (even though you may have answered a survey in the past, we need your most recent data):
1. Have you now completed the New Student Hat?
2. If you have started the New Student Hat but not completed it, at which Org are you doing it? Your target to complete it?
3. If you have not started it, what is your plan and at which Org?
4. Have you now completed the Advanced Solo Auditor Course?
5. If you have started the Advanced Solo Auditor Course, but not completed it, at which Org are you doing it? Your target to complete it?
6. If you have not started it, what is your plan and at which Org?
Please reply. As a note, you can do the Student Hat here on the Ship or locally, whatever is faster for you, the important thing is that you get started. Your Advanced Solo Auditor Course can also be done here on the Ship where you will have your New OT VIII supervisors getting you through rapidly, or at the FSO.
(NOTE: Please call me if you want to speak with me on this. I am at your service and can be reached at: 727–445-4309 ext 2224.)
Thank you in advance for your swift response.
ARC,
Bob Bledsoe
New OT IX and X Project
And here is another one:
Dear OT VII completion,
In 1 month we will celebrate the 2nd anniversary of the release of Golden Age of Tech Phase II (November 2013) which completely changed the Scientology world and created the biggest expansion ever.
This release gave you the opportunity to do the missing steps on your Bridge, Purif and/or SRD, at Flag, on the Ship or in your local org.
In just 2 weeks, GAT II for OT levels VI, VII and VIII will be released and this will create even further expansion.
Per the data we have, you have not availed yourself yet of your next step (Purif and SRD) and are not ready for OT VIII, is that correct?
We want to assist you to make the target of getting started before the 2nd anniversary of GAT II release, 17 November, on whatever your next step is.
Please respond with the rundown you are doing next and when you will start:
Purif                                     Starting date:
SRD                                      Starting date:
Much love,
Mariteres Suter, Bridge Control Tracking Off
How exciting, you get to redo what you paid tends of thousands to do in the first place because it was all off-Source and squirrel. And this is going to create the biggest expansion ever.
But wait, there's more…
You need to come to the pre-briefing-briefing, to find out what the briefing is going to be about.

Seems to be a total clusterfuck of crossed wires. Everyone is in a panic because Dear Leader is having to do everyone's job as usual.
What's really happening?
Out here in the real world, things aren't so bad. Seems like they are pretty shitty inside the bubble these days though.
BTW, I think you spell your name Sonnenfeld…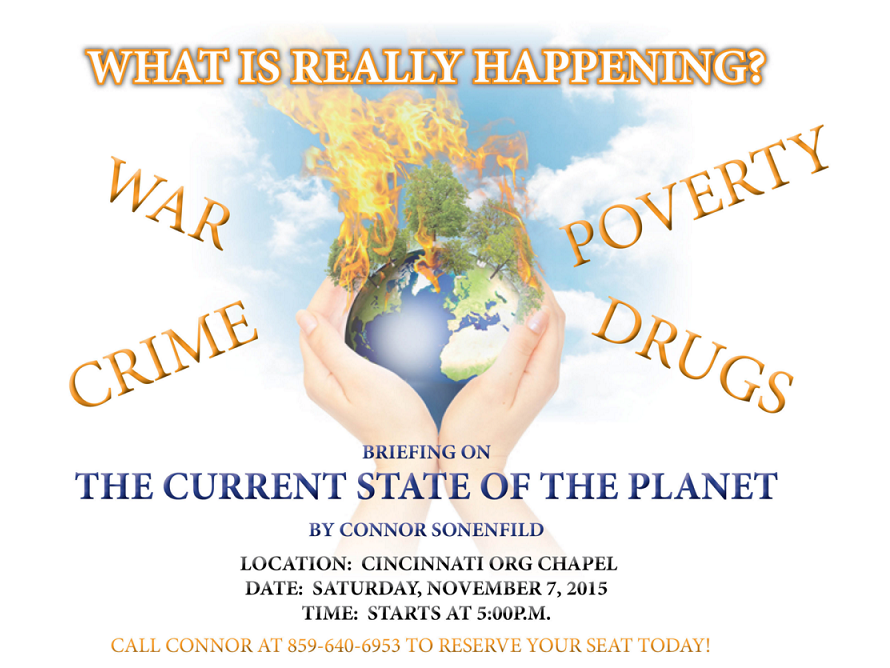 Going once, going twice….
They are nearly to the point of paying anyone to come to the Moneywinds. The boom in scientology they keep talking about never seems to make it to the most OT place on earth.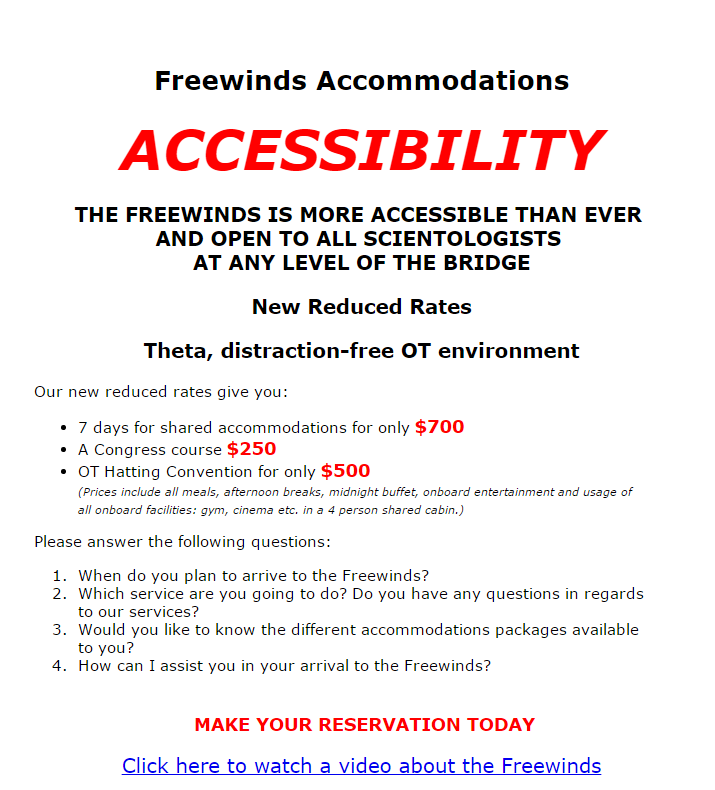 This is the largest concentration of scientologists on earth?
200-300 people?
Begging For Happiness
The more apt title for this booklet. It has launched 10,000 requests for "donations."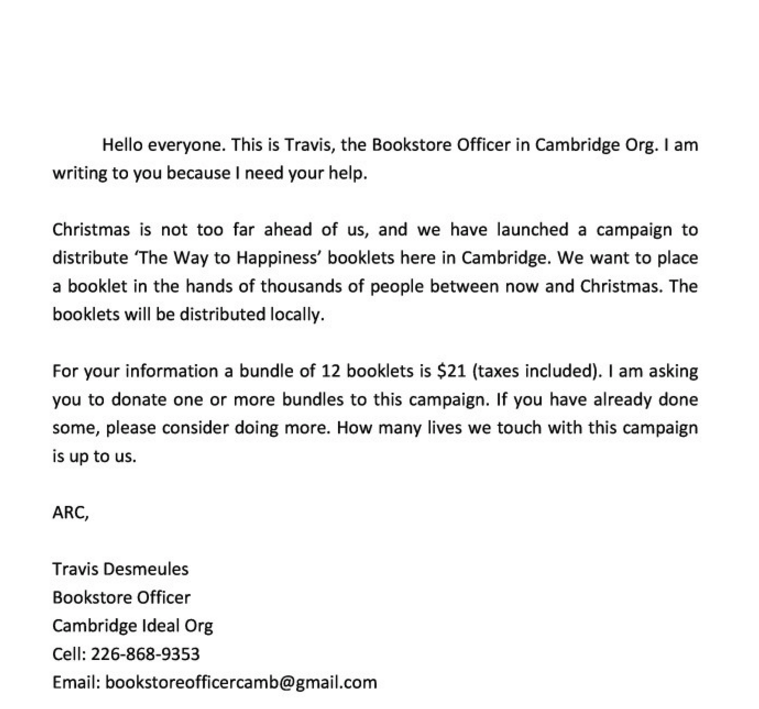 50 futile years
And they still don't have 50 people on training. This is an "ideal org" don't forget.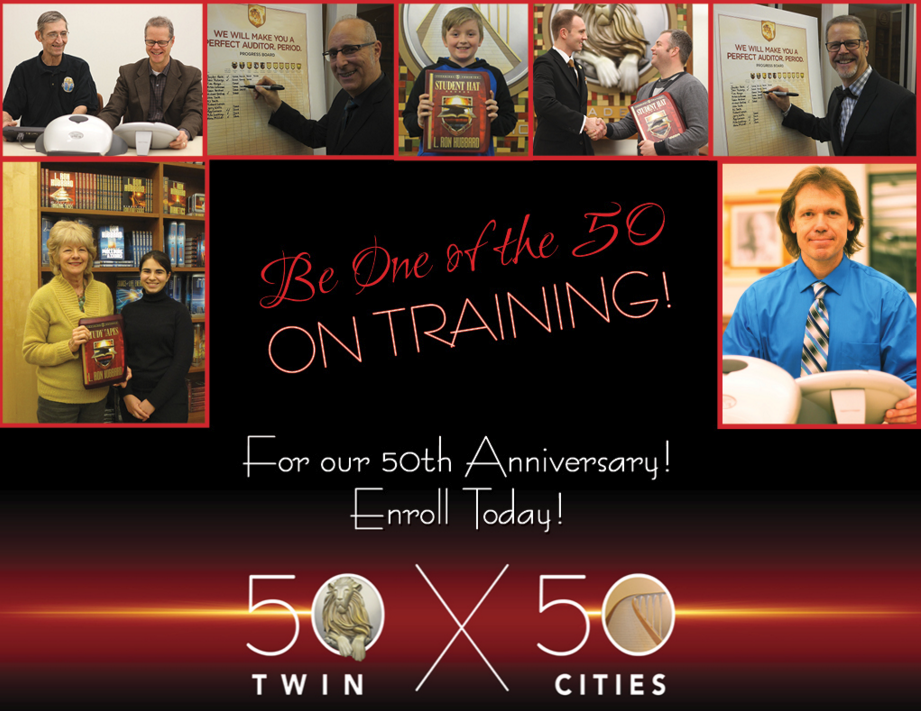 No need to do any OT levels
Just listen to some lectures.
But then again, this "OT" has the confront of a sea slug. She stood alongside me in the checkout line at Whole Foods and could not muster the courage to face me. OT VIII GAT 2 Class 5…

The Princess Warrior is back
Bet she wants to do some of that backlogged CF filing and toss a buck in the passaround hat.

50 more futile years
Another "ideal org" that has managed to accomplish precisely NOTHING. They cannot even open a single mission in their area.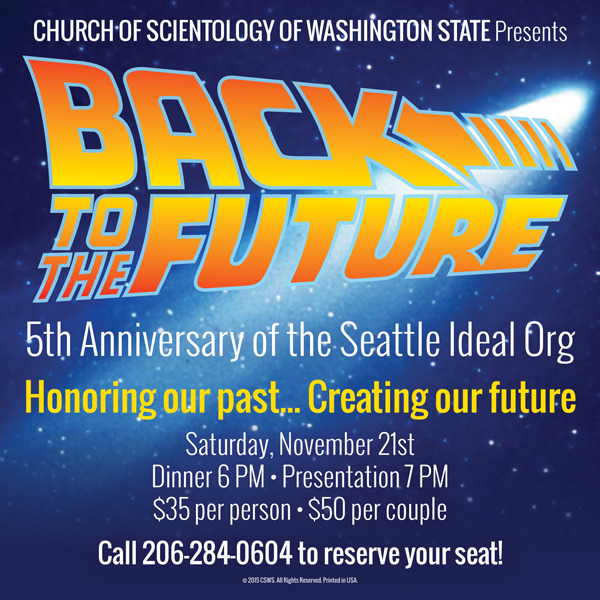 Speaking of futile
They cannot complete Toronto. But they are going to complete the "AO" that will be suitable for filming The Shining II — long empty hallways. Spooky as shit.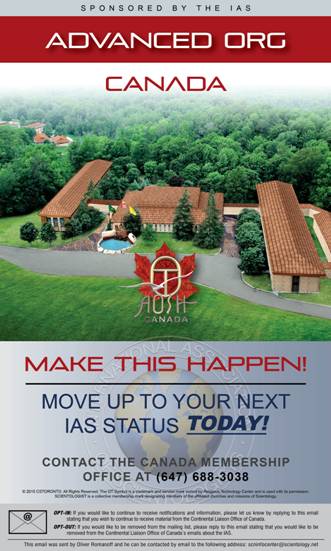 How to flourish and prosper?
Step 1: Stay away from reg events like this. "free" food? Not a chance unless they figure they will make it back with the regging. Wonder if Andres is going to give an update on the 700 new public flooding into LA Org every week.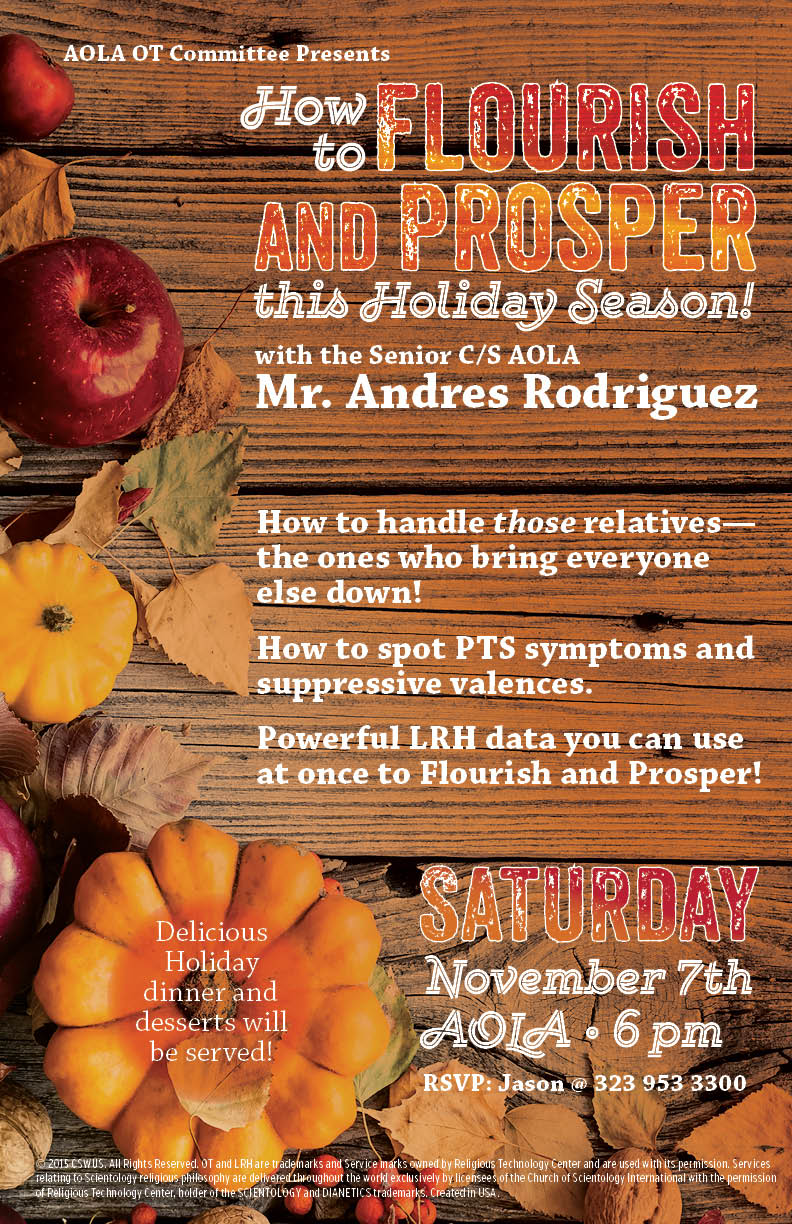 Moneywinds
Couldn't have a week without something offering wealth in the here and now from the most theta universe that completely transcends the MEST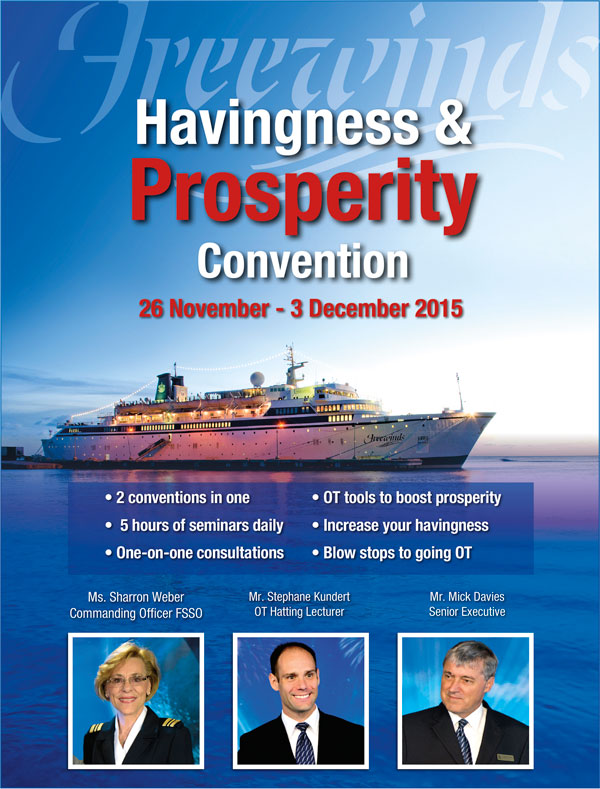 Data on the upcoming release of OT IX and X
"It's closer now than it was last week." Will that be cash or check?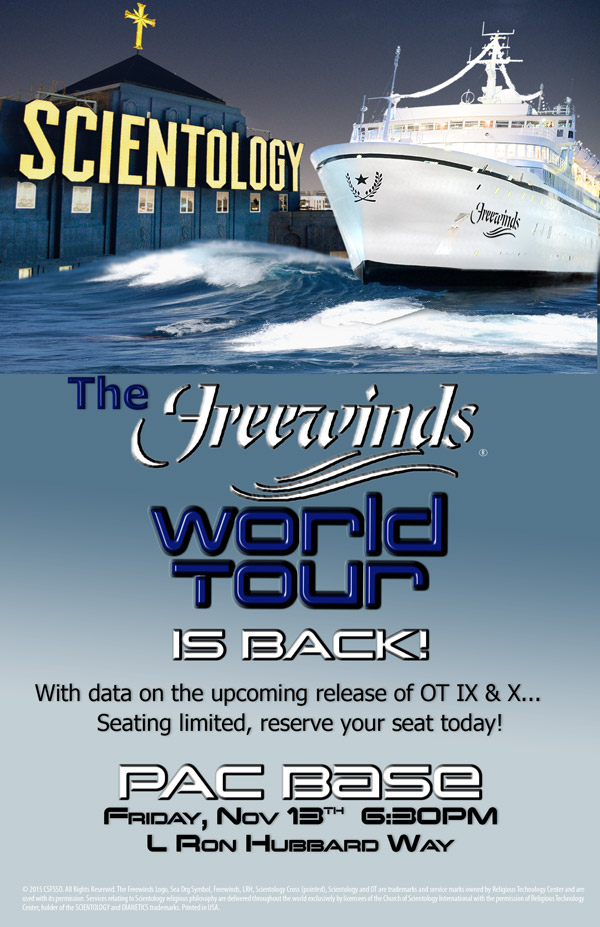 More files fun
This place is hardly an org and it has a backlogged CF? Has anyone EVER thought that perhaps there is something wrong with this system? Nobody has EVER kept their filing current. Ever. Anywhere. Period.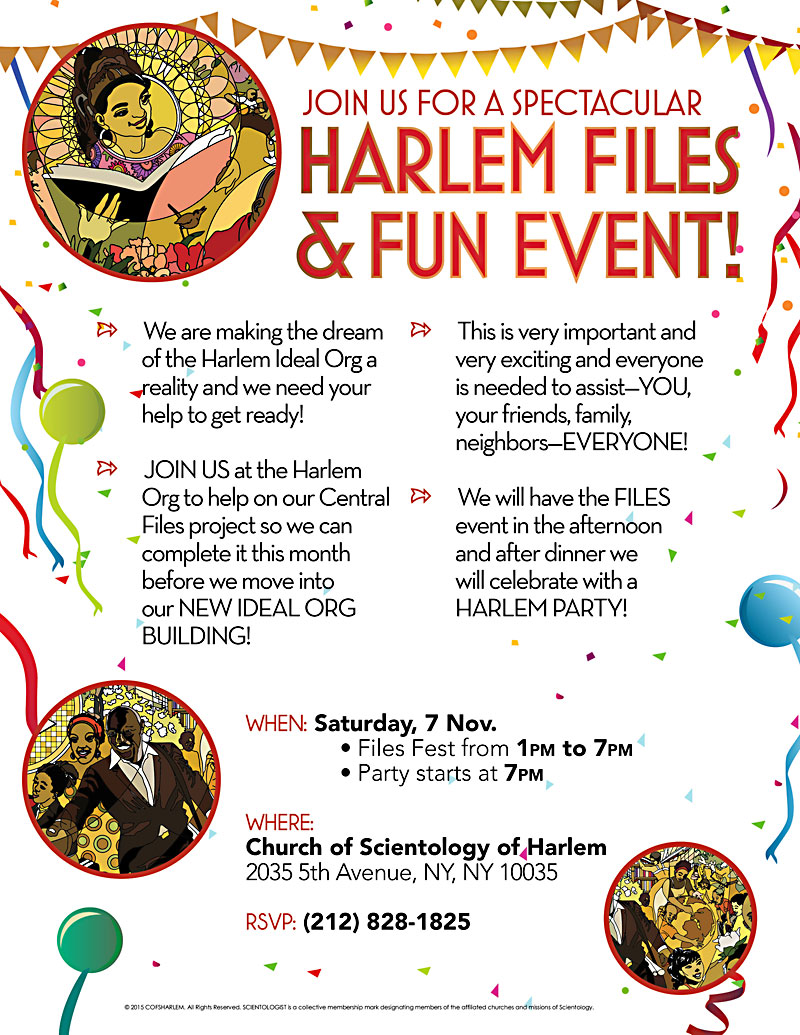 The Key To Life
Oh yeah, we don't do that any more…. Guess we locked the door and threw away the key.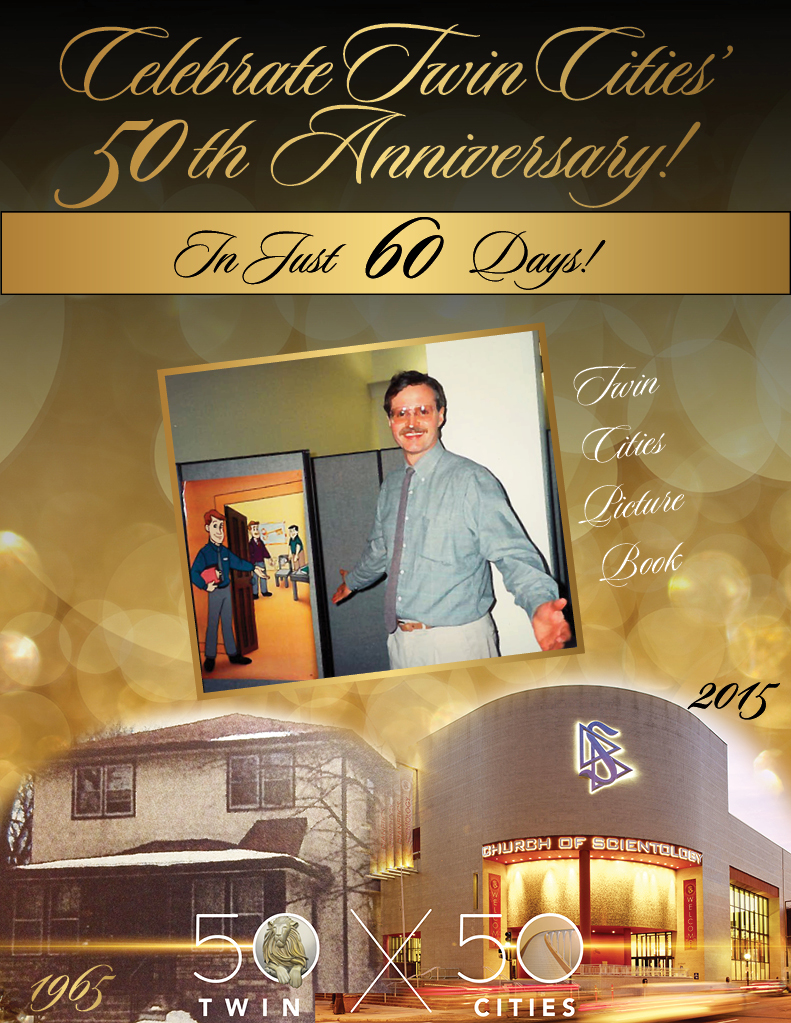 Just another half million to go
Come on, get moving. It will definitely be worth it. Just look at Twin Cities and Seattle…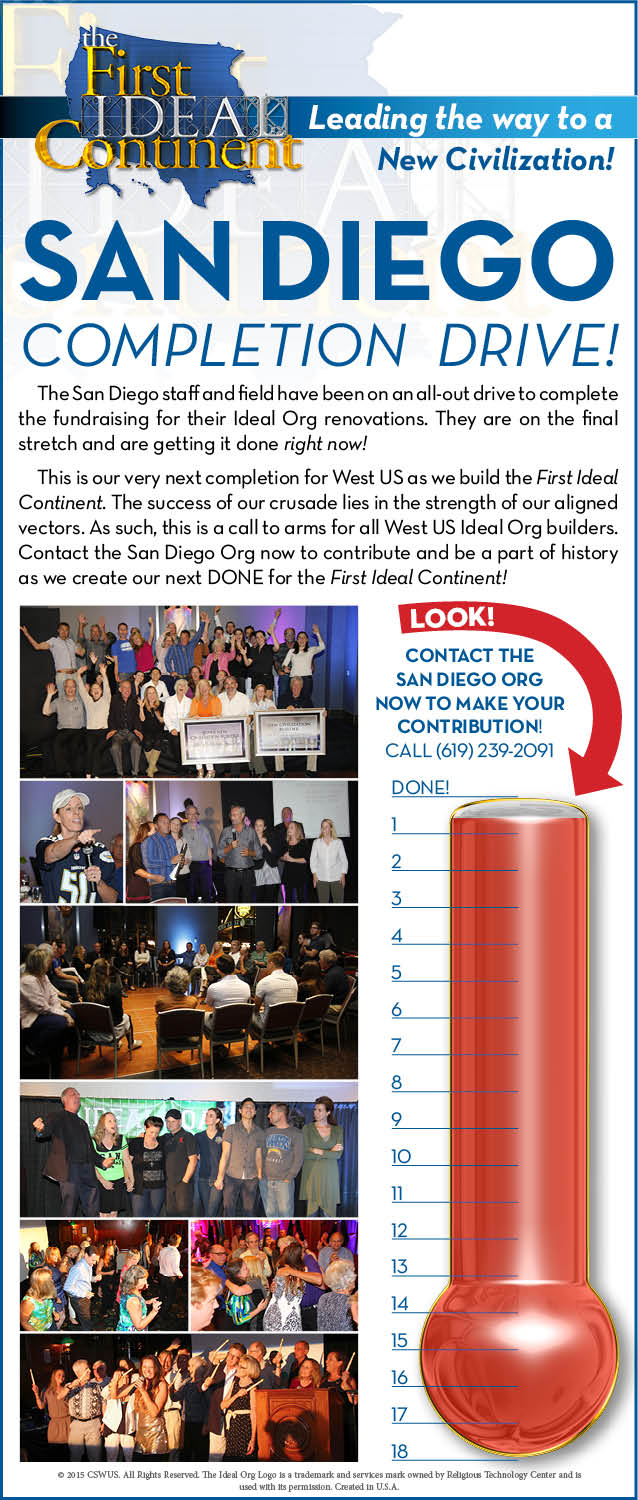 Not so mighty Miami
Really strange stuff… Guys, you know he has been dead for nearly 30 years?
Well, actually, in more than 30 years they have NOT been able to.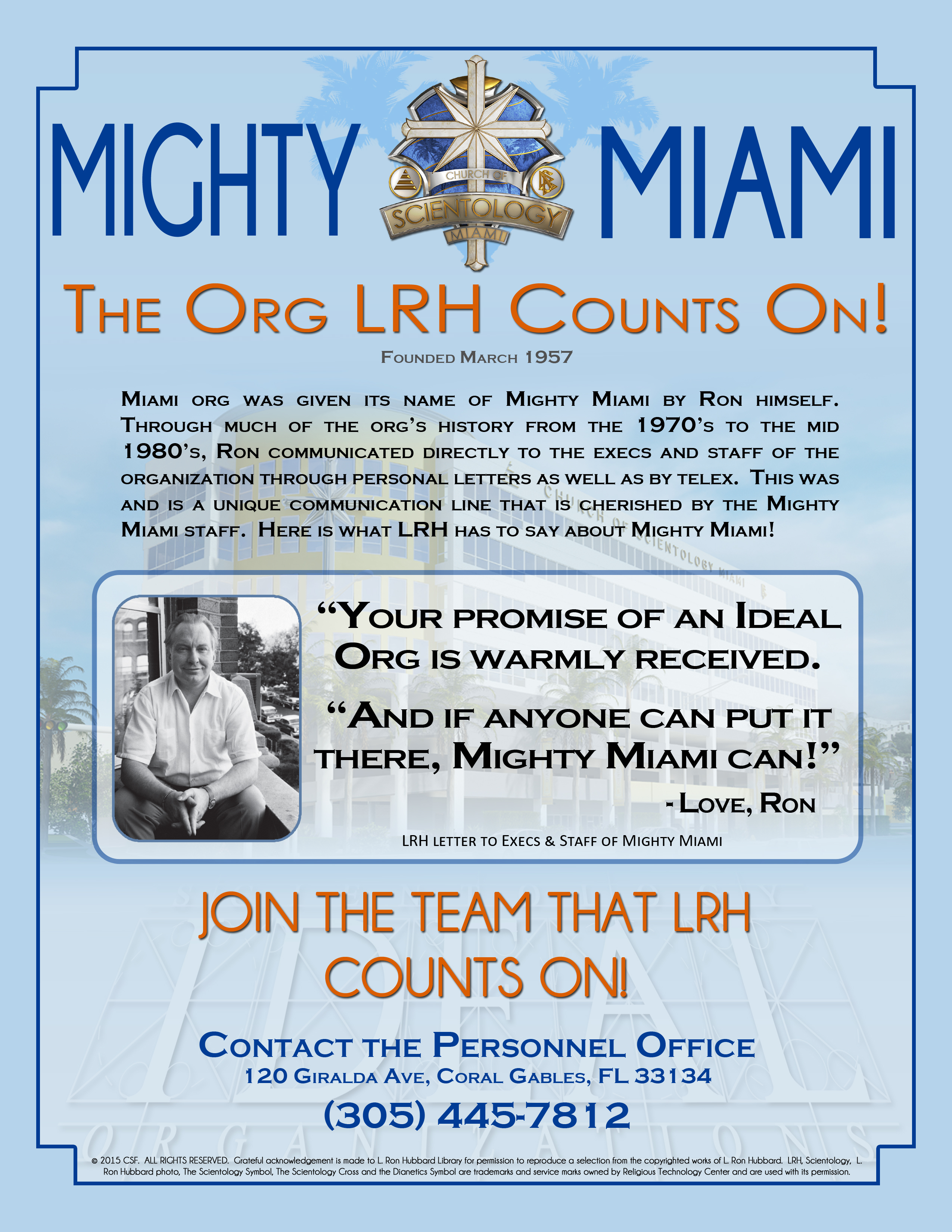 Scots humor:
Or something? Pathos perhaps?