Find out what it's been like
Seriously? It has sucked. No progress on anything since the "ideal CLO" and "ideal SH" and "ideal NN."  A special guest speaker from CLO UK! Wow… Going to fly to Edinburgh tomorrow so I don't miss out. Just think how you would have kicked yourself if you had not taken the opportunity to attend what would have been the last David Bowie live performance…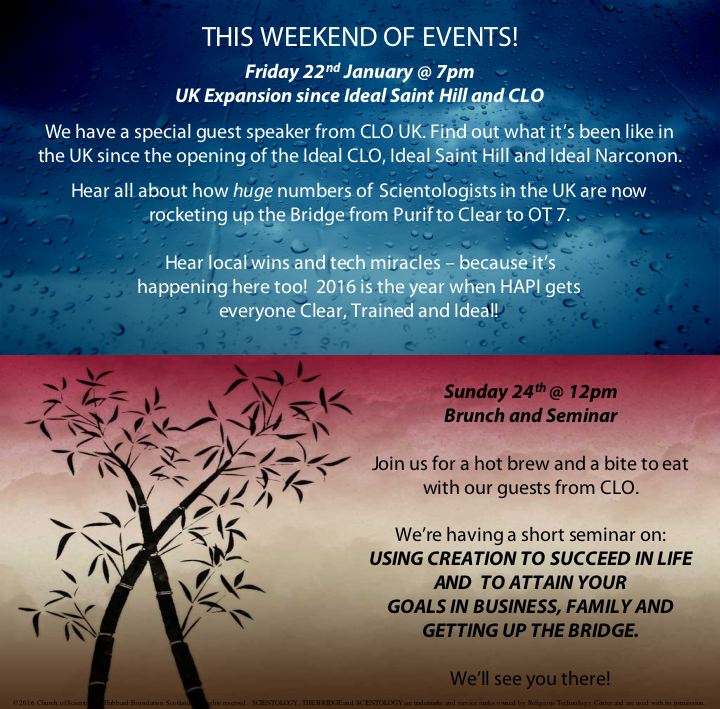 Making Human Rights a "reality"
Sure… and how is that "movement" coming?
What is it with fundraising for Edinburgh?
Why does this org get so much more attention and help? You know the shithole known as "Brighton org" is just 30 miles away from St Hill right? Maybe you could have a "William The Conqueror" night to celebrate the French invasion of England at the Battle of Hastings to raise funds for Brighton?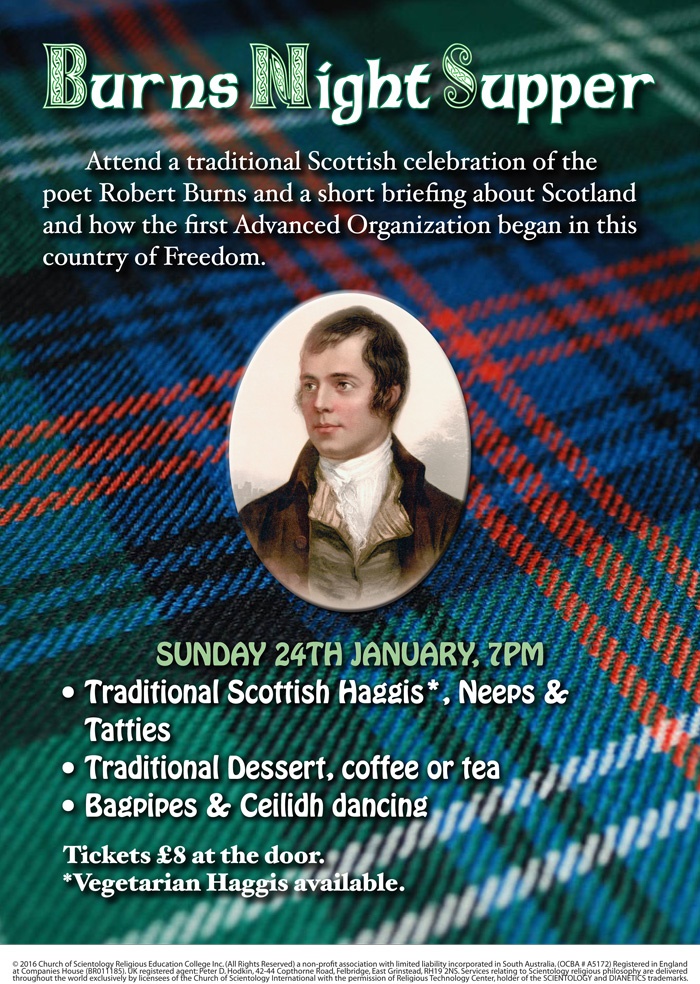 A "milestone"
Or "millstone" like Boston's last "ideal org" building? They got a different building to replace the last one they had for years and did nothing with? And that's a milestone? And BTW, it is obvious this is being funded from outside Boston. You don't see The Bobsie Twins (Twaalhofen or Duggan) ponying up for this org yet, so they must not have much pressure for money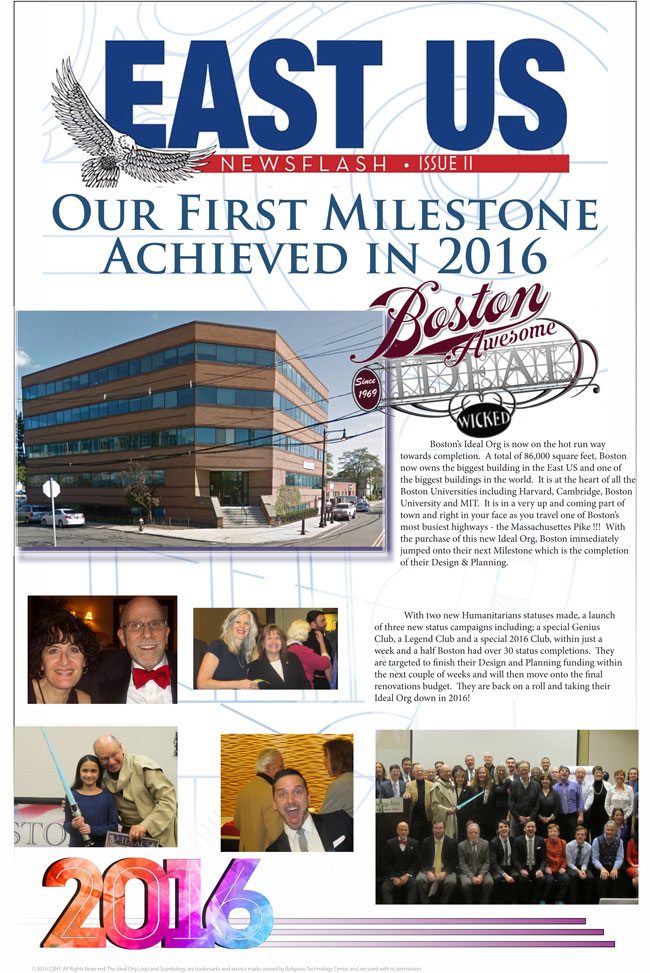 They got A Clear!
Remember, this is an "ideal" org. It's cause for a special poster when they make ONE Clear (though this is beating most of the other "ideal" orgs that make none as they are "clearing their areas,")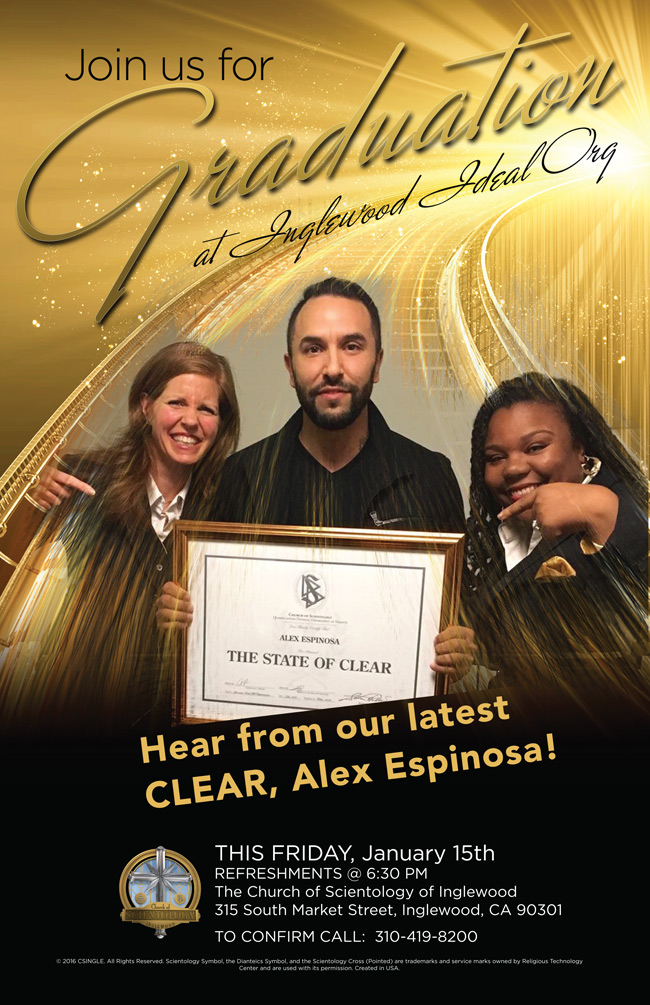 Elite?
It IS a career like no other. Where else can you work 12-14 hours a day 7 days a week for $25 and convince yourself this is the greatest deal in the history of deals?

Don't worry — you WILL qualify. The ONLY qualification is asking if you qualify.
Clearing New England is actually attainable
Just like Inglewood is "clearing southwestern US" (at a rate that is slower than the number of people dying of lightning strikes per year).
Oh for fuck's sake, are you really this stupid? Did you inherit this money?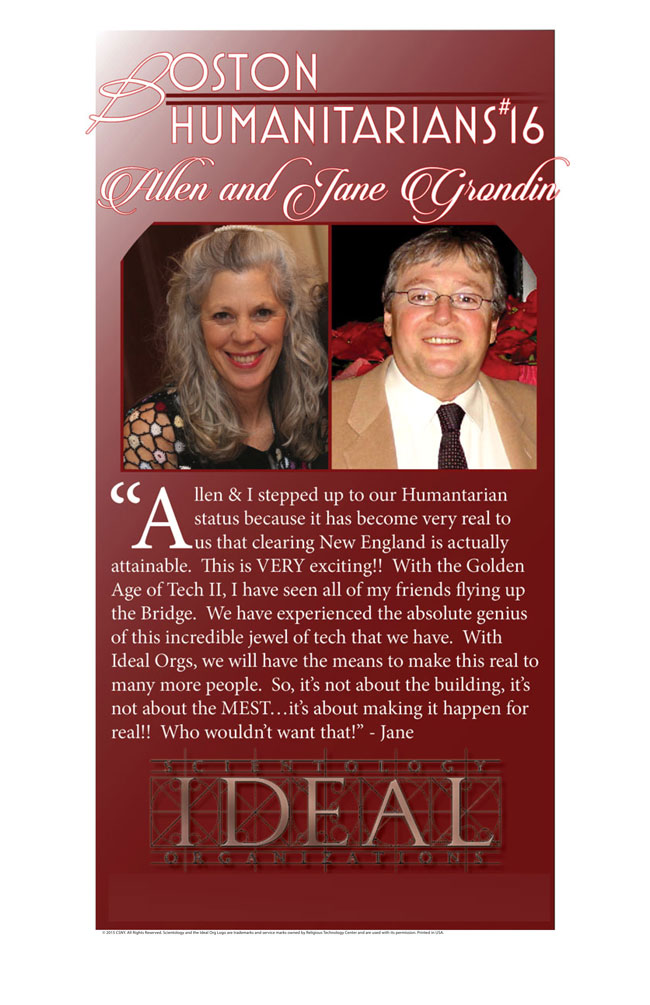 Mighty My Mammy
What would a week be without some laughers from the "team that LRH counts on."
This guy is 36 YEARS on staff and they cannot even promote that he is clear. Pathetic.
Well, that's a good one. Wonder if the postulate came true? Was it that they would shrink and become a small, failing org in one of the fastest growing metropolitan areas in the US?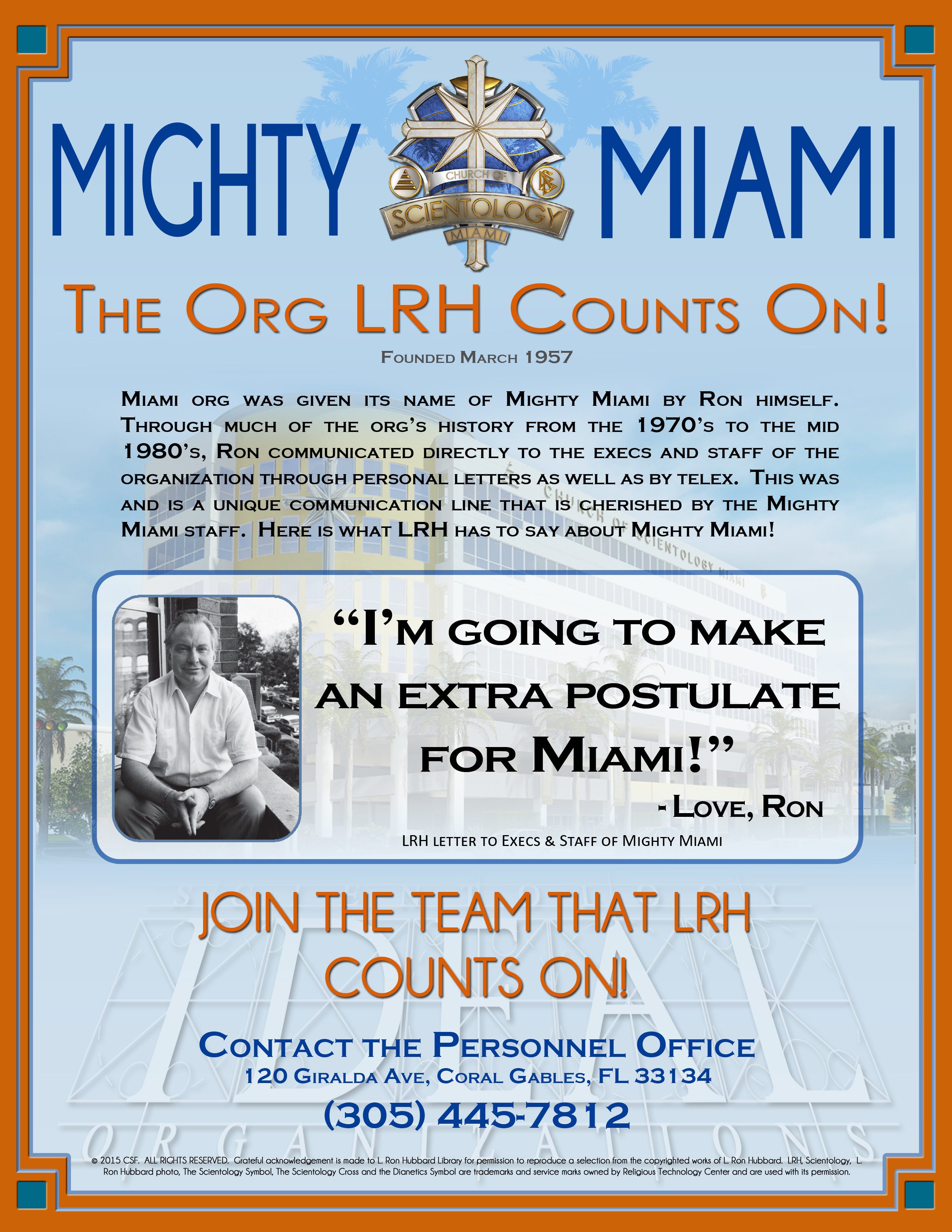 Valencia org? Wow. That was in the late 70's. What happened since then?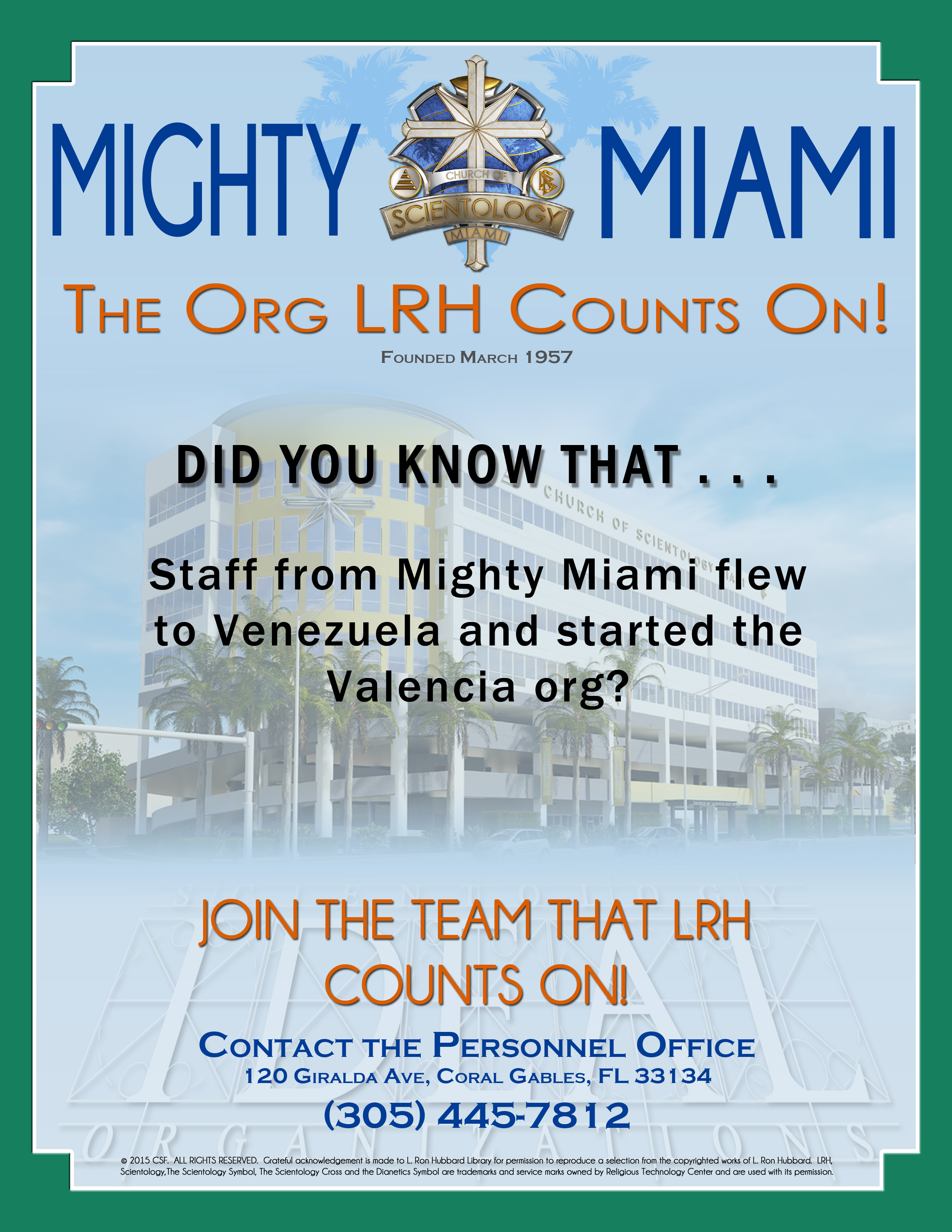 Well, that was a bit off the mark….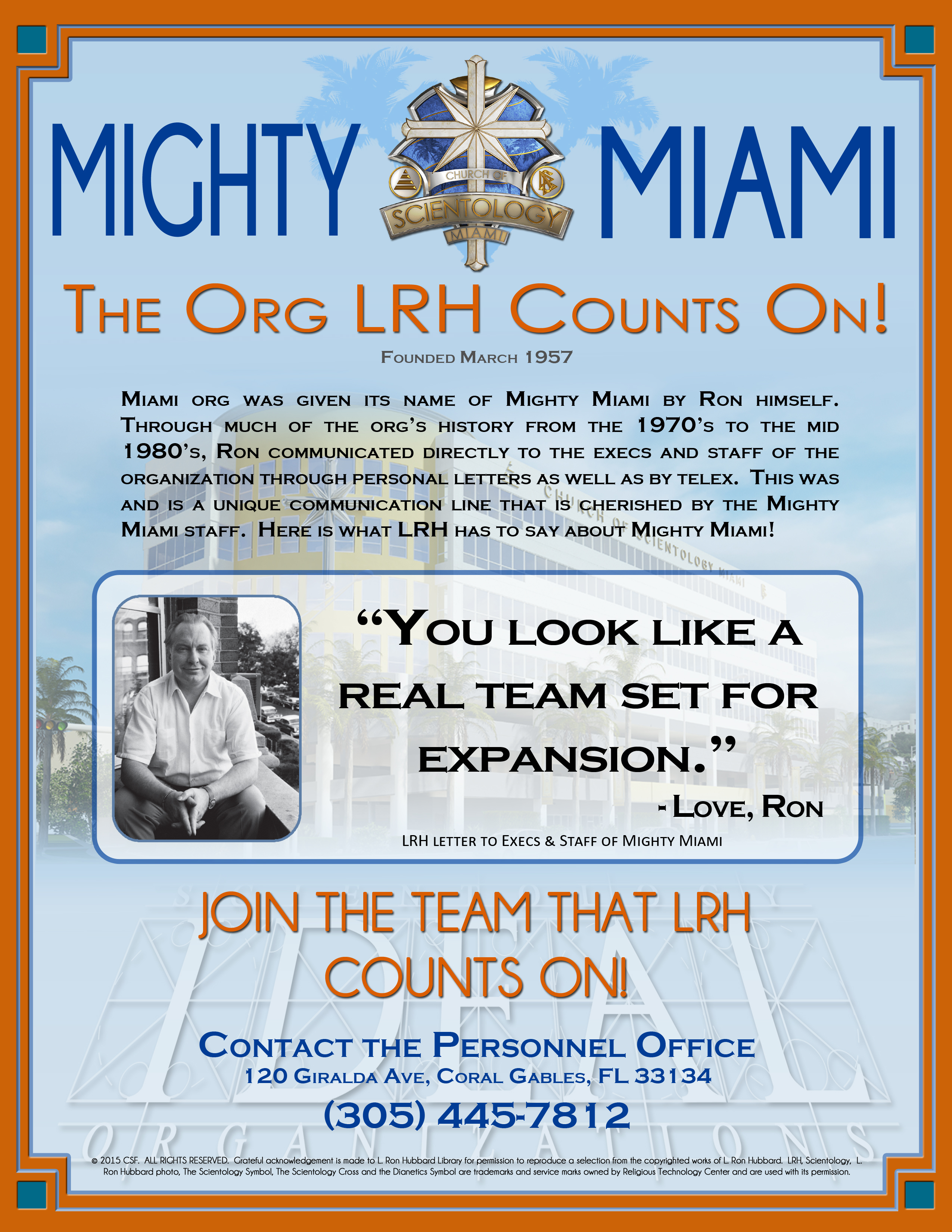 Clearing Denver
Huh? It's an "ideal" org?? Why isn't it already clearing Denver?
This vital briefing on the part you play is in fact a recruitment interview. Sign up for staff now. They only have 15 full time staff and you can sign up to join them and reduce their weekly pay by 1/16th.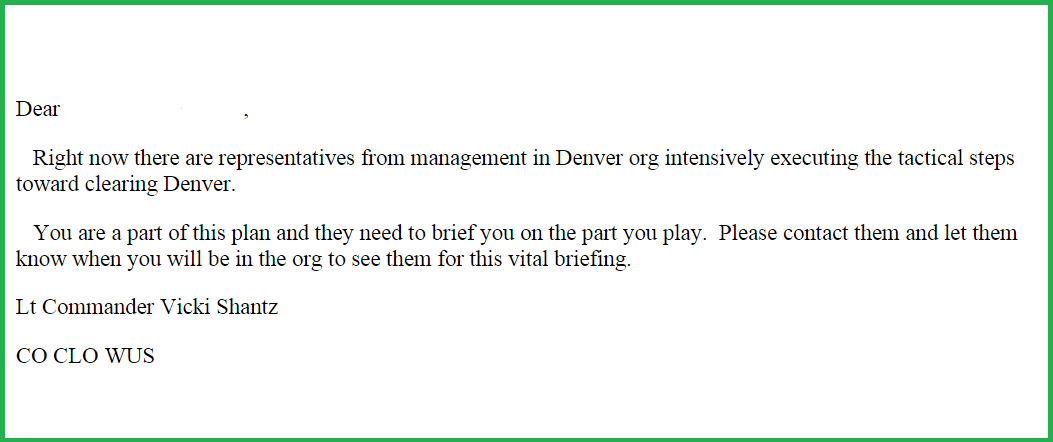 Lynn launches a new club
Meanwhile, Harold carves a roast. Matilda brushes her dog. And Dave plays with himself. WTF? Over.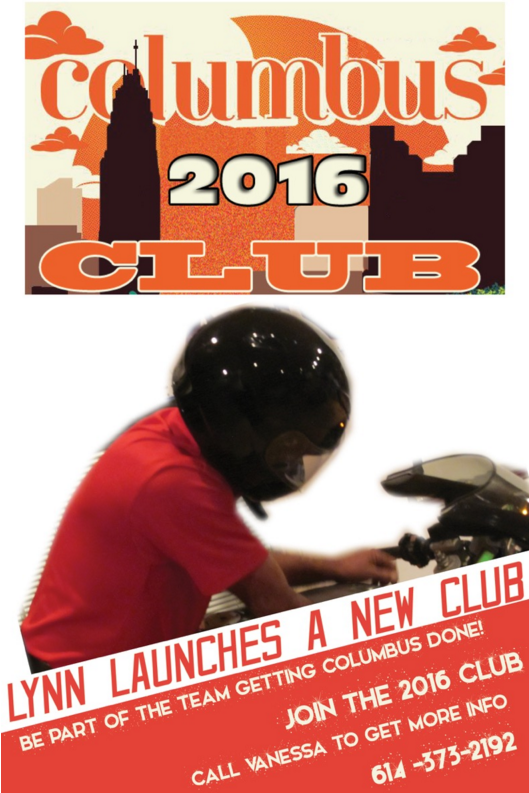 Attendance was not milestone, but the awards were….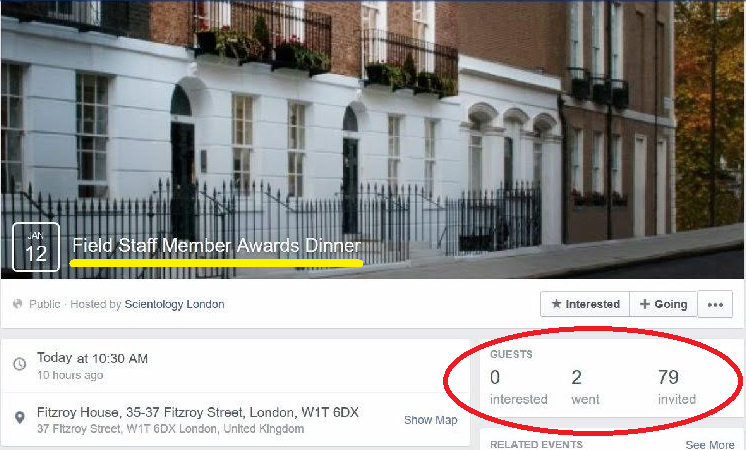 Reg magnet
Last week she gave money to HAPI. This week it is the L. Ron Hubbard Hall. Everyone else in the world has a moratorium on whale hunting.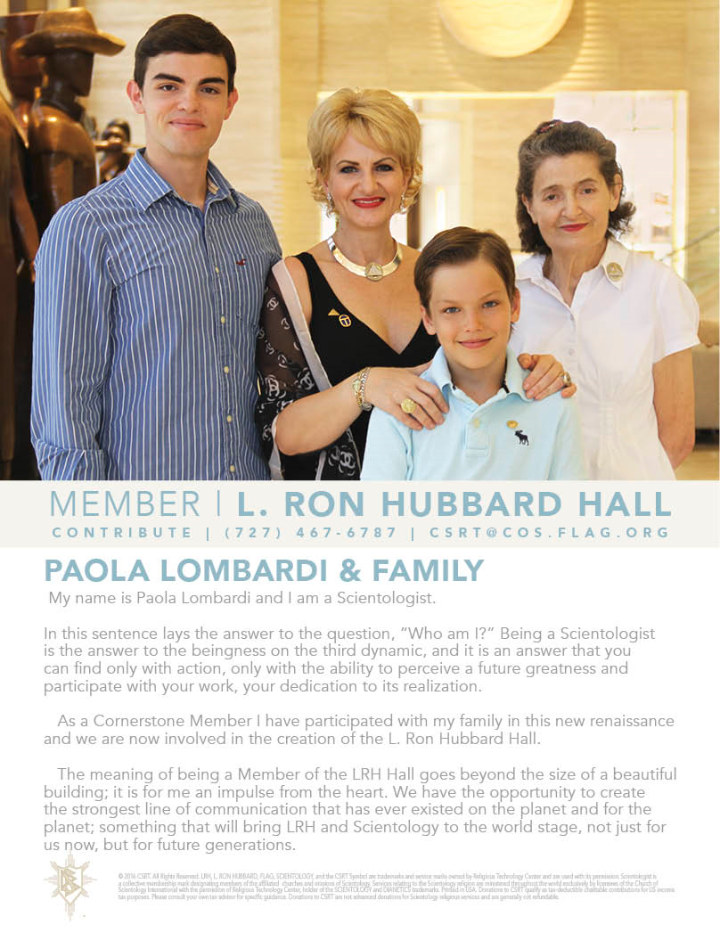 Just once….
I would so love to be able to go to one of these events to ask "have you seen the materials you are supposedly going to be C/Sing"?  But they keep these things under wraps with secret locations. Wouldn't want any undesirables getting in….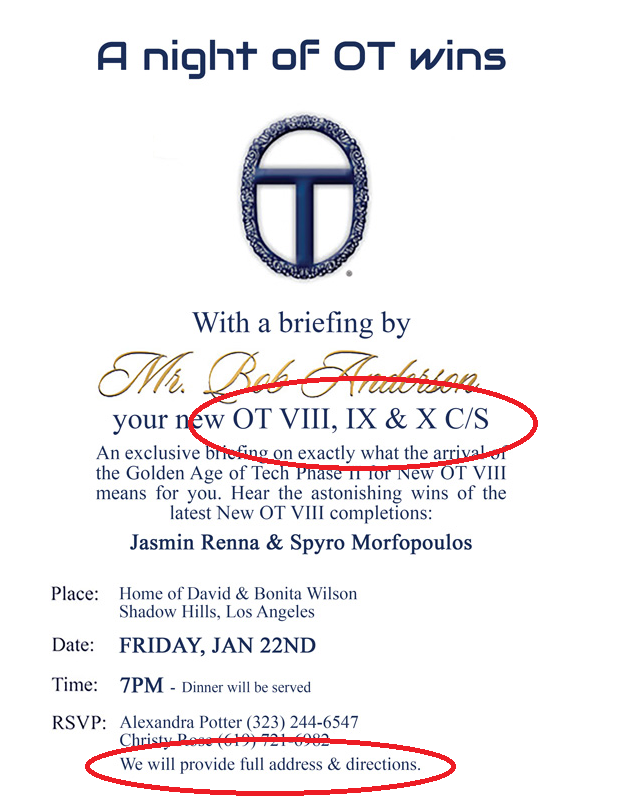 How very appropriate
These people appear to have absolutely no sense of the rightness of things.
"We are too a religion. See?"