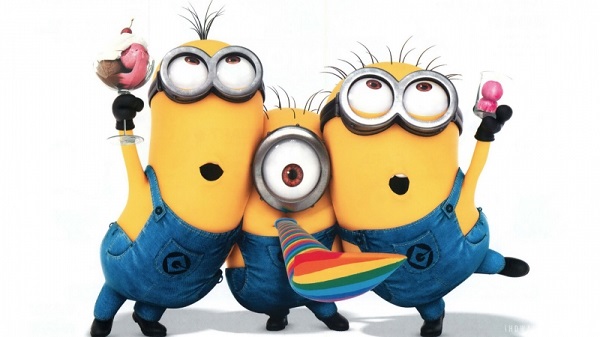 Thanksgiving and food is the theme of today's Funnies. But nothing ever really overshadows MONEY.
Potluck Thanksgiving
Seems so odd for a church NOT to PROVIDE a Thanksgiving dinner for those in need. In scientology bring your own and then we will rape your wallet when you get here seems to be the norm.
And why would you want to go to a Potluck rather than being with your family. Sad.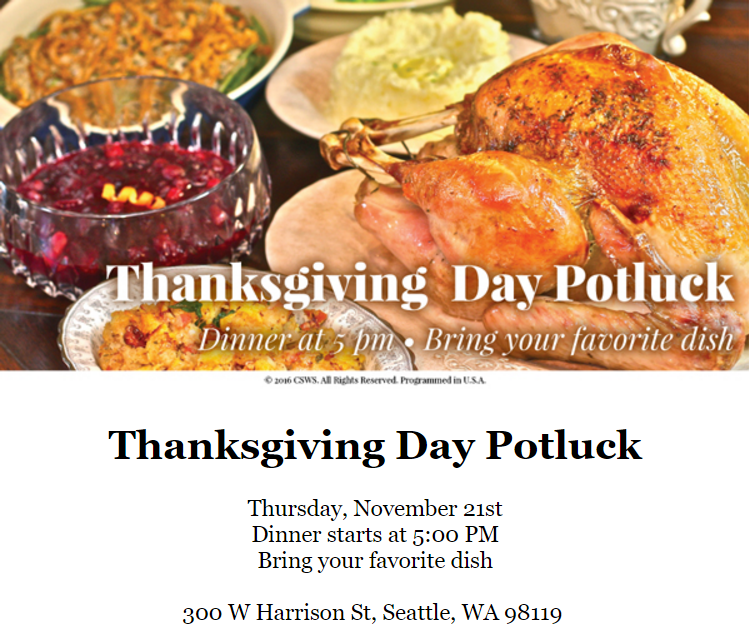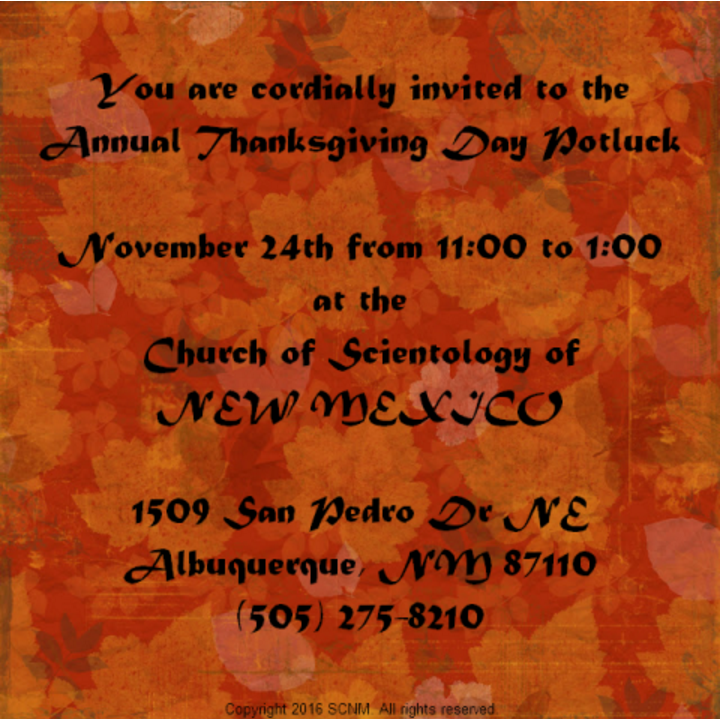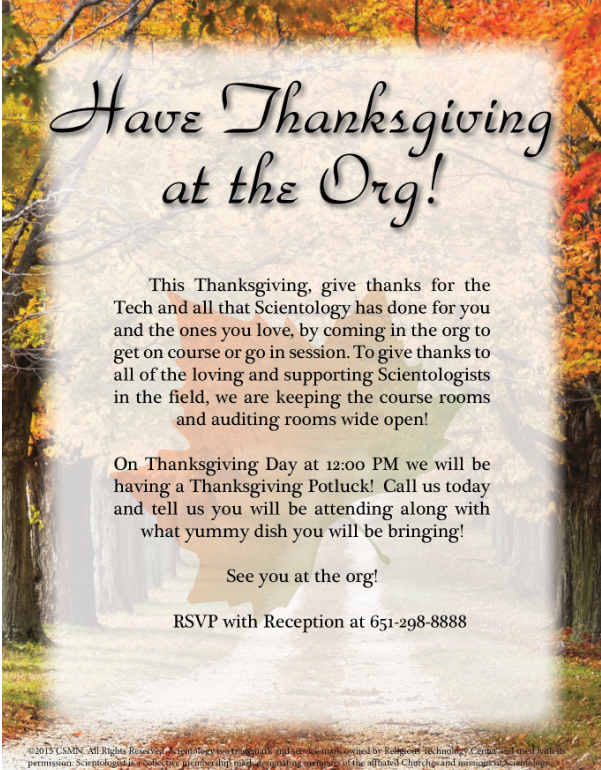 Not Potluck?
I guess they didn't get the memo…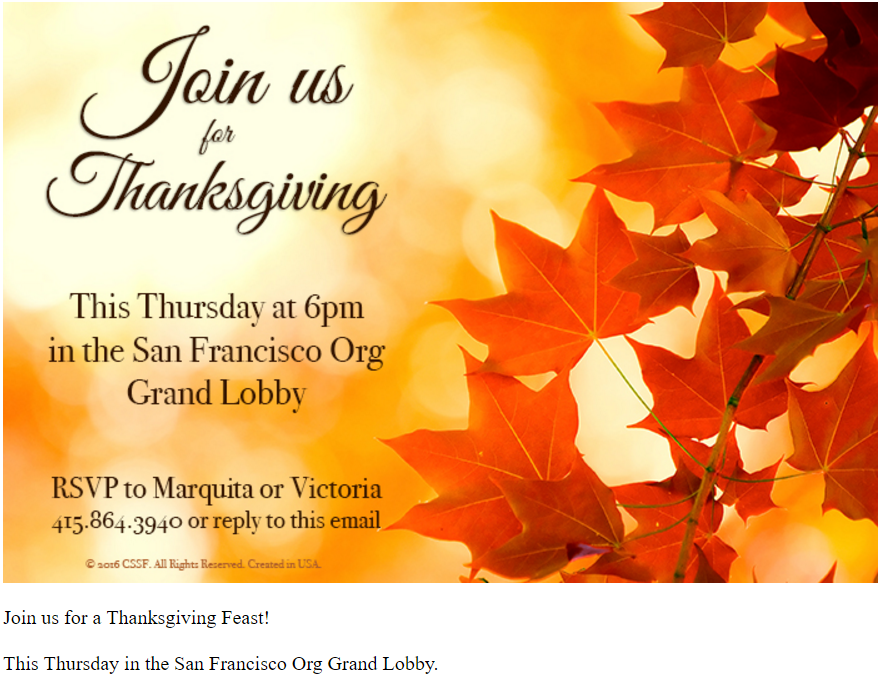 The Great Year-End Eternity Sale
But hurry, if you don't get your money down by midnite 31 December your eternity is NOT secured.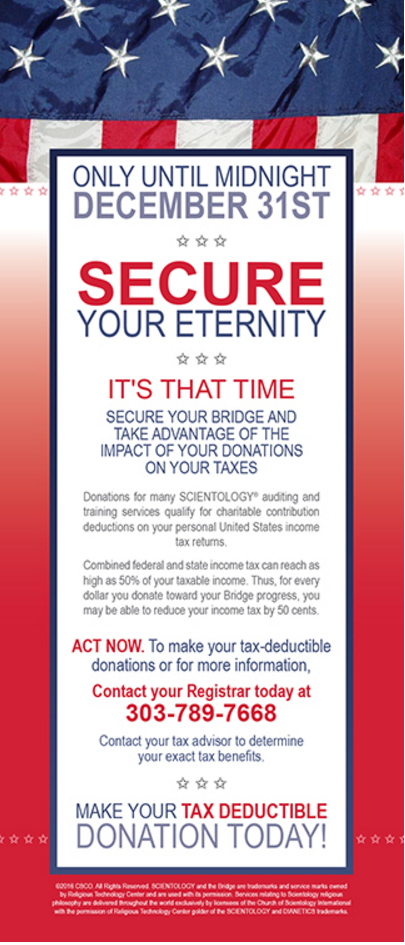 Survey
Someone forwarded me an already filled out survey. Hahaha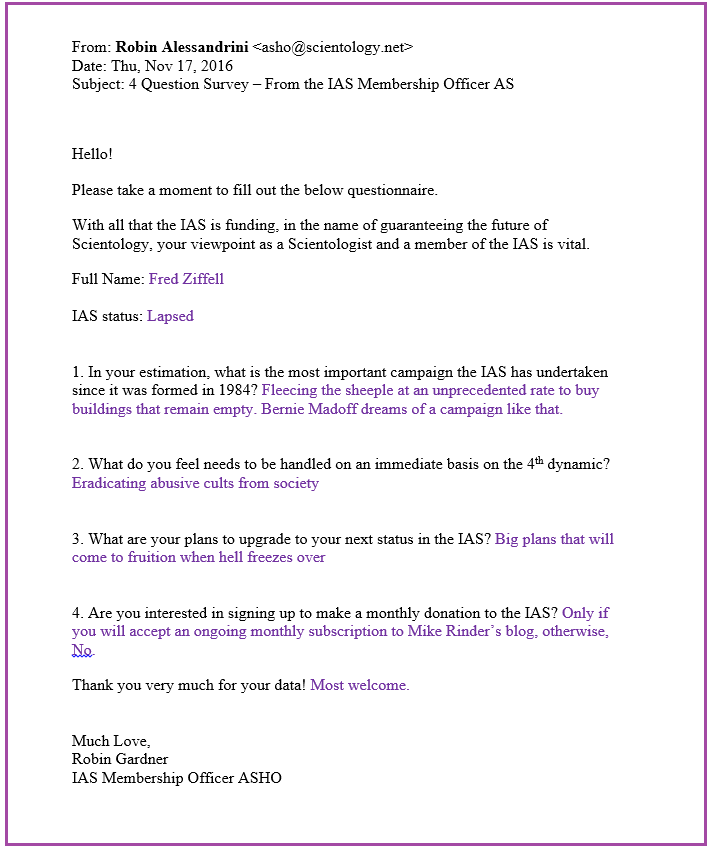 Well, yes
The MAA told me I had to disconnect from my spouse because she has FB friends who are friends with SPs. So, the basic principle is to stay away from scientology.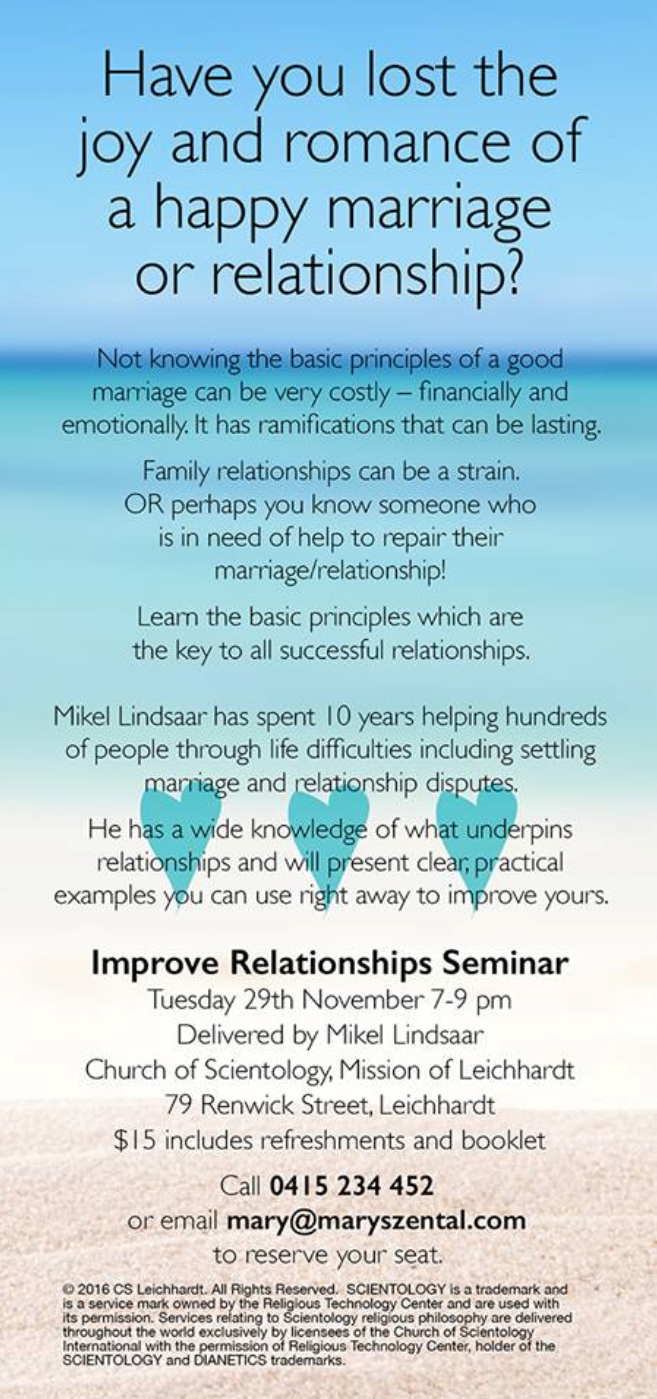 Make the Impossible Possible
Cool. How about getting enough people to the Freewinds that it can afford to move from port to port?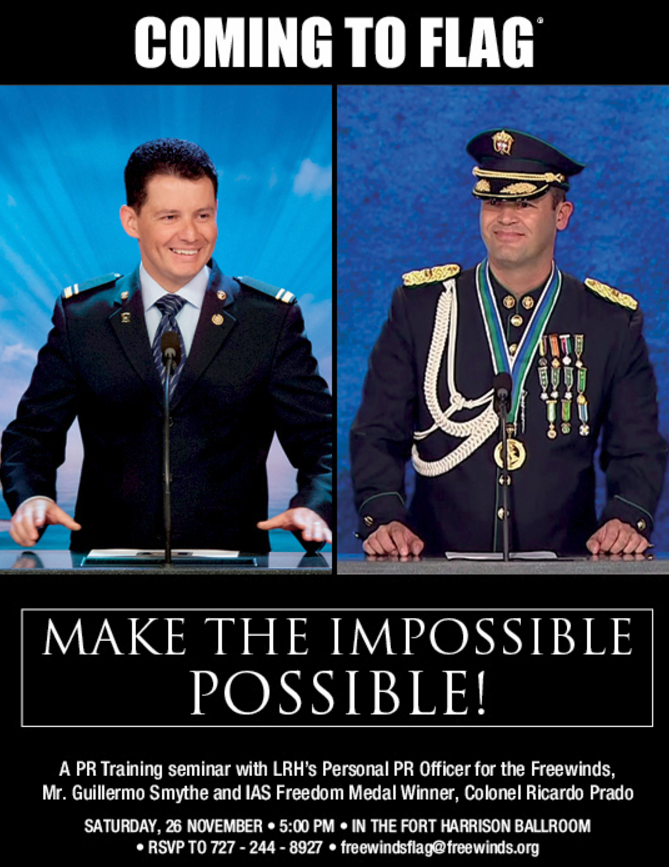 "Bring the fam!"
What a way to spend your Thanksgiving holiday…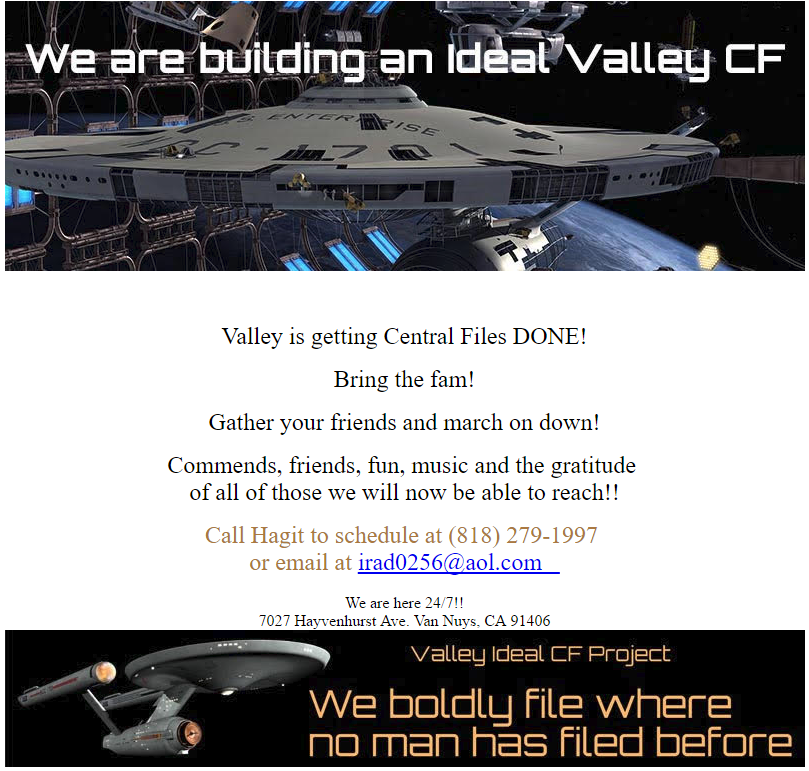 Star Trek AND the Gladiator
Should be a snap to get this done…
What IS the best CF in the world? It's just pieces of paper in alphabetical files?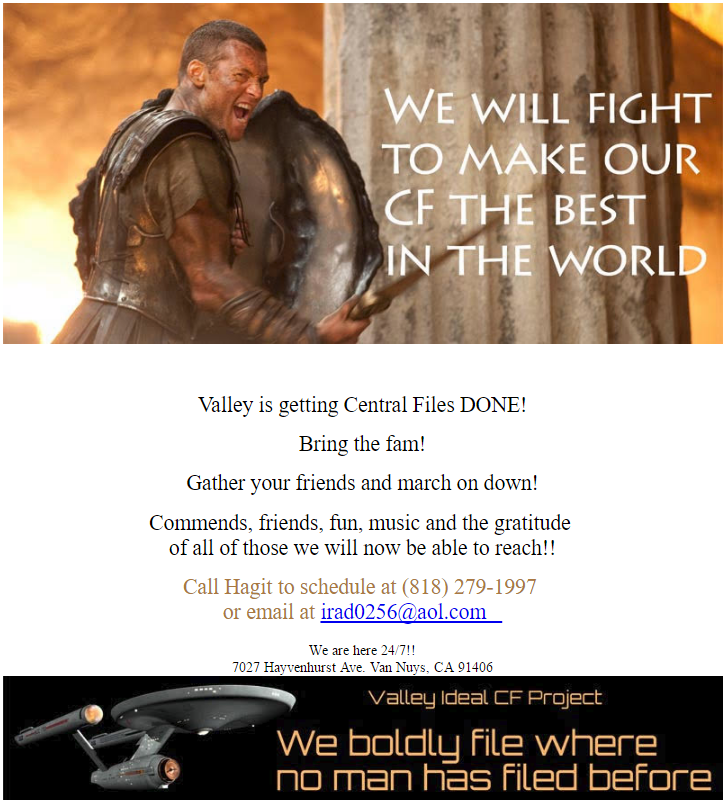 London Fitzroy Event
And it's a picture of SH? You do know that is not Fitzroy St right? Are you lost?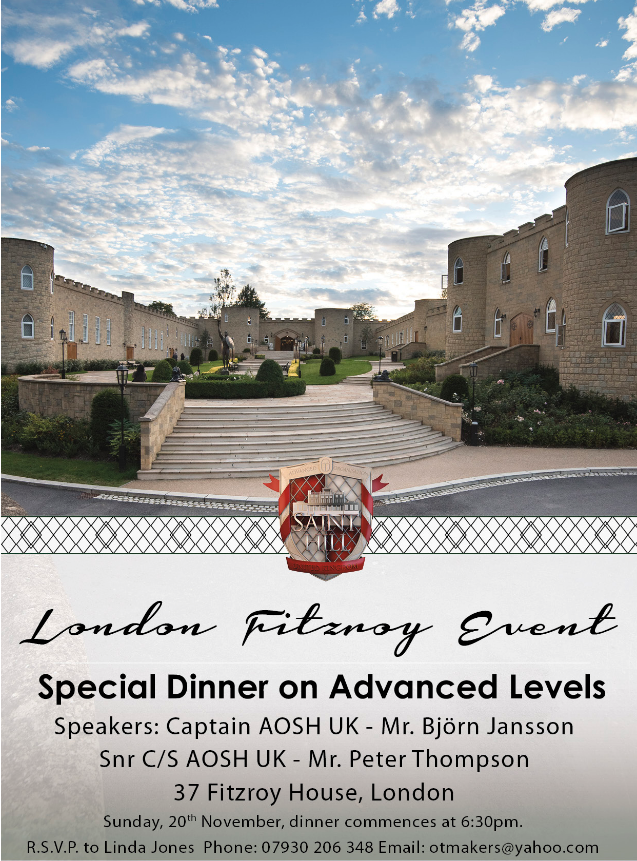 Chili competition
Celebrate "the creating of an Ideal Org" for the "holidays" with chili. Random. Wonder if Chilly B will be there?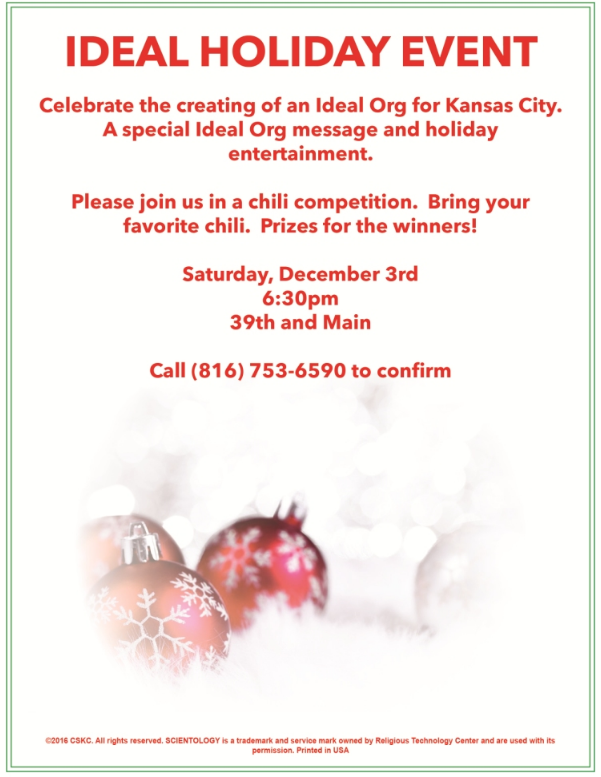 How do you celebrate 60 years of fail?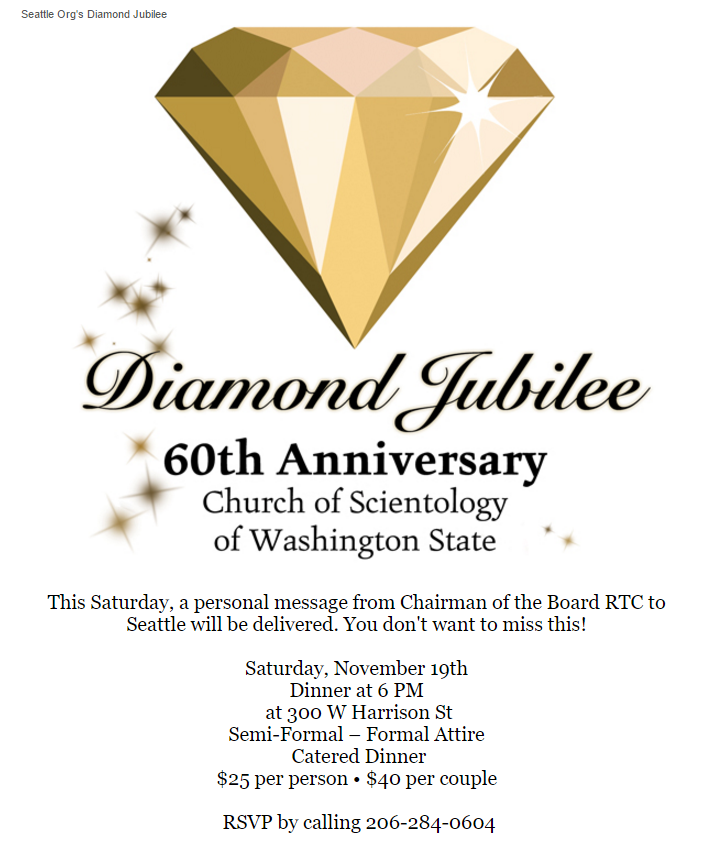 It's always ABOUT to change
Been that way since 1950….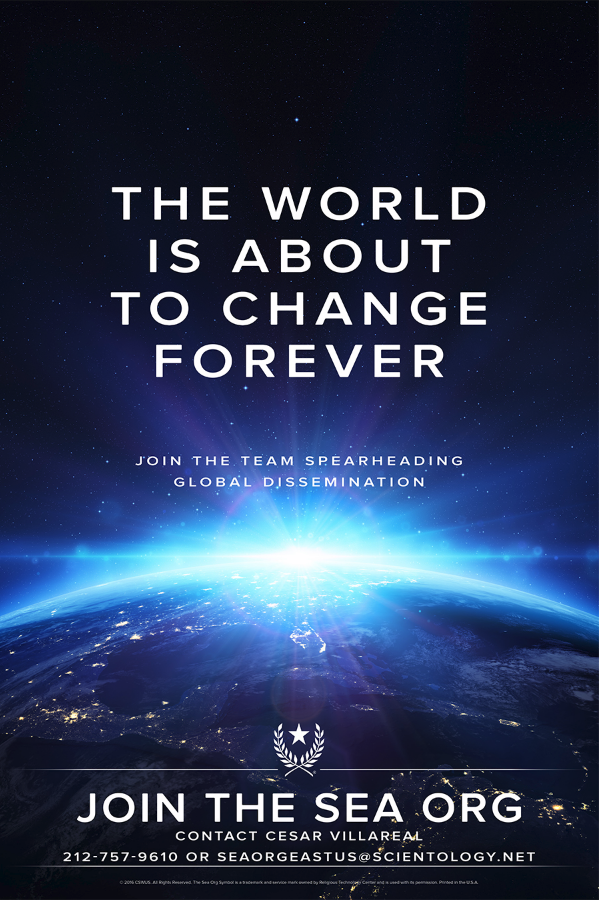 Former Finance Policeman
Notorious Finance Police enforcer Cliff Woods is going to teach you how to find a ruin for the holidays. And empty your bank account. Might even declare you…. He really could give you your ruin.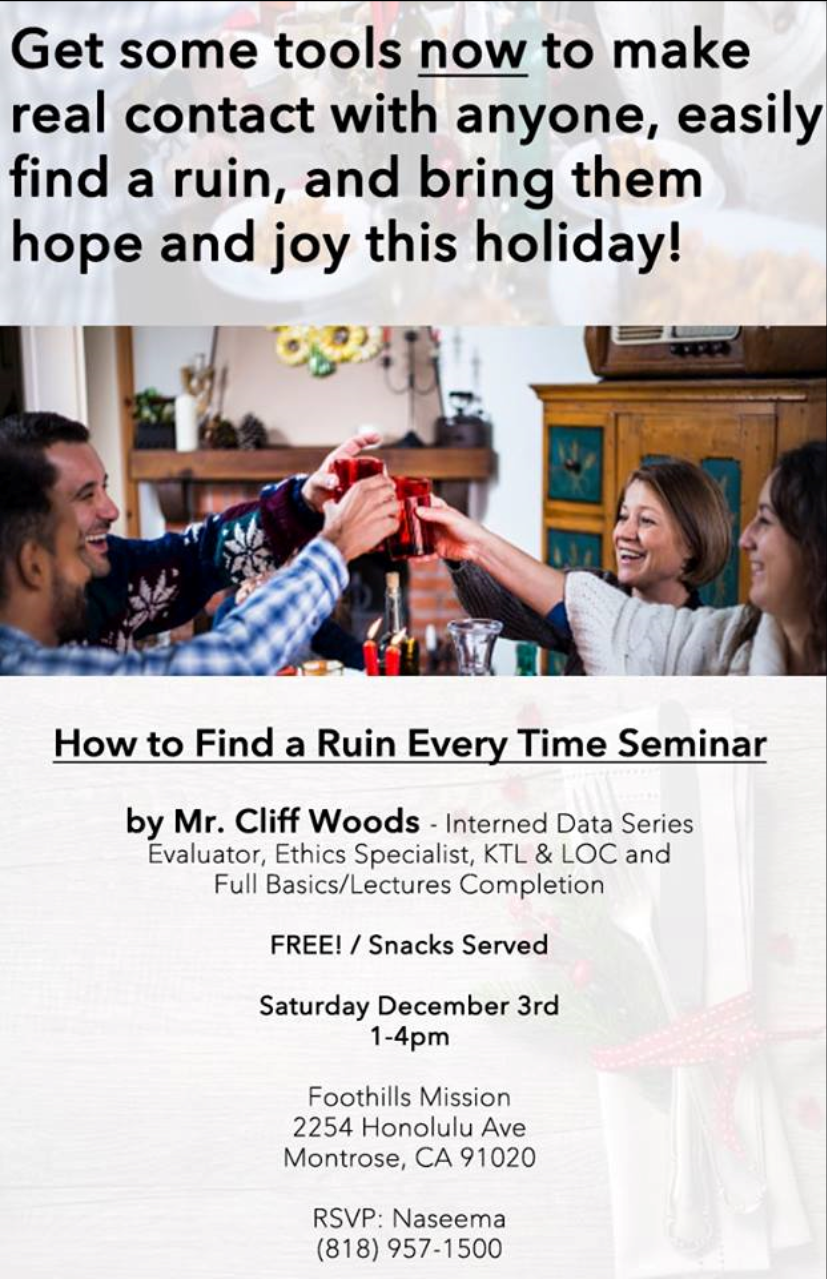 Food, glorious food
This is probably the biggest revenue stream to fund PAC Base Crew. They sure seem to put a lot of effort into selling food….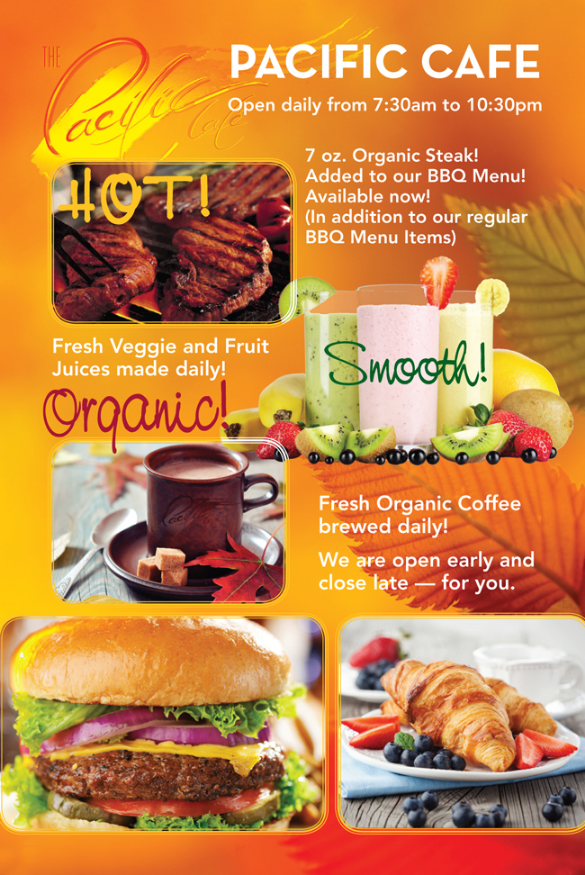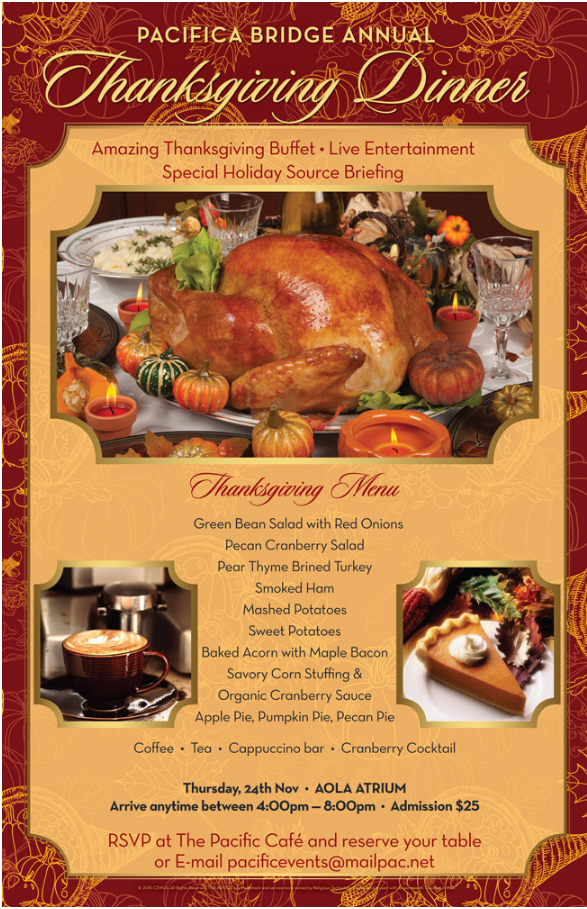 They will give you food…
As long as you hand over your wallet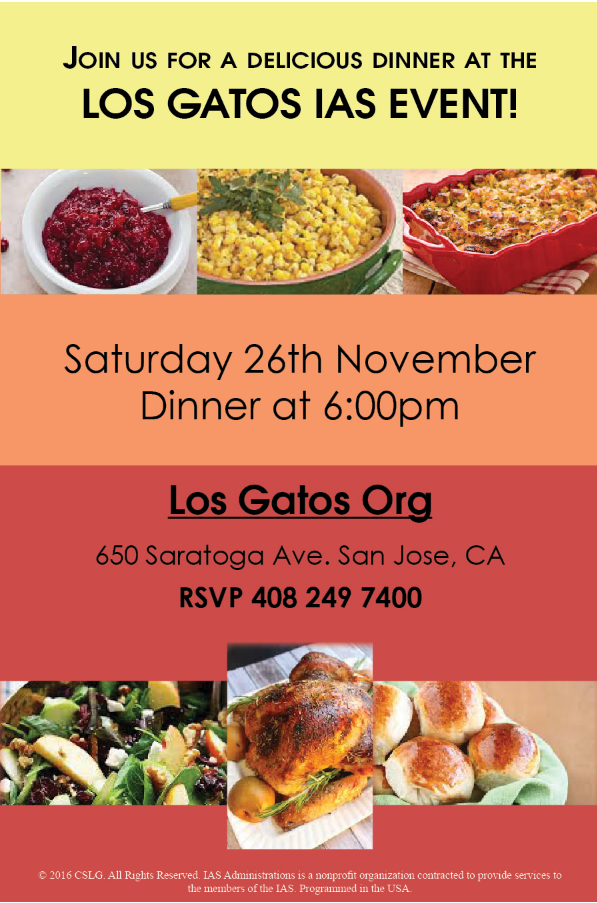 Strange Bedfellows
This woman proudly includes her connection to Landmark Education on her website. For anyone unfamiliar, this is the descendant of EST. They have to be really hard up to be using her as theiur poster child….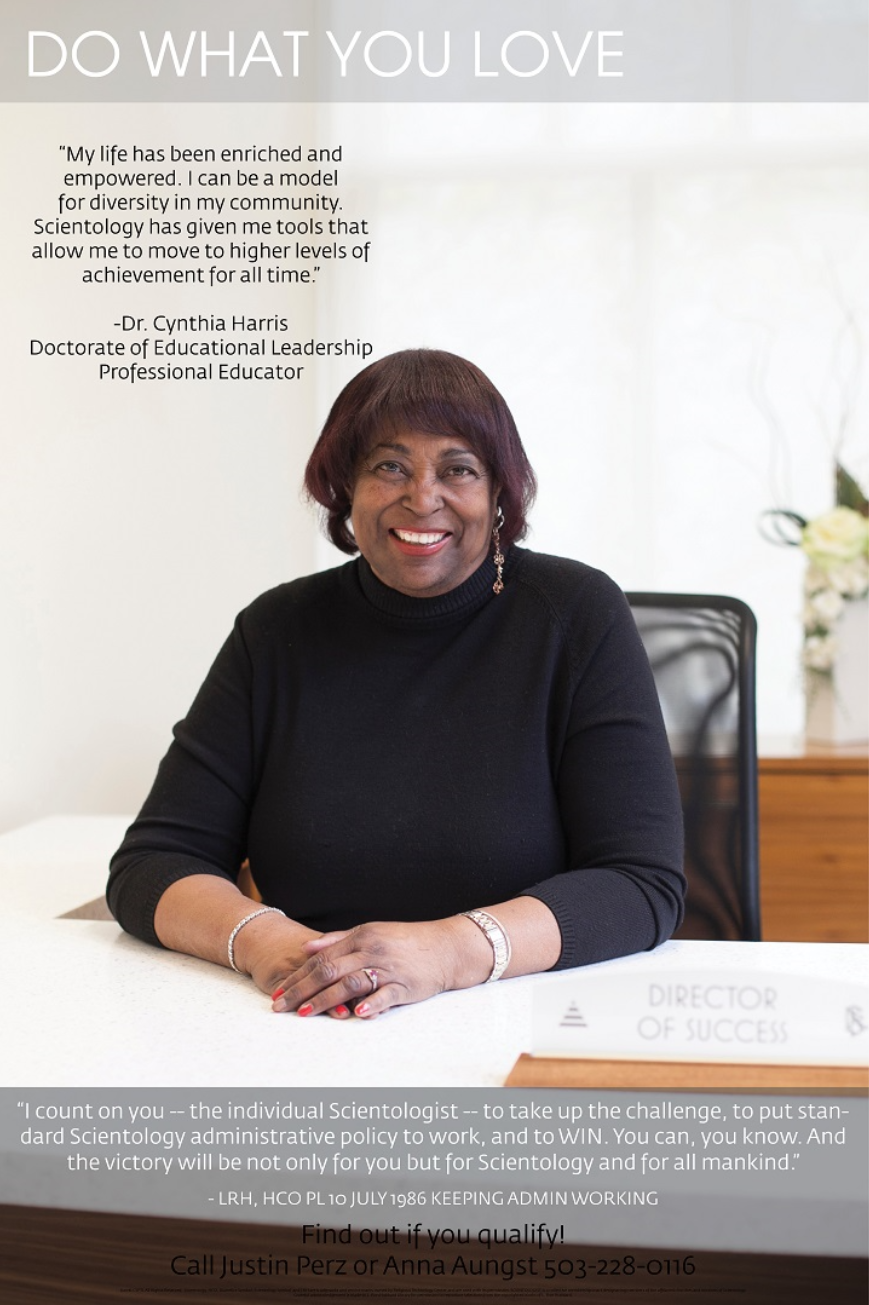 Things are bleak in PAC
All you PTS people, come on in and Andres will give you some tips and reg you for the PTS/SP Course. This is what AOLA is focused on these days apparently — not making OT's. The entheta in the world is overwhelming them apparently.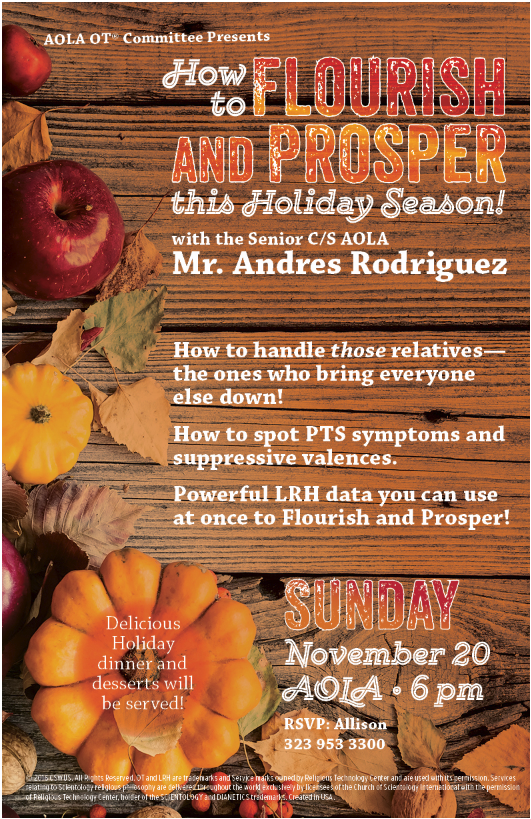 Coolest people on earth…
And he got the Freedom Medal in the stand up comedy category…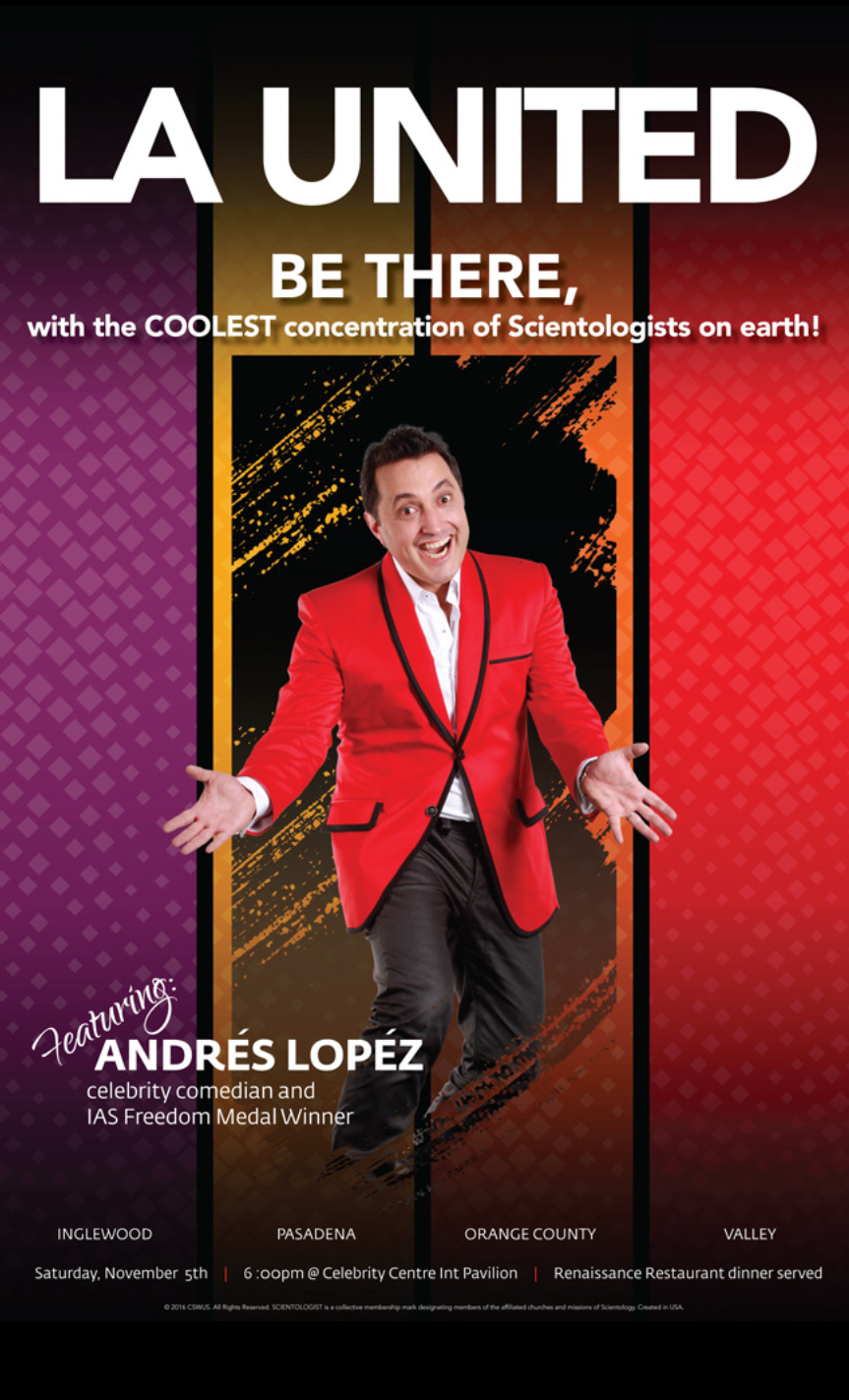 Ideal Orgs to "Start Getting Done". Finally…
But they bought buildings for New Haven and Philly and Detroit and Chicago a decade or so ago. That wasn't a start?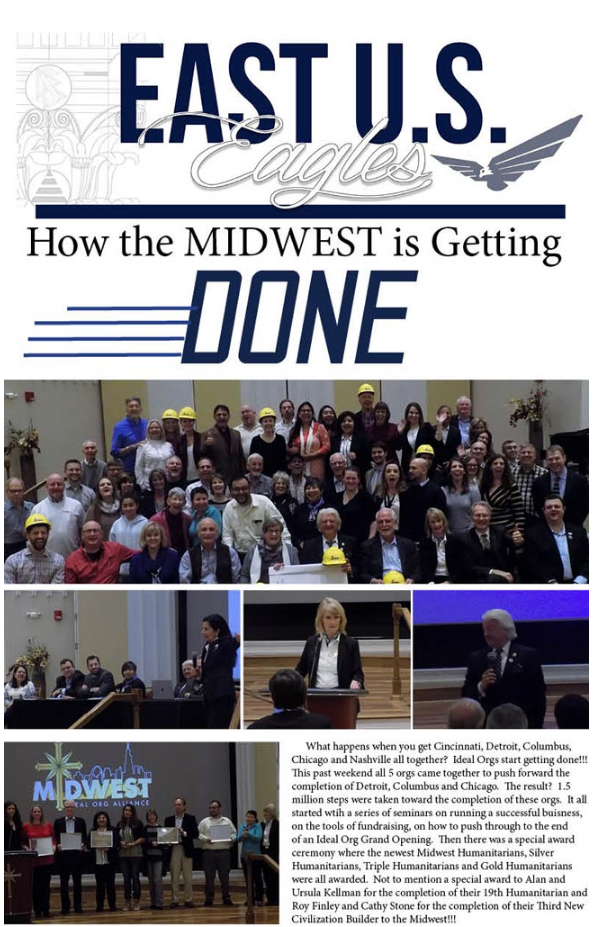 Black Friday
More Thanksgiving theme – but I think they are missing an element for their big Black Friday bash. Everyone else offers things cheap.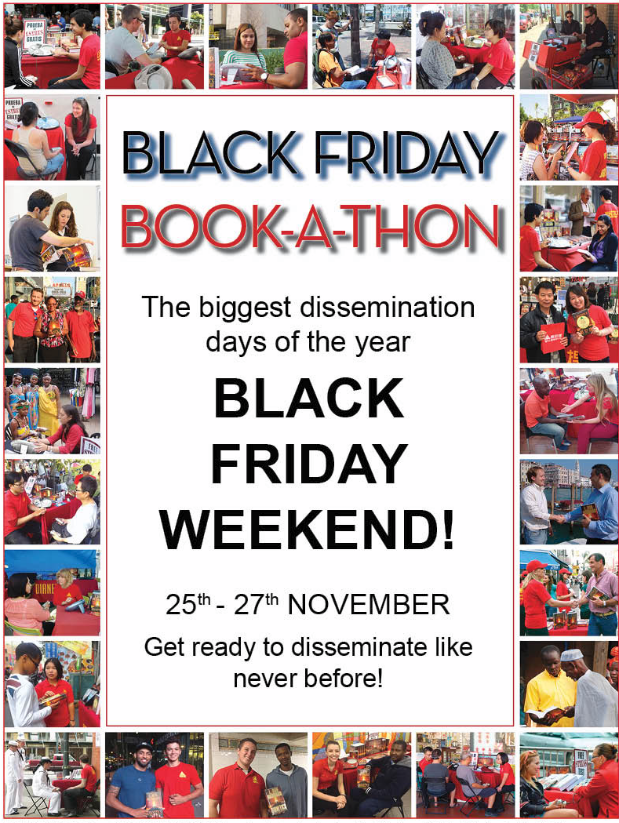 Thanksgiving CF feast — Wow!
Can you think of anything better to do for Thanksgiving? Poke yourself in the eye with a sharp stick maybe?
You can bet the food they have on hand in CF isn't going to remotely resemble this picture.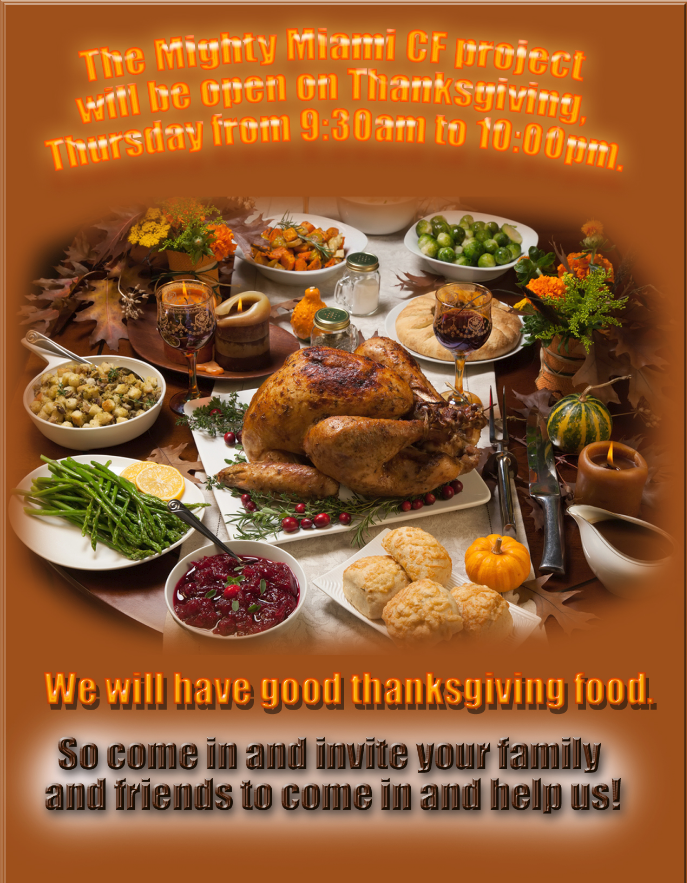 One World Government?
More conspiracy theories straight from the imagination of Ron.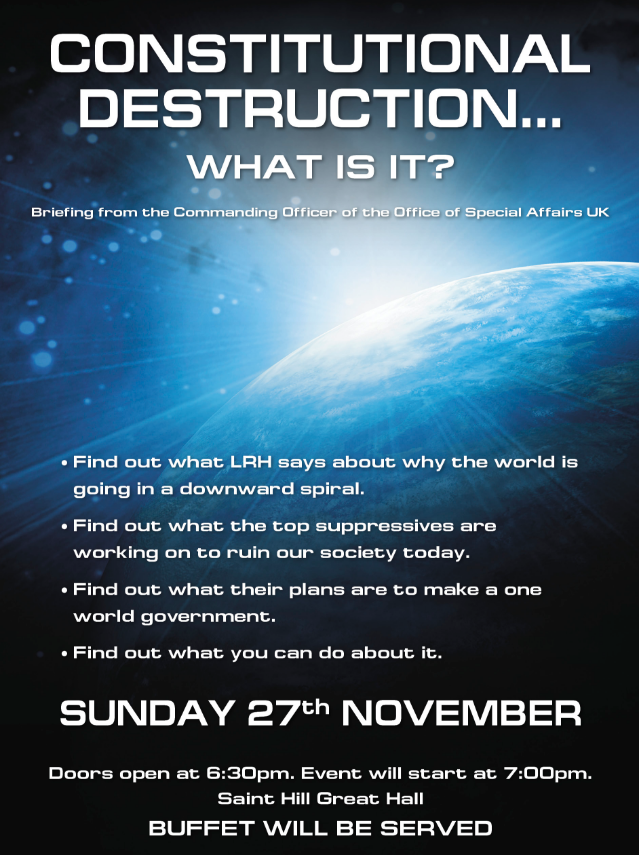 Suddenly there is a target
Dave is counting on this org to show at March 13.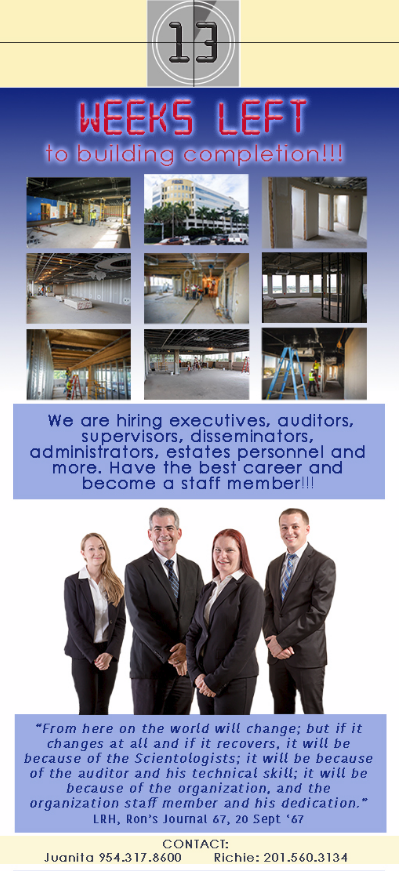 That's all?
Just everything there is to know? Isn't that sort of hiding your light under a bushel?
Odd pairing
What are the odd Tom and Victoria Cummins doing in Odd? Anywhere there is a photo op I guess? How come they didn't appear in EUS?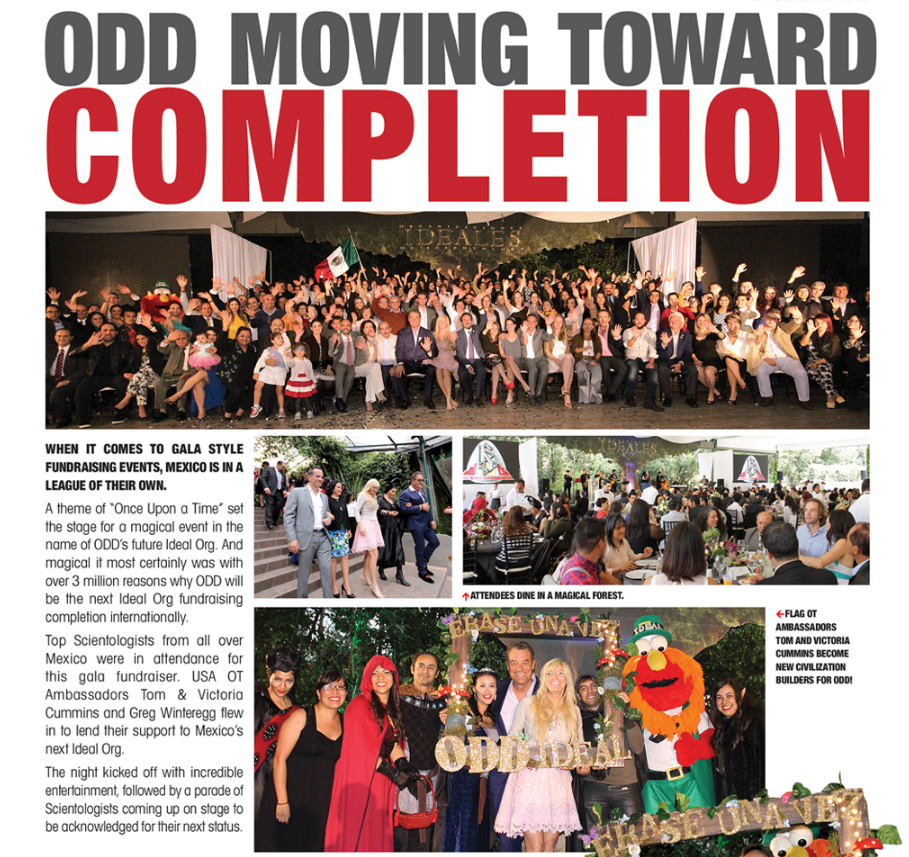 A Holiday Celebration
Of the IAS accomplishments? Wonder if he is going to tell everyone how much money they collected this past year and how much they spent on anything?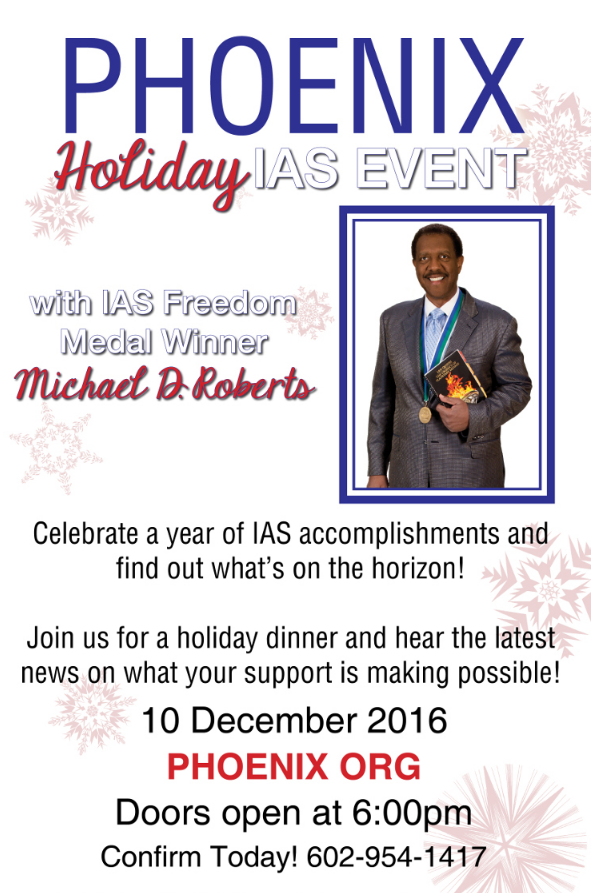 How about Outback?
They have no idea where? How hard can that be to figure out?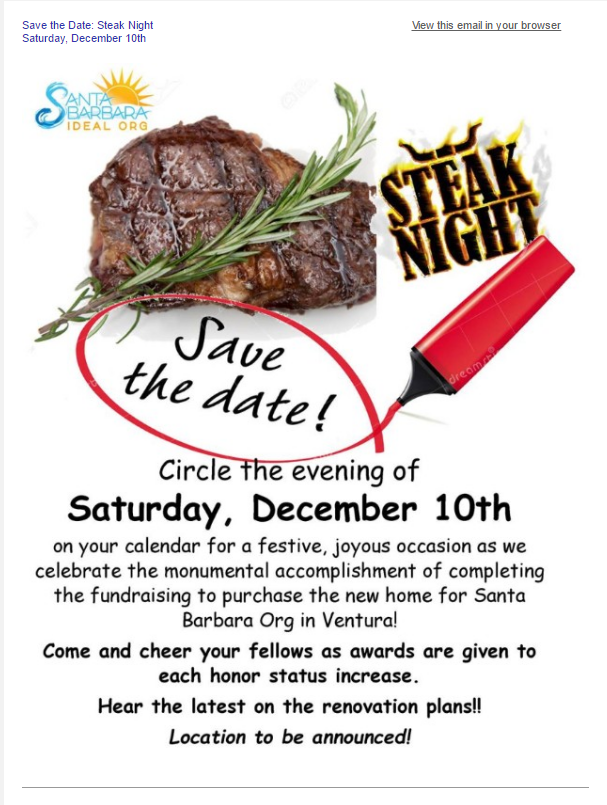 More food
And charging a pretty penny for this one. Could be a big money-maker for a traditionally bad income week.
OMG!
She looks like she just saw her first org staff paycheck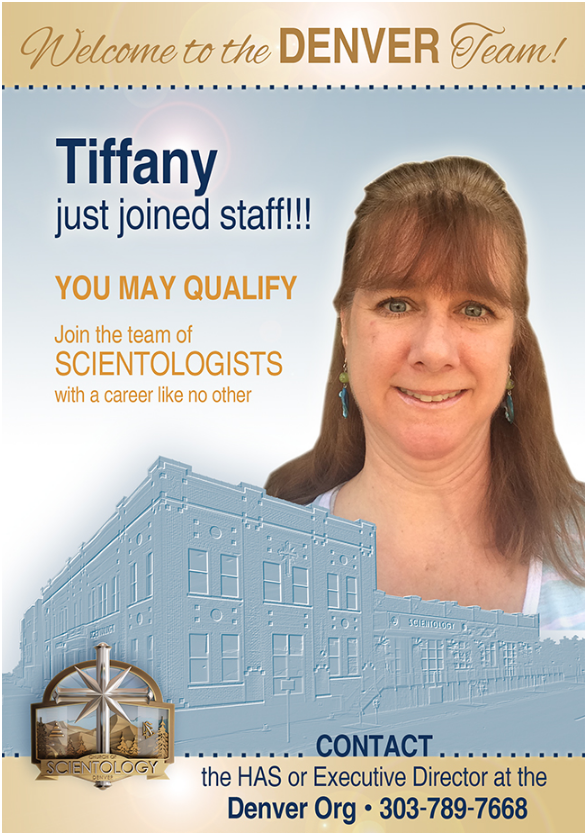 Have a wonderful Thanksgiving everyone.
Only 5 days til Leah's new show airs. And that is something to give thanks for.