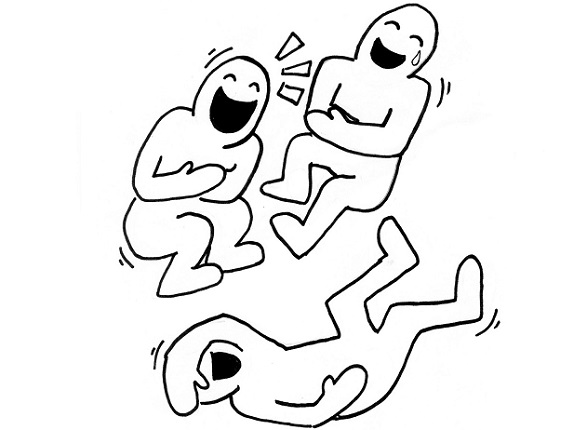 Tony Ortega has Sunday Funnies.
Today, I have Thursday Funnies. Some Special Correspondents sent these in and I could not withhold them from bringing a smile to the faces of readers of this blog (especially as the posting coming up tomorrow is one of the least funny things ever to appear on this blog).
This first is one of the funniest (saddest?) things I have seen in a very long time.
Apparently someone created a pack to overcome objections people have to joining the Sea Org. Obviously potential recruits have heard about the food. Or maybe they have seen it.
So, in typical scientology style, they "dead agent" the false rumors with some FACTS.
This "randomly picked" menu from PAC for a week is about as factual as one of Miscavige's Int even speeches.
I guarantee you could give this "menu" to any Sea Org member in the world and ask them what it is and they would never in a million years answer that they recognized it as having anything to do with the food they eat.
It just goes to show that when it comes to lying in an effort to make themselves look good, these people have no peers.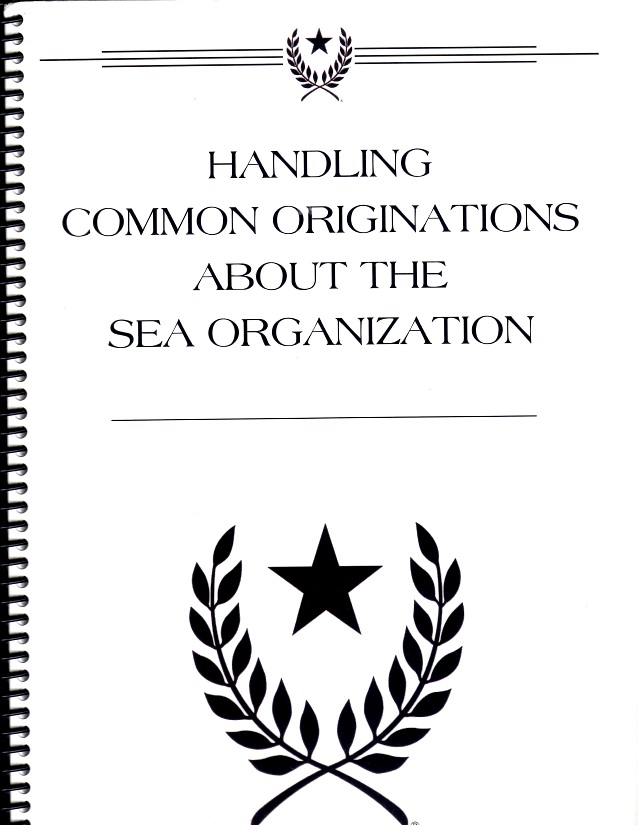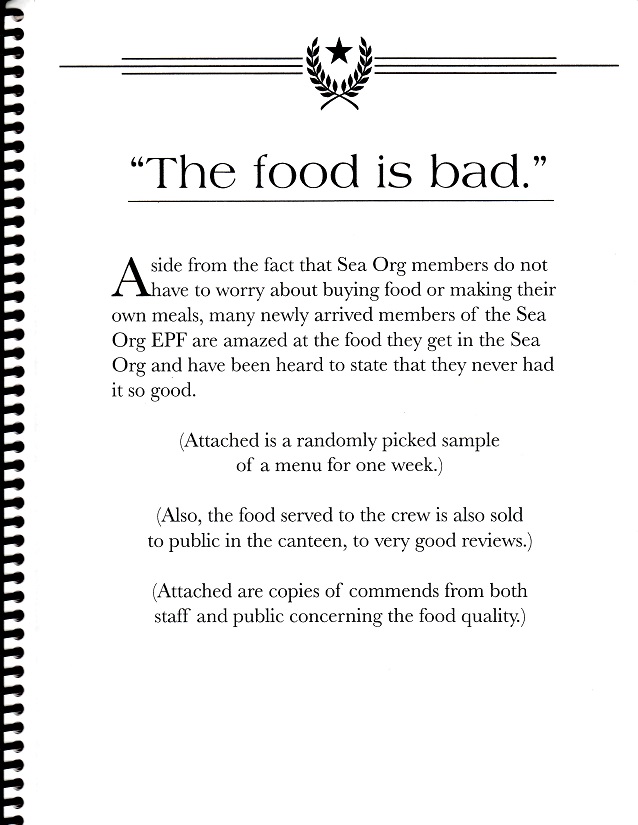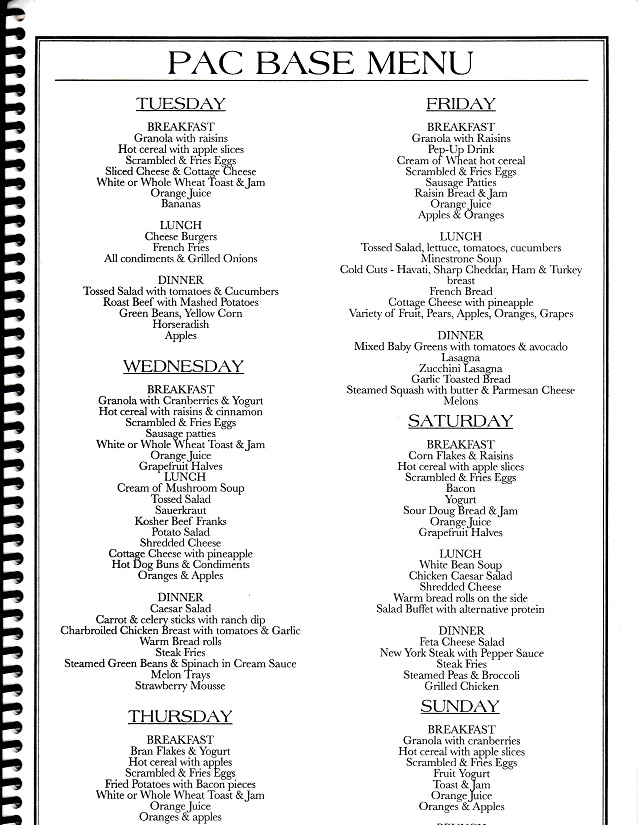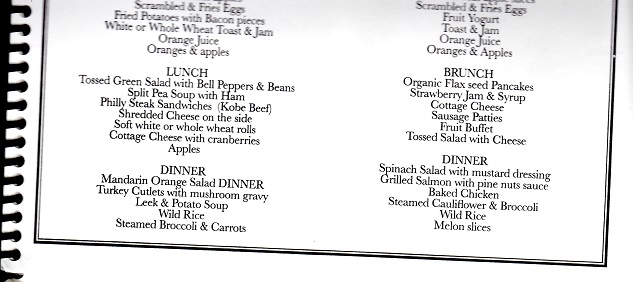 And then I got a second one and I just had to share it.
A course designed to handle financial stress! Of course. A surveyed button.
It is the briefest and most effective course in the history of scientology.
It contains all financial wisdom in a single sentence: Change your phone number, email address and stay away from anything associated with corporate scientology.  
This is 100% GUARANTEED to lessen your financial stress.
And that IS a money back guarantee!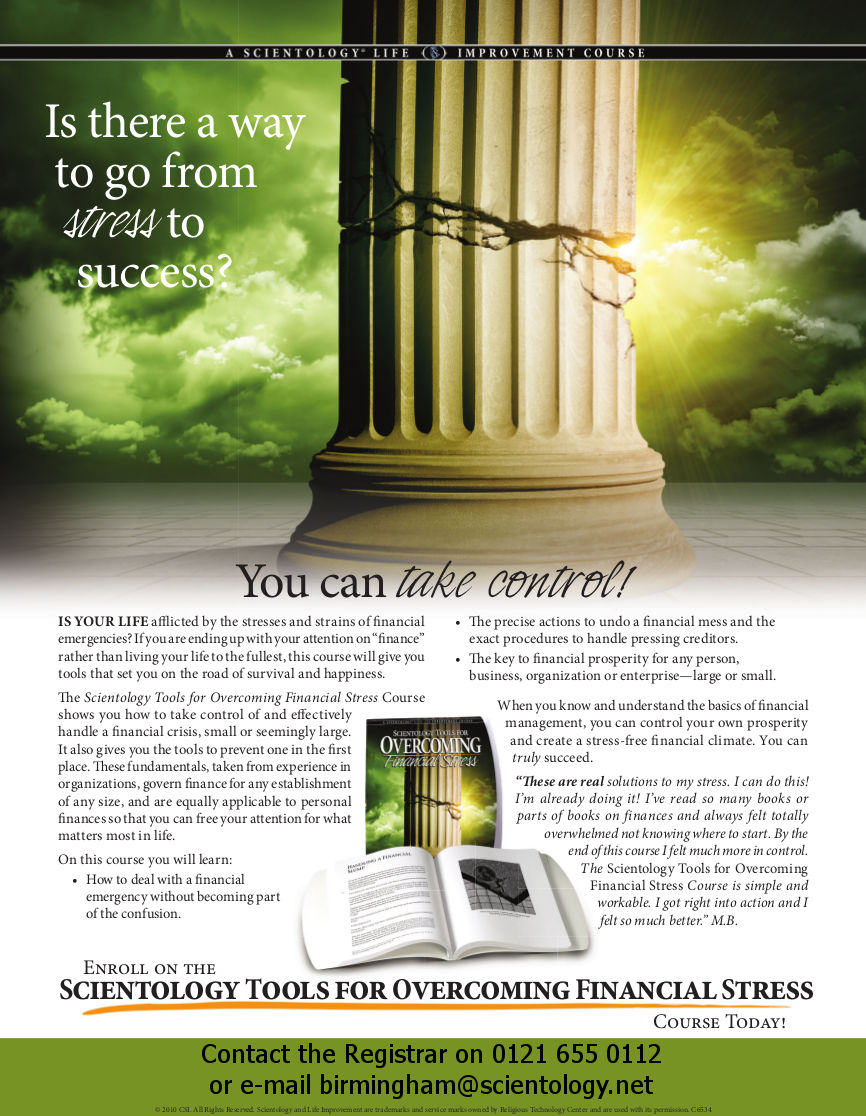 :