This is the first draft of a novel written by our old friend Terra Cognita.
I am serializing it each Sunday. Terra has ran out of topics to cover in Saturday essays… at least for now.
Terra welcomes all suggestions and feedback — this is a draft — you can note your thoughts in the comments.
I think you will find this an entertaining journey and hopefully will be looking forward to the new installments (about 6 chapters) each weekend for a while.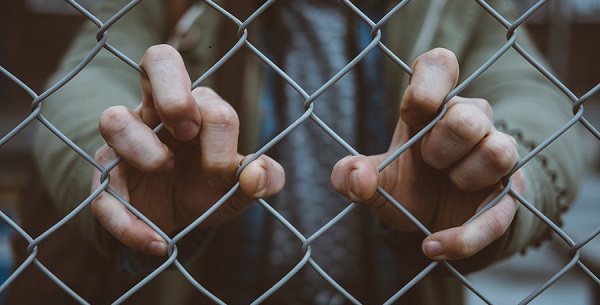 Time, Place, Form, and Event
Chapter 1
I was sitting at a white plastic table with my head buried in my arms just outside the sauna recuperating from the last twenty-minute sweat-fest when I heard the thump. Half the small dank room was taken up by the sauna, the other half by the table and a cabinet holding all our vitamins. The bare bulb overhead flickered, telling me there wasn't much life left in its filament. I glanced up toward the small window set in the redwood door.
"Joan, you okay?" I asked.
No response.
"Joan!" I called out.
Still nothing.
I roused my tired body off its plastic chair, stepped over to the door, and peered through the window. I didn't see anything on either of the top or bottom wooden benches like I expected. I looked down. Joan lay on her side on the cement floor, inches away from the heater. I flung open the door and stepped inside, enveloped by a wave of super-heated air. I knelt down and put a hand on her shoulder.
"Joan, you alright?" Her eyes were closed. "Joan?"
No answer. I shook her shoulder. "Joan?"
I leaned over to get a better look at her face. Her skin was surprisingly dry, not covered in sweat as I expected. I shook her again. No response. Not good.
I felt for a pulse on the side of her neck while I put my other hand over her mouth to see if she was breathing. I couldn't tell if I was feeling my own heartbeat or hers and if she was breathing, it was faint. Real faint. I started to panic.
I rolled her over on her back and put my ear to her mouth. Fuck. The only thing I could hear was my own ragged breathing and my heart ready to explode out of my chest. Fuck, fuck, fuck!
I took a deep breath, sealed my lips against hers and breathed into her mouth. Because that's how I'd seen it done on TV and it seemed like the correct thing to do. I wondered how long she'd been lying on the floor without breathing. How long could a human brain go without oxygen before cell damage? Seven minutes popped into my mind. I breathed into her again. And again. And then remembered about the "pulmonary" part of CPR.
I moved her left breast—yeah, they were big—to the side and put my hands on her sweat-soaked jersey over where I thought her heart was—over a good inch or two of excess fat—and pressed down three times in quick succession. I put my ear to her chest but heard nothing. So I pressed down three more times. And then switched to breathing into her mouth. Three times. Switched back to chest compressions.
Why iterations of three? Because that's how I remembered seeing it done on TV? No fucking idea. The heater clicked back on, sending out more waves of heat. If we didn't move, we'd become toast in seconds.
I stood up and grabbed Joan under the arms and dragged her out of the sauna, adrenalin helping to move the two hundred pounds of dead weight. I lay her down on the cool tile floor and resumed my "CPR." Maybe it was a good thing the tile was wet from my sweat; like maybe it added to the coolness; maybe it added to her distress. I had no fuckin idea.
"Help!!!" I screamed.
Chapter 2
The registrar, "reg" for short, regularly pulled students off course to enlighten them about Scientology services. The reg was responsible for signing people up for their next service. I'd finished reading Dianetics, The Modern Science of Mental Health, commonly referred to as Dianetics, by L. Ron Hubbard, and was ready to delve in to my past. And uncover all those hidden traumas ruining my fuckin life. The ones keeping me from having the life I'd been dreaming about for the last dozen years.
"Rick Shade! I'm so glad to finally meet you," Kim said. "I hear you're doing really well on the Communications Course. You're making real progress." Her smile filled the high-ceilinged room. I'd heard she didn't have a boyfriend.
I shrugged modestly.
"So… Your next step on the Bridge is the Purification Rundown," she said.
"The Bridge?" I said.
"The Bridge to Total Freedom," she said, gesturing to a large poster taped to the wall behind her desk.
What interested me most was the last column on the chart which listed the "Ability Gained" from doing each "level." One of them read, "The ability to communicate freely with anyone on any subject." I was decent at communicating somewhat with some people on some subjects but couldn't remember a time I'd ever had the ability to communicate freely. Especially in front of an audience. Having to read in front of class in school was just about the scariest thing I'd ever experienced. Just saying.
"And what's this Purification Rundown?" I asked. Getting purified sounded like a good thing.
"The Purification Rundown is so cool. People love it," Kim gushed. She had perfect teeth and was only a couple of years older than me.
"Uh, huh."
"You sit in a sauna in order to sweat out all the drugs and toxins in your body that prevent case gain."
"Case gain?"
"Your 'case,' is that part of your mind that's holding you back."
"Like the 'reactive mind.' Like LRH—L. Ron Hubbard—talked about in Dianetics," I said.
The reactive mind was that subconscious part of the mind that recorded everything during times of pain, loss, and unconsciousness. And was the main culprit in fucking up a person's life. Dianetic auditing was all about ferreting out these types of incidents. Apparently, once a person looked at these incidents enough times, their power over him vanished. Sounded a bit Freudian but I'd only taken a single class in psychology. It made sense to me that traumatic incidents in my past were screwing me in the ass. And what were causing all of my problems.
"That's right," Kim said. "Your case is your reactive mind. Ron found that one of the major factors holding people back from being able to access these incidents in the reactive mind is drugs."
"Drugs."
"All kinds. Street drugs as well as those prescribed by doctors. Their residues are all stored in the fatty tissue of your body. You sweat out all these residues in the Purification Rundown. You cleanse the body. It's incredible. Just amazing the difference it makes."
"So you've done this Purification Rundown?"
"I did the Purif last year. Oh my God! I can't believe what oozed out of pores! And my skin… It's so much softer."
Kim looked like the type who'd never had zit in her life.
I nodded.
"These drug residues, like from stuff I'd taken years ago… They just oozed out my body. It was incredible."
"But how'd you know they were from the drugs you'd taken?"
She smiled widely. "Oh, you know. Believe me, Rick. It's obvious."
I nodded.
"I've never felt cleaner," she said. "It was incredible. It was like the front windshield of my car had been cleaned for the first time in years. Like before, I'd been looking through this totally filthy glass and now… Know what I mean?"
"I can only imagine," I replied.
"After the Purif, it was like everything was clearer. Like magic time."
"Magic time?"
"You know, that time just before the sun sets when everything kinda glows with that beautiful lighting."
I nodded.
Her excitement added to her beauty. I didn't want to go back to course. Just wanted to sit there all night talking with Kim.
"While you're doing the Purif, you should do the Student Hat," she said.
"That's what I actually came in to do. The Student Hat. My old girlfriend said it'd help me to study."
Kim rolled her eyes. "Oh my god. She was so right. Ron discovered the exact reasons why people have difficulty with learning. It's so simple, yet so profound. You are gonna love this course. It's like a cornerstone of life. It should be taught to all kids once they're old enough to read. I can't stress how important this data is."
"So you're saying I'd be doing this course while I sat in the sauna?"
"No, silly! Not at the same time," she smiled again. "You'll do the Student Hat after or before your five hours in the sauna. Like you might do the Purif in the morning and do the Student Hat in the evening from seven to ten."
"How long does the Purif take?" I asked.
"It's different for different people. Like people who've taken lots of drugs usually take longer than those who haven't. A rough estimate is four to six weeks. Some people complete the Purif in two or three. Some people take longer. It all depends."
"And how long does one sit in the sauna?"
"Five hours per day."
"No way! I'd shrivel up and die!"
"Not all at once, Rick! You sit inside for ten or fifteen minutes at a time and then you take a break and then you go back in."
"And you do this for five hours?"
"The time goes by really fast. I played games with my twin. Talked. Read magazines. Those types of things. It's actually fun."
"I would imagine all the heat and sweat wreaked havoc on the magazines."
"Totally destroyed em," she laughed. "But I had a great time. My twin and I really got to know each other. Oh my god, it's like we're best friends now."
I nodded. For the thousandth time.
"So what do you say we get you signed up?" Kim said.
"For the Purif and the Student Hat?"
"You're gonna love em. I guarantee they're gonna change your life."
"How much money we talking?" I asked.
"The Student Hat is three hundred and fifty dollars. The Purif is two thousand, five hundred. How would you like to pay for them?" she said brightly. As if she was a barista and I'd just ordered a tall latte.
I visualized the balance in my checking account: four hundred bucks and change. And then how much I needed to survive from month to month—even if I wasn't paying any rent. My part time job at Starbucks didn't provide all that much and Santa Barbara wasn't a cheap place to live.
I shook my head. "Don't have the funds right now, Gonna have to save up for these."
Kim wasn't deterred. "How much is in your checking account?"
I told her.
"And what about your credit cards? Do you carry a balance?"
"I try to pay off the balance each month. You know, so as not to incur any interest."
"That's smart, Rick," Kim said. "What's your limit?"
I shrugged. "Around three or four grand, maybe." Two months ago the bank had bumped my limit to exactly five thousand dollars.
"Perfect! You can simply pay for the Purif and the Student Hat with your card."
I imagined my next Visa statement: owing twenty-five hundred dollars. And with no way of paying off the balance. I glanced out the window. Headlights reflected off the building across the street. Kim smiled at me from across the desk.
"Might be better if I paid for everything once I'd saved up the money," I said.
Kim frowned. "I hear what you're saying. You're scared to spend the money, right?"
"Well…I wouldn't say 'scared' exactly."
"Know this, Rick. That's your reactive mind talking. Plain and simple."
"Like LRH talked about in Dianetics?"
"Exactly. The reactive mind doesn't want you to get better. It wants you to stay just the way you are."
"Really?"
"The reactive mind will do anything to survive. To hold on to those incidents holding you back. It doesn't want you to change. And there's something else, too."
"What's that?"
"You'll become so much more able, you'll make back the money in no time. I've seen this happen time and again. People do a course, get some auditing and just seem to blossom. Their ability to confront life and handle things grows so much, the money just seems to flow their way."
I wanted to believe her. I wanted to change. "Really?"
"Sounds kind of unreal, right? Almost like magic."
I nodded.
"But I swear to you, this is what happens. It's uncanny. The ability gained is so great, and people become so much more able, they more than make up for what they just spent. Which by the way, is incredibly inexpensive compared to the cost of college. I mean, the Student Hat alone…just think what you could do if you could easily study any subject, like you could really get the data. Just think what you could do."
"Would be great," I said.
"I know, right! So you should get these services right now and not let your reactive mind do your thinking for you. You owe it to yourself. You're a good person. I know you are." Kim reached across the table and put a hand on mine. "I sensed it the moment you walked in the room. I like you, Rick."
I glanced at the hand and its smooth olive complexion. I took a deep breath and pulled out my wallet.
She released my hand, took my card, and swiped it through the machine I'd been trying not to notice on the side of her desk.
I signed my copy of the receipt.
Kim said, "Alright! Let's get you signed up!"
One of us was excited. The other, hopeful.
Chapter 3
"Help!" I screamed again. "I need help!"
Three breaths in; move left breast out of the way; press down three times. But not so hard as to break a rib. Which I recalled was a real thing.
I glanced at my dead cell phone on the table. Which I'd forgotten to charge the night before. And on which I'd been watching videos over breakfast. Fuck.
Three more breaths; move breast; three more chest compressions. I had no idea what else to do but keep on doing my total-amateurish, pathetic-ass CPR. Which didn't seem to be working. Had her skin taken on a bluish hue or was it my imagination? Or was her coloring due to the shitty-ass lighting down there in the shitty-ass basement of the shitty-ass old building.
I put my ear to her mouth but was breathing so hard myself, I couldn't tell if she was any air going in and out of her or not. If her chest was moving, it might have been my imagination.
"Help!" God damn it. Where was everybody?
I brushed Joan's wet hair out of her eyes.
"Help! Anybody!" I screamed.
As far as I knew there were three others in the whole org: Supervisor, Doug, and his one student two floors up in the course room, and Brenda, the executive director. Org was short for organization, which is what Scientology called their churches. No fuckin idea why.
"Help!"
I might have heard pounding on the stairs. Might have been my heart.
"Help!"
How the fuck had they even allowed Joan to do the Purif? The woman was easily a hundred pounds overweight. Maybe a hundred and fifty. Besides walking up and down the aisles in a supermarket, the last time she'd exercised was thirty years ago when she was in college. I know. She'd told me her life story while sitting in the sauna. You hang with someone in a small box for five hours every day for weeks on end and you learn a thing or two about em.
Chapter 4
A week earlier, Joan and I were sitting outside the sauna choking down our first bowl-full of vitamins with glasses of cal-mag—a concoction of water, vinegar, calcium, and magnesium. Per Hubbard's theory, the body needed to replenish all the bad shit we sweated out with high-quality vitamins, minerals, and oils.
"I guess we're gonna be spending some time together," she said.
"Guess so," I said.
Both of us were dressed in swim trunks. Me in my faded, red board shorts. Her in a black one-piece. She wore a loose-fitting, magenta-colored shirt over hers. I was bare-chested and showed little fat. Joan wore shower slippers. I was barefoot.
"My son's just about your age," she said. "Twenty-four. At UC Santa Cruz. Getting his masters in Marine Biology."
I glanced at the diamond ring on her left hand. "I take it you're married."
"Twenty-five years this August. Bill."
"Bill?"
"My husband. Bill Macias. Maybe you've seen him around?" She smiled. "Tall, dark, and handsome."
I smiled back. "Oh, sure. That Bill." Short, dark, and dumpy.
"He's on his PTS/SP course."
I nodded. Like I knew what that was.
Joan washed down the last of her vites and stood up. "So…ready to get started?"
"Might as well get this show on the road. You want to go jogging outside or stick to the treadmill?" People were supposed to exercise for fifteen minutes prior to jumping in the sauna to get the blood flowing.
Joan rolled her eyes. "Think I'll stick to the treadmill. That okay with you?"
"Fine with me." For me, fifteen minutes of any kind of exercise was a walk in the park. Inside, outside, didn't make any difference. I was in good shape.
I followed Joan into the adjacent room with the two treadmills and set of dumbbells. I jacked up the incline, upped the speed, and hopped on. Trepidation showed on Joan's face. Three minutes into her "run," and she was huffin' n puffin'. By the time we hit the sauna, her jersey was soaked. I'd barely broken a sweat.
Joan put her face up to the thermometer on the far wall of the little redwood box that would be our home for the next three to six weeks and said, "One-o-five. Feels hotter."
I wondered if I would ever work up a sweat at that temperature. The control dial next to the heater read "four." Out of ten. I climbed up on the top bench and leaned back against the wall. Joan spread out her towel on the lower bench and sat down, breathing hard.
I glanced at my watch some minutes later. A half hour down, four and half to go.
Chapter 5
We'd just returned to the box from a ten minute break after two and half hours into our second day on the Purif. I sat down on my spot on the top bench. Joan sat down in her regular spot on the lower bench in the opposite corner as the heater. A fine sheen of sweat covered her body.
"So, how'd you get into Scientology?" she asked.
"My old girlfriend got me in. Patty Thomas. Maybe you've seen her around."
"Oh sure. I know Patty. Twinned with her for a while on Student Hat."
"Speaking of which, Student Hat is what brought me in. Figured I could use a study boost. I go to UC Santa Barbara. I mean, not right now. I'm on summer break. Start back in the fall."
"Student Hat is a great course. You learn the fundamentals of how to study pretty much anything. Makes school sooo much easier. At least that's what I've heard. The last time I actually stepped into a course room was years ago." She chuckled. "As I'm sure you can tell."
I nodded politely, and asked, "So, Joan, what do you do when you're not sitting in a sauna? You work?"
"I'm an enrolled agent," she answered.
"Enrolled agent? What's that?"
"We're similar to accountants but do nothing but tax work."
"Like income taxes. Ten-forties, that kind of thing?"
"Exactly. Come tax season, I'll be working twelve hour days. Or longer."
"I do my own taxes. Online."
"You're young. Probably not making much money yet. Don't have a lot of assets to consider, right?"
"I work at Starbucks. Got a car and a computer. That's about everything that's of any value. Not much to account for."
Joan took a swig from her water bottle. "So what do you think? How long you want to sit in here this time? Ten minutes? Fifteen?"
"At least fifteen," I said. "Maybe twenty, twenty-five. But if you don't want to go that long, you don't have to. We don't have to sit with each other the whole time, right? I mean, you could sit right outside the box while I'm still inside. Or vice versa. I think that'd be okay."
If I wanted to sweat all those drugs and toxins out of my body within the next month, ten minutes at a time wasn't gonna cut it. I rarely began to sweat until minute thirteen. I'd been timing myself. I glanced down at my waterproof watch. And then at my forearm. Hardly damp.
"So you just walked in the doors a few weeks ago, right?" Joan said.
I nodded, recalling the moment.
Chapter 6
The former three-story hotel hadn't looked like much from the outside. Termites and salt air had gotten the better of its wooden window frames, and its stucco sides were ten years overdue for a power-wash and coat of paint. The mismatched furniture inside the lobby complemented the exterior. The nineteen or twenty-year-old girl behind the old office desk in the lobby couldn't have been more of a contrast.
She stood up and held out a hand. "Hi, I'm Lynn." Her long brown hair glistened under the old lights. She could have been a model for Crest and Clairol.
"Rick Lee," I said, shaking her warm hand. I hardly wanted to let it go.
"So how can I help you, Rick?" The smile hadn't left her face.
"My girlfriend said you guys had a course on how to study better."
"We do! Who's your girlfriend?"
"Patty Thomas."
"I know Patty! She's great. Oh my god. Welcome!"
I smiled. Lynn smiled. We all smiled.
A clipboard and pen magically appeared in her hand. "The first thing you need to do is an OCA," she said.
"An OCA?"
"An Oxford Capacity Analysis. It's a series of questions designed to locate exactly what needs improving in your life."
Like other than my study problem?
She handed me the clipboard with an answer sheet and small pamphlet. I flipped through the questionnaire: three possible answers to each of two hundred questions: a) yes or most of the time; b) sometimes or don't know; and c) no or never.
"I'm really just here to check out this study course," I said.
Lynn walked around the desk, put a hand on my shoulder, and looked up into my eyes. "Don't worry. You will. The OCA helps pinpoint the areas in your life that need addressing. Like what might be at the root of your study problems." She smiled brightly. Full wattage. Had they been playing the right music, I would have slow-danced with her right then and there.
I shrugged and smiled back. Her wide, brown eyes gleamed with promise.
She pointed to a cracked leather chair across the lobby. "You can sit over there. Just tell me when you're done."
Sure, why not.
I handed in my OCA after I'd finished. To Lynn. Who seemed genuinely happy to see me again. She "graded" the test and marked the results on a graph.
Ten minutes later, I was sitting across a table from Dan, the "test evaluator," in a small office on the second floor. The army-green desk, matching filing cabinet, and three chairs had seen years of use, probably in the accounting firm across the street. Travel posters with scenes of Europe hung on three of the walls. I recognized Big Ben and the Eiffel Tower. I figured the windmill in the field of tulips was a scene from somewhere in Holland.
Dan told me that he and two of his fraternity brothers had been working at the mission ever since they'd graduated from UCSB that June. We'd probably partied at the same keggers in IV—Isla Vista, the adjacent student community. He seemed like a nice guy.
He flipped around my OCA graph and slid it across the desk. "All these points below this line indicate areas in your life that need improvement."
Most of the dozen points fell well below the horizontal middle line. "Communication" and "Responsibility" scraped the bottom.
"I've always been shy," I admitted. I would rather have dangled my legs over a thousand foot cliff than stood before an audience. Opening up to others was as fun as a trip to the dentist and talking to girls had always been awkward. Lack of confidence tugged at my psyche like a ball and chain.
Dan nodded knowingly. Like he'd seen it all before. He leaned in and pointed at the "responsibility" section of the graph. "This indicates there are areas in your life you're not taking responsibility for; areas you haven't confronted that need changing. Let me guess; you haven't figured out what to do with your life. Am I right?"
"Well… I don't know if I'd go that far. I mean, you know…I'm doing alright. It's not like I'm destitute and living on the street. I'm going to school. I'm still young and…"
Not choosing a major was bad enough. Not knowing what I wanted to do with my life was killing me. Why couldn't I just decide! What was holding me back from making a decision? And not just that decision. All fuckin decisions! I felt like I'd been stuck at a crossroads my whole life. Just sitting there. Gazing up one road after the other. Not knowing which route to take. Not having the balls to just choose a path. Any path. Sometimes I felt like my feet were encased in giant blocks of cement.
"I understand," Dan said. "But do you know exactly what you want to do with your life? Where you're going? What you'll be doing ten years from now? Are you taking full responsibility to ensure for a happy existence?"
WTF? Was the guy a mind reader? "Well…it's not like…"
Dan shook his head. "Got to say, Rick, this lack of decision is ruining your life,"—major emphasis on the word "ruining." "Everything in life is either expanding or contracting; moving one way or the other. Getting better or getting worse. Things are never static. Same with life. People are either improving or worsening. There is no in between. You're always moving one way or the other. I mean, what's gonna happen if you never decide exactly what you want to do with your life?"
End up working at a dead end job I hated?  Become more depressed than I already was? "Wouldn't be good," I muttered.
"Exactly," Dan said.
Over the years, gravity had pulled on the window, giving the glass a slightly wavy, distorted look. Kinda like how I felt at the moment. I wanted to walk over and look outside.
"You need to handle this," Dan said. "It's ruining your life." Big emphasis on the word "ruining." Again.
I nodded and let out a deep breath. Poor study habits were apparently the least of my worries.
"You should begin by reading Dianetics and doing the Communication Course," he said. "Dianetics will help you get to the root of your problems and the Communication Course will help you to confront people and life in general." He pulled out the book, Dianetics, The Modern Science of Mental Health, by L. Ron Hubbard, a copy of some kind of workbook, and a blank invoice. "Let's get you signed up."
I let it out another deep breath.
And pulled out my wallet.