This is the second installment of the first draft of a novel written by our old friend Terra Cognita. For the next little while it is our Sunday Serial.
Terra welcomes all suggestions and feedback — this is draft — you can note them in the comments.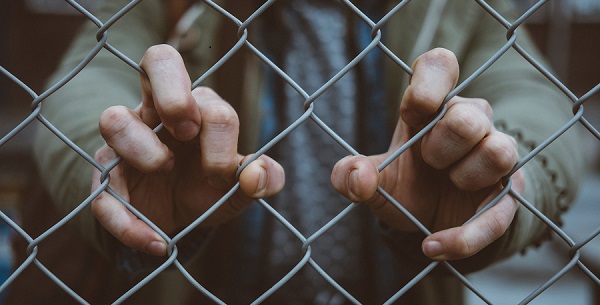 Time, Place, Form, and Event
Chapter 7
"Help!" I screamed. My voice was becoming hoarse. And Joan hadn't moved since I'd begun "CPR." Which seemed like an hour ago. I had to do something else. Like call an ambulance.
"I'm gonna run for help." I almost added, "Don't move. Stay where you are."
I jumped up and dashed out of the room and down the narrow hallway leading to the stairs. I bounded up the steps three at a time and at the first floor landing, yelled for help for the thousandth time.
"Rick? Is that you?" a voice called from upstairs.
"Yes! Joan's unconscious! And I don't have a working cell phone. Call 911!"
Doug came running down the stairs. I met him halfway between the first and the second floor.
He grabbed both my shoulders and leaned into my face. "Tell me what's going on!
"It's Joan! She just passed out. I've tried CPR but she's not responding. She's not breathing and I can't feel a heartbeat. You gotta call 911!"
"Okay, okay. You go back and stay with her. I'll call for help."
I nodded, turned, and sprinted back to the Purif room.
Joan hadn't moved. If anything, she looked bluer. I resumed CPR.
Three breaths in. Followed by three chest compressions. Three breaths, three compressions. Back and forth, all the while listening for the sound of sirens. Listening for the sound of Doug and a team of paramedics racing down the hallway. I glanced at my watch. What was taking them?
"Come on, Joan, breathe. Breathe. Come on." Three breaths, three compressions.
I thought of her husband, Bill. Short, dark, and dumpy. Where was he? At work? Probably. Maybe he was an enrolled agent, too. Hopefully, Doug had called him after he got off the phone with 911.
I paused and felt for a pulse. Her wrist felt cold. So did the side of her neck. The hard, tile floor was sucking the heat out of her. I grabbed the orange beach towel hanging over the back of her chair and covered her body. And resumed CPR.
Three breaths, three compressions. I remembered hearing the procedure had changed in recent years. Like people were only supposed to do the chest compressions. The breathing part wasn't necessary. Or was it the other way around? Maybe I was killing her. By breathing into her, wasn't I breathing in spent air? Air from which my lungs had already absorbed all the oxygen? Or at least most of it? Where the fuck were the paramedics!
I glanced at my watch again. Shit! It'd been close to twenty minutes since I'd dragged her out of the sauna. For the hundredth time, I wondered how long a brain could survive without going all vegetable. Seven minutes? Ten? Fifteen? For sure, not the twenty minutes she'd been out. Brain cells began dying after minutes. Or so I thought. I knew as much about brain function as I knew about CPR.
Uncharitable as the thought was, Joan might have been better off if she never woke up. Because lying in a bed with no brain function for the rest of your life was no life at all.
"Doug!" I yelled. "Where the fuck are you!"
Chapter 8
I'd just returned from a year of traveling abroad and had no clue what I wanted to do with the rest of my life. Big reveal, right? I'd never heard of Scientology.
"So," Dev said, "you going back to UCSB?" University of California, Santa Barbara.
I shrugged.
He held out his hand. "Pass me the fuckin joint, dude."
I passed him the roach and leaned back on the old ratty, inherited green couch. A single ray of light from the streetlamp outside pierced the layer of smoke swirling about the upper half of the room. White Rabbit played on the radio. I reached for another potato chip.
"So, what you gonna do if you don't go back to school?" Dev asked. "Like you only have a couple more years to graduate, right?"
"What you gonna do?" had been the question churning inside my head since I was old enough to realize Mom and Dad wouldn't be around to support me for the rest of my life. My big hope was to find my calling in college. So far, it hadn't happened. I sat at the crossroads. Not moving. Not having the guts to just choose a path and start walking.
"What about you?" I asked.
"Thinking of going into accounting."
"No fuckin way."
Dev and I had been best friends since eighth grade. The last place I imagined him sitting was at a desk crunching numbers. I looked out the window of the Little House—what my family called the cottage at the back of the property. No light shined from any of the windows inside the main house on the other side of the back yard. Which meant my dad and two younger brothers had already gone to bed. Tenth grade for Jake; twelfth for Jack; and for Dad, teaching three courses in history at Santa Barbara City College.
"You can always get a job in accounting," Dev said. He tossed the dead roach in the abalone ashtray on the scarred coffee table and grabbed the bag of chips. "And numbers don't lie. Like two plus two always equals four. And twenty percent of a hundred is always twenty. No bullshit, like there is in history and politics and subjects like that."
Math was one of my favorite subjects. He had a point.
"So you're no longer thinking of doing something in psychology?" I asked.
"Since I've been working at the jail and seeing who ends up there… I just can't see myself working with crazy-ass people for the rest of my life."
Dev had recently finished paramedic training while taking general education classes at CC. Santa Barbara City College: with its incredible views of the Pacific Ocean, yacht harbor, and zillions of tanned coeds.
"Thinking of transferring to Cal Poly," he said. In San Luis Obispo, a hundred miles to the north. "You and Patty want to see a movie tomorrow?"
Patty was five years older than me, involved in some kind of new age religion, and although I didn't know it, was about ready to dump me for a more mature model. She lived in a small apartment perched on a steep hill overlooking a narrow swath of Santa Barbara. I'd planned on seeing her later that night.
"I'll ask her," I lied. She didn't like any of my friends; I knew she wouldn't want to go.
Dev got up, walked across the small room to the "kitchen," and grabbed an orange soda out of the refrigerator. "Gonna hit the road, dude," he said. "Call me tomorrow."
I said I would. I brushed my teeth and grabbed my car keys.
Ten minutes later I was sitting on Patty's couch reading Problems of Work, by L. Ron Hubbard, the founder of Scientology. She appeared from the bedroom and sat down beside me. Her nightgown covered about a quarter inch of smooth thigh. Fuck going to the movies.
"You ought to read Dianetics, too," she said. "Heard of it? It's also by LRH."
"LRH?"
"L. Ron Hubbard. Everyone just refers to him as LRH. Anyway, it's all about how incidents in the past effect a person in present time."
"Like Freud, right?"
"No. Nothing like him," she scoffed. "Dianetics is much more scientific. Like with Dianetics you find the exact incidents holding you back in life."
Must have had a shit-load of those. Tell me more.
"You do this thing called auditing," she continued, "where an 'auditor'—kinda like a counselor—directs you to those exact incidents in your past that are causing your present time problems."
"I'd settle for being able to study better. Like concentrate on what I was reading for more than twenty minutes at a time."
"Funny you should mention that. They have a course that specifically addresses study problems."
"Really?"
"It's called the Student Hat. You should check it out, Rick."
The next evening, I walked through the front doors of the "mission."
Chapter 9
Doug burst into the room and kneeled down on the other side of Joan. "How's she doing?" he asked.
I shook my head. "No pulse. She's not breathing. I think she's dead." Or maybe she wasn't. I wasn't a fuckin doctor! I continued chest compressions. Maybe all of a sudden, her eyes would pop open and she'd say, "What's going on? Why am I laying here on the floor?" Then again, probably not.
Doug looked up at me. "I called Brenda. She should be here shortly."
Brenda was the ED. ED was short for "executive director," the person in charge of the org.
"And what about an ambulance. What's takin' em so long? And do you know anything about CPR?"
Doug shook his head. I didn't know if this meant he didn't know what was taking the ambulance so long, or no, he knew nothing about CPR.
"And what about Bill, Joan's husband? You called him, yet?"
"Not yet."
"Fuck, dude! You gotta call him. They gotta have his number somewhere around here." I remembered the Purif application sheet had a line for an emergency contact person. If this wasn't an emergency, I didn't know what was.
"Don't worry. We'll call him. We just gotta wait for Brenda."
"What? Why? No. Just call him, Doug. There's no reason to wait."
"No! We gotta wait. So, just keep doing what you're doing."
Without warning, Joan's bowels emptied, sending streams of warm shit oozing out of her swimsuit. I just about soiled my own trunks.
I said, "Oh fuck. What do we do now?" I thought, "Oh shit. She has to be dead now."
"Get a towel," Doug ordered.
"There's one covering her," I said.
"Get another one!"
I dashed inside the sauna and grabbed the towel Joan used to sit on. I ran back out and knelt down beside her. The small room smelled like a porta-potty at the end of an all-day, outdoor festival.
"Now clean this up," Doug said.
"What?"
"This shit. Clean it up."
"But… What about CPR and…"
"Just do it, man! I don't have time for any of your counter intention."
I stared down at the brown mass seeping out of from underneath Joan.
"Let's roll her over," Doug said.
"Like on her side?" I said.
"Yeah, so you can…get to her."
"You wouldn't have any disposable gloves, would you?" I asked.
"No."
Doug grabbed one of her shoulders and pulled. I pushed from the other side. Once we had her on her side, she flopped over on her stomach. Her magenta shirt reached the middle of her thick thighs and was stained brown. The stench just about killed me.
Doug reached in his pocket and pulled out a Swiss Army knife. "Here, use this to cut off her shirt," he said.
I felt nauseous. Had I wanted to, I could have forced myself to throw up without using a finger. I took the knife from Doug and began to cut Joan's shirt, starting from the top and working my way down. I tried not to touching the material when I got to the brown stain but the blade was only an inch long. I muttered, "Ah, fuck," as my fingers touched the brown wetness.
After wiggling her arms out of the sleeves, I pulled the shirt from under her body, held it out with two fingers before running to the bathroom to throw it in the trash. I thought of flushing it down the toilet but figured the last thing we needed was overflowing, contaminated water running down the hall.
Doug was talking on his phone when I got back.
"Okay," I heard him say. "Right… right… Uh, huh. No, I didn't. Okay, see you soon."
"Was that the paramedics?"
"No. Brenda. She should be her in a few minutes. In the meantime, we gotta clean this mess up."
I stared down at Joan's wide, flaccid ass. And wide, flaccid thighs. Both of which were covered in a thin layer of brown shit. Beginning with her thighs, I wiped off as much as I could with the towel.
"Get under her swimsuit, too," Doug said.
"Fuck," I muttered for the hundredth time.
"Just do it."
I lifted the thin nylon material of her swimsuit with one hand and slid in the towel over her dimpled ass with the other. I'd never performed a more disgusting task in my life and it soon became apparent that one towel wasn't going to take care of things. I tried not breathing through my nose.
"Rinse it out in the sink in the bathroom," Doug ordered.
I rolled my eyes.
"Come on, we don't have all day," he said. "Just do it."
I held out the soiled towel as I made my way to the bathroom careful not to let it touch any part of me. I stared down at the sink. Which was too small to accomplish much. No way would its drain have been able to accommodate all the crap on the towel. I stepped over to the shower, reached in, and turned the handle inside the stall.
Rinsing shit off a two by four-foot towel was only slightly less revolting than wiping it off a dead woman's ass. But I did the best I could before running back to Doug and Joan.
"Brenda just texted. She just pulled in the parking lot," Doug said. "Let's see if we can finish cleaning this up before she gets here."
We?
I took two more trips to the bathroom before he deemed the job "done."
"What about her swimsuit?" I asked. Which was still wet and stained.
Doug shook his head. "Nothing we can do for now. Don't really want to cut it off her. For now, let's just leave things as they are."
Chapter 10
Time:   Winter, 2016.
Place:   Santa Barbara, California.
Form:   Cognitive Dissonance.
Event: Walked in the front doors of a Church of Scientology. Got royally mind fucked.
Cognitive Dissonance is a state of mind in which a person holds differing and contradictory ideas or beliefs with regards to people, organizations, and religions. In other words, he chooses to look the other way in the face of things that make fuck-all sense. In my case, the ideas were those of one self-proclaimed messiah, L. Ron Hubbard, and his followers. The religion was Scientology. The cognitive dissonance was mine.
"Time, place, form, and event" was the required format for "getting off" all of one's transgressions, crimes, lies, indiscretions, pretty much anything considered not good. Because in Scientology, "clean hands made a happy life." Disclosing one's sins was the only way a person could hope to get better. As long as one withheld shit, he had no hope of improvement.
More on transgressions later.
Chapter 11
Doug and I were sitting at the table, every two seconds, glancing down at Joan lying on the floor when Brenda burst in the room.
"Smells like shit in here," was the first thing out her mouth. Then, "She's dead?"
Doug nodded. I nodded. God nodded. Fuck the ambulance.
Brenda's eyes took in the scene, eventually coming to rest on Joan. I could almost hear the gears turning in her head, wondering what to do. How to spin this. Doug didn't say anything. I didn't say anything. God didn't say anything.
"How did this happen?" she asked.
"She just keeled over in the sauna," I answered.
"Fainted?"
"I guess. I was sitting at the table taking a break when I heard this bump."
"So you'd left her in the sauna all by herself?"
"Just for a few minutes."
"But you'd left her all alone." Brenda's eyes bore into mine like a pair of hot, steel rods.
"I was right outside. Not more than five or six feet away from her." I didn't like the tone of her questions. Which sounded more like accusations.
"But you were her twin. You were responsible for her," she said.
Doug stared at me, his eyes tight, like he thought I'd abandoned Joan, too, and all this was my fault. Like if I'd stayed in the sauna with her none of this would have happened. I didn't say anything. Wondering if they were right.
"You were responsible for her," Brenda repeated, staring at me, as if waiting for me to admit my guilt.
I took a deep breath. Of foul air. All the while, trying my best to maintain eye contact with Brenda. Maintaining TRO—one of the first drills on the Communication Course. Because, as I'd learned recently, "that which one could confront, one could handle."
Chapter 12
Prior to the Purification Rundown, I'd done the Communications Course. It was the first course most Scientologists did, and had been developed by LRH to facilitate auditing—which I'd been told, depended heavily on communication skills.
"Do birds fly?" I said.
"Yes," Sandy replied.
"Thank you," I acknowledged. "Do birds fly?"
"Most of the time."
"Thank you. Do birds fly?"
"All the ones I've seen."
"Thank you. Do birds fly?"
"No."
"Thank you. Do birds fly?"
"I guess."
"Thank you. Do birds fly?" I glanced at the new girl two chairs down. If her skirt rode up another inch or two, there wouldn't be much left to conceal. I could just make out the soft hairs on her upper thigh that hadn't been touched by a razor.
"Flunk," Sandy said. "You looked away. And I wasn't really getting it."
"You mean you couldn't hear me?" I asked.
"I heard you. I just didn't feel like you really wanted to know if birds really flew. Like I wasn't getting your full intention."
She had that right.
"Start," she said.
"Do birds fly?" I asked with more enthusiasm and meaning.
"Uh huh," she answered.
"Thank you. Do birds fly?"
"Yep. They sure do. Especially eagles. They fly the best."
"Thank you. Do birds fly?"
"The sky is gray."
"Okay. Do birds fly?"
"Whatever."
"Thank you. Do birds fly?"
Training Routine One, TR1 for short, was the third of six drills comprising the Communication Course. Students cycled through these drills withy their twins until they reached the "EP," or end phenomena of the course. A twin was simply another student doing the same course. Twins were responsible for getting each other through the drills. The end phenomena was the goal, or what the student was supposed to get out of the course. In this case: the ability to communicate comfortably.
We'd started the course that evening with TR0, which involved my twin and I sitting in front of each other. Just being there. Just staring into each other's eyes. Without doing anything else. Until we each felt comfortable and had had a win.
A win was any positive realization, awareness, or feeling of accomplishment. All drills were done to a "win." Wins were big Scientology. Kinda like the carrot at the end of the stick. The prize.
For the next six weeks, Monday through Friday, from seven to ten o'clock each evening, I cycled through these TRs with a half dozen other students.