The sixth installment of the first draft of a novel written by our old friend Terra Cognita. For the next little while it is our Sunday Serial.
Terra welcomes all suggestions and feedback — this is draft — you can note them in the comments.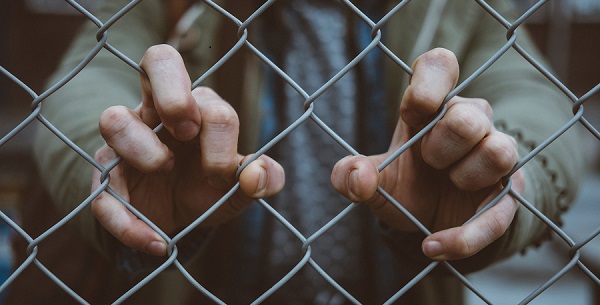 Chapter 31
Roxy and I were sitting in a sauna in the basement of the same building that housed the big course room. We sat facing each other, each leaning back on opposite walls. Rivulets of sweat ran down our bodies. I wore an old pair of gym shorts; Roxy word a red bikini. I looked like I'd just finished a race. Roxy looked like a Santa Barbara lifeguard. Her tight little body more than made up for the lack of tan. I couldn't help staring.
"When you're not keeping tabs on wayward boys, what's your actual post?" I asked.
"I'm a page."
"Which is what exactly?"
"Technically we're messengers but in reality we do anything our seniors order us to do."
"Like watch over guys like me."
"Exactly."
"Just young people are pages, right?"
"Pretty much, yeah."
A rivulet of sweat ran down from between her breasts to the top of her bikini bottoms.
"And what about when you get older?" I asked.
"I don't know. I might become an auditor. Or a supervisor. Hopefully something to do with tech."
"As opposed to something administrative, right?"
"I'm more into just helping people. Things like that."
I glanced at the thermometer beside the door. One-o-eight.
"So why are you a page then? Why don't you just become an auditor?" I asked.
"It doesn't work like that. You can't just walk away from your post and do something else."
"But why not? Nobody's forcing you to be a page."
"It's like any other business. You can't just do whatever you like. Whenever you want. You gotta pay your dues."
"So you couldn't just tell your senior you were tired of being a page and wanted to be an auditor?"
Roxy snickered and shook her head. Beads of sweat flew off her chin. The electric heater clicked on in the corner sending waves of heat through the sauna.
"If you weren't in the SO, what would you do?" I asked.
"But I am in the SO."
"But if you weren't. And you could do anything you wanted. What would you do?"
"Probably go to college and get a teaching credential. Probably teach high school."
"What subject?"
She shrugged. "I don't know. Maybe English. I like words and language and reading and things like that."
"You actually have time to read?"
"Not much but I usually get in a few pages before I go to sleep every night."
"What are you reading now?"
"Geeze, don't you get tire of asking questions?"
This time I shrugged. "Seeing as how we're gonna be in this box for a long time, might as well get to know my partner."
Roxy smiled. The small gap between her top front teeth made her look younger and innocent.
"My turn," she said. "What are you gonna do with your life?"
"That is the million dollar question. And one the reasons I got into Scientology."
"LRH says a person knows what he wants to be in life when he's two years old."
"Yeah, well, apparently not everybody."
"Maybe you do, but just don't remember. With a little auditing, maybe you would."
"And what if I don't?"
"Then you just gotta look harder." She glanced toward the door. "Or maybe you're just scared to make a decision."
Maybe she was right. I followed her gaze to the door. "One step at a time," I said.
Natter, or speaking poorly of another—was considered an overt. I couldn't help myself. "So the D of T, Mary Beth Carlson…damn, she sure went off on me earlier."
"Not like you didn't provoke her," Roxy said.
"All I said was that I didn't want to start things before I made a couple of phone calls. That was all. It wasn't like I was questioning her integrity or anything like that. Like I've never seen anyone yell and scream like that. Ever."
"You obviously haven't been in the Sea Org."
"Happens all the time here does it?"
"All the time. But you get used to it."
"I wouldn't. No way."
"No, you would. You learn to just roll with it."
"But it's so the opposite of everything LRH wrote about. Not that I've studied all that much of his, but flying off the handle like she did is totally the opposite of what the TRs are all about. And I was looking on the Grade Chart the other day and noticed that the EP for Grade Zero had to do with being able to comfortably communicate with anyone on any subject."
EP was short for end phenomenon, and was what every person was supposed to achieve at the end of a course or auditing level.
"You just pushed her buttons," Roxy said.
"But Scientologists are supposed to be able to control themselves and not let their buttons get pushed. Like that's what bullbaiting is all about."
One of the training routines involved a drill in which people were taught not to react to anything your twin said. For instance, they would yell obscenities at you and you were supposed to just sit there comfortably and confront them. Without moving. Without saying anything. Without thinking they were an asshole.
Roxy swung her legs off the bench and stood up. "We've been in here twenty minutes. Let's take a break. I'm gonna rinse off."
"I'll join you."
She cocked her head and looked at me incredulously. "Ah…I'm taking a shower."
"I assume you'll still be wearing your bathing suit. Like just rinsing off, right?"
"Yeah…"
"Then what's the big deal. It's not like I haven't seen all there is to see." Which wasn't altogether true.
"I'm surprised a place like this doesn't have boys and girls bathrooms," I added.
Then again, if they wanted to hold down expenses…
Roxy walked over to the door to the bathroom and went inside. I followed. She stepped inside the tiny shower stall. So did I. I would have bet a couple of eternities she'd never showered with a boy before. With or without bathing suits.
I stood with my back against the wall while Roxy stood under the cool water—until I couldn't take it anymore and pressed my front to her back. She shuddered at the touch but otherwise remained where she was. I put my hands around her waist…because I didn't know where else to put them. And the stall was tiny. And I didn't want to fall back through the glass door. Or something like that.
"What are you doing?" she asked.
"Trying to cool off under the water. Just like you." A bar of soap sat in an inset on the side of the stall. "I'll wash your back," I said.
She didn't say "go ahead," but she didn't say "no." I picked up the bar and worked up a lather, returned it to its dish, and put my hands on her shoulders. And slowly rubbed my hands up and down her back. I spent most of my time on her shoulder muscles. I imagined untying the bow holding together her bikini top and moving my hands around her torso. Maybe she was imagining the same thing.
I lathered up my hands again before starting on her arms. First the right. And then the left. Up and down. Making sure to knead the muscles above and below her elbows. I couldn't see the expression on her face. I felt like biting the back of her neck.
She took a deep breath and turned around. "Okay, I've cooled off enough. We need to get back in the box." Our faces were inches apart. Her eyebrows were a few shades darker than her hair.
"What about the rest of your body?" I asked. Like the front part.
"I'm good," she said.
Making sure to avoid touching too much of me, she stepped out of the shower and walked back to the sauna. So much for returning the favor.
Chapter 32
Dinner that evening was as frenetic as breakfast. Eating wasn't a time to relax and converse with friends, but a time to scarf down as much food as possible before rushing back to post. Or in our case, the Survival Rundown—SRD for short.
The rundown was collection of processes with the purpose of getting a person more into present time. Being in present time—PT for short—was a big deal in Scientology. Almost like a Holy Grail. Being in PT meant being focused on what was happening right in front you, like in the here and now, as opposed to thinking about stuff in your head—especially stuff hanging you up. Crazy people were said to be stuck in past incidents, far from being in PT.
Since Roxy and I were twined-up, we took turns running processes on each other. These processes could run anywhere from minutes to days. You knew you were done with a process when you felt more in PT…or something like that.
The first day or two would consist of studying how to run the processes on each other so that first night in the course room we didn't actually run anything; we just studied and practiced how things would go. Half the time, my mind was back in Santa Barbara.
My dad wasn't the meddlesome type. I came and went as I pleased without telling him what I was doing or when I'd be back. And he didn't ask. Commonly, I'd see him was when I was scrounging food in the kitchen. I'd stopped formally dining with him and my brothers a year ago so it wasn't unusual that we could go days without seeing each other. That said, I worried he'd begin to wonder where I was. And what I was doing. And why the police were snooping around the Little House.
I assumed Bill had come home and found his wife, Joan, lying in the bathtub and called the police. And that she was now encased inside some stainless steel drawer at the morgue. If the coroner wasn't too busy with more pressing death and mayhem, he might have already established the cause of death. Time and place of death was another story.
From the ten million cop shows I'd watched on TV, I knew that forensic science had come a long way. And that they could tell when dead bodies had been moved from one location to another. Something to do with the way the blood settled in the body, I thought.
It wasn't a secret that Joan had gone to the Org to do the Purif that morning. That much was the truth. Would the coroner and/or police believe Doug and Brenda testimony that, shortly after she'd arrived, she'd felt sick and went home? Not if the forensic evidence said otherwise.
A rookie detective could have discovered in a heartbeat that Joan and I had been "twins" on the Purif. He would have been a fool not to have questioned me. For the thousandth time, I pictured him knocking on the front door to the Little House. And once he detected I wasn't home, he would go around to the main house to question my dad and brothers as to my whereabouts.
The longer I avoided Santa Barbara, the deeper my hole. Running away had been the epitome of stupidity. Like my imaginary detective was supposed to believe that Joan's death and my disappearance was one big coincidence?
Who had hatched this dumb-ass plan of hiding out in Hemet at Int Base? And why had I gone along with it? So what if I'd had to deal with an unsympathetic press. Better than getting arrested for murder and thrown in jail.
At ten o'clock that evening, the course Sup—supervisor—said, "That's it. End of course." Roxy and I threw our materials on one of the shelves reserved for student shit, and along with the five other students, went home for the night. I grabbed a pen and a couple of sheets of paper on the way out.
Back in our room, I set the pen and paper on the dresser and turned to Roxy. "Okay, let's write this CSW."
She nodded and said, "In the upper left corner write your name with a line over it. Then on top of the line write the routing."
"The routing?"
"Like who's it going to—who's gonna read it. The first person would be the D of T. Then the Technical Secretary. Then the MAA."
"Do all these people need to approve it? Like if one of em says 'no,' I'm screwed?"
"If one of em says no it just means we need to tweak the CSW. Like maybe they need a little more information to make a decision."
I shook my head. Fuck that. I was making those phone calls.
"Write 'CSW' at the top of the page," Roxy said. "In the middle."
I did. In big, bold letters.
"Now write 'Situation,' colon."
I did.
"Now write out what the situation is."
"Like my twin died back in Santa Barbara and I was whisked away to this place without telling my dad or friends or work where I was going and when I'd be back? Like write that?"
"No. Just write that you need to call your dad and boss at work."
I did. "Now what?"
"New paragraph. Write 'Data,' colon."
I did. Followed by five long paragraphs explaining what had happened and what would happen if I didn't make these phone calls. Roxy watched over my shoulder.
"Now write, 'Solution,' colon," she said.
I did.
"I presume the solution is, 'I call my dad and Starbucks back in Santa Barbara.' Simple as that."
"Sounds good. Then sign it, 'This is OK,' and then your name, and finally at the bottom, write 'Approved,' followed by a line for a signature, and 'Not approved,' with another line after it."
"This thing better be approved. I'm just saying."
"Don't worry."
"Easy for you to say. It's not your butt on the line."
I finished the CSW and said, "I'm gonna drop this off at Mary Beth's office. And then maybe go for a walk."
"You don't have to do it now. She's not even there. Wait until tomorrow."
I felt edgy from writing the fuckin thing. And was hungry. No way was I just gonna lay down and go to sleep. "You don't have to come," I said.
"Just wait. You don't have to…"
"No. I'm going. Now."
Roxy let out a long breath and shook her head. "Shit. Then let's get this over with."
Chapter 33
Just enough light shinned through the window of Mary Beth's office to see where I was going. I placed my CSW in the middle of her desk.
"Let's go take that walk now," I said to Roxy. Standing guard in the hallway.
"There's a curfew. We can't."
We'd been over this the night before. "Maybe there's a curfew for you but I'm not a Sea Org member," I said. "I can come and go as I please."
"No, you can't. While you're here, you'll abide by our rules."
"Our rules? Like you agree with this curfew thing? Because I sure don't."
"It's not a matter whether I agree or don't agree. The rules are the rules. They're for our own good."
"And I'm just saying, they aren't my rules. So I'm going for this walk and you can come or you can stay. If you gotta report me; report me. Do whatever you want." I wanted her to come with me.
"Fuck! You can be such…an asshole."
I brushed by her on the way out the door.
The desert had cooled down just right for a late night walk. I hadn't noticed all the frogs and crickets the night before. Maybe it'd been their day off. The air smelled like a combination of sage and cinnamon and I could tell Roxy was pissed.
"Where the fuck we going?" she muttered.
"Just follow me," I muttered back.
I headed toward the sound of sprinklers in the distance. Judging by the moon rising over the horizon, we were heading east. We passed two basketball courts and a row of four beach volleyball courts before reaching fields of grass stretching away into the night. I crouched down to get a better look at the manicured lawn.
"Damn, this place has a golf course," I said.
Roxy didn't confirm or deny my keen deduction.
I took off my shoes. "I like walking on wet grass. Barefoot. Besides, you don't want to get your shoes all wet."
Roxy shook her head and slipped off her black, Sea Org issues.
A minute later the sprinkles switched off and I took off down the closest fairway. Forty or fifty yards ahead of us, some kind of animal scurried across the lawn. Might have been a raccoon or a possum. Could have been a bobcat or a giant rat. Spotting wildlife was always bonus. By the time we reached the flag in the middle of the green the animal was long gone.
"Love walking on golf courses at night," I said.
Roxy didn't say anything but she did nod. Seduced by the night!
We sat down on a bench at the end of the course to let our feet dry before putting our shoes back on. The smell of sage and cinnamon was stronger and the stars way brighter than in Santa Barbara. I wondered how the animals dealt with the perimeter fence twenty yards to the south. Maybe they'd pooled their money and bought a pair of bolt cutters. Or just went old school and burrowed underneath it.
"You gotta admit, it is kinda cool out here," I said. "Sitting under the stars. Out here in the desert. Listening to the frogs and crickets. Just the two of us. Smell the chaparral?"
Roxy shrugged. She was coming around.
Something hooted or cooed from somewhere behind us. "Probably the same bird we heard last night," I said.
She shrugged again.
"Probably caught a mouse or something," I added.
"Probably Base security signaling they've located us."
"Probably throw us in jail. Or worse, in some old dungeon. Where nobody will ever find us. We'll be lucky to last the month. Probably die of the plague. Or scurvy, or whatever Medieval prisoners used to die of while locked away in dungeons."
"Funny."
The moon had widened after cresting the far hills, providing just the right amount of light. Enough so that I could see Roxy sitting next to me and where I was going when walking the grounds, but not so much that it highlighted imperfections. Like the small zit just to the left of Roxy's chin. On an otherwise perfect complexion.
"I'll tell you one thing," I said. "I feel totally in PT sitting out here. Like way more than I could in a course room. Know what I mean?" Doing the SRD versus sitting out here. No comparison.
Roxy started to put on her shoes. I grabbed one of her hands.
"What are you doing?" she asked.
I turned her palm upward. "Reading your fortune."
"Kinda lame, don't you think?"
I smiled. Totally lame.
She grinned. Faintly. I ran a finger along one of the lines extending across the top of her palm.
"Long life," I said.
"As if you'd tell me if I was gonna die tomorrow. I'm sure you tell all your girlfriends they're gonna live a long life."
"I would never do that—lie to them, that is."
Her smiled widened. I ran my finger down another line. "Romance," I said.
"What about it?"
"I see it in your future."
"So not before I die, right?"
"No. Soon. Like really soon."
"No shit."
"You doubt my words?" I pulled her hand a couple of inches closer.
She glanced down at the hand and then into my eyes. I ran my thumb around the soft middle of her palm. She took a deep breath. And then another. I took a couple, myself. Our faces moved closer until they were inches apart.
As if she'd been shocked, she jerked back and said, "No."
"No?" I held her hand tight.
"We can't do this."
"Despite what your palm says?"
She nodded.
I really wanted to kiss her. Really, really a lot. So I told her so.
She glanced around the grounds before finally saying, "This isn't right."
"But what could be more natural?" I said.
"It's not a matter what's natural or not. I'm in the SO.  And you're not. I have my rules. You have yours. We can't…do anything."
"Nobody would have to know."
She snorted. "This is Scientology."
"Oh, yeah, right." I followed her gaze down to her hand. The one which I hadn't relinquished. I turned it over and brought it up my lips. She didn't resist. At first. Then she pulled back. Not only the hand I was holding—and kissing—but the rest of her.
She stood up and turned away and shook her head. "We're not doing this."
Moonlight reflected off one side of her face. The good side without the zit. I thought she looked fuckin beautiful. I wanted to take her in my arms and run my hands over the rest of her. I stepped up behind her and began to knead her shoulders. She said, "No," and stepped away just before I could kiss her on the back of the neck.
I nodded and stuffed my hands in my pocket.
"We should get back," she said.
We should have been making out on the bench.
"Let's go back along the fence," I said.
"No. We should stick to the paths."
"You can if you want. I want to check out the fence."
"It's just a fence."
"True. But I want to see where it goes." And if the razor wire extended its whole length. And if there weren't tunnels where animals had burrowed under it. I turned and took off through the low brush. Roxy could come with me. Or not. I stopped a minute later and rested my hands on the chain link.
Roxy pulled up beside me. "Okay. We're here. And it's a fence alright. Satisfied?"
The bottom of the fence extended into the hard ground. To what depth, I had no idea. Thick coils of razor wire corkscrewed along the top.
"Doesn't look like there's much on the other side," I said. "Low brush and desert. That's about it." Except for the worn path running its length for security patrols. I spied a light shining our way a hundred yards up the fence line.
"Looks like a flashlight," I said. "Security patrol, most likely. Hopefully they're not looking for us specifically." I wondered if hidden motion detectors at alerted our captors.
"Oh fuck," Roxy said.
"We should hide."
I grabbed her hand and we took off back toward the golf course. We didn't stop to take off our shoes when we reached the grass, but raced toward a big depression on the other side of the fairway. "Sand trap," I said.
We jumped into the pit. The sand was dry and slightly warm. We crawled back and poked our heads over the top. Whether because she was scared or because she felt responsible for me and didn't want to let me out of her sight, Roxy scooted over until her shoulder touched mine.
The light had reached the spot where we'd stopped at the fence. I wondered if the guy could tell we'd been there. Like he could see fresh footprints on the path and could tell that hands had rested on the fence. A good tracker could have traced our steps right to our little hiding place. But the light kept on moving and didn't turn our way.
Escaping authorities was always an adrenalin rush. Especially in the middle of the night with the all the shadows and muffled sounds and lessened clarity. And all the ghosts running around. I put an arm over Roxy.
"What are you doing?" she asked.
"Nothing," I replied.
She didn't move. I didn't move. The light continued eastward. Crickets, frogs, and Roxy breathing…in and out. Those were the three things I heard. Dry sand, wet grass, and a girl lying next to me. Those were what I smelled. I turned my head and kissed her just below her ear. Would have preferred her lips put they were pointed in the wrong direction.
"No," she muttered.
So I kissed her again, this time on the ear—like a total, sexist, male chauvinist pig asshole. Never in a million years would I have gone any further without her consent, but then and there, I just couldn't help myself. I was almost surprised when she didn't pull away. I brushed back her hair and kissed her on the ear again.
"Oh god," she said.
I wasn't sure if she meant, "Oh god; that feels so incredible. Don't stop," or "Oh god; you're a total, sexist, male chauvinist pig asshole." But she didn't pull away and so I went with the first inference and keep my lips on her ear.
Two "oh my god's" later, she rolled over on her side and put her hands on my chest. "We're not doing this," she said. "We can't."
Her lips were inches from mine. I muttered, "Fuck," and rolled over on my back. Roxy rolled over on hers. The only time I'd seen more stars was in the planetarium at the Santa Barbara Museum of Natural History. I didn't know one constellation from another but was sure some snarky Greek god was smiling down on me and shaking his head.
"We should get going before he comes back our way," Roxy said. No doubt referring to flashlight man.
After seeing the coast was clear, we climbed out of the sand trap and started jogging up the fairway. Or at least Roxy started jogging. I would have preferred walking. Strolling, actually. So as not to abandon her, I matched her gait back to our dorm. I wasn't a complete pig asshole.
Chapter 34
At ten thirty the next morning, Roxy and I were sitting in the sauna roasting our asses off. The thermometer read one-ten and our bodies glistened with sweat. I wore my ratty-ass old gym shorts. Roxy wore her hot red bikini. I couldn't help staring.
"So…how long am I supposed to wait for a response on my CSW?" I asked.
"It takes as long as it takes," Roxy replied.
"It's not like it's all that complicated."
"Takes as long as it takes," she repeated.
"Well, it just better not take too long or I'm taking matters into my own hands."
Roxy shook her head.
I said, "I'll make the calls with or without approval."
She closed her eyes and leaned back against the warm wood.
I asked, "Want to take a shower? Cool off a bit." Images of the day before stood out in my mind. While she mulled over my invitation, I fantasized pressing up against her in the shower. And then I thought of other shit.
No doubt, friends, family—and the police—were starting to wonder where I was. Would Doug and Brenda reveal to the authorities my current whereabouts? Or would they say they didn't know? Would the cops apply pressure? Force Doug or Brenda, or whoever else might know, to cough-up my location? Should I have expected a visit from a squadron of sheriffs?
I imagined my dad growing concerned he hadn't seen me in a few days and calling Dev.
"Have you seen Rick?" Dad would ask.
            "Not for the last few days," Dev would answer.
            "Any idea where he might be?"
            "You might try calling the Scientology center downtown."
            "Scientology?"
            "He didn't tell you, did he?"
            "Tell me what exactly?"
            "Ah…that he was doing courses there…"
            CSW or not, I had to call Dad and Dev.
"I think it might be better if we took separate showers," Roxy said, leaning forward and swiveling her legs off the upper bench.
"But not as fun," I said. "Nor as eco-friendly. I'm all about saving water."
"Wait until I'm done."
"I don't think I should."
"Fuck, Rick. Just do as I say. A few more gallons isn't gonna make any fuckin difference to the state of the world."
Considering the grounds and golf course, the staff at Int Base didn't think so, either.
She stepped down and walked out of the sauna. She didn't look back over her shoulder invitingly. I leaned back and closed my eyes.
By the time Roxy and I started back on our SRD after lunch, I still hadn't received a reply to my CSW. Approved or not, I vowed to make my calls that night after everyone had gone to bed. The night before I'd seen what looked like a land-line phone on Mary Beth's desk.
"Hey," Roxy said, "try to stay with me. You look like you're spacing-out."
She was in the middle of a drill which involved shouting as loud as she could at an ashtray resting on a chair. "Stand up!" she shouted at the ashtray. And then, "Sit down!" The drill was supposed to improve one's intention. Like if a person had strong enough intention they could make the ashtray rise up without a pair of hands assisting it. I was the coach while Roxy maneuvered the ashtray up and down.
"Has anyone in the whole history of Scientology ever made the ashtray rise without using their hands," I asked.
"That's not the point," Roxy replied.
"Then what is the point?"
"The point is to show that beings can make things happen with intention."
"But we make things happen every second of our whole lives. Lifting up an ashtray is just about the easiest thing I'll have to do all day—if you don't count breathing."
"A lot of times with stuff like this, the end phenomena are unanticipated. It kinda sneaks up on you."
I shrugged. Maybe; maybe not. "The purpose of the SRD is mostly to get people more into present time—PT, right? But what if you already feel like you're in PT?"
"Everything in life isn't black or white. Everything is on a gradient. And some people are more in PT than others. So the SRD gets people more into PT."
"Well…it seems to me that being in PT is like being pregnant. You either are or you aren't. There is no gradient."
Carlos, our supervisor, came over and asked what we were doing. Roxy told him I had some questions about the drill. Carlos asked if I had an MU—a misunderstood word. In the world of Scientology, there was no greater cause for not fully understanding Hubbard's tech than not knowing the full definition of all his words. I looked up at Carlos and shrugged. He told Roxy to check me out on the materials. Which entailed her asking me for the definitions of random words from the text of the drill. If a person hesitated, or didn't define a word to the satisfaction of his twin, he had to look it up in a dictionary and clear all the definitions. If he encountered a word in any of the definitions he didn't fully understand, he was required to clear those, too. Students could get involved in long chains of MUs that took hours to define.
If someone didn't understand something about which Hubbard had written or lectured, it was assumed the person had an MU. It never had anything to do with Hubbard. He was never wrong. Never. Ever. Instead of arguing the point, I went with the flow and allowed Roxy to "word clear" me. Apparently I wasn't all that great on defining words—at least to her satisfaction—because by the time Carlos called a break for dinner we were still looking up words.
Chapter 35
Roxy and I went back to our room after course. I was sick of looking up words. We were lying on our respective beds staring up at the ceiling, thinking our respective thoughts. Mine had to do with calling Dev and Dad. And how Roxy would react when she saw I wasn't waiting for approval. Except for going to the bathroom, she'd stuck with me ever since she'd been assigned as my caretaker. I didn't think ditching her would work. She was a light sleeper.
"I'm calling my dad tonight," I said.
"Your CSW hasn't been approved," she replied.
"A guy doesn't need a CSW to communicate with his dad. Think about it. It's totally insane that a kid should need permission to talk with his parents."
Roxy didn't reply.
"So I'm gonna call him," I continued. "And you can either come with me or not."
Still no reply.
"I'm gonna wait another hour until everyone's asleep," I said. "There's a phone in Mary Beth's office. A landline."
"This is not okay."
"No. It's totally okay. Nothing's more natural than a boy calling his dad. I'm sorry Roxy, but in the outside world—the real world—kids call their parents whenever they want. They don't need permission. In fact, parents encourage their kids to call them. They buy em cell phones by the time they reach junior high school. You gotta understand how ridiculous this whole CSW thing is. I'm sorry you can't see it now…but you will one of these days."
Hopefully, sooner than later.
"I can't…I just can't…let you do it."
"You gonna stop me?"
"If I have to."
"How? You gonna tie me to the bed? Come on Roxy. That's not gonna happen."
Not without a team of burly dudes.
"You gotta know that preventing me from talking with my dad just isn't right," I said. "On so many different levels. It's just not right. Not even close to being right."
I rolled over on my side. Roxy didn't.
"I'll tell you what," I said. "I'll sneak out when you're asleep. That way you can say you didn't know what I was doing. They can't expect you to stay awake all night keeping an eye on me."
"Yeah. They can," she said. "And besides, I'd have this withhold. Which I would eventually have to disclose. And which would probably get me booted to the RPF."
The RPF stood for Rehabilitation Projects Force and was where bad Sea Org members were sent for rehabilitation.
"Well…it's your decision…but I'm going," I said.
Neither of us said anymore until I rose from my bed an hour later.
The corridors were empty. Except for a few dim lights at either end, the lights had been turned off. Mary Beth's office door was unlocked. I walked in and sat down at her desk. Roxy sat down across from me. I didn't get a regular dial tone when I picked up the phone. In fact, I didn't get any dial tone at all. Shit.
Then I remembered that to call out at some hotels you had to dial "nine" first. A middle-aged voice picked up when I hit the button. "HCO," it said.
"Ah…hello," I said. "I need to make a phone call."
"Who am I speaking with?"
"Rick."
"Rick who?"
"Rick Lee."
"And your post is…?"
"I'm not a staff member. I'm just visiting."
"Just visiting?"
"It's a long story. I just need to call my dad."
"Do you have authorization?"
"I'm calling my dad, not the president."
I heard clicks in the background, as if the HCO guy was pressing other buttons. Like alerting security. Or locking down the base. I expected to hear an air raid siren any second.
"So, you gonna let me make the call?" I asked.
"Sorry, you don't have permission," he answered.
"I don't need permission. We're talking about a phone call to my dad."
The guy was starting to piss me off. Roxy must have heard the change in my tone.
"Let's just go," she said.
"You still there?" I asked into the phone.
"Still here."
"So please do whatever you have to do to allow me to make this call."
"Sorry. No permission. No phone call."
"Fuck you."
Before I could say anything else or slam down the receiver, three security men burst in the room. I could tell they'd been running.
The oldest of the three looked about thirty-five despite the gray streaks in his hair. "Put down the phone and step away from the desk," he said. As if an actor in some kind of B movie.
I flipped him the bird.
Number two, short-blonde-haired-security-guy ran over and yanked the phone out of my hands. Number three stood in the doorway with his arms crossed.
"You're in big trouble, mister," number one said.
"For trying to call my dad? What you gonna do? Call the sheriff? Throw me in jail? You guys are fuckin crazy."
"Come with us."
"Fuck you."
"We can do this the easy way or the hard way."
"As if that isn't the biggest fuckin cliché I've heard all day."
Thing One glanced at Thing Two. One circled the desk from the left. Two circled from the right.
"Okay, let's go," Thing One said.
I shrugged his hand off my shoulder and said, "Fuck you. I'm leaving this whole fuckin compound."
"No. You're coming with us."
"And if I refuse?"
"Don't make this any harder on yourself. Just come with us. We're not gonna hurt you. The MAA just wants to talk to you."
"In the middle of the night? I'll talk with him in the morning." Technically, it already was.
"He's been notified. He'll speak with you now."
"Because I've been such a bad boy? Trying to call my dad? Oh my god! The horrors!"
"Let's go."
"Come on, Rick," Roxy said. "Let's just do what they say."
"Just so you all know, I'm under no obligation to see or talk to anybody."
"Nobody's saying otherwise. But it can't hurt to at least talk with the MAA. You never know…maybe he'll even approve your CSW."
And maybe Elvis would jump up on the desk and start singing and swiveling his hips.
Roxy walked around the desk and took my hand. "Come on. Let's just see what he has to say."
"Fuck," I muttered, as I followed her out the door.
Chapter 36
The gunmetal gray desk and three chairs took up ninety percent of the MAA's tiny office. He sat on the side of the desk with his back to the door. Roxy and I sat on the other. No way was the guy old enough to have ordered a drink legally. He looked about the same age as Roxy.
He introduced himself as, Guy Sephardic. He already knew the names of the other two people in the room.
"Sorry to wake you," I said. "This could have easily waited, you know."
Guy smiled. "Speed of particle flow equals power."
I assumed this was a quote from LRH. "Which means…"
"Better to get things done quickly. Not put em off."
I shrugged while Guy pretended to read a paper on his desk. No doubt a "Knowledge Report" having to do with me and crimes.
"You broke into Mr. Carlson's office. The Director of Training. Attempted to make an unauthorized phone call."
In the Sea Org, all officers were addressed as "Mister," men and women alike.
"That about sums it up," I said. "Except for two things."
"Which are?"
"Number one, I didn't break into the office. It was open. And number two, I don't need authorization to call my dad."
"Number one, just because the office wasn't locked, didn't mean you didn't break into it. And number two, all out-going calls from the Base must be authorized."
"Just to call my dad? You're saying I need permission to simply call my father."
"You need permission to use Int Base equipment. You need authorization." He glanced down at his notes. "Says here you submitted a CSW. Which was the proper way to go about things."
"And which was two days ago. How long is it supposed to take for someone to decide if it's okay for a kid to call his dad?"
"Depends on the kid. Depends on the situation. Lots of factors to consider."
"To simply call one's parent?" I scoffed. "Excuse me if I think that's bullshit."
"You don't have a complete picture of what goes on around here so you're in no position to know what's bullshit and what's not."
"Then why don't you enlighten me? Like what's with all the security? Why all the secrecy?"
Guy may have been eighteen or nineteen but he talked and acted like someone two or three times older. Had his stupid-ass mustache been any wispier, the flow from the air duct would have blown it away.
"Everything we do here," he said, "is based on the greatest good for the greatest number of dynamics. That's what ethics is all about. Doing what's right. Making the best decisions based on what's best for all things considered."
"And you're saying calling my dad is not for the greatest good?"
"I'm saying you don't have the full story."
"Then enlighten me. Fill me in with the details."
Guy leaned back in his chair. "You're here because of what happened while you were on the Purif back in Santa Barbara. You're here for you own protection. We're shielding you from getting crucified by the press. And the police harassing you. You're here for your own good. We're not punishing you, if that's what you think. We're protecting you."
I wasn't sure I was buying what Guy was selling. I rolled my eyes. Roxy stared straight ahead, not talking, not doing anything. I felt like taking her hand and telling her everything would be okay.
"How is keeping me from talking with my dad protecting me?" I asked.
"Have you considered that his phone might be bugged?"
"Like someone is monitoring all his calls?"
"Exactly."
I hadn't considered this.
"Is that a real thing?" I asked. Happened all the time on TV and in the movies.
"You bet it is. The more successful we become, the more the SPs come out of the woodwork and try to do us in."
"You're saying, the more successful Scientology becomes, the more the press and the police try to stop it?"
"And the medical, drug, and psychiatric industries. Who are all heavily invested in the status quo. The more people they hook on drugs, the better for them. And the worse for the rest of us. They're trying to destroy the planet. We're trying to save it. Just look around you. The world is teetering on the brink of destruction. War, famine, drugs, illiteracy, environmental collapse. Believe me, Rick, these aren't all accidental. These've all been planned. By SPs. Bent on destruction."
For sure, the world wasn't perfect. War, famine, drugs, illiteracy, environmental collapse…yeah, these things all existed. If Guy had had a flag, I expected he would have jumped up and waved it.
"They'd like nothing better to paint Scientology—and you—as insane. This crazy cult." He paused and looked into my eyes. "Think what your life would become? The press, the cops hounding you. Everyday. People staring at you every time you walked down the street. All your friends…" Guy shook his head. "All your friends turning away, not wanting anything to do with you. Your life would be pretty much screwed, Rick."
"I hear what you're saying," I said. "But don't you think I should at least let my dad know I'm okay? Like for all he knows, I've been abducted by you. Which wouldn't look good for Scientology."
"And which is one of the reasons for the CSW."
"Huh?"
"We need to make sure you and your family are safe from unhealthy eyes and ears. So that when you do communicate with them, the press and the cops won't be listening in on the conversation and tracing the call."
"And how would that happen?"
"I don't know. I'm not a tech guy. I just know that we're working on it."
I leaned back and shut my eyes. Suddenly I was exhausted.
"This is hard. I know," Guy said. "But we'll work something out. We'll get through this."
Roxy squeezed my thigh. Just above the knee—not too high up the leg. I nodded ever so slightly.
"And what about Roxy?" I asked.
"What about her?" Guy asked.
"Is she in trouble for this? Because just so you know, she tried to stop me from making this phone call."
Guy smiled. "Nobody is in trouble."
"So she'll continue to be my twin."
"Yes. Nothing has changed."
Except my whole fuckin life.
Thing one, Thing two, and Thing three escorted Roxy and me back to our room. I wanted to shove the dresser over to the far wall and move our beds together. But I was too tired to do anything but strip off my clothes and slip under the covers. I didn't even open my eyes when I heard Roxy rustling with her pants.