The ninth installment of the first draft of a novel written by our old friend Terra Cognita. Our Sunday Serial.
Terra welcomes all suggestions and feedback — this is draft — you can note them in the comments.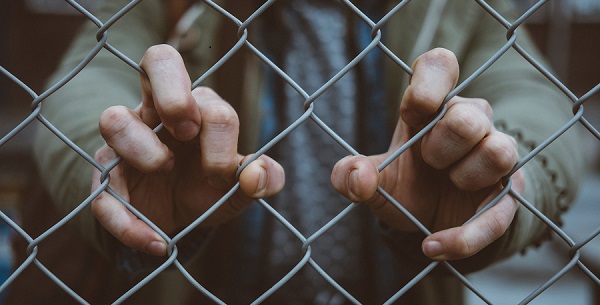 Chapter 49
My chocolate malt had completely melted and Detective Chip Gardner was on his second cup of coffee. Dev, Cindy, and Roxy had left a half hour earlier.
"And that's what happened," I said. Despite all the food, my stomach felt empty.
"That's all of it?" Gardner asked.
"Pretty much, yeah."
"I don't want 'pretty much;' I'd like all of it. Can't help you if I don't know everything."
"You want to help me?"
"I'm a cop. Here to protect and serve. So yeah, I do want to help you. From what you've told me, you were coerced into going along with these Sea Org guys."
"I didn't have to. I mean, I didn't have to go with them. In fact I regretted it the minute I got in the car with them. I should have called the cops right away."
"That's right; you should have. But you didn't and here we are."
I took a sip of melted malt. Because it was there and I needed something to do besides staring at the table. Still tasted good. Hopefully, the caffeine in the chocolate would keep me alive.
"So what now?" I asked.
Gardner glanced at his watch. "Now we get some sleep."
"So you're not gonna arrest me?"
"Not right now. Though I reserve the right to do so in the future. For instance, if I find out you've been lying to me…"
"I haven't been."
"Glad to hear it. Didn't think you were."
"You gonna talk to Doug and Brenda down at the Org?"
"Wouldn't be a very good detective if I didn't."
"And what if they like…contradict what I've said?"
"Then we got a problem."
"I told you the truth."
"I'm counting on it, Rick."
Twenty minutes later, Lieutenant Gardner dropped me off in front of the Little House and drove away. I wished he would have waited around.
Chapter 50
Two guys dressed in white shirts and black slacks were sitting on the couch in the Little House when I walked in the front door. It was two o'clock in the morning and what little caffeine had been in the chocolate malt had been overwhelmed by dopamine.
"Where's Roxy?" I asked.
"Resting in the bedroom," the leaner, older one said. His mustache was all black. Streaks of gray ran through his sideburns. His pasty-skinned associate looked about my age and had done a masterful job of popping the field of zits covering his chin.
I crossed the room to the bedroom and peaked in the bedroom. Roxy was lying on her back in bed staring up at the ceiling.
"Hey," I said.
She rose up on her elbows. "Hey," she said. "They showed up a minute after Dev and Cindy dropped me off. They must have been staking out the place."
"They say why they're here?"
"Isn't it obvious? They're here to take us back."
"I figured."
"How'd it go with Gardner?"
"Better than expected. I'll tell you all about when we have a little more privacy."
She swung her legs off the bed and stood up. "Might as well get this over with."
"Might as well."
Inside the main room, we turned around the table chairs so we faced the two.
"You guys got names?" I asked.
"You can call me Ted," the older one said. Junior didn't respond.
"I guess you're here to take us back, right?"
"You guess right. Want to grab a toothbrush and a change of clothes?"
"I would if I was going with you."
"I wasn't offering you a choice. You're coming with us."
"No. I'm not. Hate to say it, but you guys came all this way for nothing."
"We're not leaving without you," Ted said. He turned to Roxy, "Go outside and get in the van out on the street."
When she didn't move, he said, "That's an order."
I put a hand on her thigh. "He doesn't own you," I said.
Ted leaned forward. "And neither do you. What Roxy does or doesn't do is none of your business."
I turned in my chair. "You want to go with these guys, Roxy?"
She shook her head.
I turned back to Ted. "She doesn't want to go with you."
"You know…I really don't give a shit," he said, standing up. "Roxy! This is an order! Get your ass out of that chair and march your sorry, out-ethics self out to the van. Now!"
She stared at the floor and shook her head.
"Now young lady! I said to get your ass out to the van! I don't want to have to tell you again."
"She said no. She's not going with you," I said.
Ted walked over, grabbed her hands and yanked her out of her chair. I jumped up and shoved him in the chest. Which might not have been the best strategic move but it did cause him to let go of her hands and stagger back two steps. He glared at me hard. His sidekick sat frozen on the couch, his face zit-red.
"Leave now or I'm calling the cops," I said.
He turned to Roxy. "One last time. I'm telling you to come with us. Don't throw your life away. You're Sea Org. Your parents are Sea Org. All your friends are Sea Org. Your whole life is Sea Org. Remember what you signed up for: to change the world; save the planet. Because no one else can. No one else is doing fuck-all to change the conditions of this planet for the better. Come on, Roxy. You were born for the SO. It's what you were trained to do. What you were destined to do. Don't throw it all away. Come back to the Base with us and we'll sort all this out. It'll be okay, I promise."
I sniggered. "Yeah, right. You'll throw her in the Hole is what you'll do."
"The Hole's a rumor spread by a suppressive media."
"You're either lying, dumber than you look, or so drunk on Kool Aid that you can't think straight," I said. "Google it. The Hole exists. Ted."
He shook his head like I was some little kid to be pitied. "As if you can believe anything you read online. There is no Hole. So come on, Roxy. Let's go. You know what the right thing to do is."
"The right thing is for her to stay here. She goes with you, you'll beat her down until she can't fuckin think for herself." I turned to Roxy. "Stay here with me. We'll work things out. You go with them…you're fucked."
Roxy faced Ted. "He's right, you know. I go with you guys and if I don't end up in the Hole, I'll spend the next ten years on the RPF."
"That's your bank talking, Roxy," he said. "Sure, you'll go to Ethics and work up the conditions…but that's all. There's no more ethical organization on the planet than the Sea Org. I know that. You know that. So, come on, let's go."
She put a hand over mine and looked into my eyes. "I gotta go with em."
"No you don't," I said.
"Yes. I do."
"No…"
"You don't understand, Rick. You wouldn't understand."
"What's to understand? You go back with them to your shitty old life or you stay here in Santa Barbara and start a new and better one."
"And never speak to my parents ever again. Or the rest of my family." She shook her head and gazed out the window. "Scientology is all I know…that and the Sea Org. I don't know anything else. It's what I've been doing my whole life. It is my life. It's what I've been telling you."
"But isn't Scientology all about changing? Getting better? Handling what's ruining your life?"
"Scientology is ruining no one's life," Ted said. "Scientology is saving lives. Thousands. Every day."
"Jeez, Ted. You sound like a fuckin infomercial."
"I wouldn't know. Because I don't watch that shit."
"I know. You're too busy saving the world."
"Laugh if you want…but it's the truth. We got the tech. Nobody else does."
"Keep telling yourself that, Ted."
"Don't have to. I know it's the truth."
I followed Roxy's gaze out the window. Wasn't much happening at that hour of the morning.
Roxy stood up and turned to me. "Thanks for everything you've done, Rick. I really appreciate you looking after me."
"Just wish I could complete the task," I said. "Stay with me."
She shook her head.
Ted said, "You're making the right decision, Roxy. Good girl." Like she was some kind of dog.
He turned his attention back to me. "We're can't physically drag you back…but you really should return with us. It'll be better for all concerned. I promise."
"How the fuck can you make a promise like that? You have no idea what would happen to me if I went back. Just like you have no idea what'll happen to Roxy."
"Except that I do. What'll happen is all spelled out in green on white."
All Scientology rules and policy were printed with green ink on white paper.
I laughed. "Yeah, right."
"It's one of things I love about Scientology. There aren't any arbitraries. We all follow the same policy. Which are all contained in the Green Volumes for everyone to see. Nothing's hidden. It's all right there for whoever wants it. You ought to check it out some time, Rick."
I grabbed a pen off the table and walked over to Roxy. I took one of her hands and wrote my phone number and email address on her wrist. I didn't know if she'd ever logged on to a computer before. I assumed she knew how to use a phone.
Ted snickered and grabbed for the door handle. "Okay, let's go."
Junior jumped up from the couch like he couldn't wait to get away. The three walked outside. Fuckin-A.
Chapter 51
I flopped down on my bed. My body pleaded for sleep. My brain said, "No way." Just in case Mr. Brain got overruled, I closed my eyes and conjured up images of camping in Sequoia National Park the year before. Images of the high Sierras lasted about ten seconds before their lakes and mountains were replaced with pictures of Roxy.
I imagined her sitting in the back of a nondescript sedan. I made the car a Chevy. Ted drove. Junior stared out the windshield at the Pacific. A quarter mile later, I switched Junior to behind the wheel and placed Ted in the back seat with Roxy. To make sure she didn't try jumping out of the speeding car. Which at sixty-five miles per hour would have been suicidal.
I'd really thought she was going to stay with me. That we'd established a connection. But something deeper. Something more significant. Something I'd never felt with Patty. Or with any other girl in my life.
Fuckin Ted. And his smug, Kool Aid-drunken smirk. I wasn't a fighter—not in the physical sense—but I would have gladly fought the guy. Beaten the shit out of him. No way would I have lost. Not to him. Not in my dreams. Sometime before the sun rose, I fell asleep.
I woke to the sound of knocking on my front door and Dad calling out, "Rick. Get up. We have an appointment downtown at eleven."
I glanced at the clock beside the bed. Ten-fifteen. Fuck.
"Gimmie fifteen to shower and get dressed," I said.
"Come to the house when you're done. Don't be long. Lawyers charge by the hour."
Hopefully, the first consultation was free.
A half hour later, Dad parked behind the law offices of Connelly and Boston in a space reserved for visitors. We didn't have to wait long before a secretary ushered us into the office of Kellan Connelly. I happened to know the dark wood covering the bottom third of the walls was called wainscoting from having come across the word in a recent novel. One of the plaques behind his desk proclaimed he'd graduated from the USC School of Law twenty three years earlier. He came around his desk and shook our hands.
"So…Scientology," he said.
Dad said, "Yep."
I nodded.
Connelly centered an expensive-looking pen over an inexpensive yellow pad. "Your dad told me a briefly why you're here. Why don't you take things from the beginning and tell me what happened. No detail is too small."
I took a deep breath. "Well… I was on the Purification Rundown when…"
"No," Connelly interrupted. "From the beginning."
"From before I even got into the whole thing? Like before I walked through the front doors of the org for the first time?"
"At this point, we don't know what's significant and what isn't. So yes, start at the very beginning."
An hour later, we broke for a late lunch. Dad and I grabbed burgers at The Habit while Connelly went home to eat with his wife and infant daughter. We met back at the office at one-thirty fully sated. At least I was.
"So what's gonna happened?" I asked. "Like can I be arrested?"
"Moving a body is illegal," Connelly said. "So, yes, you can be arrested."
"Even if I didn't physically move the body?"
"Just like driving the getaway car in a robbery. It doesn't matter if you didn't actually go inside the store and pull the trigger. In the eyes of the law, you're still responsible. You're an accessory."
"But Gardner didn't arrest me."
"Which doesn't mean he won't once he's collected more evidence and talked with the district attorney."
"And in the meantime? What do I do?"
"Go back to school and keep your nose clean."
"And what about Roxy?"
"What about her?"
"What'll happen with her?"
"Apart from being called as a witness if this ever goes to trial…probably nothing. From what you've told me, she didn't do anything but stick by your side. She didn't restrain you and we could say she even assisted in your escape."
I nodded. "So for now…I don't do anything? Just go about my normal, everyday life?"
"Don't go anywhere near Scientology or talk with anyone even remotely associated with them. Stay as far away as possible. Understand?"
"What if they call me? Or come over to my house. Like those two guys last night."
Connelly grabbed a few cards from the holder on his desk and handed them to me. "Give them one of my cards and have them call me."
"And if they don't? Like if they won't go away? Or they try to convince me to come with them? Or something like that?"
"Call the police. From this point forward, you are to have nothing to do with Scientology. Understand?"
"Got it," I said.
"I'll keep an eye out, too," Dad said.
"And in the meantime, what will you be doing?" I asked Connelly.
"Conferring with the police. Reading all their reports—including those of the coroner. Talking with the DA. Lining up our ducks, so to speak."
"What if they say moving Joan was all my idea? Like I was the one who did everything?"
Connelly leaned forward. "Did you?"
"No! I'm just saying that I wouldn't put it past them to blame everything on me."
"They do have a reputation."
Dad nodded.
"They're famous for attacking anyone they see as a threat," Connelly said. "Attack, attack, attack. That's their policy."
Chapter 52
Dev and I were sitting on the beach at the Mesa Lane. The sun was up and the tide was out. Three girls lay on their stomachs fifteen yards to the north. They'd untied the strings to their bikini tops so as not get stuck with unsightly tan lines. They pretended they didn't see us. We pretended we didn't see them.
"So…what you gonna do?" Dev asked.
"For now, just wait and see what Connelly comes up with," I answered.
"Your lawyer, right?"
I nodded.
"What if the church comes after you?" he asked.
"Like try to kidnap me?"
"Or lie and say you were the one who moved Joan and they had nothing to do with it?"
"Then it'll be my word against theirs."
"They could say they weren't there and have no idea what you're talking about. And since you admitted to that detective, Gardner, that you were there when she died, they could theoretically pin it all on you. Is there any way to prove those Sea Org guys were there?"
I shook my head. "Not unless they left behind some sort of incriminating evidence. Or if Brenda or Doug tell the truth."
"You think they will?"
"I don't know. On one hand, they're Scientologists and believe in being ethical and telling the truth. On the other hand, they believe in defending their church at all costs."
"Even if it means lying?" Dev asked.
"Wouldn't bet against it," I said.
"So it might come down to your word against theirs."
A seal poked its head out of the water just beyond the line of kelp, looked around, and dove back down.
"Dude…I can't believe you got yourself mixed up in all this," Dev said. "Like Scientology. Really? Dude, what were you thinking?"
"I just don't know what I want to do with my life?" I said.
"And you thought Scientology had the answer?"
"I thought they might be able to help me find it."
"I take it you didn't have any success."
"Correct. Still don't know what the fuck I'm gonna do with myself."
"You could always get into accounting like me."
"Or just slit my wrists right here and get it over with."
The three girls all turned over on their backs, careful not to dislodge their bikini tops. Or overtly glance our way. Sun glinted off their bellybutton rings. I imagined Roxy lying next to them in her black and white Sea Org uniform. And then without the uniform, wearing the red bikini she'd worn in the sauna. She would have burned up in minutes with her pale skin.
"Maybe you ought to decide on something and just go for it," Dev said. "Like just decide on a profession. If ten years down the road you decide to do something else…then you do something else. People change professions all the time."
"Damn, when did you get all philosophical?"
"When I decided to go into accounting. Before that, I was kinda like you are now. I didn't know where I was going. I just knew I had to make a decision and go with it. Because if I didn't…" He shook his head. "I'd be floundering around like a fuckin fish on the beach. I figured it was better to be doing something that I only liked seventy percent of the time than not doing anything… which is like the equivalent of zero percent."
"Not eloquently stated but I get what you're saying," I said.
"So just choose something, dude, and go for it."
I glazed out across the ocean. "I've always considered teaching. Like high school."
"Then go for it, dude," Dev repeated.
I nodded. And changed the subject. "I wonder what Roxy is up to."
"Doing what Sea Org girls do, I imagine."
"She talked about something called the RPF—Rehabilitation Project Force—which is where they put people who've been bad. Apparently, they have to run everywhere they go; they aren't allowed to walk. They work ungodly hours doing shit jobs, and for food, get whatever's left over. She said that some people spend years in the RPF."
"Wow. That's harsh."
"Tell me about it."
"You sorry she left? Or surprised?"
"A little of both," I answered. "I did want her to stay. And was kinda surprised when she left."
"You like her, don't you?"
I nodded. Slowly. And then my phone buzzed.
Chapter 53
I glanced at my cell. The numeral "1" had appended itself to the little yellow envelope icon at the bottom of the screen. I tapped it. The message was from "seatosea2000." I'd never heard of him or her but tapped, "read," anyway.
Meanwhile, out in the water, the three girls were up to their waists with their hands raised above the small waves—probably standing on their tiptoes. One of them glanced back over her shoulder. No doubt hoping Dev and I would join them. Maybe lift them on our shoulders.
"Holy shit," I said, returning to my cell.
"What?" Dev asked.
"Just got a text from Roxy."
"No way."
"Seriously, it's like she was listening to what we were just talking about."
"Come on man; what'd she say?"
I read the message out loud. "Assigned to RPF at Pac Base. Life: over. Roxy."
"That's all?"
"That's all."
"What is Pac Base?"
"Short for Pacific Base. It's this Scientology complex of buildings in LA. A lot of senior management work there and where the public go to get a lot of advanced auditing. I'm surprised she has access to a cell phone."
"Huh?"
"They're not allowed to have cells. It's like 'out-security,' or something like that."
"More likely, they don't want people interacting with the outside world. Like learning what it's really like outside the Sea Org," Dev said.
"And what the public really thinks of Scientology."
"Which isn't much, I can tell you. After you got involved, I went online to learn about the…'organization'. Oh my god… Dude, the stories… Scientology really fucks over people."
"Which means that Roxy…"
"Is getting fucked over," he completed.
I turned to shade my cell. "What's happening?" I texted.
"Cleaning bathrooms with toothbrushes," she replied ten seconds later.
"Your phone?" I asked.
"Friend's."
"Need saving?"
"Yes."
"When and where?"
"I'm in…" and that was it. No more replies. No more texts. Nothing.
I imagined the worst. As if someone had snatched the phone out of her hands and assigned her to something lower than the RPF—if there was such a thing. I handed my phone to Dev.
He read the short conversation. "Holy shit," he said.
"I gotta go get her," I said.
"You think that's what she wants?"
"You read what she wrote!"
"I'm just saying… Do you think she literally meant she needs saving? Or just kind of like…spiritually?"
"Dude, what difference does it make?"
Dev shrugged.
"I gotta go get her," I repeated.
"But you don't even know where she is."
"She's at Pac Base."
"How big is this place and how many staff do they have?"
"The complex takes up a couple of square blocks—or more. I don't know how many staff, only that there are a lot. Maybe a thousand. Maybe more."
"So you'd just go down there and start asking around? Like, 'Excuse me sir, have you seen Roxy?'"
"No way would I ask a staff member." I'd seen how Sea Org members reacted to guys like me, who they considered outsiders. Not part of the club. Asking one of them to help me would like asking a wolf to help herd a flock of sheep.
"Then what's the plan?" Dev asked.
"I don't know. Go down and hang out until she appears."
"Like just park outside this complex until she happens to walk by?"
"Unless you got a better idea."
"But what if she doesn't come by? Like what if she's working indoors the whole time? She said she was cleaning bathrooms, right? Which if they're anything like the ones we got here in Santa Barbara, are indoor facilities."
"Then I'll look around inside until I spot her."
"You're allowed to walk around inside these buildings?"
"Some of them. Maybe. I've actually only been inside one of em. And I was only in a small part of it. But dude, she'd have to turn up eventually. It's not like they have her locked away in some dungeon. And she has to go someplace to sleep at night."
"I got an idea," Dev said. "Remember I said I'd been visiting these anti-Scientology websites?"
"Yeah."
"So what if we reached out to people who go to these sites and asked for a lay of the land so to speak. Like a lot of the people that participate in these blogs are ex-Sea Org members that were in the RPF. A lot of em must have worked at this Pac Base."
"You think they'd help?"
Dev smiled. "Dude, you gotta read some of the shit that gets written at these sites. They hate Scientology with a fuckin passion and would do anything to help someone escape."
The three girls finally dived in the water and got wet. The only thing better than a dry bikini was a wet one. I felt slightly disloyal staring at them.
I couldn't wait to get home and check out some of these sites.
Chapter 54
Dev and I fueled up at Taco Bell before going home and firing up my laptop. Ten seconds and a half dozen clicks later, a shit-storm of anti-Scientology vitriol appeared on the screen. If hell had no fury like a woman scorned, ex-Scientologists were a close second.
"Holy shit," I said. "Rage-central."
"I told you," Dev said leaning over my shoulder. "Ever since you got involved, I've been checking out these sites. Damn… You wouldn't believe some of the shit I've read."
"So what do you think I should do? Reply to one of these essays? Ask for help?"
"Maybe. But you gotta be careful. According to what I've read, Scientology has spies that visit these sites. So you want to make sure you don't use and real names or where Roxy was being held. Like you'd want to say you needed help freeing this girl on the RPF. But nothing more specific than that."
Most of the sites led with daily articles ripping Scientology. Dozens to hundreds of replies followed each entry.
"Which site would be best?" I asked.
Dev named two we'd already visited. "They're the biggest. I'd stick with them."
I went to The Real Story of Scientology, by an ex-Sea Org executive by the name of Marvin Brander. The site had been up for three years and seemed to have a large following. That day's essay had to do with the high cost of Scientology. A hundred and twenty-four people had responded, so far. My comment made it one twenty-five.
I apologized for being off-topic before asking if anyone had information that might help me rescue a girl being held hostage in the RPF. I made sure to avoid mentioning names or places for fear Scientology was monitoring the site. I repeated the operation at the second site, The Underground, run by a journalist back in New York.
I turned in my seat. "Now what?" I asked Dev.
"We just wait. A monitor reads the comments first before posting em."
"How long does that take?"
"I just started visiting these sites myself but I'd say anywhere from minutes to hours. Like if the monitor breaks for dinner and a movie, they might not update the site until the next day."
Every fifteen minutes, I took a break from playing a video game with Dev and refreshed the two sites where I'd left messages. Dad texted me later, asking if I'd be around for dinner. I told him I had other plans.
Just after the fourth refresh, Detective Gardner showed up.