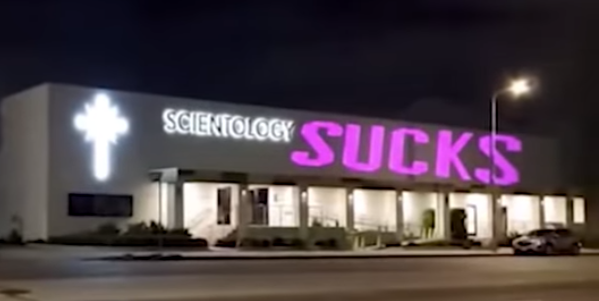 Oh woohoo, they're fundraising in the Valley again!
This is what the person who sent this to me commented — it sums things up perfectly:
Oh, joy, these two again.
Hi everybody, we really could give two fucks that you're unemployed, on the edge of bankruptcy, 62 with no savings, have a family member struggling with cancer, risk your health by working when you aren't sanctioned to do so, haven't made a house payment in the last month, etc. Planetary bullbait, you're a PTS POS if you don't help the IAS with it's many helpful (BS alert) projects. Which we never disclose in any way to the donors.
I love their little comments: "This event will not be more than an hour and 15 minutes because that's how we roll" — why not "roll" for only 15 minutes then? There is absolutely NOTHING you have to report about what the IAS is doing about the pandemic, because there is nothing. Maybe a few slides of the Decon7 brigade in S. Africa. But by now, everyone has seen them a dozen times. You could just come right out and save everyone time and say: "Look, we need to survive, so we need commissions. You are expected to give money to the IAS. Why? Because the COB says you need to. If you don't we will make you feel guilty and probably start some ethics handling on you. So, make it easy on yourself, hand over whatever you have and save us having to drag this out. That's all."
and what in the hell do they mean when they say they may have become a little "gangsta"?? Oh yeah, sure looks like it from those cool head shots. And "hit us back" is super cool.
Once again, evidence the delusion is strong in scientology.