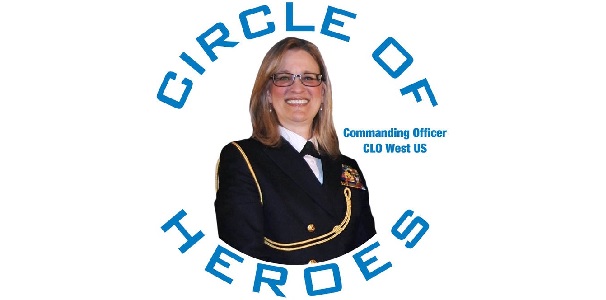 This is what the most senior executive in the Western United States has devolved into.
Begging people to do backlogged filing in one of her orgs.
In fact, begging "OT's" who have "such amazing abilities to create effects across the dynamics." Though apparently those effects do not include managing to get people into the org or enough people on staff to do the filing.
The bait? A personal commendation… but then again doesn't seem like a commendation from the CF In Charge for WUS would carry much weight. But then again, commendations aren't worth the paper they are printed on held up against a verbal declare.
Oh, how pathetic this is.
Dear Gertude,
            As an OT at the top of the Bridge your ability to create effects across the dynamics is tremendous.   As such you are a vital part of making the Silicon Valley Ideal Org a reality and that is why I am coming to you personally.
             The renovations are on track for the org to complete and Grand Open in February and that means the rest of the org has to be done as well. 
             Key to the org being Ideal is an Ideal CF. In HCO PL 15 Nov 74 II CFs, ARC BREAKS IN 
 LRH said:
                       Wrong addresses; failure to file a CF up-to-date and keep it that way;      
                       violations of Letter Reg policy where the folder – up-to-date – is to
                       hand when one writes the letter;  . . . never writing to it; sending  
                       out bad promo to it; or just not having a CF, all contribute to a                   
                       messed up field.
               A fully on policy Central Files is a vital necessity for the org to operate and that is why I am writing to you.  I need you get into the org, bring your friends and family and get the org CF Ideal.  Doing so is key to reaching all the people in the field, bringing  them into the org and getting them up the Bridge.  A Clear South Bay requires a fully operational CF.
               Right now the math is 200 man hours a day  in the org, upgrading the Central Files and that will just make the target date of Feb.
               Let me know what  schedule you can do on this below and send it in.
               I am coming in on these days of the week:
                        Mon __ Tues __ Wed __ Thurs __ Fri __ Sat __ Sun __
               I will put in ___ hours for the week.
               The Files I/C will tell me everyone who attends, and I will personally commend those who volunteer. So I want to see your name on the list!
               The Mountain View address is: 2334 Walsh Ave, Santa Clara.
               Looking forward to hearing about major accomplishments!
                                                                                                                       
                                                                                                  ML,
                                                                                                 
                                                                                                  Vicki Shantz
                                                                                                 Commanding Officer
                                                                                                 Continental Liaison Office