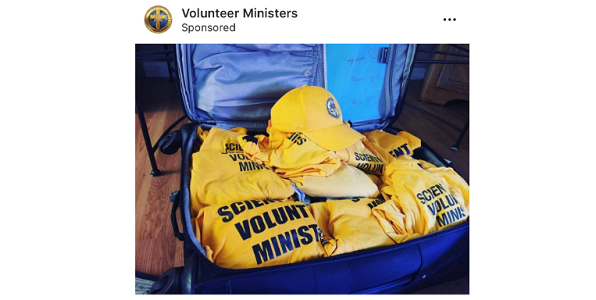 Sending shirts to hand out for photo ops.
Something to help the victims might be good…
But that's never been what is most important… it is always the photo op.
This is the official Volunteer Ministers Instagram account. They are PROUD of this. "Paid for by Volunteer Ministers International". You can bet this was an IAS "grant" — it will be sold as "the support of the IAS made this possible" as they show a few people in yellow shirts standing around Hurricane Michael devastation. And it would be true — the shot WAS thanks to an IAS grant — for T-shirts and baseball caps.