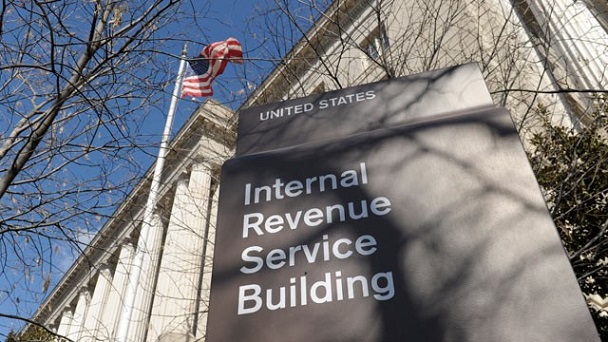 This was posted on ESMB and then Karen De La Carriere reposted it to Twitter and Facebook.
It is worth taking note. Letters from CONSTITUENTS are treated seriously by elected officials. The more US Congressmen there are who have been made aware of the issue, the greater the chance of something being done. The IRS is answerable to Congress. Sooner or later this is going to become an issue that one or more politicians will feel they can gain popularity with. When that day happens, the more there are to jump on the bandwagon the better.
Writing to your Congressman IS an effective means of doing something about it.
Kudos to David Gibbons.
Click to enlarge if you have trouble reading it. Karen kindly retyped it on Facebook, and I include that below also.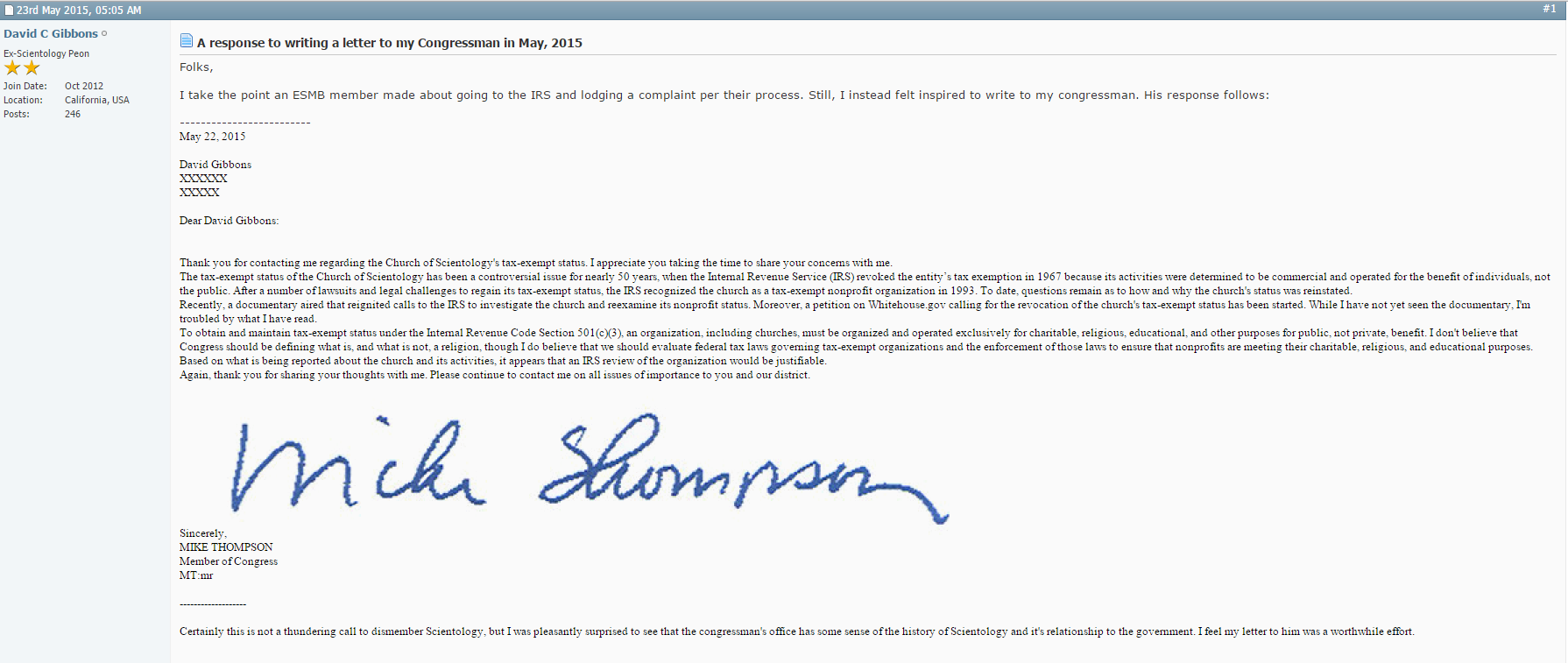 David Gibbons
XXXXXX
XXXXX
Dear David Gibbons:
Thank you for contacting me regarding the Church of Scientology's tax-exempt status. I appreciate you taking the time to share your concerns with me.
The tax-exempt status of the Church of Scientology has been a controversial issue for nearly 50 years, when the Internal Revenue Service (IRS) revoked the entity's tax exemption in 1967 because its activities were determined to be commercial and operated for the benefit of individuals, not the public. After a number of lawsuits and legal challenges to regain its tax-exempt status, the IRS recognized the church as a tax-exempt nonprofit organization in 1993. To date, questions remain as to how and why the church's status was reinstated.
Recently, a documentary aired that reignited calls to the IRS to investigate the church and reexamine its nonprofit status. Moreover, a petition onWhitehouse.gov calling for the revocation of the church's tax-exempt status has been started. While I have not yet seen the documentary, I'm troubled by what I have read.
To obtain and maintain tax-exempt status under the Internal Revenue Code Section 501(c)(3), an organization, including churches, must be organized and operated exclusively for charitable, religious, educational, and other purposes for public, not private, benefit. I don't believe that Congress should be defining what is, and what is not, a religion, though I do believe that we should evaluate federal tax laws governing tax-exempt organizations and the enforcement of those laws to ensure that nonprofits are meeting their charitable, religious, and educational purposes. Based on what is being reported about the church and its activities, it appears that an IRS review of the organization would be justifiable.
Again, thank you for sharing your thoughts with me. Please continue to contact me on all issues of importance to you and our district.
Sincerely,