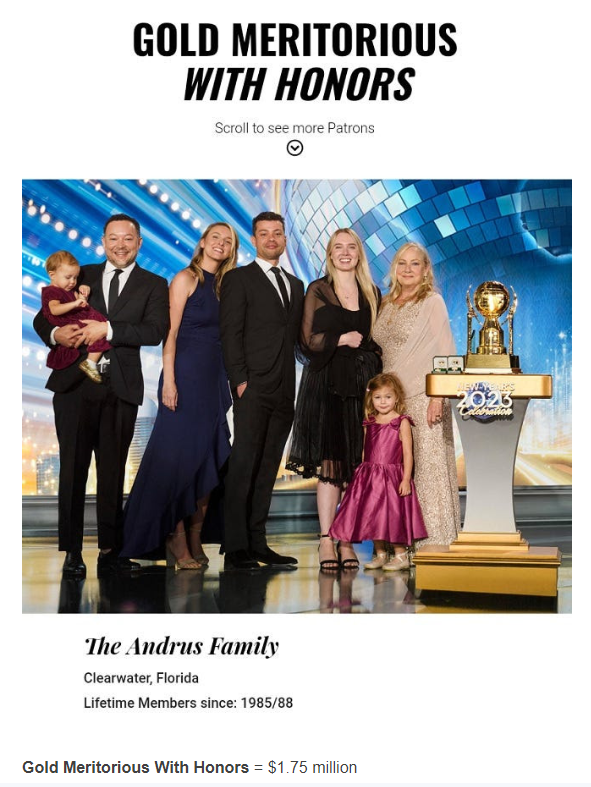 Meet the Andrus family — minus their patriarch, Brian.
You might remember Brian Andrus, he is the unindicted co-conspirator who was recently involved in scientology's latest land grab scheme in Clearwater.
But before that, he is one of the most notorious ex-GO criminals, as I laid out in that previous blog post. He was directly involved in the kidnapping of Michael Meisner to keep him away from the Grand Jury and FBI. He epitomizes what scientology proclaimed were the "rogue elements" and "criminals" who were purged from scientology after they were "discovered." In fact, many of them continued, including Andrus himself who became a recruiter for Religious Technology Center! There are plenty of other former GO people who are still around in scientology today. Scientology spokesperson Ben Shaw in Clearwater. The President of RTC, Warren McShane. Head honcho of OSA Linda Hamel. To name just three.
Of course, to keep you in good standing in the Scientology world, cash is always acceptable. This is a route pioneered by Craig Jensen who had been the Deputy Guardian for Legal US and was seen as one of the major "who's" for the legal mess that resulted in Hubbard having to go on the lam. Over the years, he bought his way back into favor.
Andrus is now too toxic to be seen in promotional material. But nobody is EVER too toxic in scientology to take their money.