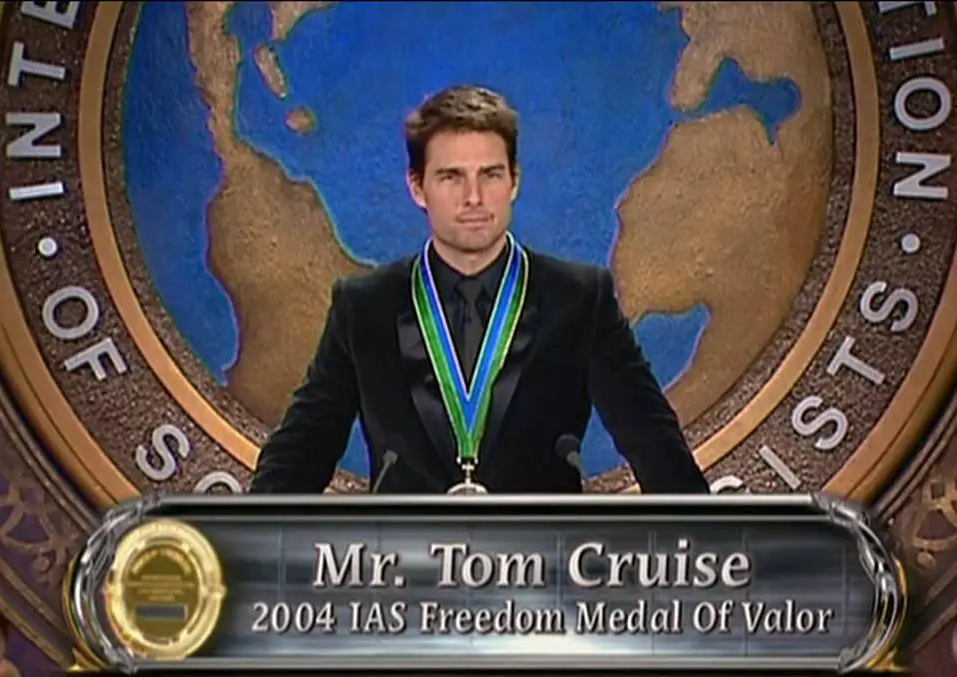 Remember when Tom Cruise was lauded with the Flavor Flav "Freedom Medal of Valor" for being the greatest disseminator in the history of scientology? The video went on and on about how he is relentless and unwavering in his efforts to get the word out about scientology. That he has "brought LRH tech to over 1 billion people on earth, and that's just the beginning…"
Remember the stories about how he rounded up all the celebrities in LA and read them the riot act about not being dedicated enough and not doing their bit to expand scientology?
Those days are long gone.
He doesn't mention scientology publicly these days.
Anyone wanting to interview him has to agree NOT to ask him about scientology or he will not do the interview…
Now it's reported in the media, that one of his long term co-stars and "friends" knows better than to even BRING UP THE SUBJECT WITH HIM!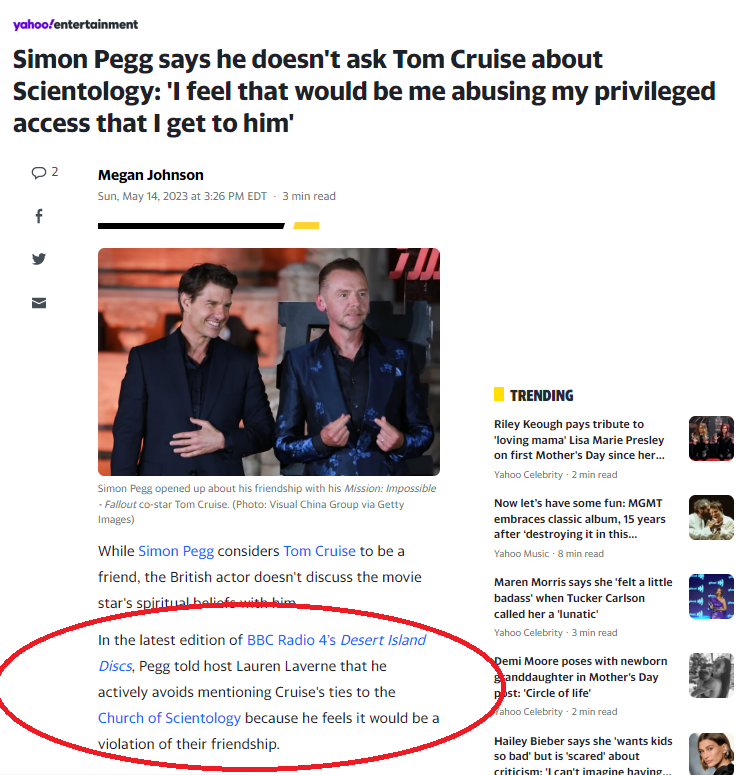 Which actually raises an interesting question.
Apart from two women he married, has Tom Cruise ever actually brought ANYONE into scientology himself?
We all know he has "seen SP's" — has he ever signed anyone up for their first service? If he is afraid to talk about Scientology, is he by definition PTS (rhetorical question).
This is perhaps one of the best measures of the state of scientology today. It's biggest star and proponent does no longer want to talk about it.