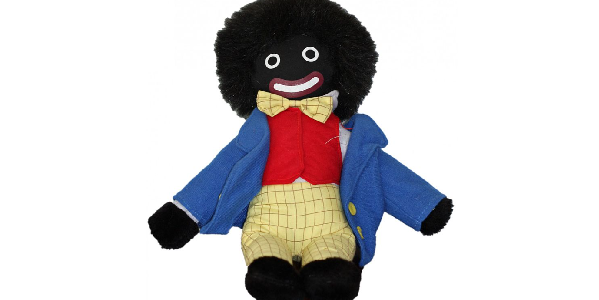 The term "wog" is commonly used by scientologists. It is derisive. It is scientologese for the non-scientology world or the non-scientologist — and they are considered ignorant (not having been enlightened by the wisdom of Hubbard), second-class citizens and lower order beings. Scientology views the world in us vs. them terms. Them are the wogs.
There is debate about the derivation of the term, but there is no doubt it's an insult. Here is the definition from Merriam Webster and also the Urban Dictionary: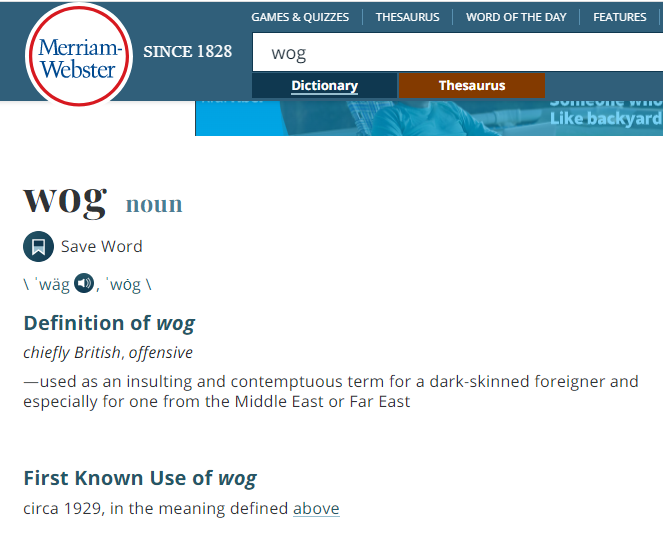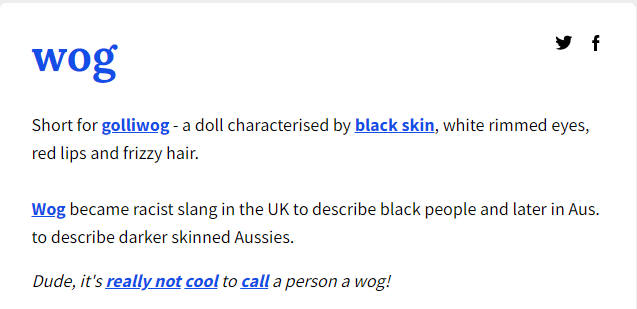 This is a golliwog doll…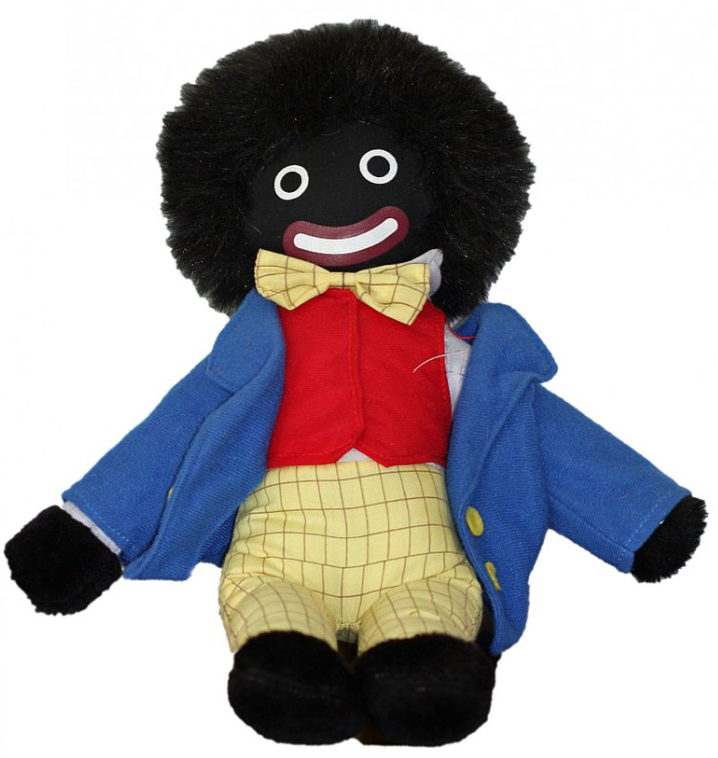 Here is the definition in the official scientology Technical Dictionary:

Of course, this is the most politically correct version they could come up with — these definitions are required to be Hubbard quotes.
Here are some less savory Hubbard uses of the term, making clear how derisively he viewed "wogs."  Of course he had quite a history of racist statements
We live in a very woggy world at this time. The wog is so out-Ethics he is living in what amounts to a criminal society.
Now this would appear that the E/O runs the org. Or that he gets in everyone's way. Or that he is a whip that forces people to work. Or any other silly idea borrowed from a wog world where the police make things about as safe as a snake pit full of assorted reptiles.
The TECH fact is the data we have about SPs. There are very few of these in proportion to decent people. That one fact is something this society's police don't know. According to extant social tech ALL people are basically bad and are only made "good" through punishment. So everyone everywhere has to be threatened. That's extant wog tech. It doesn't work.
When you view how far flung the SO is and how much it's doing, I doubt there's a group on the planet that could begin to equal it. Now in the wog world, there's nothing but sunshine, chicken and ice cream. And H bombs and stupidity and snobs and aberration and the draft and droughts and inflation…
WOG WORLD: If you were puzzled about my 'now in the WOG world' jokes in yesterdays OOD — that was the way certain people were 3rd partying us. Making a horrible false impression between us and elsewhere. 'Now in the Wog world — " Or how great the beach is compared to the ship. At least we're trying to get it to survive and that's more than you can say for the 'Wog World'.