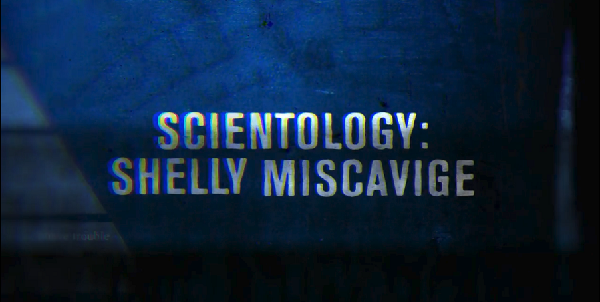 As always, interested to hear your feedback on the show tonight.
And as is their pattern, scientology's response to the show is both predictable and quite bizarre.
They are hanging their hat on the fact that this is all a publicity stunt, but now they have gone a step further, claiming it is "intended to incite violence" and that Leah is back like Jason from Friday the 13th (a trademark Miscavigeism — certainly not a line that any reputable lawyer would include in a letter).  Of course they ignore the fact there would be NO INTEREST if Shelly was NOT MISSING from the public eye. She was MADE INTO a public figure by Miscavige having her with him at every important event in scientology history until Tom Cruise's wedding. She was then vanished without explanation.
If in fact there is nothing amiss, why isn't Shelly making a public statement? Even a POW style video? Or a handwritten note? Why is it all lawyer's letters? And vague statements from faux "spokespeople" who cannot actually SPEAK?
Perhaps the greatest irony is that scientology dragged the ghost of Marty Rathbun out of retirement to "debunk" this episode. First the lawyers cited him and then Fast Eddie Parkin got in on the act – citing an unnamed "whistleblower".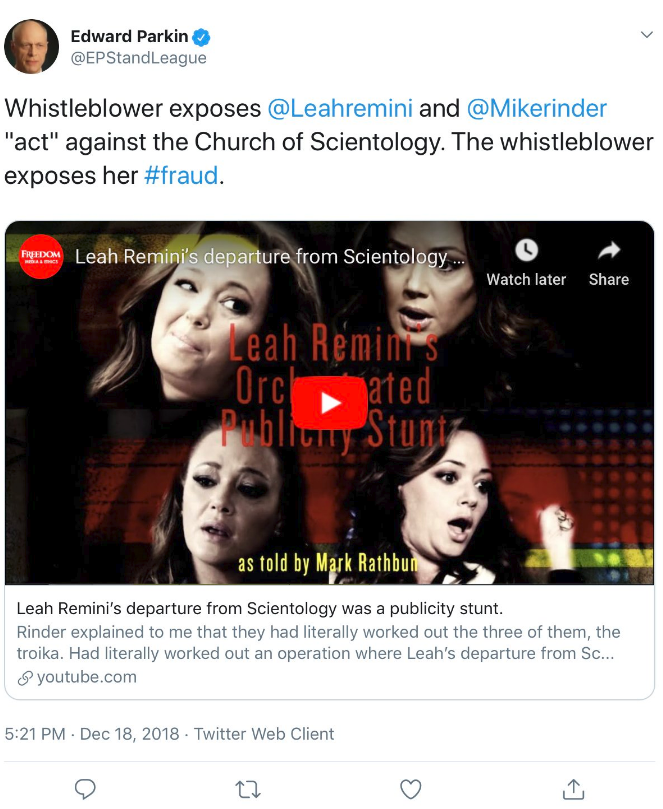 Marty recounts a conversation that never happened to claim that Leah filing a missing person's report was some sort of planned conspiracy to make money. Unfortunately, the facts and timeline just don't match up. At all. The conversations he seems to recall, never happened. Much like Eddie's Jehovah Witness theory that the Aftermath program caused people to attack Kingdom Halls in Washington State 8 months before the show aired, this all falls apart once you look at the facts.
Even more laughable — scientology still has their Marty Rathbun "dead agent" material all over the internet. The same "whistleblower" they rely on now, is a "suborner of perjury", a "liar", a "perjurer," an "obstructer of justice" and various other heinous descriptors.
This is the source of their "evidence" of a "plot" and a "scheme"?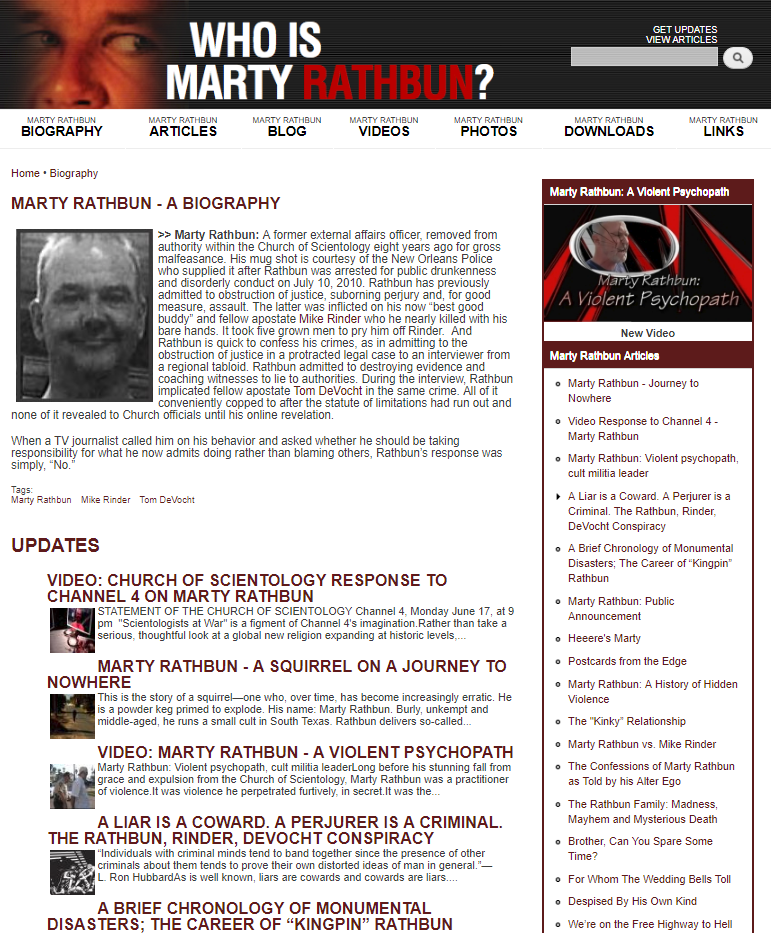 These guys just cannot keep their stories straight.
But let's not lose sight of the obvious: if all is hunky-dory, butterflies and unicorns in the world of Shelly Miscavige, WHY DOESN'T SHE COME FORTH AND SAY SO?
Why is this all being hidden behind lawyer letters and made up statements by Marty Rathbun?