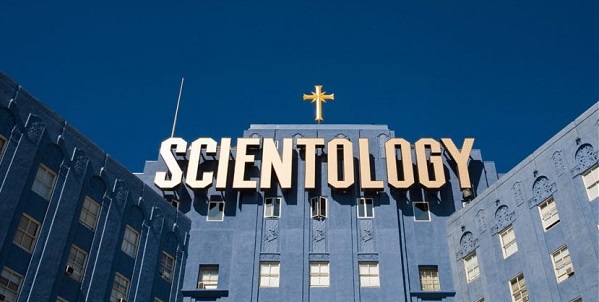 It's SaTerraDay!
It is also the day for the Aftermath Meet Up in downtown Clearwater at 5pm. Not sure if we will be in any shape to be doing a posting tomorrow morning, so if there is nothing, don't be alarmed it will be for a good reason. Spent a great evening with Aaron and Heather Smith-Levin, Marc and Claire Headley, Nathan Rich, Tara Reile and Mary and David Kahn last night as a pre-event warm-up. Hope to be meeting with many more people this evening! Some are flying from out of town — two notables include the wonderful Len Zinberg and the next Mayor of Hemet, Erin Plumb.
Why People Stick Around as Long as They Do
Someone commented recently that nobody is forced to stay in Scientology; that anyone can leave whenever they want. Yes… But…
You're Responsible
People stick around in Scientology for many reasons. One could argue that foremost among these is, as L. Ron Hubbard promoted, people are responsible for their own condition. Simply put, they choose to stay. Although this is true, LRH scattered many traps throughout Scientology, and followers are bombarded with tech and policy disguised to keep them tethered at every step of their journey up the Bridge.
Apply it at Your Own Risk
Per the Code of Honor, one is instructed to "Never desert a group to which you owe your support," and "Never withdraw allegiance once granted." Within Scientology this means that if a person leaves the organization, they're committing a huge overt.
From the time a person first enters the world of green-on-white (all Scientology policy is printed with green ink on white paper), it's drilled into their heads that there is no more ethical group in the world than that one they've joined. Walking away would not only violate one of LRH's more famous adages, "the greatest good for the greatest number of dynamics," leaving the church is a high crime and an overt. Telling someone other than an ethics officer that one's thinking of leaving the group is tantamount to a crime against humanity and apt to get him declared and expelled.
Leaving the Church of Scientology for whatever reason is not simply "leaving," it's blowing; it's not ethical, and as everyone knows who's subscribed to Hubbardian doctrine for any length of time, people blow because of their overts—especially, those crimes they've committed against the organization they're leaving. And thus, LRH led people to believe that people must have overts against Scientology to consider walking away.
Us Against the World
LRH created an "us versus them" mentality with regards to Scientology and the rest of the world. Scientologists have the tech and policy. Those poor souls on the outside don't. Scientologists are "homo novi." Everyone else is a "wog."
The more Scientology courses that people do and the more Scientology nomenclature they absorb and use, the wider becomes this divide.
Purpose
As the Church of Scientology has been tasked with clearing the planet and setting man free, LRH elevated the word "purpose" to unprecedented levels of importance. Smaller, personal purposes pale in comparison.
Therefore, stepping away from Scientology can be tough for anyone who believes that using LRH tech and policy is the only viable strategy for saving Earth and mankind.
Knowing the Technology is Correct
Further complicating the decision to leave Scientology—or any other cult—is their policy prohibiting people from discussing the efficacy of its doctrine. Per LRH's most famous bulletin, Keeping Scientology Working, his tech is correct and one hundred percent workable. People are taught that the only reason it wouldn't work as expected is due to people having gone past misunderstood words while studying it. Pure and simple. There are no other reasons per church dogma. (Except of course, overts.)
Members are allowed to talk about how great Scientology is. But that's about it. Church goers are constantly bombarded with glowing reports from management and others on how great the tech is and how applying policy will soar their stats.
Scientologists aren't allowed to discuss their true thoughts and feelings, thus, preventing them from realizing that friends and relatives inside the church have similar misgivings. This suppressed communication makes it more difficult for Scientologists to process thorny issues and make informed decisions—like whether to stick around or get the hell out of Dodge.
Sign Here on the Dotted Line
Unlike working at "wog" businesses, Scientologists are required to sign a contract when they join staff. Mission and Class 5 org staff sign two and half or five year contracts; intrepid souls joining Sea Org sign up for a mere billion years.
Not only do these contracts make it psychologically harder for people to leave, staff are told they'll have to pay back the cost of all the training and processing they received if they do.
Today, many green card-carrying Sea Org members risk deportation back to whichever eastern European country they came from, adding another layer of hardship for those wishing to leave.
It's one thing to walk away from Ted's House of Pets after fulfilling a "two week notice." It's a whole other ball of fur to break a Scientology contract.
[Ed Note: scientologists of all types, not just staff or Sea Org members are required to sign contracts to participate in scientology, to give money, to not ask for their files and even more draconian agreements when they get to the OT levels]
It's Ruining my Life!
People stay in Scientology to handle "ruins" caused by thousands—if not millions—of hidden traumatic incidents preventing them from lives they've only dreamed of leading. Rarely do these ruins get "handled." Instead, parishioners are forced to wade deep into the OT Levels and shell out hundreds of thousands of dollars to take care of these ruins that were supposed to have been dealt with years ago on the lower echelons of the Bridge. And even then, they don't always get handled.
Not to worry! Highly trained Scientology registrars are always nearby to remind those seeking salvation that their ruin will be handled for sure on their next level—that all the anguish and pathos they're experiencing is simply the siren call of the next level of the Grade Chart. If they leave now, they'll never get another chance at going free. No one else has the "correct" tech and policy to handle what's ruining their life.
Fear
For many, the longer they stay in Scientology, the deeper grows their fear of life and the outside world. LRH drilled into people's heads that the world is a dangerous place. If the psychs don't get you committed, the IRS will steal all your money. If you don't develop cancer and die because of your association with the SP at work, you'll be gunned down by some nutcase high on some synthetic psychedelic prescribed by the Dr. Goodfeel.
As I've written before, many Scientologists are what LRH called Theetie-Weetie, walking the streets masked in a gleeful, blissful façade, pretending everything in life is safe and joyful, when in reality, they're afraid of everything—especially change and trying something new—like talking to a "suppressive" who used to be their best friend, or leaving an organization they know deep down ran off the rails years ago.
"Look at that Wall"
The Survival Rundown teaches students not only how to control people, but that it's okay to be controlled by others. In one drill, students are asked to "contribute to that motion," further reinforcing the hypnotic suggestion that Scientology—the group—must be contributed to above all others.
And therefore, being manipulated by supervisors, registrars, auditors, and ethics personnel is actually a good thing. These smiling staff only have your best interests at heart—especially the aforementioned Reg. One of the last things a good Scientologist wants to do is disappoint these hard working friends.
Commitment
From the first course in an org or mission, Scientology promotes the concept of commitment. For only by committing oneself to LRH and the church will one eventually achieve spiritual freedom. This commitment is enforced by strict scheduling and course room rules, and signed pledges prior to auditing. Deviations warrant a quick trip to ethics to get straightened out.
It's a tough world out there and "only the tigers survive." So if you want to be cause over life, you had better adhere to Ron's guidelines and gut-out climbing up the Grade Chart.
Heartbreak Hill
Last, but certainly not least, all Scientologists know that their connection with family and friends will be severed if they leave and are declared a suppressive person. However David Miscavige and the church try to downplay this mad policy, compulsory disconnection is applied with cold and heartless indifference—more often than not, by a pimply-faced staff with an immature and underdeveloped empathy toward others.
Regardless of their disagreements with tech, policy, and management, many "Scientologists" stick around simply as a way to stay connected to their sons and daughters or fathers and mothers.
Last Words
Sure, no one physically "forces" anyone to stay in Scientology. Outside of international headquarters, there are no locked doors, gates, or armed guards at orgs and missions—as far as I know. That said, the church makes it damn hard for anyone to leave who's been inside for more than a few weeks. Throughout one's involvement, insidious traps have been laid to convince members that, one way or the other, staying aligned with Scientology is the greatest good for the greatest number of dynamics—and their only way "out."
Still not Declared,
Terra Cognita